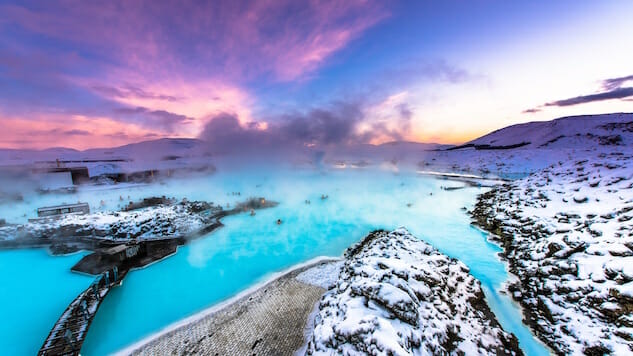 Imagine warming frozen fingertips by a robust fire in the middle of the Finnish wilderness. Your reindeer-pulled sleigh is parked a few feet away. You and your loved one sip on warm cider and listen to the sounds of the wind swishing through snow-glazed trees. This may sound like an episode of The Bachelor, but if you swear you actually did see this scene play out on the infamous reality show, we are here to tell you that they snagged the idea from On The Go Tours and their list of one-of-a-kind destinations for insatiable travelers.
Below you'll find a list of five experiences from On The Go Tours that could potentially make for the greatest Valentine's Day date of all time. For special occasions or just for those with wanderlust, we at Paste are constantly seeking interesting and budget-friendly possibilities for our readers that go beyond the ordinary. These destinations are certainly anything but ordinary.
Pharaohs Adventure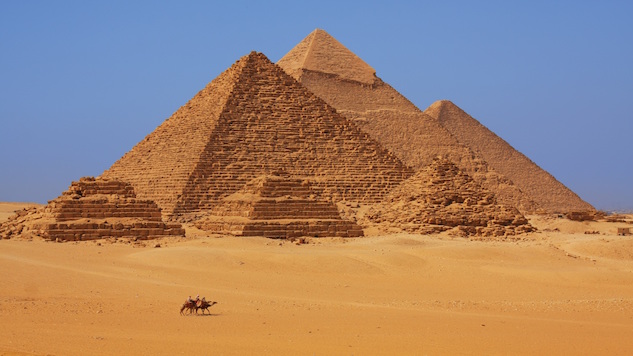 Photo: Dan Breckwoldt
There's nothing more classically romantic for a date than riding on a first-class sleeper train. Pharaohs Adventure departs on Valentine's Day and lasts 6 days. You are immersed in Egyptian history and culture through tours of the Great Pyramids and the Sphinx at Giza Plateau. Better still, these marvels are just a stone's throw from your hotel.
If you're wondering if there are camel rides … of course there are. After a swanky ride on an overnight sleeper train to Luxor, or the world's greatest open air museum, step into the Valley of the Kings and pay a visit to the temple of Queen Hatshepsut and King Tut's solid gold death mask. If the view from the ground isn't enough Eygpt for you, take to the skies on a hot air balloon ride before you cross over to the West Bank of the Nile. This adventure starts at $1,239 a person.
Lapland Explorer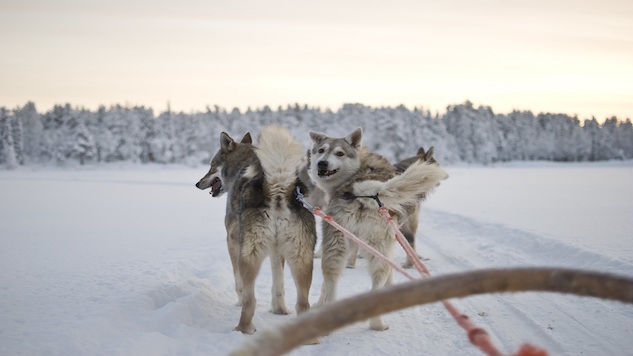 Photo: Alla Shcherbak
This Finnish adventure is nothing short of the most creative winter wonderland fantasy. If you're aiming to be there for V-Day, there's a trip from February 11th-16th starting at $1,245 per person. This seems like a steal, considering you'll get to meet Santa Claus in his home shortly after checking into the most popular ski resort in Finland, the four-star Hotel Sokos Levi.
If you like playing in the snow, you'll get the chance to attend a ski school and venture out on a two-hour safari via snowmobile through the Finnish wilderness. Over the river and through the woods, you'll end up in front of a crackling fire and handed a hot drink.
Ever wonder how a husky farm operates? Your curiosities will be satiated after a visit to one. then return to your homeland with a reindeer driving license with an on-the-spot exam and a special handling course.
Northern Lights and Glacier Lagoons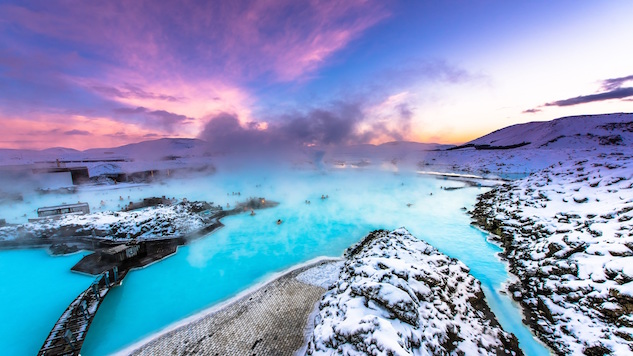 Photo: Suranga Weeratunga
February falls right in the middle of the prime season to see the Northern Lights because the clear, dark sky of winter provides the blankest canvas for the display. The Northern Lights and Glacier Lagoons tour takes you on a five-day adventure centered around the elusive and magical natural light show. You'll arrive in Reykjavik and get right to it with an introduction to the geology of Iceland and learning about the eruptions of Eyjafjallajökull and Fimmvörðulhál.
You'll get to explore the country's most spectacular landscapes such as the golden falls, glacial lagoons, and a black sandy beach. Arguably the most exciting part of the trip will come when night falls and you are watching a prismatic dance across the black sky from the deck of your homey cottage in Hella, a small town in the southern part of the country. If you're too tuckered and accidentally miss it, don't worry, you'll have another opportunity at the Fosshotel Nupar in Kirkjubaejarklaustur, a hotel surrounded by fields of lava where you can also see the lights. This trip starts at $1,825 per person.
Galápagos Discovered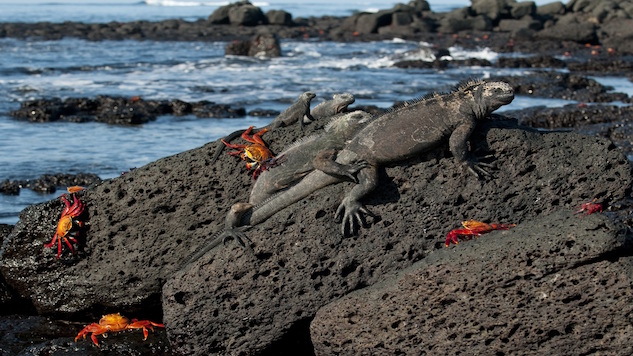 Photo: Amaiquez
If your idea of romance involves buttery-soft sand beaches, crystalline water and exotic wildlife, (because, whose doesn't?) this is unquestionably the trip for you. Starting at $6,535 per person, Galapagos Discovered is a six-day adventure that begins and ends in Quito, Ecuador, with four of those days spent on a cruise that will take you island-hopping around the Galapagos. You'll stand where Charles Darwin once stood as he surveyed the island of San Cristobal for its floral and fauna, and you'll likely see species of birds unique to the archipelago. An excursion to Punta Cormorant on the northern coast of Floreana Island will plant you directly into paradise: a lagoon home to vibrant flocks of flamingos and nesting sea turtles.
If you get your kicks from flippers, Devil's Crown is one of the best places to snorkel in the Galapagos, where you'll swim with sea turtles, sharks and eels. The most romantic feature of this trip just might be Post Office Bay. Once upon a time, seamen would leave their letters here and hope the correspondence would make it to its destination by way of a friendly traveler. It's a tradition for tourists to do the same. You don't have to pay for postage, just pick up a letter that's addressed close to where you call home.
Highlights of Laos

Photo: Noppakun
If you're looking for enlightenment, find it on an eight-day excursion to Laos that begins at $1,899. Check into the contemporary, four-star Mercure Hotel in the city of Vientiane and spend the night taking advantage of the luxurious amenities. Explore Wat Si Saket, the oldest Buddhist monastery temple in Laos and Haw Pha Kaeo, the royal-temple-turned-museum and home to the Emerald Buddha. Seeking something more remote for your getaway? The trip includes an expedition to rural Vang Vieng. Shop in the lively Thalat market and pick up souvenirs for your friends and family traded there by local hill tribes.
Relish the views of limestone mountains from your hotel for the night. The Elephant Crossing Hotel features a traditional Laotian sala (an open-air pavilion for all things relaxing), and a restaurant/bar facing the Nam Song River. If you think that's swanky, wait until Luang Prabang, where you'll lounge in the pool of Santi Resort and Spa. Other highlights of the trip: the caves of Tham Jang, once a hideout by villagers during the Chinese invasions; a cultural immersion in the village of Ban Huai Ngai; front-row seats to the monks of Luang Prabang collecting their daily alms; and a chance to dip in the pools of the Khouang waterfall. Simultaneously humbling and extravagant, this trip is unequivocally extraordinary.
Amanda Allbee is a travel intern for Paste and a freelance writer based out of Athens, Georgia.