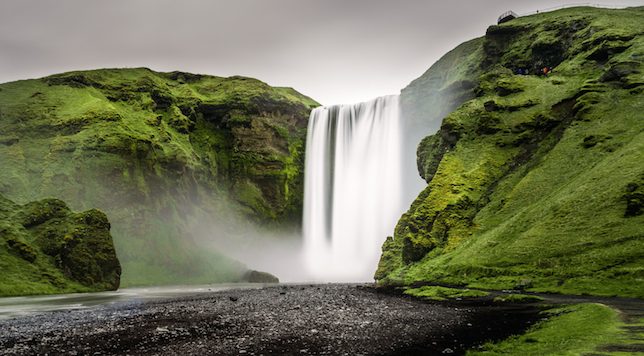 Iceland's tourism boom has seen millions of people from across the world flood flood the country's capital with the intention to chillax in the Blue Lagoon, indulge in rotten, fermented shark, or ride dwarf horses with someone named Aðalheiður—which is pronounced exactly like it's spelled. Apparently, Reykjavik is already sick of the tourists. So sick of 'em that Iceland Tourism has launched a campaign, "Iceland Academy," asking people to leave the capital city and explore other parts of the country and culture.
The "academy" contains a series of videos hosted by locals promoting the country's more eclectic activities, in the hopes that travelers will seek something beyond bathing naked in the hot springs with vacationing German couples named Ullrich and Zelma. One of the videos instructs visitors "How to Avoid Hot Tub Awkwardness," with a cheesy "heads, armpits, crotch and toes" song. Though funny, it's doubtful the helpful video will make an hour in the tub with Guðmundur any less stressful.
According to the country's tourism board, tourists seek Instagram-able views, but also cultural experiences. So Iceland's trying to convince twenty, thirty, and forty-somethings to ditch lagoons and head skiing in Siglufjörður or take puffin pictures in the west fjords or pillage with Sigríður. This is the real Iceland.
"We will teach you the most essential things you need to know before visiting Iceland," says Inspired by Iceland. "What to wear, how to drive, how to take the perfect selfie. It is all here."
Now, you just need to snag one of those $99 flights and get ready to bathe with Guðmundur.
---
Tom is a travel writer, part-time hitchhiker, and he's currently trying to imitate Where in the World is Carmen Sandiego? but with more sunscreen and jorts.