Cruise cabins aren't the only floating hotel rooms. These eight accommodations around the world feature better-than-beach-front options with their over-water rooms. Check in to one of these and you'll find yourself completely surrounded by water. From tethered boats and pontoons to stilted villas, the main attraction at these hotels is the water that surrounds them.
1. Cocoa Island
South Male Atoll, Maldives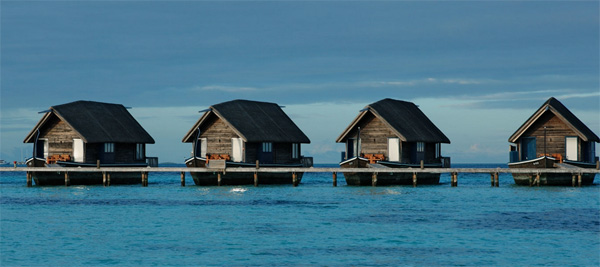 Photo via Cocoa Island
Wooden boardwalks lead to the 33 over-water suites at Coco Island. The rooms look like they could just float away on the turquoise sea they're surrounded by. Each one is inspired by the traditional dhoni boats used by local Maldivian fishermen.
2. King Pacific Lodge
British Columbia, Canada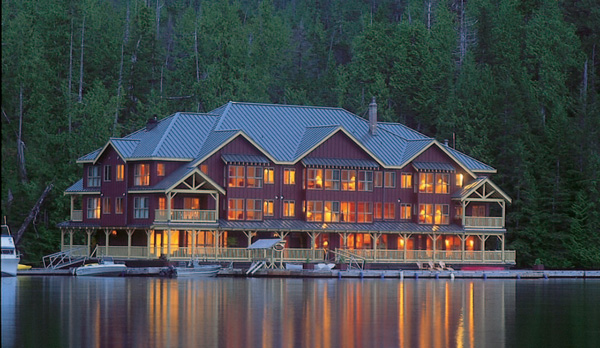 Photo via King Pacific Lodge
?T?he King Pacific Lodge sits on a floating barge in? a harbor and offers views of both the temperate rainforest and ocean. Pegged as a premier fishing lodge, the wilderness? is why you stay at this 34-room hotel.
3. Delta? Queen?? ?Hotel
Chattanooga, Tennessee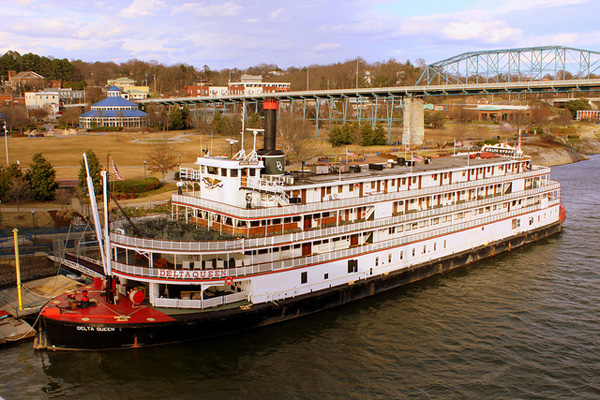 Photo by Brent Moore, CC BY-NC 2.0
There's no more fitting stay along the Tennessee? River? than a traditional riverboat. Chattanooga's Delta Queen made her maiden voyage in 1947 on the Panama Canal and logged more than two million miles in the years following. Today the historic vessel offers 88 rooms across three decks. Moored at Coolidge Park Landing in the heart of downtown, the only thing separating you ?from Chattanooga's attractions is a short walk down a pedestrian bridge.
4. Salt & Sill
Kladesholmen, Sweden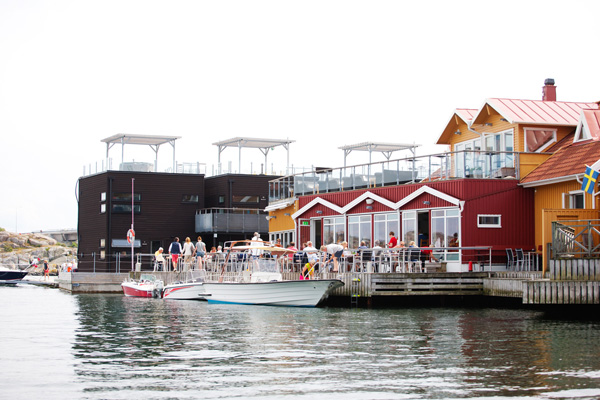 Photo via Salt & Sill, by Lisa Nestorson
Twenty-three guest rooms, eight conference rooms, two ballrooms, as well as a sauna, lounge and restaurant all reside in this floating two-story hotel. Salt & Sill consists of six buildings that call pontoons on the ocean—in the Bohuslän and Tjörns outer archipelago—home. Food and drink, as well as the hotel's ocean location play into the overall theme of this accommodation. Rooms are named after spices and feature design elements to correspond. The restaurant, located in a boathouse next to the hotel, features a menu representative of Scandinavia and the sea.
5. River Kwai Jungle Rafts
Kanchanaburi, Thailand


Photo via River Kwai Jungle Rafts Resort
Self-described as a floatel, this eco-resort peacefully resides on the River Kwai amidst the mountains and rain forest of Kanchanaburi, Thailand. The bamboo-walled guest rooms at River Kwai Jungle Rafts resort are filled with furniture inspired by the Mon people of the area and the resort strives to preserve their culture as well as the area's natural environment.
6. Hotel Palafitte
Neuchatel, Switzerland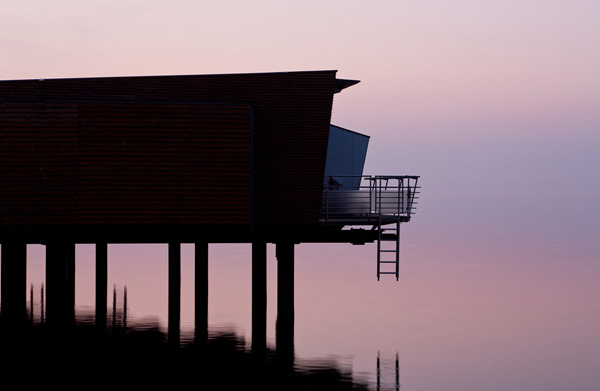 Photo via Hotel Palafitte
Switzerland's Hotel Palafitte boasts the title of Europe's only stilted hotel. The more than 20 modular and modern pavilions sit perched just off the shore of a large lake that can be viewed from all corners of your bungalow. The hotel was built as part of the National Expo in 2002. Today the renowned property remains a sought-after accommodation.
7. Rosewood Mayakoba
Riviera Maya, Mexico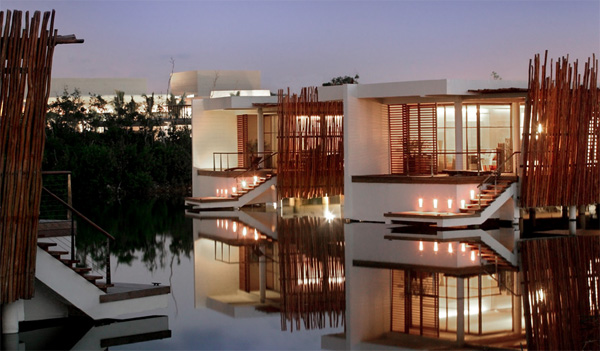 Photo via Rosewood Mayakoba
The deluxe over-water suites at the Rosewood Mayakoba stand above a glassy lagoon in Riviera Maya. Made from indigenous materials, the suites blend perfectly with their natural surroundings. A boat dock, outdoor garden shower and private plunge pool add even more water amenities to your stay.
8. Amstel Botel
Amsterdam, Netherlands


Photo via Amstel Botel
The Amstel Botel is a three-star hotel that sits moored at central Amsterdam's NDSM Pier. This floating accommodation has 175 rooms, as well as a restaurant and bar. Its convenient location makes it easy to venture back to dry land to explore all of the city's attractions.
?Top Photo: King Pacific Lodge
Paste Travel's Bucket List columnist Lauren Kilberg is a Chicago-based freelance writer. Her travels have found her camping near the Pakistani border of India and conquering volcanoes in the Philippines.