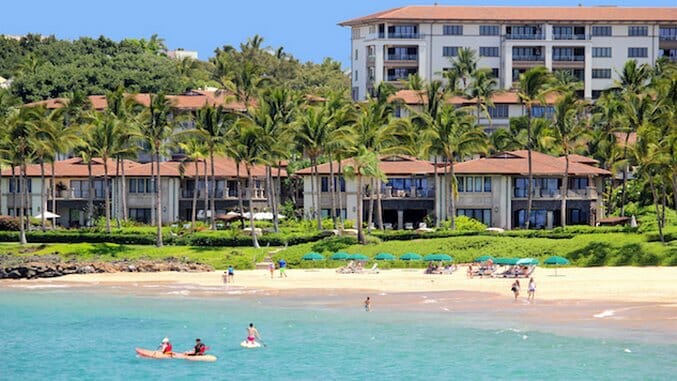 If Airbnb and a Hawaiian resort had a baby, Wailea Beach Villas would be it. In fact, these villas are going to be available to book through the famed rental website soon. Unlike most Airbnb options, however, you won't have to go through a stranger to get the room. Operated by Destination Hotels, Wailea Beach Villas offers fully furnished apartment-like accommodations for long or short stays with hotel amenities like daily housekeeping and turndown service.
The lush vegetation, helpful staff, multiple pools, location on Wailea Beach, and colorful sunsets are just a few reasons we were happy to call Wailea Beach Villas home during our stay in Maui.
First Impressions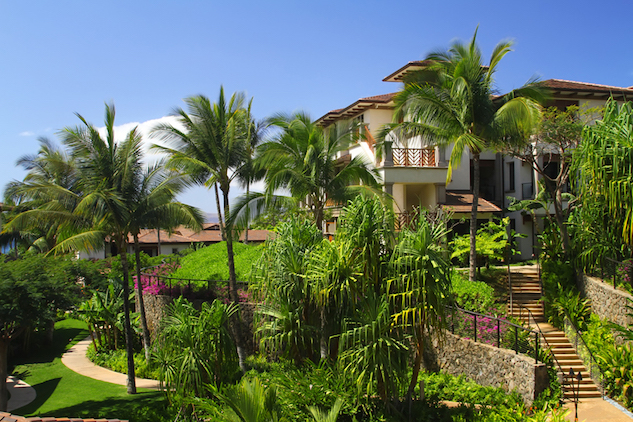 The 20-minute drive from Maui's airport to Wailea Beach Villas along a wide highway might have you fearing those photos of Hawaii were not accurate. Your fears will be quelled, however, as soon as you turn onto the property's driveway and under a thick canopy of palm-trees toward the lobby.
Besides a statue of a topless hula dancer out front, the main lobby is minimally decorated. And as soon as you leave the sand-colored area, you'll understand why. With no bells and whistles to distract, your eyes can focus on the surroundings.
Collect your key and find the tiki-torch-lined path that leads you to your building. The abundance of exotic fauna, from naupaka to heliconia, the free-roaming lizards, and a stream of water that runs throughout the property's 11 acres are constant reminders that you're in Polynesia. The accommodation's off-white and brown color scheme allows it to blend into its jungle-like environment, proving further that the focus here is on the service and experience, not appearance. The fact that it's lovely to look at is just an added bonus.
The Room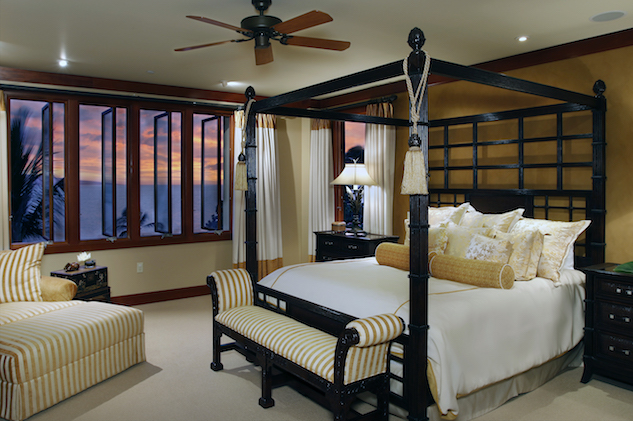 The Wailea Beach Villas are divided into multiple buildings with peaked roofs covered in copper-colored shingles. They are all only a few stories high and built on a slope, guaranteeing each room has a great view.
There are no single rooms on this property; instead it consists of condo-style villas and penthouses. Each unit has anywhere between 2 and 5 bedrooms, multiple luxurious bathrooms, a laundry room, a full kitchen, a living room and a furnished balcony (the walls of which open completely in some residences, creating a seamless connection between the now wall-less living room and the balcony).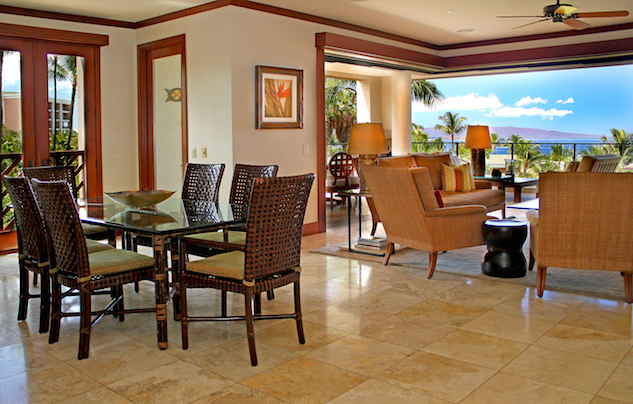 Each unit is privately owned and personally decorated, so there's no telling what yours will look like. However, the beach theme is consistent, and you can expect details like lizards climbing surfboards as lamp-bases, huge photos of Hawaiian sunsets over comfy couches, native clay statuettes manning the entryway, and surfboards above headboards. Some of our favorite touches include a floor-to-ceiling wall display of Hawaii's islands and a bookshelf filled with beach-reads hand-selected by the owners.
What Pops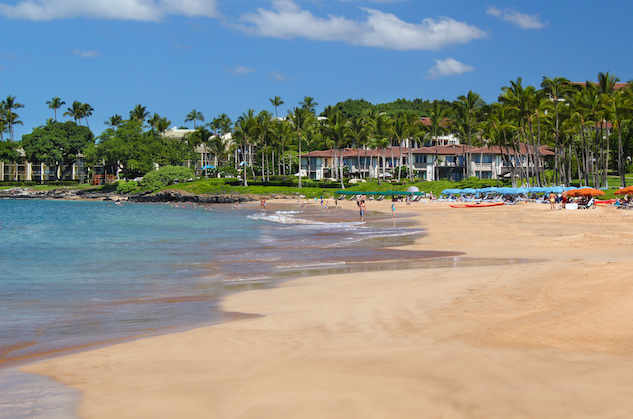 Wailea Beach Villas is consistently ranked as one of the best in the country, and all of your senses will tell you why. The sand is some of the finest you'll ever feel, and the color is a rich clay shade. Once wet, it seems to become a silky clay that molds to your body instead of getting stuck in your crevices. This is the one time you'll ask to be buried, as the sand feels soft, not coarse, against your skin. The super salty clear blue water provides gentle waves and a cool but not shocking relief from the heat. This 2.3-mile-beach is free of seagulls, seaweed and cigarette butts; is broken up into multiple enclaves by clusters of dark rock; and glows gold as the sun sets, proving you don't have to leave the country to find one of the most stunning beaches in the world.
The Locale
Wailea Beach Villas has its own access to the shops across the street where you'll find restaurants and grocery stores. The property doesn't have any dining options on-site, so that mall and the neighboring resorts will come in handy. Behind you is Haleakal?, Maui's famous crater, and to your right is Mauna Kahalawai, the island's smaller volcano. Both of these are about 30-60 minutes away by car and offer tons of spiritual, educational and outdoor activities.
Address: 3800 Wailea Alanui, Wailea, Maui, Hawaii
Website: Wailea Beach Villas
Room Rates: $800-$2150
Maggie Parker is Paste Magazine's assistant travel editor.