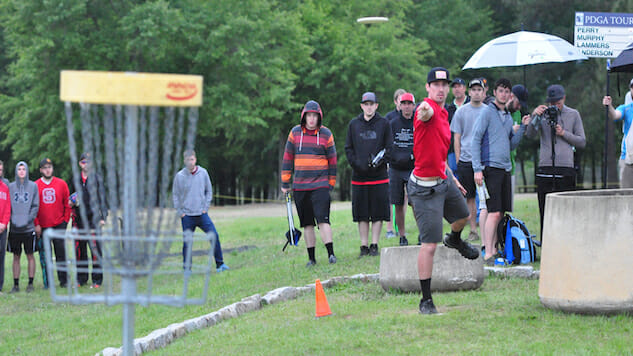 Let's face it: for most of us, whether we're golfers or not, it's unlikely we'll ever set foot into the Augusta National Golf Club for the epitome of golf tournaments held in Augusta, Georgia each spring. When The Masters takes over town April 3-9, 2017, many of the best golfers in the world will play the perfectly-manicured greens and say their prayers as they approach Amen Corner, while thousands of fans watch along the revered course and millions are glued to their TVs.
Believe it or not, Augusta offers plenty more to see and do other than golf, and some of it's not even golf related. Here, a few ideas on how to spend some time in Augusta, away from the greens.
1. Play a Round … of Disc Golf
There's another type of golf gaining popularity—disc golf. Think we're kidding? The Professional Disc Golf Association boasts a worldwide membership of more than 87,000, and there are thousands of permanent disc golf courses around the world, not to mention pop-up courses wherever a Frisbee can be thrown. Disc golf is a serious game, but it's a little hard to take yourself serious when flinging a Frisbee toward a hoop yards away—so just have fun. The Augusta Disc Golf Association is a terrific place to find out more, not to mention home of the Disc Golf Hall of Fame, just 20 miles from where The Masters are teeing off.
2. Go off the Greens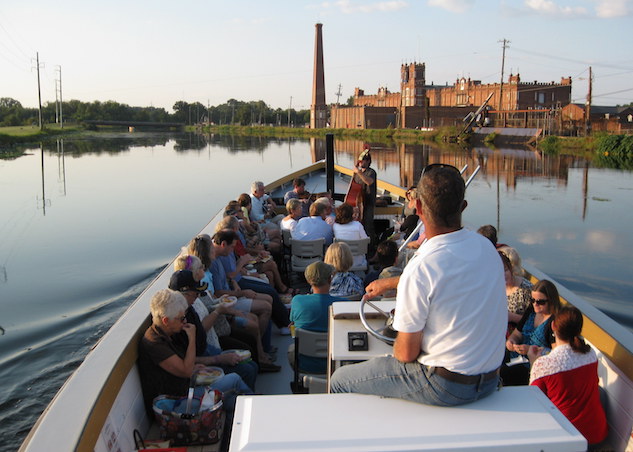 Photo by R. Rogers ACNHA
The Augusta Canal, Georgia's first National Heritage Area, was built in 1845. Grab a kayak at Savannah Rapids Park in Columbia County and float 13 miles through Augusta, passing serene landscapes and Civil War history sites along the way. If you'd rather someone else did the work and you just sit back and relax, take a guided boat tour instead. And if you'd rather yet stay on dry land, opt instead to hike or bike the wide, flat towpath that runs alongside the canal, once used to pull boats to the waterway's head gates.
3. Have a Laugh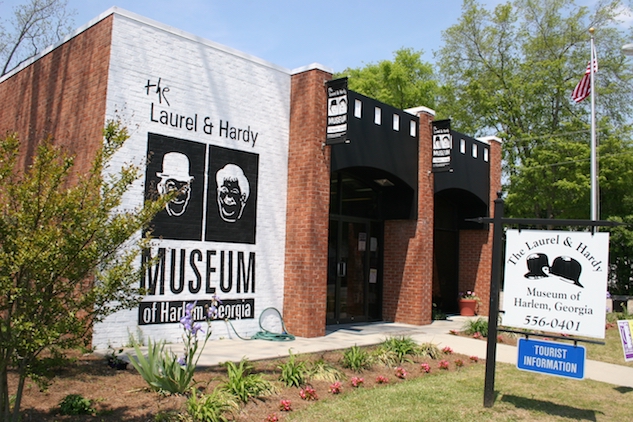 Photo courtesy of columbiacountyitshere.com
If your golf game has you down or you couldn't get tickets to watch the pros play, laugh it off at the Laurel & Hardy Museum in nearby Harlem, just another 20 or so miles in the other direction from Danny Willett and Jordan Spieth, who are having their own fun. Why, you ask, is a museum dedicated to legendary comedies Laurel & Hardy in Harlem, Georgia? Well, the small town is where Oliver Hardy, the heavier set of the two, was born. Inside, memorabilia gives a closer look at one of the world's greatest comedy teams, and a theatre is ready to show any of the 106 movies they made together.
4. Tune Out the Game
One event held during The Masters' weeklong festivities that is open to anyone and everyone is Drive For Show, Rock Fore! Dough, a benefit concert at Lady Antebellum Pavilion April 4 featuring Bethany and the Southside Boys, Kip Moore, Darius Rucker and, well, Lady Antebellum. Over the past 12 years, the event has raised more than $1.2 million for The First Tee of Augusta, a nonprofit organization that strives to introduce the game of golf to children who may not have otherwise had exposure to the links. As of publication, general admission tickets are still available for the night's performances.
5. Head to the 19th Hole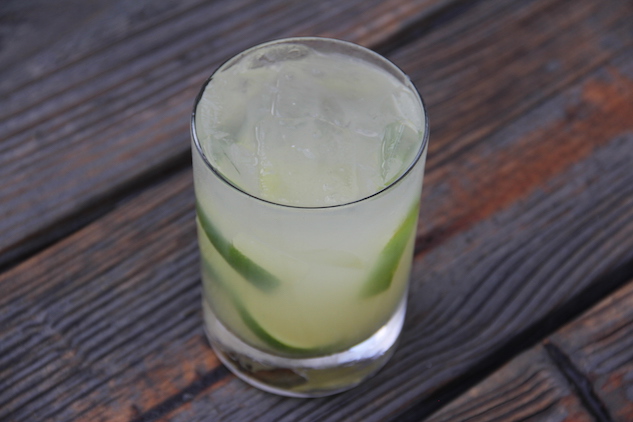 Photo courtesy of The Bees Knees
Many would agree that the best thing about playing—or watching—a round of golf is the 19th hole, and Augusta has plenty of spots to imbibe. The Bee's Knees Tapas Restaurant & Lounge has crafted a cocktail called Go Up In Smoke (pictured above) for the week of The Masters. It features Leblon Cachaca served with pineapple juice, muddled lime and chili lime bitter in a chili-infused, Mezcal-seasoned glass. Next door at The Hive, the Tigermilk blends Ballast Point Fugu Horchata Vodka with Cathead Hoodoo Chicory, Nitro coffee and cream.
At Farmhaus Burger, the drinks menu plays nicely with its gourmet burgers and dogs. The made-for-adults Arnold Farmer mixes peach tea vodka with sweet tea and fresh lemon juice, while their shakes and floats—with booze(!)—hit the spot. Try Nana's Puddin', flavored with banana rum, Irish cream and Vanilla Wafers; or the Black and White Float, spiked with Highland Oatmeal Porter.
Feeling a bit naughty? Rhinehart's Oyster Bar's all-day adult beverage and beer specials last, well, all day, with a few cocktails designed especially for Masters week. The Naughty Golfer will get you in the mood with peppermint and coffee liqueurs, vodka and milk; or, get even naughtier with and Spank the Caddy, which is also a drink blending melon liqueur, Blue Curacao, coconut and spiced rums with pineapple juice and a splash of sour mix.
Susan B. Barnes is more likely to pick up a cocktail than a golf club.