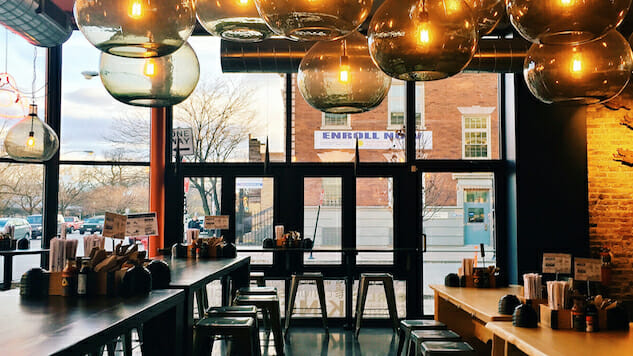 As with most destinations, Chicago's memorable draws—gastronomic or otherwise—are found when you venture off its beaten path. Stray north from Chicago's tourist riddled downtown to the upper areas of Wicker Park, Bucktown and Logan Square where its local gourmands often stomp about. There, you'll find yourself surrounded with delightful gems that you'd be hard-pressed to find at Navy Pier or along the Magnificent Mile.
Deep-dish pizzas, classic Chicago-style hot dogs and juicy Italian beef sandwiches aside, there's an incredible culinary scene bubbling in the city's most hip neighborhoods. This crib sheet will take you to five of its best joints to start.
1. Cafe Mustache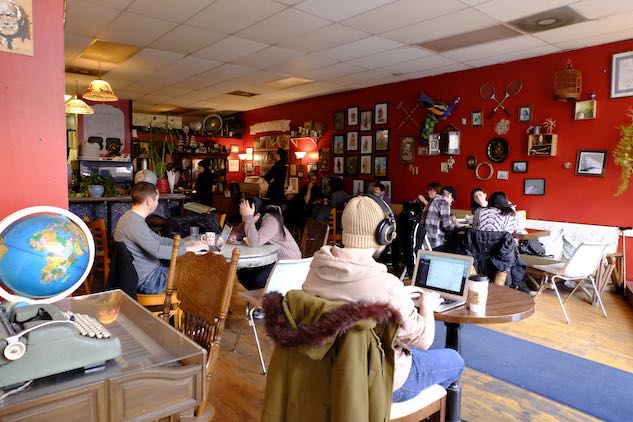 Start your morning at the spacious and vibrant Cafe Mustache along North Milwaukee Avenue in Logan Square. Take a bit of time to admire the eclectic décor and secure a table, preferably in the quiet section. Born in 2010, the local favorite makes fantastic lattes, made with locally roasted coffee, and bloody marys as well as one of the best and crunchiest grilled cheese sandwiches you'll ever have, so you're going to want to stay. It's a great place for brunch or to squeeze in a few hours of work. It helps that they spin records all day and offer free Wi-Fi until 6 in the evening.
After 6 p.m. however, the spot turns into a music venue, the best of its kind according to Chicago Reader. Pop in then as well—if you're 21 and over, that is—for some craft beer or house cocktails, and great live music.
2. Urban Belly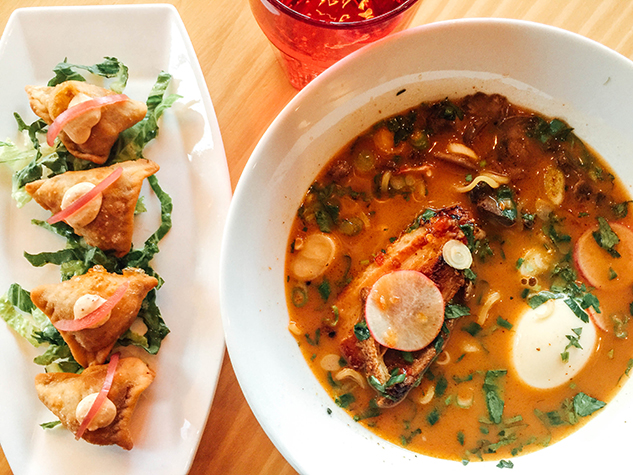 Being featured in an episode of Anthony Bourdain's The Layover might be this ramen spot's lowest accolade. Award winning chef Bill Kim, who trained with Chicago's most revered chefs, created and currently helms it, after all. And Urban Belly, in posh Wicker Park, has been named by several publications as one of the best restaurants in the city. There's little not to love here, from the modernist yet warm interiors and the friendly service to the food.
The ramen noodle soup with braised pork belly and soft-boiled egg (aka urbanbelly Ramen) as well as the Phat Rice (wok fried jasmine rice with scrambled egg, lemongrass chicken, pork belly and braised beef) and appetizer Beef & Cheddar Dumplings are the shoo-ins for crowd favorites. Enjoy these to share family style—the portions are elephantine—at one of the long tables with the beer on offer.
3. Kuma's Corner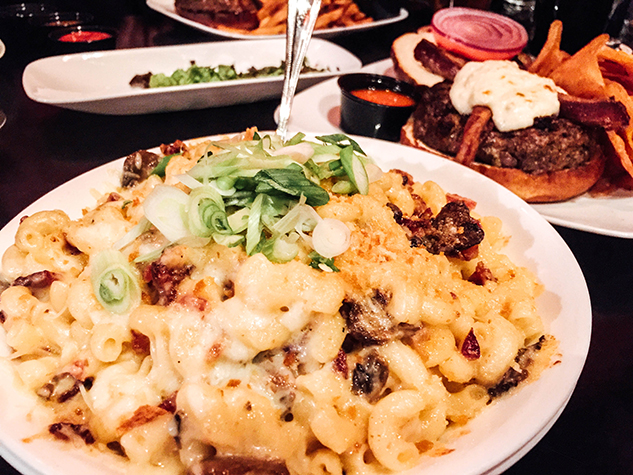 Vegetarians and vegans be warned. Kuma's Corner on W Belmont Avenue is not for the faint of heart. This Avondale burger joint slash pub takes meat very seriously, heavy metal serious. Even if heavy metal is not your music of choice, you will be fascinated with their poster-covered walls. And with 16 types of hearty burgers on their menu, plus a few burger specials as well as sandwiches and appetizers, all of which are impressive, you're going to need more time narrowing your choices down.
Dare to take on the Slayer Burger, essentially a 10-ounce beef patty served on a bed of fries, caramelized onion, andouille sausage, chili and cherry peppers. Or for something "lighter," build your own Mac & Cheese. Come hungry, as their portions are mammoth-sized, but be prepared to wait in line. Whatever you do, do not for heaven's sake order waffle fries or ranch dressing.
4. Lula Cafe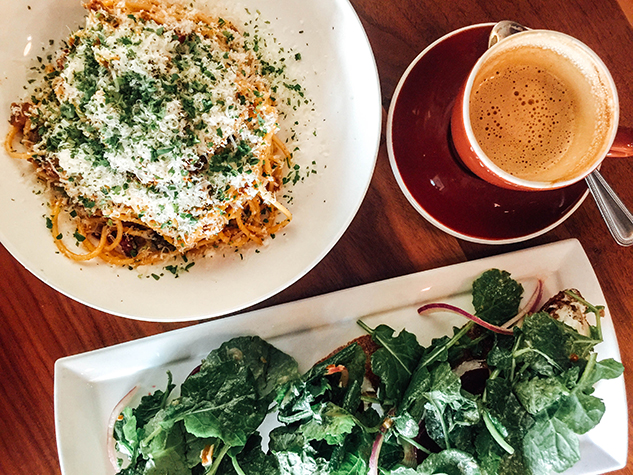 Don't let its stripped down décor fool you. Having recently celebrated its 17th year, Lulu Cafe is not just one of Logan Square's culinary pioneers; it's also one of the city's best. The farm-to-table restaurant crafts innovative plates that are inspired by the traditional dishes that we know and love, offering guests a novel epicurean experience. No wonder it always nabs a top spot in many Chicago restaurant lists. Chef and co-owner Jason Hammel ensures that all ingredients are fresh, especially the veggies, which—you'll quickly find—dominate the scrumptious yet light-on-the-stomach fare here.
You'll miss out if you don't order their unforgettable take on spaghetti, which is made with sweet and spicy salsa rossa then topped with bacon and queso fresco. The Beet Bruschetta and the Farm Pan Roasted Chicken served with crispy potato and kale are fantastic as well. Go for brunch and get a cup of Chai Latte with your order.
5. Mindy's Hot Chocolate
Established by chef Mindy Segal in 2005, Mindy's Hot Chocolate is a fantastic Wicker Park/Bucktown restaurant, dessert bar and pastry shop in one. They make everything from brunch fare to simple lunch and dinner dishes to delectable pastries, which means that guests can come for a proper full meal or just dessert. The desserts on offer are certainly good reasons to pop in, what with items like the Chestnut Blondie (banana ice cream with warm butterscotch, milk chocolate cream and caramelized bananas) and an assortment of cookies on offer.
To be perfectly honest, however, it's their hot chocolate that you'd want to keep coming back for. With nine different hot chocolate drinks available, made with heavy cream for extra thickness and housemade marshmallows, Mindy's is a great stop for comfort or warmth on a cold Chicago winter day. Try their Medium Hot Chocolate, if you're feeling nostalgic; the Mexican one, if you want to be adventurous. Trust us, you're going to feel like Christmas came early.
Michelle Rae of Another Spur on the Road is a Los Angeles-based writer, photographer and traveler with a bad case of wanderlust.