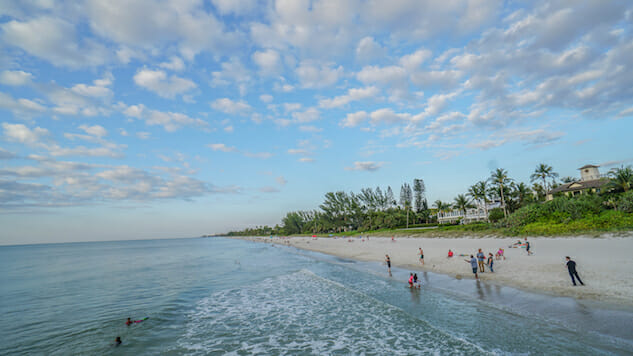 The term "South Florida" usually inspires thoughts of raging nightclubs, thong bikinis, blaring music, tacky tourists and art deco—in short: you're thinking of the East Coast. Read: Fort Lauderdale. Miami. South Beach. There's nothing wrong with that. But there's another South Florida—the West Coast: namely, Naples, which most of us don't consider while booking a flight for some fun in the sun. There are boats, bars and, of course, beaches there … but these have white sand.
1. Naples Beach
With white sand, located on the Gulf of Mexico, Naples Beach (pictured at top) provides the perfect sunset photo opp. The west-facing beach has a pier at the west end of 12th Avenue South. Here, visitors stand with fishing poles, hoping for a bite while others admire the water from above. Up on the pier, it's easy to spot dolphins and other sea life while grabbing an ice cream from the concession stand. Volleyball courts are nearby for the more active beach-goers.
2. Captain & Krewe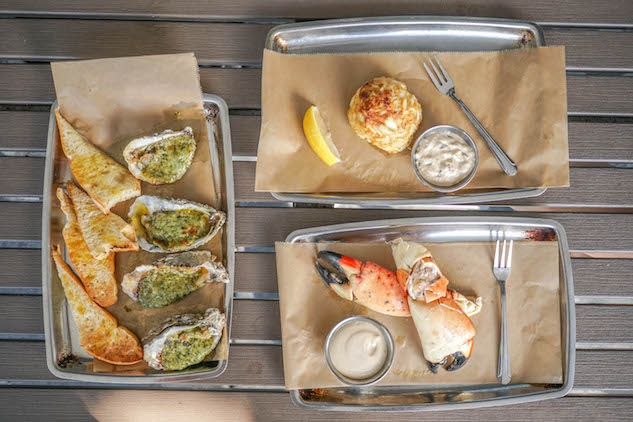 Restaurants up and down Florida's coasts offer a full range of oceanic fare, so eating seafood during a visit is a no-brainer. At Captain & Krewe staple menu items such as Crab Cake, King Crab and Lobster Roll are delicious picks. If opting for oysters, note the NOLA Chargrilled Oysters (seasoned with oregano, pecorino, garlic and butter) are addictive. Those throwing back the shellfish for the very first time get their photo posted on the wall in celebration. For a sandwich that's a little different, order the seared Tuna BLT with avocado and mayo. Whatever your app and order consists of, do not skip out on the Old Baked Potato Fries: a surprisingly impressive side. Tell them: Yes, we want fries with that.
 3. Gulf Coast Clays
Bring earplugs to Gulf Coast Clays, and get ready to shoot brightly colored disks as they soar through the sky and tumble across the ground. Novices can test out a few challenges with an introduction day membership, while experienced shooters can come as they please on Wednesdays, Fridays, Saturdays and Sundays. Lessons for all levels are available (a must for newcomers). Golf carts and guns are readily available to rent, but keep in mind: safety and form always come first. Reload, aim, yell "pull" to release your clay and fire away. And, please, don't try this at home.
 4. Osteria Tulia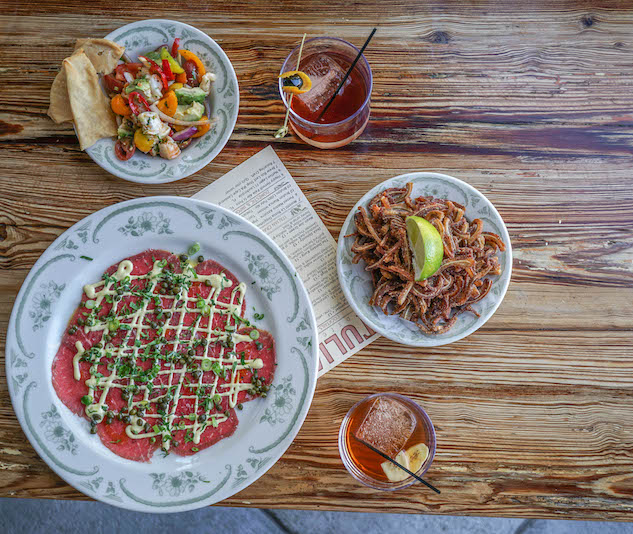 Osteria Tulia's creative cocktails like "Ginrique Iglecias" and "The Donkey Kong" inspire everything from dancing to pulling out an old school Nintendo. Sit outside the Italian restaurant midday with a "Mary had a Little Lamb" pizza (lamb sausage, spring onion, ricotta and chili) and the Beef Carpaccio special (with lemon Worcestershire mayo) to satisfy a must-have meat craving. Adventurous eaters should absolutely order the Crispy Fried Pigs Ears, which are salty, crunchy and embarrassingly impossible to not finish. Swordfish & Shrimp Spiedini and the spicy ceviche are flavorful and light for those looking not to (completely carb) overload on the restaurant's selection of pastas or pizzas. (But hey, no judgment here—you're allowed to do that too).
5. LATITUDE 26 at Hyatt House Naples / 5th Ave.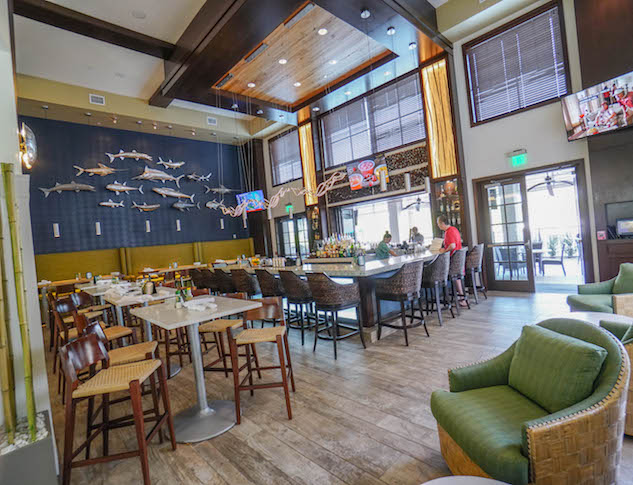 Walking distance from Naples' main stretch of restaurants, shops and novelty stores, Hyatt House Naples/5th Ave. offers its own place to eat and drink. At LATITUDE 26, the menu consists of chef-crafted TV dinners, gourmet grilled cheese sandwiches and tons of other nostalgic bites. While the snacks and plates are undeniably crave-worthy, the cocktail options are on point, too. Happy Hour runs daily from 4 p.m. to 7 p.m.—but let's be honest, we're happy as long as the bar is in service.
6. Naples Beach Brewery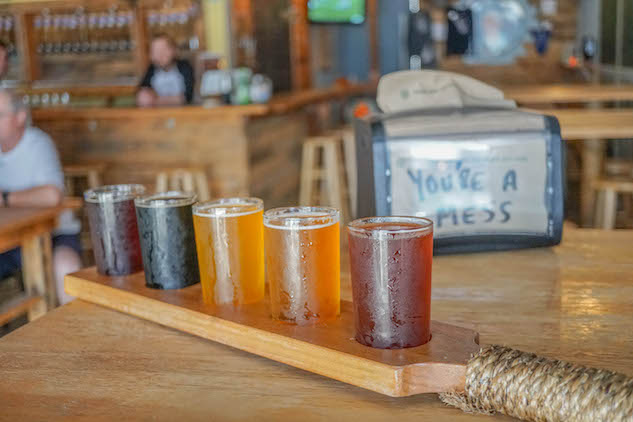 Full disclosure: the Naples Beach Brewery is not, in fact, in the sand overlooking the ocean. It's actually located in a corporate park—among office buildings. But, once you step inside Southwest Florida's first microbrewery, it doesn't feel that way. The laidback open-air bar serves more than 25 varieties of locally brewed beers Wednesday through Sunday. Naples Classic (golden ale), Paddleboard (dry hopped pale ale), Liquid Sunshine (Bavarian wheat) and Latitude Adjustment (West coast IPA) are a few assortments on tap. Try a bunch with tasting flights of five and take home a souvenir "Drink Beer From Here" T-shirt. Trust us, they're much cuter than any generic garment screaming "NAPLES, FL" across the chest.
7. Artis—Naples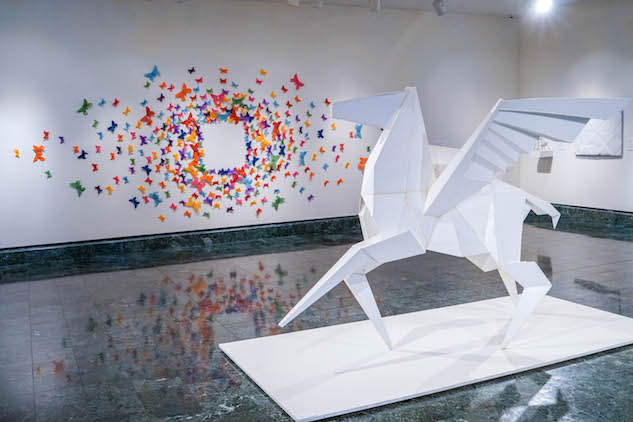 Within three stories and 30,000 square feet, The Baker Museum at Artis—Naples displays three Dale Chihuly instillations and 15 galleries of art. Even outside, sculptures line the lawn as you make your way onto the property. The Origami in the Garden collection includes a life-sized Pegasus, giant paper cranes and a mural of colorful paper butterflies. Robert Indiana: Now and Then has more than 50 pieces of vibrant pop art with themes of love, hope and eat—a creative movement we can easily get behind. 
Photos by @jasoneats
Hilary Sheinbaum is a travel, health, food and lifestyle writer.