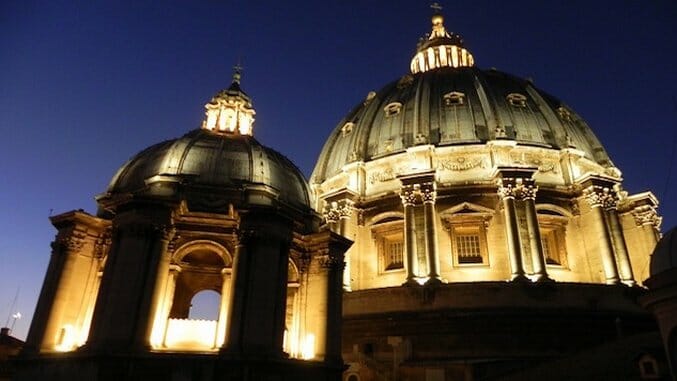 Rome's been around a while, and it's got the ruins to prove it. The Italian metropolis is not merely one of the oldest cities on the European continent; it has served as the center of the Roman Empire, the core of the Papacy and the capital of Italy. The Eternal City boasts so many layers of history (ancient temples and catacombs), art (Renaissance and Baroque masterpieces) and culture (Spanish Steps and Catholic artifacts) that it could take an eternity to experience it all. Add chaotic traffic, heaps of pasta and lots of walking, and you might feel more overwhelmed than charmed by the Italy's largest city. A good plan allows you to enjoy the best of Rome without feeling like you're about to be fed to the lions.
1. Colosseum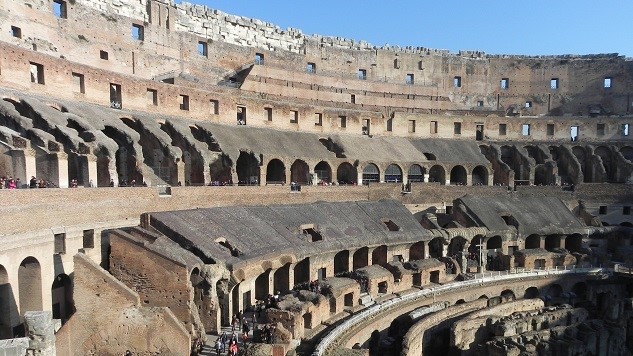 There are few more iconic structures in Western Civilization than Rome's Colosseum, which dates from 72 AD. Sure, it's a thrill to see the gargantuan arches up close, but a tour of the amphitheater also provides insight into Rome's heyday. Consider springing for a guide, audio tour or book that will explain the significance of what you're seeing, whether it's the underground tunnels that housed gladiators and animals or the tiered seating that enforced Rome's class system.
2. Roman Forum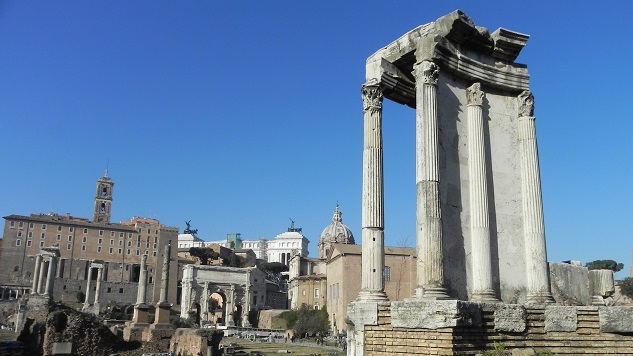 For a double dose of Ancient Rome, combine the Colosseum with a walk around the Roman Forum. If you can ignore the selfie sticks and tour groups, you can almost imagine what it was like to be in downtown Rome 2,000 years ago. Stone paths wind around the ruins of government buildings, the home of the vestal virgins and the grave of Julius Caesar. You can also see some of Rome's ancient basilicas, which were open courts that later became Catholic churches.
3. St. Peter's Basilica
Speaking of basilicas, St. Peter's (pictured at top) might be the grandest of them all. In terms of size and splendor, it's a wow experience. Entrance to the main church is free and allows you to take in the delicate beauty of Michelangelo's Pieta, stand on the spot where Charlemagne was crowned Holy Roman Emperor and pay your respects to former popes (including John Paul II). The vantage point from atop Michelangelo's dome provides a killer view of Rome, especially when the afternoon sun sets the city's honey-colored buildings ablaze.
4. Vatican Museums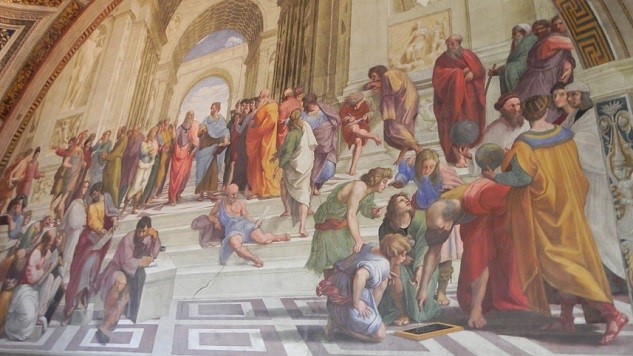 If you were only going to visit one museum in all of Europe, a great case could be made for this one, which displays centuries of artistic treasures collected and commissioned by the Catholic Church. The Vatican Museums have a little something for everyone, from Etruscan chariots to Egyptian mummies, from ancient sculpture to the Renaissance frescoes they helped inspire. And there's no better finale than Michelangelo's passionate decoration of the Sistine Chapel.
5. Borghese Gallery
On paper, the Borghese's system is severe: reservations requested, timed ticket entry and you only get two hours. In practice, however, the arrangement allows for a pleasant museum experience with a small group who are not merely on a scavenger hunt to collect masterpieces on their iPhones. The mansion is stunning, but the obvious highlight is its collection of Bernini's dramatic statues. Stare and wonder how this baroque artist forged such delicate, lifelike movement out of blocks of hard marble.
6. Tridente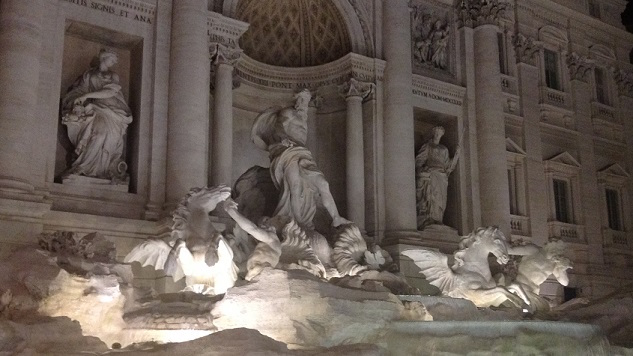 Feeling weighed down by centuries of art and history? Take a walk through this posh neighborhood. This is where Romans come for their nightly passeggiata, or evening stroll. Amble down the Via del Corso, window shop and detour past the Spanish Steps or Trevi Fountain (don't forget your coins). When it's time for dinner, savvy travelers know to find better food—and prices—off the main drag. Try Roman specialties at Hostaria Romana, five minutes from Trevi.
7. Trastevere
The diametric opposite of the Tridente, Trastevere is working Rome. Located west of the Tiber River (and most headline attractions), the neighborhood carries armloads of ambiance. It's becoming a little touristy, but you can still get lost in the twisty back lanes, where clotheslines tangle and locals go about their daily routines. Great food abounds at local pizzerias and homey restaurants, such as Trattoria da Lucia.
8. Pantheon (and Nearby Churches)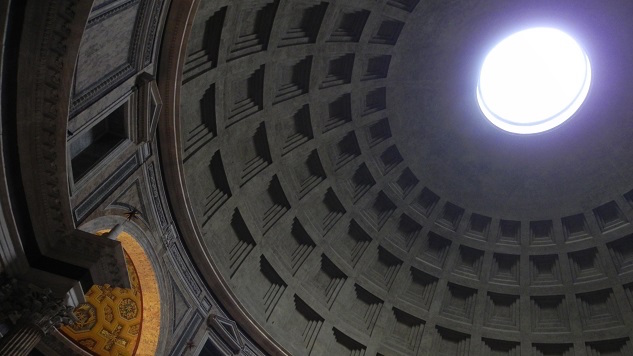 The best-preserved building from Ancient Rome still has its dome, an architectural feat that mystified visitors for centuries, then inspired the masters of the Renaissance. This temple was originally dedicated to all of the Roman gods, but when the empire converted to Christianity, the Pantheon did too. Fans of art and architecture should wander to other nearby churches. You might find a feast of Caravaggios (San Luigi dei Francesi) or a "minor" Michelangelo (Santa Maria sopra Minerva).
9. Appian Way and Catacombs
"All roads lead to Rome," and this was one of them—a sturdy stone highway created in 312 B.C. to allow quicker passage for troops. A portion of this historic roadway closest to Rome was preserved, and you can walk and bike down the ancient road (though that's best on Sundays, when it's closed to motor traffic). Along the way, stop and tour some of Rome's famous catacombs. The skeletons have been removed, but chambers, frescoes and relics from the early days of Christianity remain.
10. Testaccio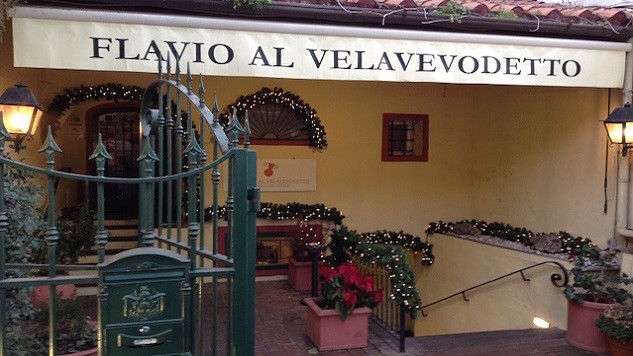 This hardscrabble neighborhood is becoming a hipster haven, although locals are trying to prevent Testaccio from straying too far from its working-class roots. For ages, this gritty area was home to Rome's butchers, a legacy that lives on in the Testaccio restaurants that focus on offal dishes. Sample oxtail or marrow at the family-run Flavio Al Velavevodetto, where dining rooms are set into layers of underground ruins. Afterward, work off the meal at the neighborhood haunts. Stroll over to indie music pub Conte Staccio (bands seven nights a week, no cover) or dance with locals and expats at Planet Roma (previously known as Alpheus).
Bryan Wawzenek lives in Kuala Lumpur, Malaysia, where he writes about travel and music.