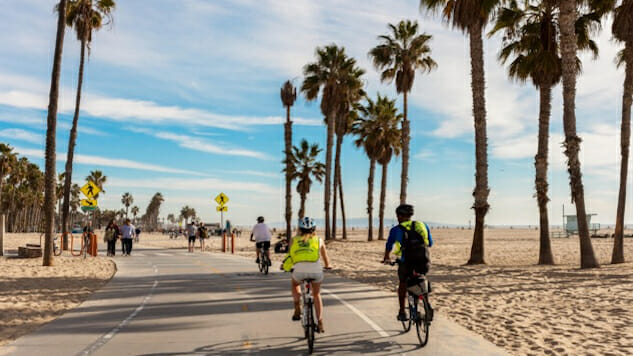 If you're the kind of traveler who can't seem to sit still, staying indoors (museums, galleries, shopping and the like) can be a real drag. Why bother with city bus tours and two-hour restaurant waits when there's a whole world out there, waiting to be explored? In this Take Five, we show you a whole new side to Los Angeles—the unfiltered, back-to-nature Los Angeles, with its mountains, marinas and offshore bison safaris. You'll be so busy pedaling through the canyons and running barefoot from your campsite to the beach, you won't even have time to whine about the traffic.
1. Take a Bike Tour in Beverly Hills
Whether this is your first or 20th time visiting LA, one thing that never gets old is the city's lush, wild landscapes. Spend time enjoying the palm tree-lined streets and rippling mountain views with Bikes & Hikes LA, an adventure operator founded in 2010 to address the city's lack of organized outdoor hiking and biking routes. Their typical 32-mile "LA in a Day" bike tour ($162 per person) lasts six to seven hours, with an emphasis on exploration over fitness. So while you're getting a workout, you'll also be able to enjoy jaunts through Venice Beach and Beverly Hills at a nice, relaxed pace. Snacks, water bottles and safety equipment are all taken care of (lunch costs an extra $12), leaving you to enjoy the sights, as well as your tour guide's expert commentary, worry-free.

2. Hike or Camp in the San Gabriel Mountains
Before you get caught up in Silverlake's hip restaurant scene or the thriving art galleries of Downtown, take a few days to get away from it all. Hovering over the San Fernando Valley, Angeles National Forest is a rugged haven encompassing over 700,000 acres, with 53 trails and easy parking access off a delightfully winding road named Angeles Crest Highway. For intrepid day hikers, Strawberry Peak, with its 6,164-foot-high summit offering majestic views of the surrounding San Gabriel mountains, is a strenuous, but rewarding seven-mile trek. If you have a little more time, pack a tent and enjoy a deep-wilderness excursion at one of the forest's drive-up campsites, where your day will be spent among high-elevation boulder fields and fir forests, and at night you'll be roasting hot dogs over the fire, blissfully unaware of the teeming city that lies just 20 miles away.
3. Sleep on a Boat in Marina del Rey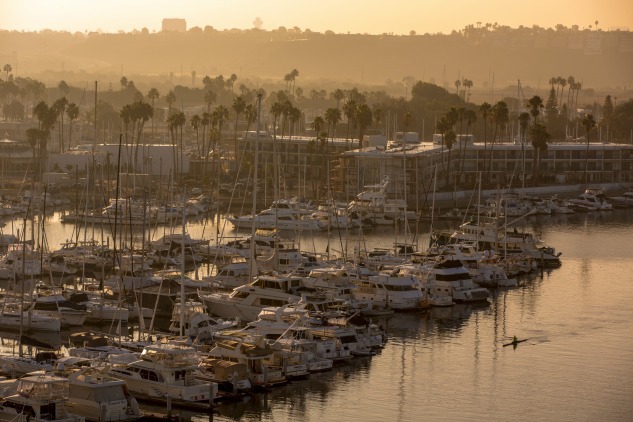 LA's golden coastline is the first thing you'll glimpse from the plane. But few travelers venture beyond Santa Monica Pier or a weekend cruise up to Malibu. If you want a taste of the real sailor life, try booking a houseboat on Airbnb, where you'll pay $150 to play captain for the night on a 34-foot catamaran. The options are particularly rich around Marina del Rey, a thriving beach community that's home to 5,246 boat slips. Never helmed a ship in your life? No problem. For an extra fee, hosts will often lead private whale-watching and sunset expeditions; meanwhile, all the usual hotel comforts, like satellite TV and espresso machines, are included on board. Plus other perks not found in a hotel, like the ability to roll out of bed at dawn and paddle out in your dinghy to watch fishing boats pass in and out of the harbor. Be sure to hang around the docks, too, where pelicans, sea lions and dolphins can be spotted. When you're craving some action on land, Venice Beach's surf shops and street performers await.
4. Find Malibu's Most Secluded, Dog-Friendly Beach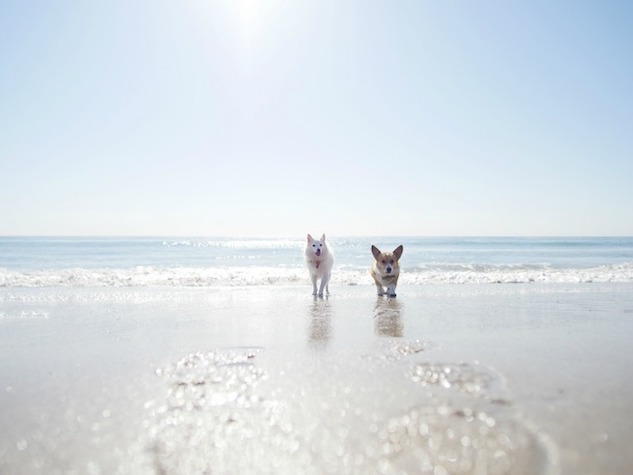 Photo courtesy of Discover Los Angeles
An hour from downtown LA, on a rugged stretch of Highway 1, you'll find Leo Carillo State Park. The 1.5-mile beach, named after a 1950s TV actor, is graced with tide pools, caves and a wide, unbroken shoreline. Unlike most of the city's public beaches, this one is 100 percent dog-friendly, so whether you're swimming, hiking, tossing a Frisbee or just chilling on a picnic blanket in the sun, your tail-wagging pal will be right by your side. This one requires a bit of driving to get to, but you'll find it's worth the effort once you're out on the glistening sand, making foot—or paw—prints and racing the waves. Plus, there are hardly any crowds to speak of. The park wins major points with backpackers, too, as it offers a full campsite with hook-ups, showers and fire pits.
5. Spot Wild Bison on Catalina Island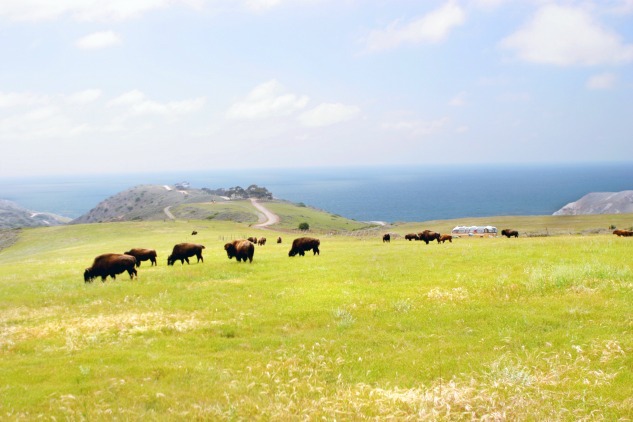 Photo courtesy of Santa Catalina Island Company
Back in the early 1900s, Santa Catalina Island was famous for its white-knuckle stagecoach rides. Passengers would scream with delight as the horses dragged them up the steep canyon road, whipping around each hairpin bend—the absence of guardrails only added to the excitement. These days, a tour of Santa Catalina Island is slightly more civilized, but no less thrilling. Once you've made the 22-mile voyage out from Long Beach or Dana Point aboard the Catalina Express ferry, allocate at least two hours for a guided tour to the top of the island. Nearing the summit in a biofuel H1 Hummer, you might feel a little vertigo as you gaze down at cliffs plunging 1,500 near-vertical feet into the Pacific Ocean—in the distance, if it's not too cloudy, you might even be able to make out Los Angeles. But the most exciting part of the East End Adventure tour is the wildlife: North American bison, brought over here in 1924 to shoot a movie (the crew lost track of them, and they've roamed wild on the island ever since) are a central part of the island's eccentric charm. Have your camera at the ready!
Writer Alex Schechter tries to go off-road on his travels whenever possible; his stories have appeared in Travel + Leisure, Monocle and AFAR.