Stronger, Faster and Better Planes Expected in 2017
Photos courtesy of Airbus
Travel
News
Air Travel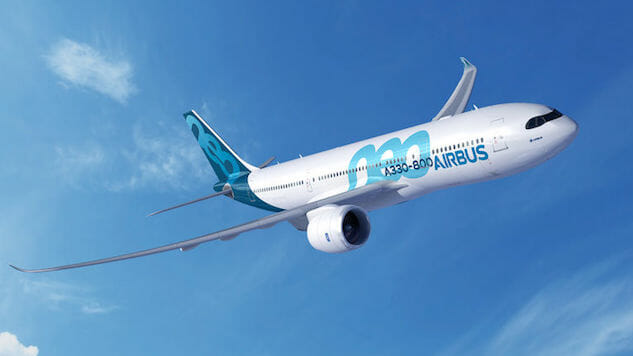 Many are hoping that 2017 marks a year of improvement, and the major aircraft manufacturers are not to be excluded. Over the course of the year, expect to see a number of new jets flying into airports everywhere.
Boeing plans to launch two updated versions of the 737 this year: Max 8 and Max 9. Max 8 is expected to be unveiled in the first half of this year, featuring a higher capacity to carry 36 more passengers than the Max 7 and having a longer main body (fuselage). The Max 9 takes it a step further by allowing for an extra 16 more passengers than the Max 8 and a range of 3,600 nautical miles. Despite early testing on this plane, many do not expect it to be carrying passengers until 2018.
Airbus is placing a focus on the new, "neo"engine with the production of the A321neo and the newer A33oneo. The A33oneo is a wide-bodied plane intended to compete with the likes of Boeing's Dreamliner. The A50-1000, tested just a few months ago, will be delivered in 2017. This is the longest edition of the A350XWB by Airbus, holding up to 440 passengers.
Brazilian manufacturer Embraer will bring two new aircrafts this year, under the name the new E2 series. The largest they have produced, the E195 can carry up to 132 passengers in a single-class cabin.
Watch the skies to see these new and improved aircrafts.
Photos courtesy of Airbus
Grace Williamson is a travel intern with Paste and a freelance writer based out of Athens, Georgia.