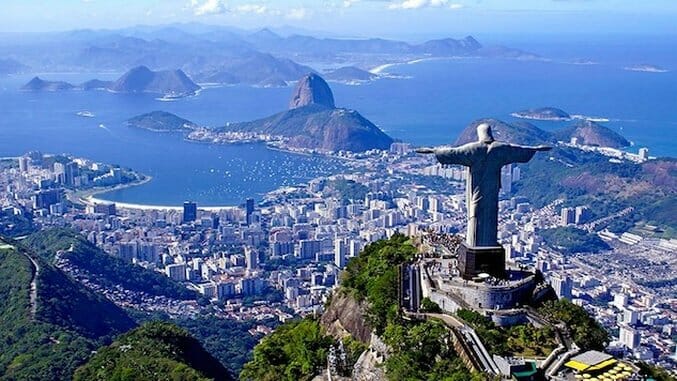 Thanks to this column, I've been able cross items off my bucket list at an increasing rate. Many of my "completed" adventures have been on my radar for a while. Others I didn't even know existed or didn't want to experience until recently waking up.
Others have been staring me down like my mother or wife do whenever I've neglected to finish something I should have done a long time ago. To set the record straight today and publicly hold myself accountable, these are the spots I'm embarrassed to say I've never visited.
Rome
Did you know the capital of Italy is 3,000 freaking years old? By definition, that's ancient history, folks. Just after pre-history but well before post-classical, modern and contemporary history. What that means is if you want to travel back in time, there is no better place to do so than Rome. Not only is the metropolis home to one of the world's most beautiful places of worship, it's a point of origin for Western art, sport and thought. Or so I hear. I've never been!
Bhutan
I've never been to Asia. It's not that I've purposely avoided it—in fact, it was the first foreign continent I wanted to visit as a boy. It's just that life has taken me in opposite directions. I hope to change course next year, however, starting with Bhutan. Sandwiched between China and India in the center of the continent, this tiny Buddhist kingdom is known for its pristine natural scenery, dramatic mountainside monasteries, and harmonious society. Its unique visa rules make it harder to enter than most. But that's a small price to pay for what's been called "The Last Shangrila."
Kyoto
Another Asian giant on my list—the old and arguably more thematic capital of Japan. In other words, when you think of The Land of The Rising Sun, you're probably picturing Kyoto. Famous for its layered temples, delicate gardens, imperial palaces, painted geishas, and traditional wood houses, Kyoto is the epitome of Japanese Zen. With so much surrounding urban sprawl, you'll have to work to uncover the city's hidden beauty, I'm told. But it's reputedly a feast for the senses.
Southwest Icons
I've visited two dozen national parks (nearly half) so far and admire almost all of them. And yet two of the most celebrated—Grand Canyon and Yosemite—have so far eluded me. I have no good reason why outside of a high-functioning case of attention deficit disorder. Nevertheless, I take it on very good authority that both are everything I expect them to be—the greatest of great outdoors. They're so good apparently that only seven total out of millions of visitors have left unimpressed.
Rio de Janeiro
If ever there were a city whose picture was worth a thousand words, this would be it. A stunning amalgamation of mini mountains, picturesque beaches, and Brazilian culture, Rio is easily the most magnificent metropolis in the world. Recently rated by TripAdvisor as the number one destination in all of Latin America (ahead of Machu Picchu even), multiple travel writers have told me how dumbfounded they are by the number of visitors who routinely overlook it. Sadly (so far), I am one of them.
---
Off the Grid columnist Blake Snow writes epic stories for fancy publications and Fortune 500 companies. Follow him @blakesnow