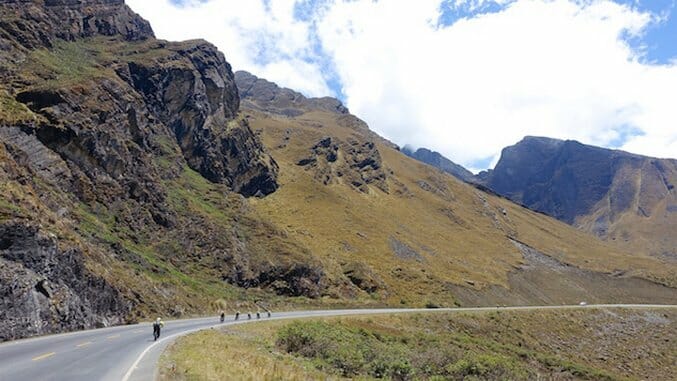 This column, Inspired Travel, seeks to highlight some of the most beautiful places on the planet through the eyes of some of the most forward-thinking tourism companies, which promote responsibility, sustainability and authenticity to its clients.

In a world where travel is measured by Instagram photos, Facebook check-ins and take-off tweets, a return to seeking out experiences is in order. While many tour companies focus on trips that check off major countries on any travelers' list, one operator ventures deeper into the community of people that call those destinations home. In this Inspired Travel, Paste Travel explores three trips with opportunities to connect with the people and environment by traveling at a deeper level and creating experiential memories.
Trish Sare, owner of BikeHike Adventures, opened her operation in 1994. After returning home from living in Thailand, Sare understood the need to focus on authentic, local, and cultural exchanges, which enrich the lives of all involved. To gain a true understanding of other societies, travelers need to live like locals. Sare believes that "the more off the beaten track the destination, the more immersive the opportunities for experiencing local life." She accomplished this mindset by designing a company that allows travelers to engage with people in daily activities while experiencing their locales in an active way. BikeHike employs local guides, uses local restaurants and utilizes small, family run establishments. Step out of narrow-focused tourism and into authentic travel.
Macedonia
Macedonia is a landlocked Western Balkan nation filled with natural beauty, a plethora of adventure travel possibilities, and ancient history. BikeHike's version of the Balkan country combines the best aspects of the region in a setting that is far from the tourist-trodden path.
Upon arrival, explore Skopje, Macedonia's capital, with a walking tour of the city's sights such as the Mother Teresa Memorial House and the Skopje Fortress. After a night of rest, spend the day kayaking in Matka canyon which is also home to medieval monasteries. Visitors will stop by both Vrelo cave and the Monastery of St. Andrew. During the next two days, kick the activity level up a notch with cycling in Mavrovo National Park. Experience the beauty of wild mountains and waterfalls before a stop in the intricate "Painted Mosque" and transfer to the hotel. Hiking consumes the remaining three days and is centered around Ohrid, a lake straddling the border with Albania at the southwest corner of Macedonia. During these days of adventure by foot, travelers will see one of the region's most famous monasteries, St. John the Baptist Bigorski, take in sweeping views and even scramble up a short section of trail secured with steel cable.
Laos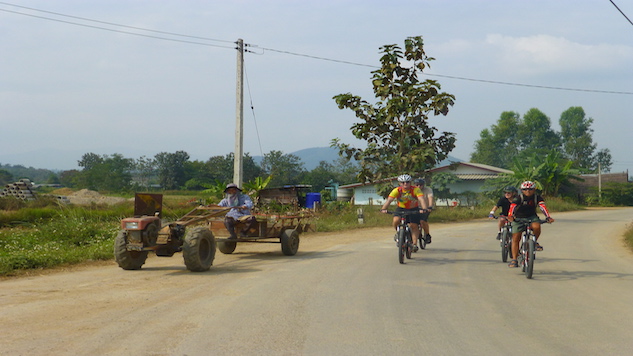 This Southeast Asian country nestled between Vietnam and Thailand continues to offer opportunities to travelers seeking a destination out of the ordinary despite its recent visit by President Obama. Active travel remains an up-and-coming means of exploration. Spend two weeks roaming Laos on two wheels. This challenging trip is highly rewarding as cyclists experience culturally important sites as well as immerse in Laotian lifestyle by visiting riverside villages and meet hill tribes. The journey begins in UNESCO city Luang Prabang located along the Mekong River with the option to wander through the local night bazaar. The next two days are spent cycling to Nong Kiau and Muang Ngoy. Ride past wooden homes teetering on stilts, "ethnic" villages, impressive limestone landscapes and terraced rice paddies. Say goodbye to the bike on the fourth day, and board a traditional slow boat to travel up the Nam Ou River where villages have no road access or electricity and locals live off the land.
With longer rides ahead, the focus shifts to the land. Pass locals working in fields waving warm welcomes on this ride over rolling hills. The second block of biking days ends along the Being River. Before settling into the third and final set of days on the bike, relax and recover on another slow boat cruise up the Mekong River to Huai Xai with stops at riverside villages. Lucky visitors may even see elephants bathing along the riverbank. Cross over into Thailand and set off through the tropical countryside. Climb through a Hmong village to be rewarded with a breathtaking view of the valley, learn Hmong customs and experience the daily life within this community. From the south of the Golden Triangle, visit ancient temples before continuing on the day's winding path past water buffalos plowing fields. Ask the local Thai guide for recommendations before taking a tuktuk to the Night Market if a much deserved Thai massage is desired. Continue on along the Mae Kok River through remote areas and stop by a hot spring as well as visit Thailand's white temple at Wat Run Khun. As the trip approaches the end, enjoy the last three days of pedaling on trails cut by local hill tribes or routes smoothed by elephants through rice fields, steep limestone cliffs and teak forests.
Bolivia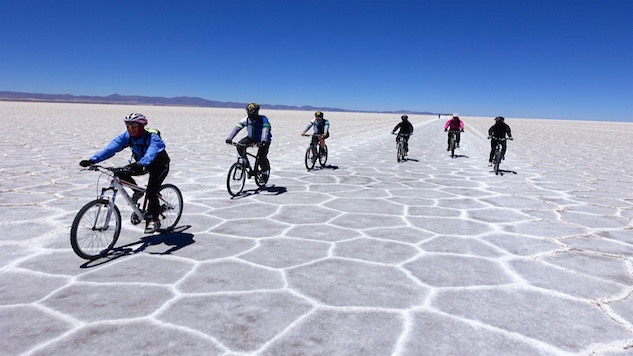 Located in central South America, Bolivia's terrain spans everything from desert to rainforest. Arrive in the country's capital, La Paz, for a day of sightseeing before taking to the bikes. Bike across the salt flats toward Inkawasi island to see a coral reef and cacti plants before pedaling a short distance farther to Volcano Tunúpa where a beautiful view of the sunset over the flats awaits. In the remaining days on the bike, cyclists will visit pre-Inca ruins and see ancient mummies followed by a seven-thousand-foot descent into a rainforest. In the Amazon jungle, a motorized canoe will cruise up river into Madidi National Park to camp for the night and see wildlife such as Tamarin monkeys and scarlet macaws. Listen to the indigenous guide's stories of living in Bolivia as well as the story of the Tucano indigenous people.
As the nation with the most indigenous population in South America, all lodging funds paid to BikeHike go directly to this group. As their numbers diminish, the remaining Tucanos strive to preserve their culture which travelers will experience at two jungle lodges. As people who live from the land, a local guide will explain how flora and fauna can be used for everything from building homes to medicinal sources. The last two days before departure are spent spotting wildlife by motorized canoe. Search for sloths, capivaras, pink dolphins and maybe even anacondas for an exciting end to an action-packed trip.

With a location in mind, BikeHike offers both set departures and custom trips. A unique and notable characteristic of this active travel company is its accessibility to solo travelers. Nearly a quarter of set departure travelers are alone, and no single supplement fee applies. From families with kids to groups of friends or professor reunions, custom trips offer a great opportunity to tailor the perfect trip to the needs of many.
Molly Harris is a freelance writer based in Athens, Georgia.