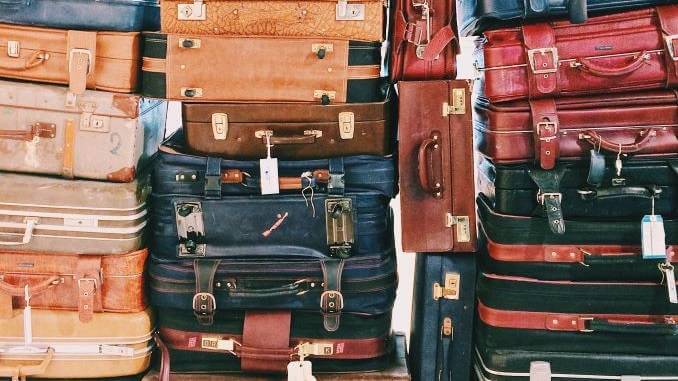 "Get Out There" is a column for itchy footed humans written by Paste contributor Blake Snow. Although different now, travel is still worthwhile—especially to these open borders.
How might travel change this year? Where are people going this year? And how can you save a buck on your next trip while moving about the planet?
To find out, the folks at Expedia, the world's largest travel company, surveyed 2000 people and paired their responses with the most recent booking data. Although not a foolproof way to predict the future, this approach offers an inside look at the purchasing behavior and changing tastes of travelers.
According to the data, this is what we're in for this year.
1. Cities are back
After many travelers spent the last two years road-tripping to the great outdoors, a pendulum-swinging majority are now heading to urban jungles again. With pesky pandemic restrictions all but lifted, travelers this year are booking trips to Edinburgh, Lisbon, Tokyo, Dublin, New York and others in greater numbers than before. You know, big cultural centers, lots of crowds, and the associated energy they inevitably share.
---
2. 3-star hotels are up 20%
As travelers try to counter rising inflation, Expedia observed a marked increase in 3-star hotel bookings this year. What's more, "3-star hotels with a view" is apparently a thing now, as vacationers try to get the best of both worlds. After all, the more you save on accommodations, the more tours, flights, and far-flung destinations you can enjoy. That's not a bad thing.
---
3. Rentals with kitchens
On a similar note, travelers are booking more hotels and rental properties with kitchens this year. This is also seen as a way to outmaneuver sticker shock, especially while eating out. Although food is a huge part of travel (as much as 33% by my estimation), it's clear that travelers this year are willing to skip at least a few restaurants along the way in favor of self-cooked meals. I don't blame them.
---
4. TV tourism
In case you haven't noticed, TV is sorta cannibalizing cinema. It's also hooking viewers to visit the locations of their favorite shows this year. Granted, movies have done this for decades. But the travel data shows that New York, Paris, New Zealand, and the UK are enjoying spikes in bookings to specific locations from the most popular television series. So if you want to get one step closer to your favorite series this year, you gotta go "on location," wherever that might be.
---
5. Know your airfare hacks
According to recent data, booking on Sunday is the best day to save on flights this year. Similarly, experts recommend booking one month out for maximum savings on domestic flights, and six months out for the best savings on international flights. Granted, these tips won't fully remove the rising cost of airfare. But historically, they can save you a few (and sometimes hundreds) on flights. Every little bit helps.
BONUS:: In terms of trending destinations, France, UK, Portugal, USA (notably New Mexico), and Germany are all on the rise, according to several overlapping reports. Essentially, after taking a backseat to Mexico over the last two years, Europe is making a strong comeback this year and welcoming visitors from all over the world again. I ain't complaining. But it would be nice to see more Latin American and Asian destinations on the trending list.
---
Blake Snow contributes to fancy publications and Fortune 500 companies as a bodacious writer-for-hire and frequent travel columnist. He lives in Provo, Utah with his adolescent family and two dogs.