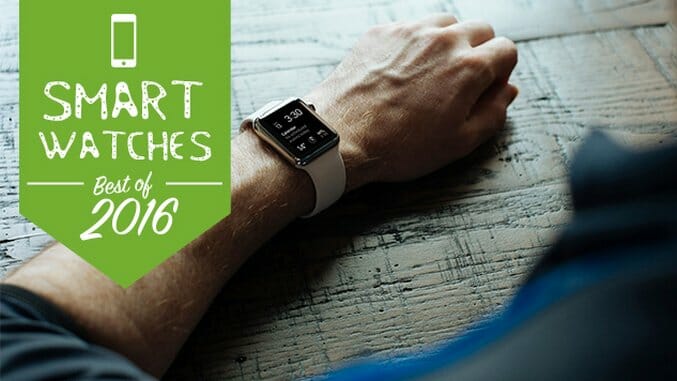 It's been a strange year for wearables. Smartwatches are in rough shape and yet the category of wearables, which we've deemed to be any sort of technology you can strap to your body, was invigorated thanks to the dawn of virtual reality. Though we'd seen VR in years past, 2016 was when the big guns came to play. Both the Oculus Rift and HTC Vive hit the market this spring, giving us a taste of the future. Each gives a different take on the platform and comes with its own set of benefits and drawbacks, but both deliver a heap of excitement for what they could offer years from now.
Beyond VR, though, 2016 was light on anticipation for wearables. It's not that there weren't a slew of devices that caught our eye, it's that most of them were iterations on ideas we've already seen. There was very little true innovation in this space this year, which makes it a curious one moving forward. Ten years from now, wearable technology could be the most important category in consumer electronics, or it could be dead.
For now, there's still life left in the gadgets we strap to our wrists, or place on our heads, and 2016 delivered a lot of interesting ones.
Here are the 10 best:
10. Misfit Ray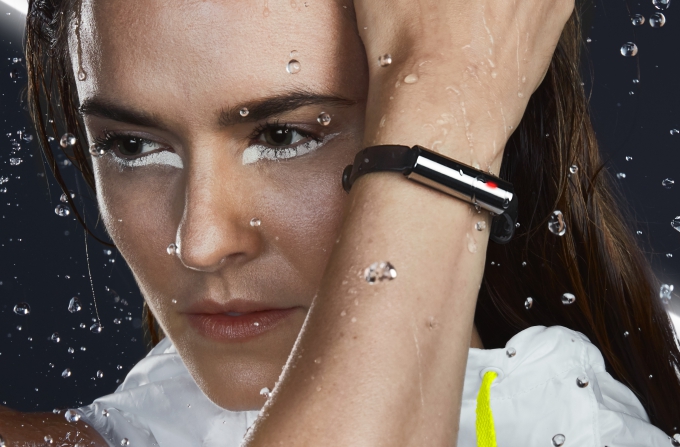 Misfit has been an intriguing name in the fitness tracker world for years with the Shine, a device that resists the design norms of the form factor. With the Ray, the company offers a band that is both more typical and atypical to other fitness trackers. It is clearly a band, like most devices in the category, but it is unapologetically fashion first and the best example of "incognito" design that companies like Jawbone have attempted in the past. It blends easily with other fashion accessories, thus not drawing unwanted attention to itself, while still offering the usual slate of features like step, calorie and sleep tracking. Add in a swimproof construction and replaceable batteries that can last up to six months and the Ray is a great option for those yet to jump on the fitness tracker bandwagon.
---
9. Samsung Gear Fit 2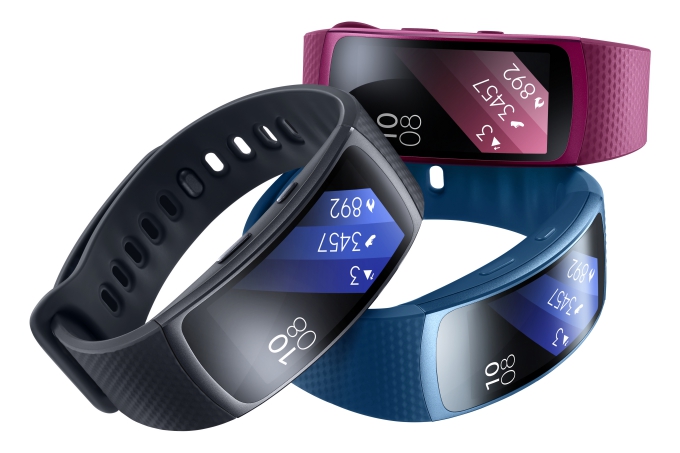 On the opposite end of the spectrum to the Ray is Samsung's Gear Fit 2. This is a device that is loudly and proudly a fitness tracker. There is no hiding it on your wrist thanks to the 1.5-inch Super AMOLED display, which offers deep blacks and punchy colors. It's the best display on any fitness band; ergonomic thanks to its gentle curve, incredibly responsive and boosted by well-thought-out and intuitive software. The Gear Fit 2 also has excellent workout support, heart rate monitoring and support for notifications with the ability to take action on select ones (like SMS messages). Battery life could certainly be better, and it's undeniably a device for the workout aficionado, but all considered it offers one of the best wearable experiences of the year.
---
8. Garmin Vivosmart HR+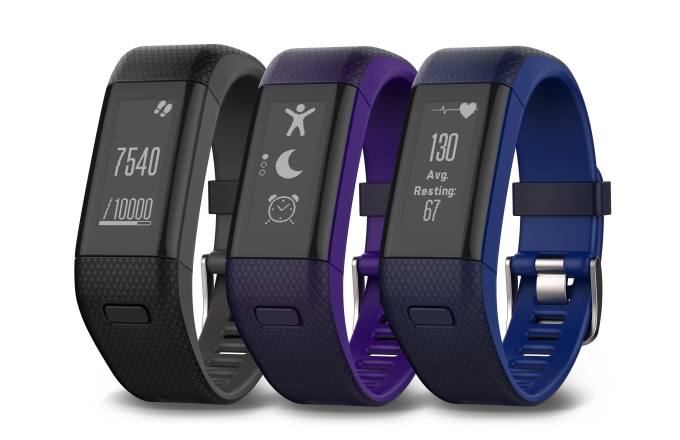 Given Fitbit's substantial lead in the area of fitness technology, it can be hard for other companies to entice users, especially when a lot of their friends may already be attached to the Fitbit ecosystem. Garmin is one of those companies that, while it doesn't have the same pull as Fitbit, is quietly delivering some of the best fitness-focused wearables on the market. The Vivosmart HR+ is perhaps Garmin's best ever tracker, with exceptional activity monitoring and great features for runners. It offers built-in GPS for accurate run tracking, an element usually relegated to chunkier sport and smartwatches, plus six day battery life, water resistance up to 50 meters and smart notifications. It's a full-featured option that's especially great for runners and doesn't come with the bulk of a dedicated watch.
---
7. PlayStation VR

This was the year VR fully materialized. No longer allocated to the smartphone accessory section of the market, in 2016 virtual reality reached for bigger and better things. Of all its potential uses, VR has been earmarked for gaming from the start and the three biggest headsets of the year, the Oculus Rift, HTC Vive and Playstation VR all focused on that medium. Though not as powerful as its counterparts, PS VR offers superior comfort and an accessibility only matched by mobile rigs. If you add the entire package together, Sony's platform is a $800-900 commitment, a number that fluctuates depending on if you include the Move controllers, PlayStation Camera and opt for a PS4 Pro or standard model.
Even at that price, it's less overall than the total price of the Rift or Vive (in which you have to factor a high performance gaming PC) and there's one huge fact that remains: 50 million PS4s have been sold. And PS VR works with all of them. Yes, it may be technologically inferior to what Oculus and HTC offer, but it's by far the most accessible, serious gaming VR headset on the market.
---
6. Snapchat Spectacles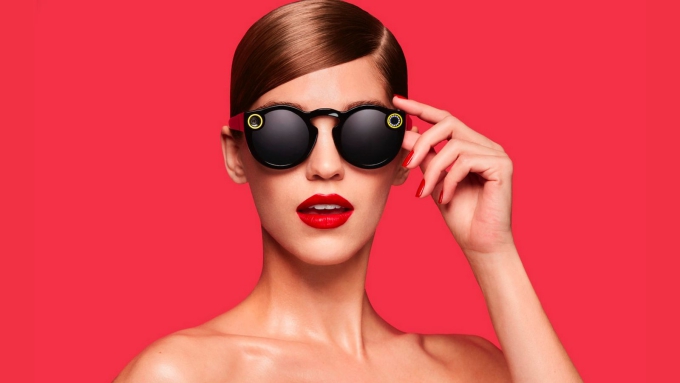 One of the biggest surprises of the year was the revelation that Snapchat, now Snap Inc., was getting into hardware. The company's first endeavor are the Spectacles, which are essentially sunglasses with an embedded camera. They allow users to easily capture moments in their lives and then wirelessly save them to the app's Memories feature. Like the social media platform they come from, the appeal of Spectacles is somewhat of a mystery but there is an undeniable charm they exude. From their design, to the cute robots you buy them from, to the limited availability, Spectacles are an intriguing device and a lot of fun.
---
5. Samsung Gear S3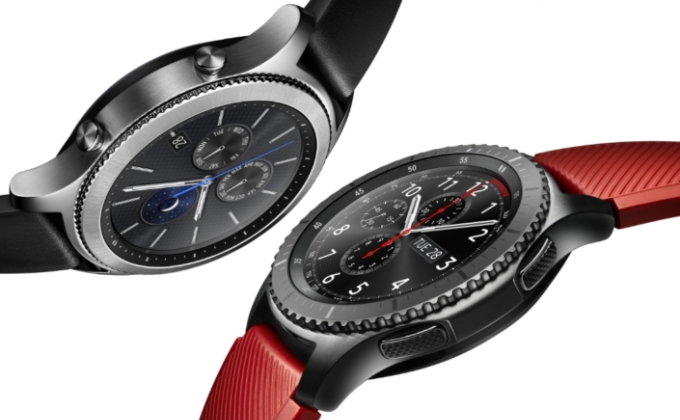 The Gear S2 offered one of the most interesting designs in the young era of the smartwatch thanks to its twistable bezel. The follow-up retains that unique feature while throwing everything but the kitchen sink in for good measure. To some, more features is a brilliant thing. For others, it comes at the cost of the S2's sleek and alluring design. The S3 is chunkier and more cumbersome, and while it does offer a gorgeous display, built-in GPS and impressive battery life, it comes off as a device stuck trying to be two things at once: a full featured smartwatch, and a knockout fitness tracker. In the end, it doesn't quite master either but does offer one of the more intriguing smartwatch experiences of the year and remains the best option on the market for those in the Galaxy ecosystem.
---
4. Fitbit Alta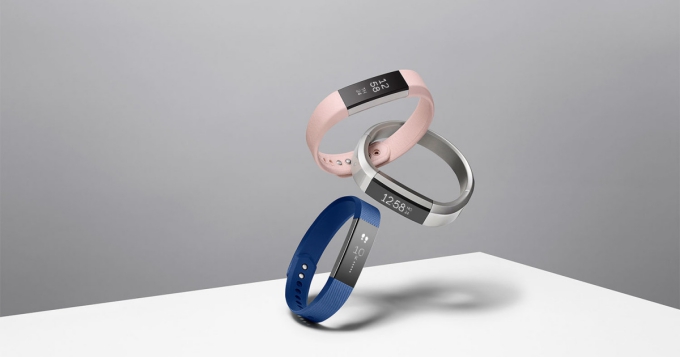 Once again in 2016, Fitbit released a slew of new products, from the demure Flex 2 to the chunky Blaze. The Alta is the best the company has ever come to finding a happy medium between sophisticated style and useful technology. It has all the features you'd want from an everyday tracker, including a tap display, but can be dressed up to wear with a business suit. It doesn't offer qualities more intensive exercisers may look for, like heart rate monitoring, but for the person who wants to emphasize their health in the new year and doesn't want to sacrifice style, the Alta is a great compromise.
---
3. HTC Vive & Oculus Rift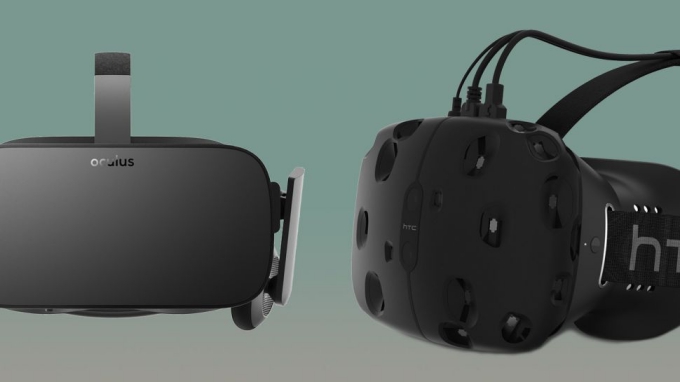 These were the most anticipated VR headsets of the year, bar none. The first full-fledged virtual reality machines meant to go beyond the limits of your smartphone. The first "true" VR experiences. We've paired them together because, while they offer different features, they equal each other in terms of ability and limitation. Both the Vive and Rift are powerful devices with similar hardware specifications, each approaching virtual reality in slightly different ways and they both come at a serious cost, especially if you don't already have a high performance gaming PC in your home. The biggest issue, though, and the number one reason why they aren't higher on the list is that nothing in the months since they have been on the market has come along to crystallize why we need VR and what it will be most useful for. It's still in its infancy, and so are these machines. The potential is vast, but the value and utility is not. Yet.
---
2. Google Daydream View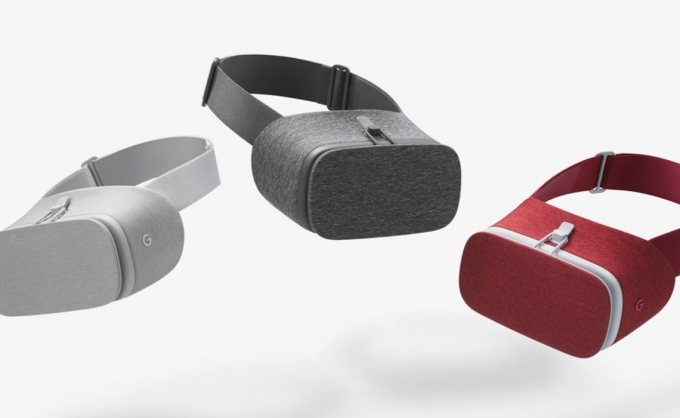 In order for VR to succeed, in order to devices like the Vive and Rift to take off, the platform needs to move to the mainstream. The best chance for it to do so remains through mobile VR. It's the most accessible way for people to access virtual reality, utilizing a device they already have and adding an affordable peripheral to complete the package. While the Daydream View still exists mostly, like much of the hardware Google released this fall, in a bubble of potential, meaning that what it is right now is (hopefully) a far cry from what it will become, it is the best mobile VR headset to date. Though only compatible with the Pixel at launch, it will be open to a much wider range of Android phones in the future, unlike Gear VR. It has a soft, fabric construction that makes it incredibly comfortable to wear for hours on end, plus a nifty versatile controller to help round out the experience. The best part is that it retails for $79, making it the most affordable entryway into virtual reality. It's still waiting on killer apps and needs to support more phones sooner rather than later, but there is no denying the foundation Google has built is solid.
---
1. Apple Watch Series 2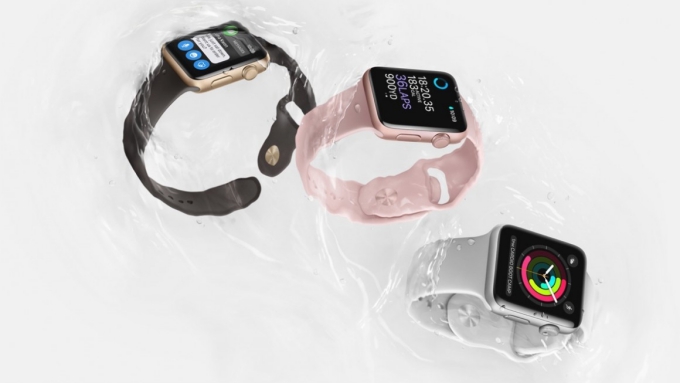 Series 2 may not be the Apple Watch update we all hoped for, but it is what the Apple Watch should have been in the first place. Though Apple would never term it in this way, Series 2 is a reboot. The new version is faster, has built-in GPS, a bigger battery and is water resistant up to 50 meters. Apple doubled down on fitness with the aforementioned new features, making it suddenly one hell of a fitness device when it released this fall, a fact that has to make the likes of Fitbit nervous. On top of its fantastic fitness features, the Apple Watch remains the best smart device for iPhone users with the kind of integration the Apple ecosystem excels at, or at least used to before the company's "courageous" end to 2016. If you've been on the fence about an Apple Watch, Series 2 should help you fall to one side. It's the best option for those on iOS, far more recommendable than what Cupertino offered initially and the best wearable of the year.