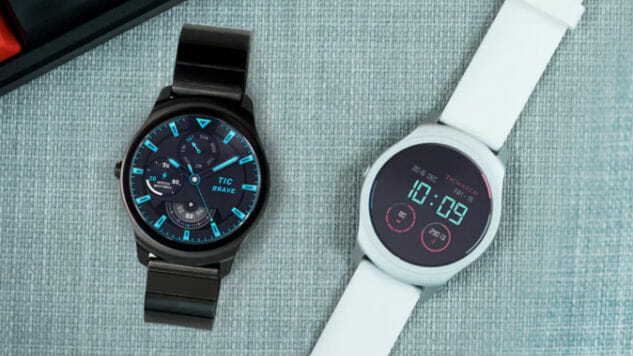 When it comes to smartwatches, the Apple Watch, Samsung's Gear S line, and Google's Android Wear devices like the Moto 360 get most of the attention here in the States. But outside of the country, new smartwatch manufacturers are popping up, looking to break into the market. China, for instance, is releasing their take on a smartwatch here in the US. The Mobvoi Ticwatch 2 (the first was never available here) is fresh off a successful Kickstarter campaign to give the device an international presence.
As it turns out, it's a pretty nice watch too, with plenty of features and a fine aesthetic quality. The Ticwatch 2's interface bears a strong resemblance to Android Wear in both looks and functionality. For $199 (or $250 for the more stylish leather band versions), it's also cheaper than a lot of the competition—especially other round watches. That lower price point is a big part of the watch's appeal though. It's an extremely accessible smartwatch—compatible with both Android and iOS, and significantly less of an investment than the Apple Watch and high-end Android watches.
The Ticwatch is also noticeably smaller than the Moto 360 and Gear S2, though not by much, and is about the same size as Fossil's Q Wander. This makes the watch a bit more attractive for those with smaller wrists or people who simply don't want a huge watch that grabs overt attention.
The 1.4-inch OLED display is excellent, with bright colors and an easy to read display. As with all LED watches, it can be a hassle to read in bright sunlight and it would have been nice if the watch could automatically adjust screen brightness as light levels change. One side of the Ticwatch's body is actually touch sensitive for scrolling the screen, which is an interesting counter to the Apple Watch's digital crown or the spinning interface of the Gear S2. Overall though, I found it often more useful to just directly touch the screen.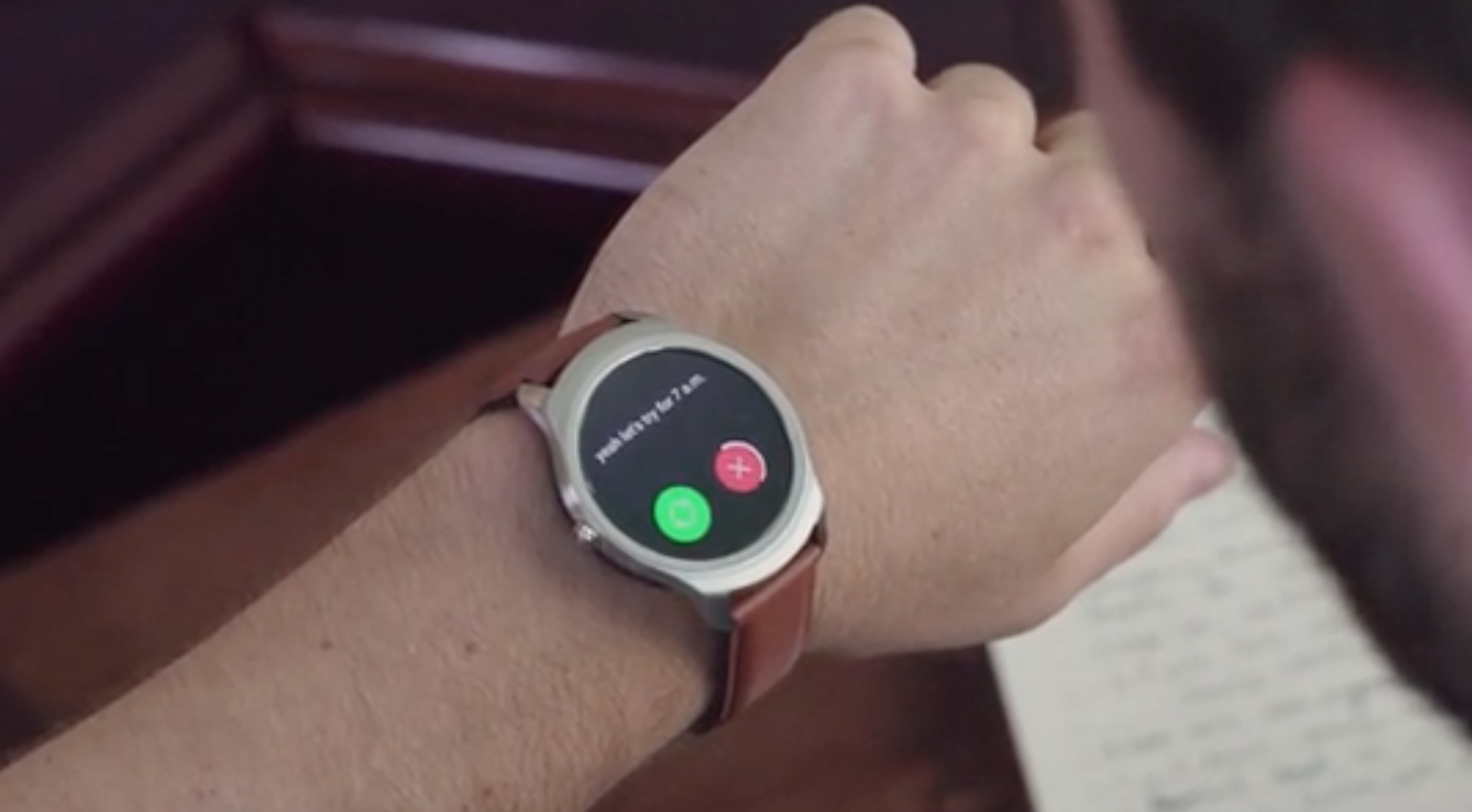 Unlike the lower cost (and now defunct) Pebble watches, the Ticwatch's functionality is largely in line with Android Wear despite a custom operating system. The OS feels like a cross between Android's and Samsung's Gear S2/S3 Tizen OS, but bears a much closer connection to Android. Initially, Mobvoi had said the Ticwatch 2 would be compatible with Android Wear apps and watch faces, but backpedaled. So, users are confined to the Mobvoi app store, which thus far has considerably less selection.
Oddly, I discovered that my Android Wear devices (like the Moto 360 2) could use watch faces I downloaded for the Tic, but not vice versa. Time will tell how much support the Ticwatch environment gets from the development community, but for now, the watch includes a variety of useful tools. It has a built-in calculator, stopwatch, timer, alarm, and tracks weather and your calendar events. The Ticwatch can dial the phone for you as well and makes use of Google's voice recognition for its 'OK Tico' voice search and command function.
Notifications aren't as glitzy as they are on Android Wear. A messenger alert, for instance, won't show the pic of the person behind it, but you can respond to most messages with your voice. Bizarrely, the watch quickly autosends these voice replies, offering only a few seconds to cancel. Given the unreliability of all voice recognition systems, it can be hit and miss if the watch understands you and frustrating if you're too preoccupied by, say, driving to have to suddenly hit the watch face so the message isn't sent as is.
Adding to this problem is the overall touch interface feels oddly unresponsive at times. I had to occasionally really tap it or press to make sure my touch registered. Navigating the interface is exceedingly similar to Android's. Swiping up shows you a list of recent notifications. Swipe right (or, if you have the option enabled, saying "OK Tico") brings up the voice command face. Left takes you to the menu options and swiping down lets you quickly toggle things like vibration and noise. However, once there, you can swipe right or left for music controls, weather, and activity monitoring.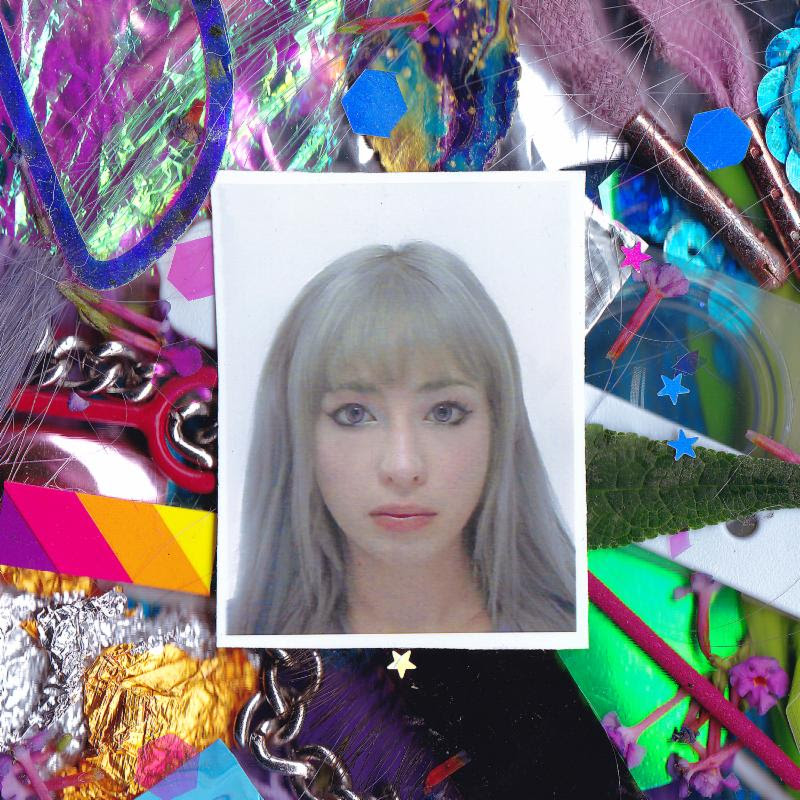 The Ticwatch 2 has plenty of focus on activity monitoring, complete with a built-in heart rate monitor. It will sync with both iOS and Android fitness apps, so it's easy to integrate into your daytime routine. The watch allows you to store music on it (though the interface for this is sketchy) and pair Bluetooth headphones, so you can leave the phone at home when going for a run.
It should be noted that there can be some missing functionality when using the watch with iOS—third party apps and watchfaces. Given how few of these there are in general, it doesn't seem like a big deal yet. More importantly, you can't yet respond to text messages with your voice, which is a bigger issue.
Battery life is, at best, almost a full day—20 to 24 hours to be precise. If you like to keep the watch face on at all times (a black and white version of the watch face with no animation beyond the hour and minute hand stays on the screen when not in use), expect 18-20. This kind of middling battery life is common in most high end smart watches (outside of Pebble), but it's still a disappointing thing to experience.
The Ticwatch 2 is an interesting addition to the smartwatch market. The noticeably smaller size and price give it a lot of appeal. While it's not as gimmick-laden as the Apple and Android Wear watches, it still does a lot and works reliably. It's an especially appealing choice for Apple users in search of a lower cost, yet stylish alternative to the Apple Watch. The watch's app store, however, is light on content and there are a few other minor issues that prevent a wholehearted recommendation.
In a year that didn't include a whole lot of Android smartwatches, the Ticwatch 2 is an affordable alternative that we can recommend.