Apps are gamechangers. In fact, it's a bit hard to imagine what the smartphone was before the app stores were opened up to third party developers. Not only are they the best reason to own a smartphone, they are also a place of unbridled ingenuity and creativity in the tech industry. But the best part is that apps keep changing, not only in how they look, but also how they function. Fortunately, that's something we don't expect to change anytime soon.
We've used and reviewed hundreds of apps throughout the course of the year here at Paste, but here are the fifteen new apps that are shaking things up in the mobile technology space:
15. Union (iOS)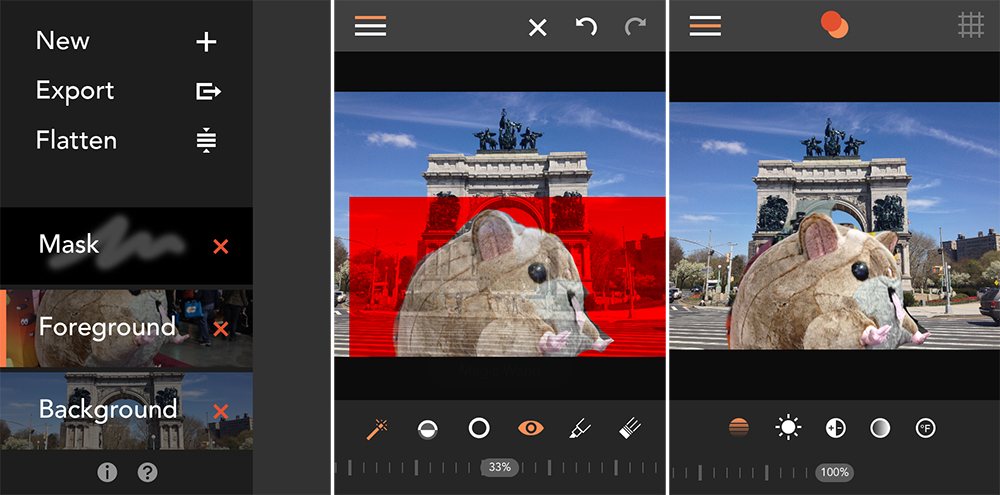 Union is a fairly robust image blending tool that's simple to use and lightening quick despite the complexity of merging images. That said, smashing together two images or more isn't something the typical iPhone shooter is going to do. However, if you're in the market for such an app to create artistically blended compositions and interesting double exposures, the Union app is incredibly robust. With a little patience and a steady hand the app can turn out some really great works.—Kevin Lee
Union is an iOS app that can be downloaded for $0.99 in the iTunes App Store.
14. Beats Music (iOS, Android)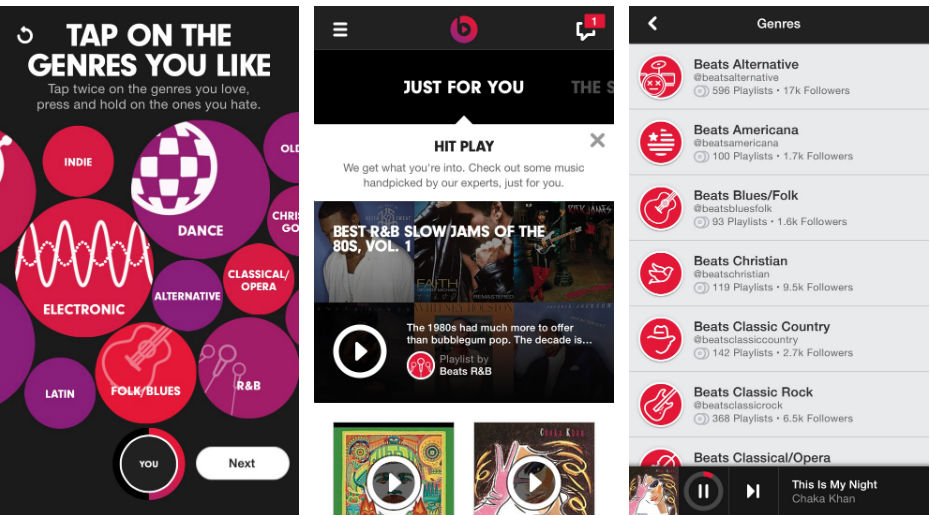 Where Beats really shines is longevity. Due to the nature of the Beats name, Jimmy Iovine and Dr. Dre's star power, you can expect the brand to be around for a long, long while—especially with Apple's recent purchase. This ensures that you're buying into an ecosystem that will last, and not potentially fold like a number of other services. Having said that, those services generally outperform Beats Music right now, but be sure to keep an eye on it as it adds more and more functionality.—Chris Carter
Beats Music is an Android/iOS app that can be downloaded for free in the iTunes App Store and the Google Play Store.
13. SKRWT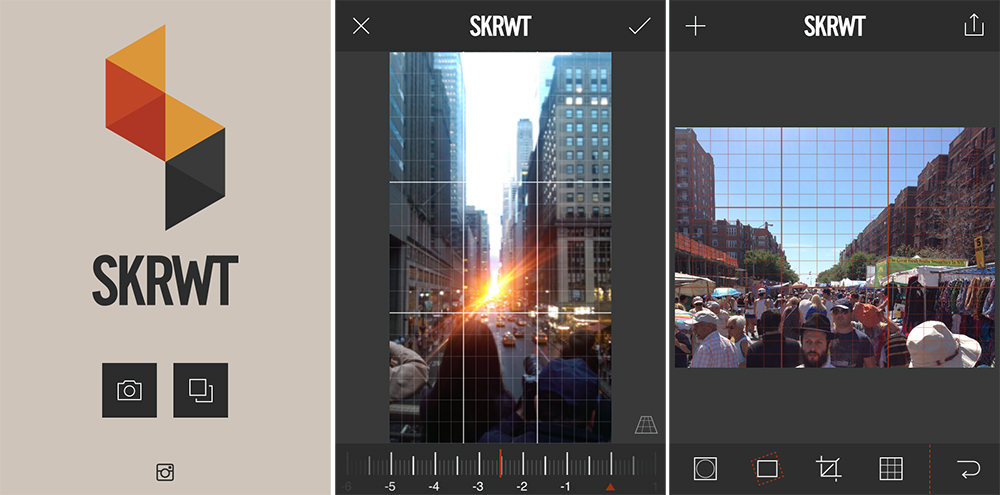 SKRWT is a very specific tool and one of the only available apps that can correct lens distortion and shift perspective. It's an amazing app that finally corrects a problem that's been plaguing smartphone photography since pretty much forever. With a simple interface anyone can pick up, we'd recommend the app for both casual smartphone shooters and serious photographers alike.—Kevin Lee
SKRWT is an iOS app that can be downloaded for $1.99 in the iTunes App Store.
12. Studio Design 2.0 (iOS, Android)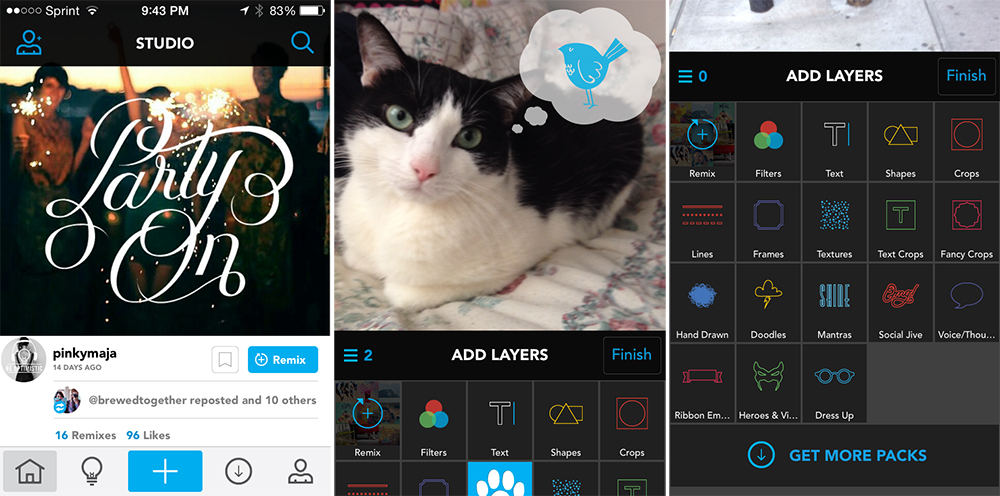 The original Studio Design app already set out to do change the way we look at design in the same way Instagram revitalized photography. Now the new version builds on the old formula bringing an easier to use interface with new remix filter that lets you pick a design first and then frame your photos to fit. What's more, the app has a lively community that's filled with inspiring designs and even more amazing layered overlays than the app originally came with. It's a really neat app to pick up and try and it's an absolute no-brainer for the price of completely free.—Kevin Lee
Studio Design is an Android/iOS app that can be downloaded for free in the iTunes App Store and the Google Play Store.
11. Feedworthy (iOS)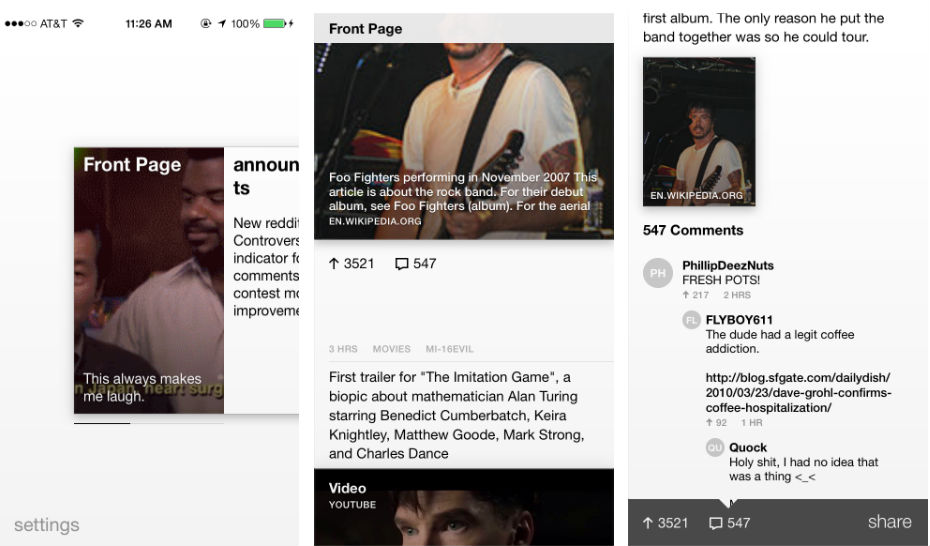 Overall, Feedworthy hasn't gotten everything right with a mobile Reddit experience at launch. There are some key features missing, some odd choices in functionality, and a general lack of customization. However, it is without a doubt the most beautiful and intuitive way of browsing Reddit yet. Other clients will give you the full Reddit functionality, but no other app makes reading and browsing the random crap you find more enjoyable. With a few big updates, Feedworthy might someday be the definitive Reddit mobile experience.—Luke Larsen
Feedworthy is an iOS app that can be downloaded for free in the iTunes App Store.
10. Adobe Lightroom Mobile (iOS)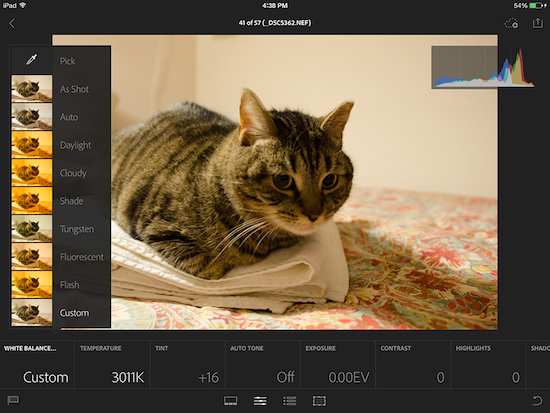 Lightroom Mobile is a noble first try. The app has a simple and intuitive interface—plus, its use of Smart Previews finally allows photographers to seamlessly edit and view their RAW images on a tablet. If you're already enrolled as a Creative Cloud subscriber and own an iPad, downloading the app and using it is a no brainer. However for everyone else, the $10 per month might be a steep entrance fee. As for the app itself, Lightroom Mobile is an extremely polished app that helps extend Lightroom's versatility beyond the desktop and adds a powerful photo-editing app for mobile devices.—Kevin Lee
Adobe Lightroom Mobile is an iOS app that can be downloaded for free in the iTunes App Store.
9. Microsoft Word (iOS)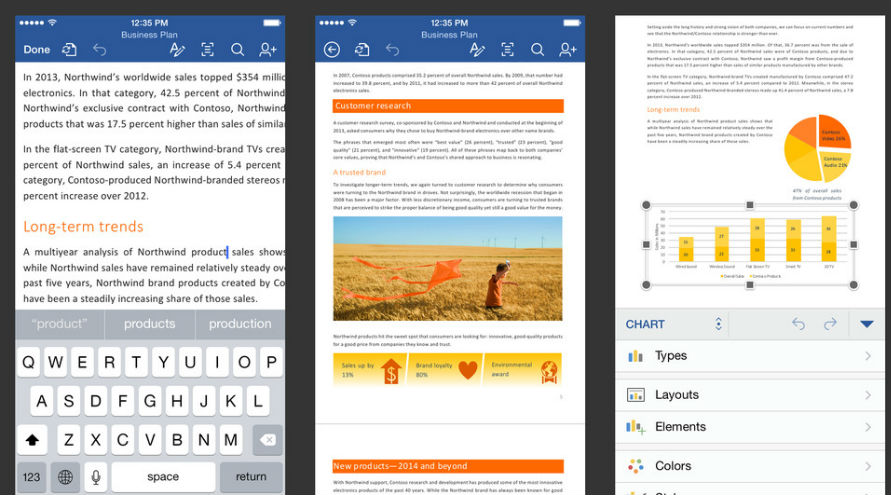 We never thought we'd see the day that Microsoft Word was available on iPhone, but today we've got it—and it's even free. Word is fantastic on the iPad and using it with a keyboard is almost like a dream come true. Though I still find myself using Google Docs more on a day-to-day basis, Word has the versatility and depth to handle pretty much anything you throw at it, making it one of the very best mobile word processing apps available.—Luke Larsen
Microsoft Word is an iOS app that can be downloaded for free in the iTunes App Store.
8. Acompli Email (iOS)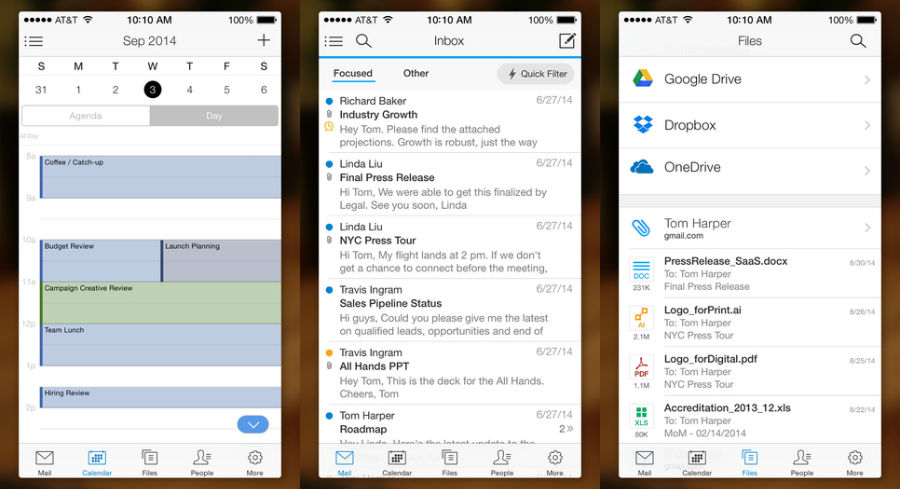 There plenty of novel ideas going around regarding email clients, whether its the snooze buttons in Mailbox or the reminder system in Google Inbox. However, no app is built for power email users quite like the new app Acompli. It doesn't have the flash of some other apps, but it has a clean interface that gives you access to things you never thought an email client would, such as contacts and recent attachments. If you've ever needed a work-ready email client, Acompli is the best out there.—Luke Larsen
Acompli Email is an iOS app that can be downloaded for free in the iTunes App Store.
7. Yahoo News Digest (iOS, Android)
Yahoo's app reinvention has been slow, but incredibly worthwhile. Last year's fantastic weather app surprised just about everyone, but its new app Yahoo News Digest confirms how seriously the company is taking its mobile app presence. But this news app isn't like the others you've got on your phone—it gives you just what you need to know and no more. Yahoo doesn't care who you are or where you're from—it confidently delivers you the news regardless. In a world that focuses more on customization and information overload than anything else, Yahoo's lean, confident, editorial voice is perhaps one of the best things the company has ever produced.—Luke Larsen
Google Inbox is an Android/iOS app that can be downloaded for free in the iTunes App Store and the Google Play Store.
6. Google Inbox (iOS, Android)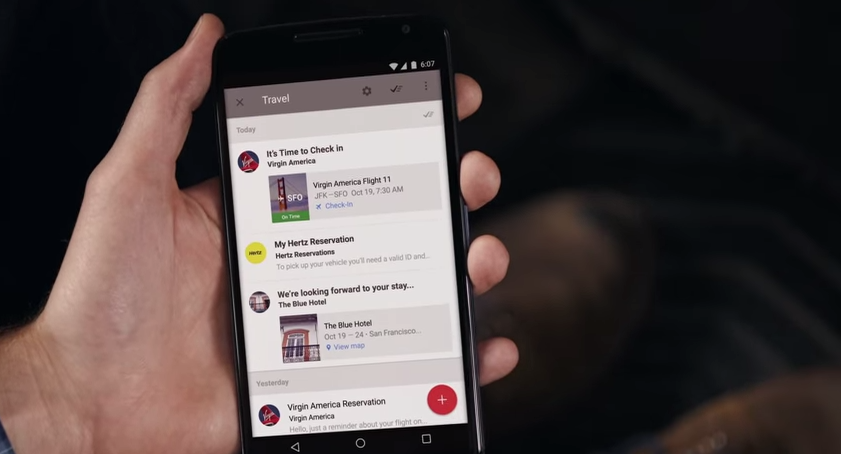 After using the app for a while now, I can confidently say I am a huge fan of it. I even downloaded the app on my iPad mini (even though it's scaled up from the iPhone version) so I am able to streamline everything. In many ways, Inbox has taken the best things from Gmail, Mailbox, and Google Now and somehow made a mail client that doesn't at all feel like one.—Jamie Pham
Google Inbox is an Android/iOS app that can be downloaded for free in the iTunes App Store and the Google Play Store.
5. Overcast (iOS)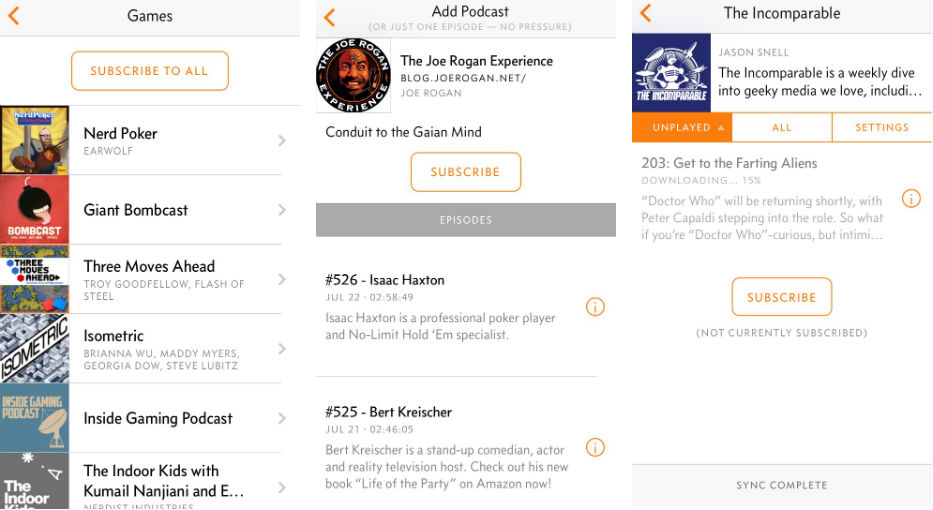 It's hard to say whether or not 2014 will be remembered as the year of the podcast, but with shows like Serial, it feels like the start of something new. Fortunately, we also have some new tools for navigating the podcast landscape, namely the new app Overcast. Overcast is a great way to consolidate your podcasts in one easy to read place that offers more functionality than your average interface. While it's far from the ultimately solution for podcast junkies that listen to shows all day long, it'll suit pretty much everyone else out there, and then some.—Chris Carter
Overcast is an iOS app that can be downloaded for free in the iTunes App Store.
4. Hyperlapse (iOS)
Earlier this fall, Instagram unveiled its latest venture into the world of photo editing, an app called Hyperlapse. The concept behind Hyperlapse is far from new— it's just time lapse video, after all. However, Hyperlapse has features that better the process and make it accessible to all. There's just no other time lapse app that gives you the breadth of customization and plain fun that Hyperlapse does.—Luke Larsen
Hyperlapse is an iOS app that can be downloaded for free in the iTunes App Store.
3. Peek Calendar (iOS)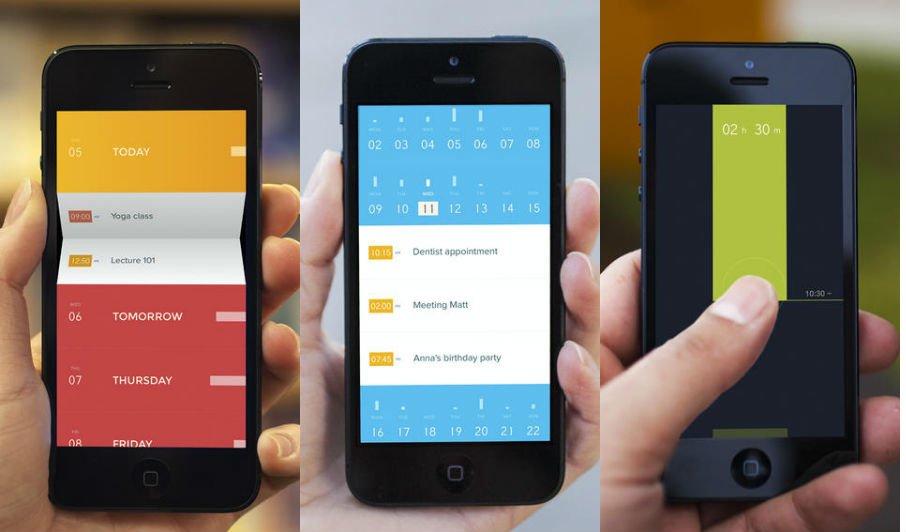 When the simple task management app Clear was first introduced to the world just a couple of years ago, it changed people's ideas of what an app could do intuitively and how stylish it could be while doing it. While there have been plenty of copycats over the years, the new app Peek Calendar uses the design ideas behind Clear and takes them to the next level. Peek is a full functioning calendar app whose designers have thoughts deeply about each interaction the user has with the calendar. It's helpful, intuitive, and—most notably—gorgeous to look at.—Luke Larsen
Peek Calendar is an iOS app that can be downloaded for $2.99 in the iTunes App Store.
2. Fenix (Android)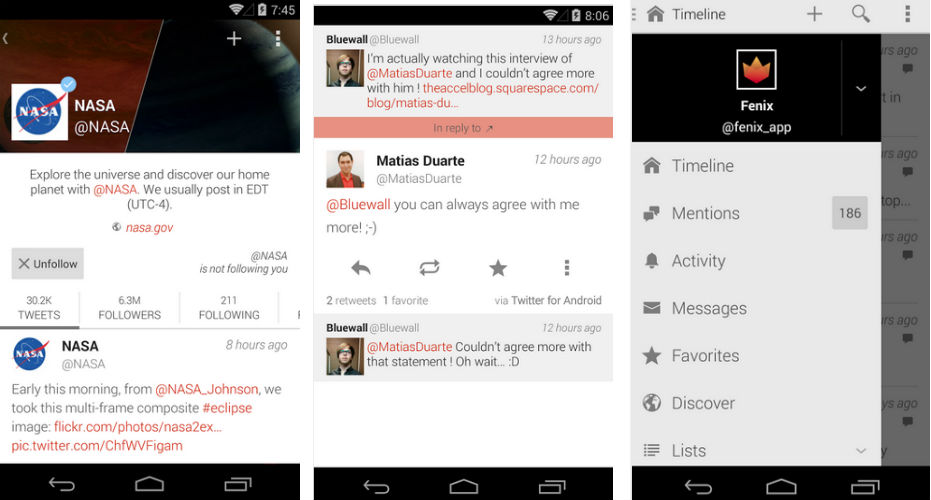 The Twitter experience on Android has been notably bad for awhile now and there have been few third party clients that have been able to remedy the situation. Then Fenix came along this year, an app that finally makes using Twitter on Android enjoyable again. The app has a beautiful Android Lollipop-influenced design that is clean and gives you quick access to all the information you want. It might cost you $2.49 to use, but it's full of features, smart gestures, and completely without ads. Just go ahead and uninstall that official Twitter app now.—Luke Larsen
Fenix is an Android app that can be downloaded for $2.49 in the Google Play Store.
1. Countable (iOS, Android)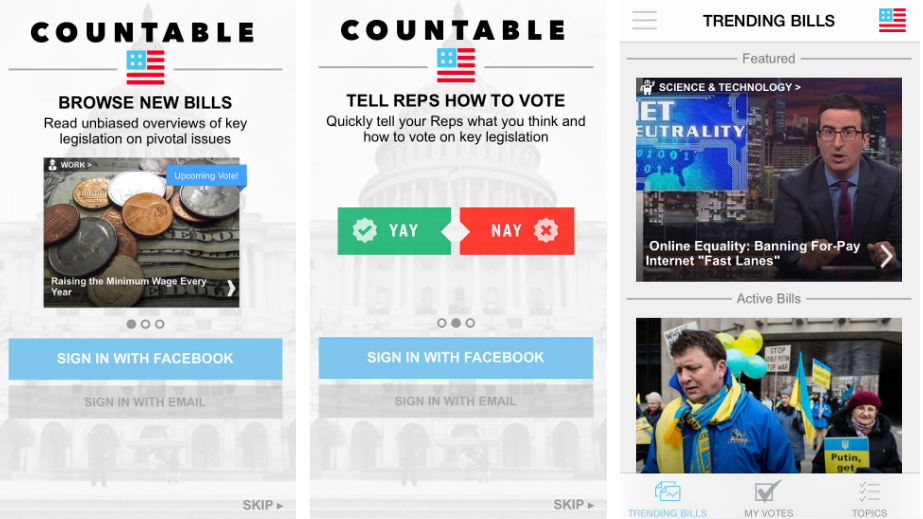 Countable might not have the flashiest design or have raised the most money, but in terms of an app that has made the biggest impact on my life, it's easily earned the number one spot for me. No other app this year has kept me more connected to the real events, bills, and votes that shape the political landscape of our country.
One of the smartest thing about Countable is that it lets you get just as involved as you want to be. Want to just peruse what bills are being discussed and voted on in Congress right now? Easy. Want to challenge yourself to see where you'd vote on each of those bills? How about comparing those votes with those of your own senators and representatives and then sending them a quick email to let them know what you think? The more you invest in how the app works, the more satisfaction you'll get out of it.
Keeping our representatives accounted for is our job as the citizens of this country—and this app will help you do that in a way you never thought possible. Countable isn't just another app about politics, it's a new way of doing politics at the local level. All we can do now is hope that is catches on with a new generation of people and empowers them to be proactive in the political life of their nation.—Luke Larsen
Countable is an Android/iOS app that can be downloaded for free in the iTunes App Store and the Google Play Store.