With the release of the Apple Watch and countless other smartwatches, we can safely assume that smartwatches are here—and they're here to stay. They haven't made themselves essential—and perhaps never will be. But that doesn't mean they aren't great products and increasingly useful devices to have on your wrist.
Add into that the plethora of other activity trackers, health bands, and virtual reality headsets and you've got a wearables market that has pretty something for everyone. So here they are—the 10 best smartwatches and wearables of 2015:
10. Vector Luna Watch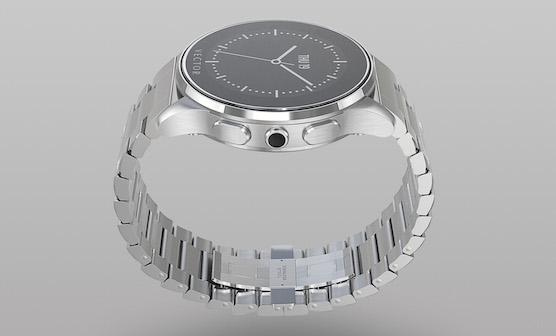 Unlike every other smartwatch on this list, the Vector Watch is made by a watch manufacturer, not a tech company. That alone gives this device a couple of advantages over the others—most notably, the real wristwatch look and feel. The best part is that the Vector Watch has great battery life, always stays on so you can actually use it as a watch, and has just enough "smart" features to make it useful in day-to-day life.—Luke Larsen
9. Fitbit Charge HR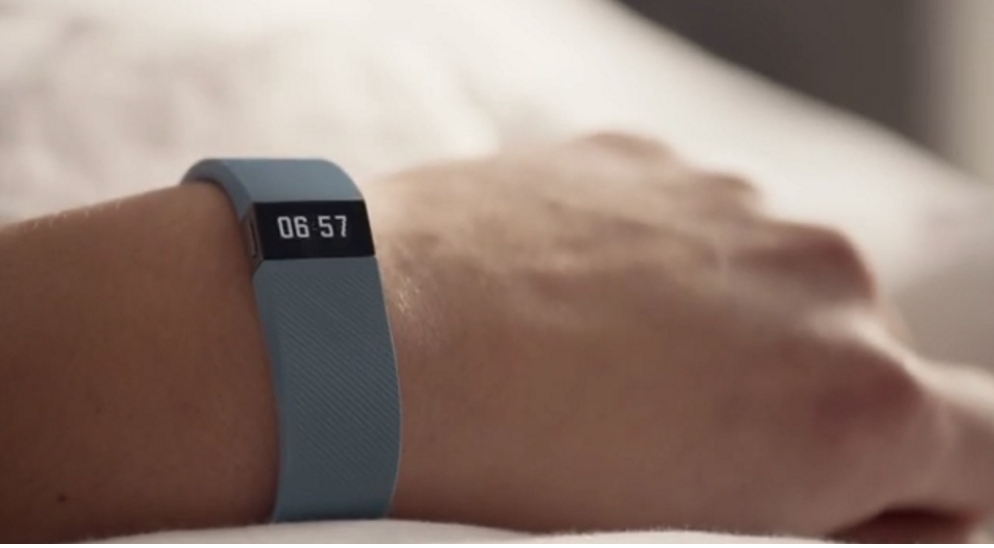 The Charge HR is the newest health band from Fitbit, though we may be getting an update soon. The Charge HR looks identical to the excellent Charge, except that it has a heart rate monitor, which is pretty cool. The cool thing about the Charge and the Charge HR is that it's the same Fitbit we've always known and loved, except with a really helpful little LED display on it that can give you your daily goals and even (shocking!) give you the time.—LL
8. Pebble Time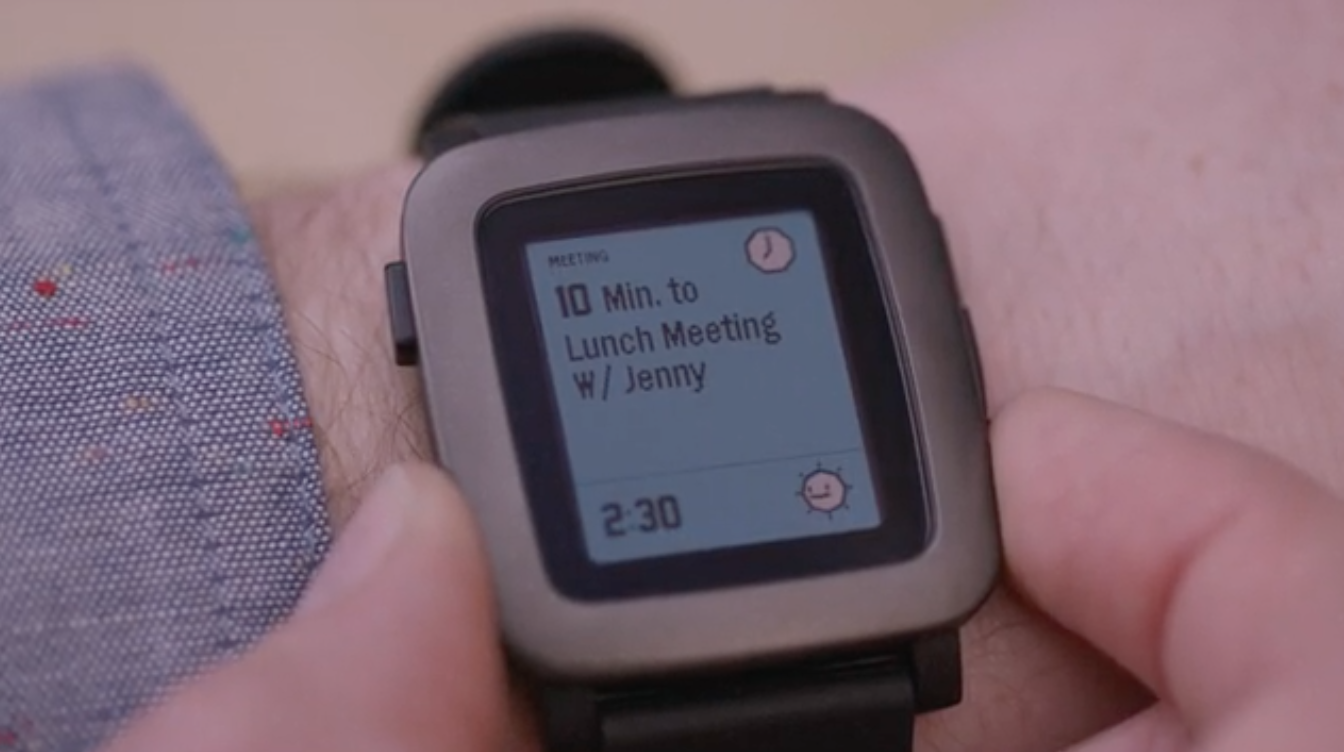 The thing I like most about the Pebble Time is that it know exactly it wants to be and sets to be it in the most practical way possible. Pebble has always prided itself on making smartwatches that have simple functions and incredibly long battery. The new Pebble Time continues that legacy and even updates the display from monochrome to color. Add in the completely redesigned software and you've got a smartwatch that acts as a very significant alternative to the Apple Watch and Android Wear. If you shell out the extra money for the Steel version, even better.—LL
7. Withings Activité Pop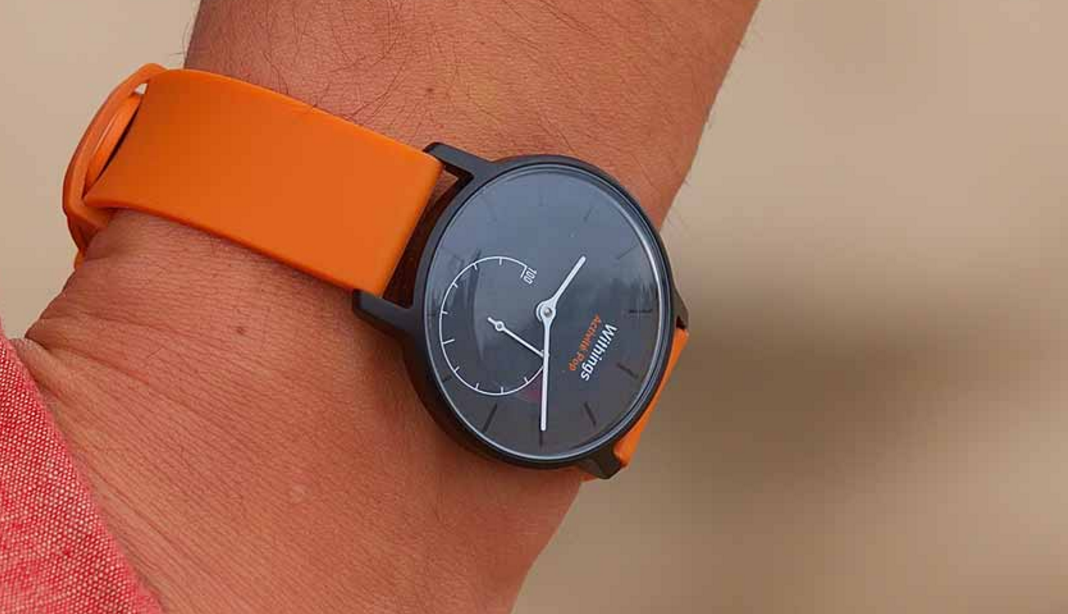 Smartwatches come in all different shapes and sizes these days, as well as with varying amounts of functionality. The Withings Activité Pop is a smartwatch that is just barely a smartwatch—just enough to make this list and just enough to be a really cool little gadget. Aside from being just an attractive little watch with upwards of 8 months of battery life, the Activité Pop has just a single "smart" feature: activity tracking. With just an additional analogue dial, the Activité Pop tracks your daily activity according to the goal you set, which can also be accessed in the corresponding app.—LL
6. Huawei Watch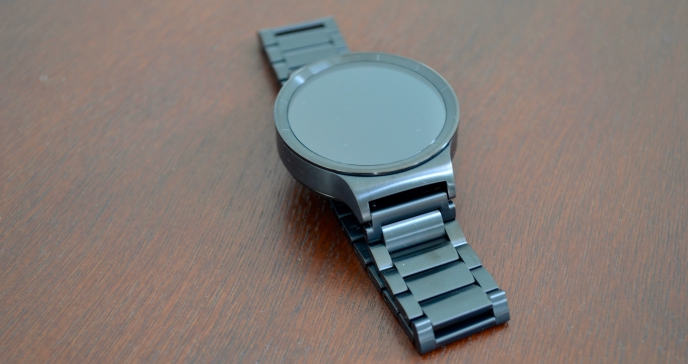 Huawei built a great device, one that is beautiful and luxurious. It's also very expensive, and until the operating system matches the hardware, it's hard to recommend anyone lay down hundreds of dollars for something that will, at best, save them the half-second it would take to pull out their phone. If you are itching for a gadget on your wrist and have the money, you cannot go wrong with the Huawei Watch. If not, a smarter investment would be with a cheaper option like the Moto 360 or, even better, to wait until the software has something legitimate to offer.—Eric Walters
5. Samsung Gear S2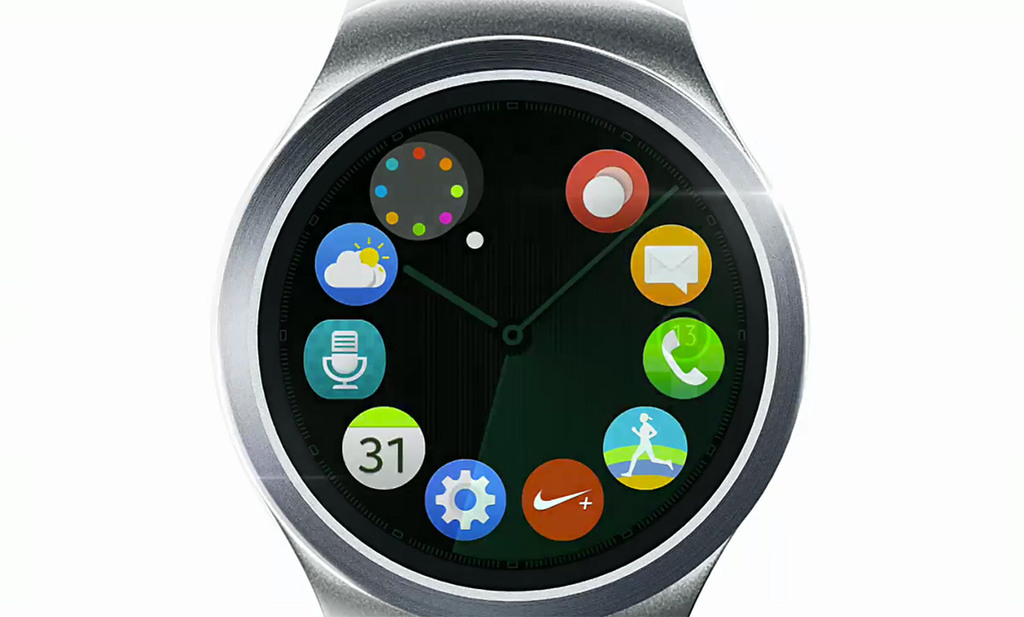 The Gear S2 was one of the biggest smartwatch surprises of 2015, most notably do to its unique bezel control interface. With all the smartwatch failures Samsung has put out there, it was surprising to see that it had come up with such a genuinely great way of navigating UI elements on a smartwatch. It works similar to the Apple Watch's Digital Crown, except that it goes around the whole of the watchface, which turns out to be a really natural way of interacting with the watch. The Gear S2 runs its own proprietary Samsung software, not Android Wear, though it acts as a pretty good alternative to it and really shows what the company can do in the space given enough time to experiment.—LL
4. Pebble Time Round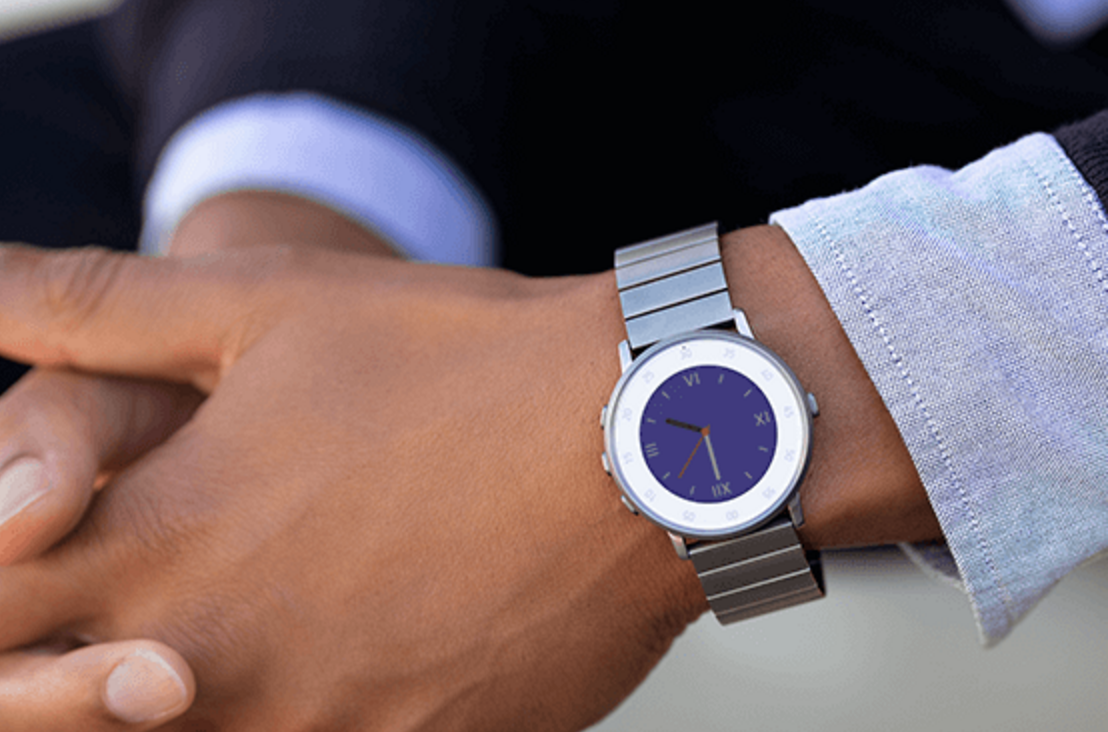 We knew about the Pebble Time, but the newer Pebble Time Round was a complete surprise when it was announced. It's the first smartwatch the company has released without using Kickstarter—and it just might be the best one it's ever made. The round shape is an obvious plus, but the Pebble Time Round is also the thinnest smartwatch we've ever seen. Add in the new revamped software and two-day battery life and you've got a very complete smartwatch package that will make you forget that Android and Apple even exist.—LL
3. Apple Watch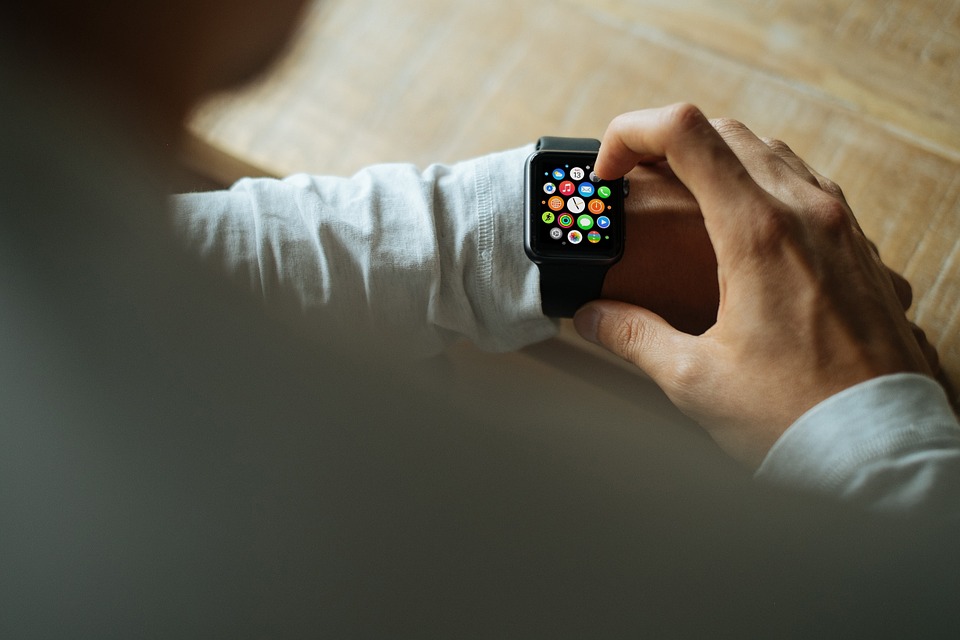 The iPhone wasn't the first smartphone and the iPad wasn't the first tablet—Apple's never been about being first. But it's also safe to say that a competitor like Android wasn't around when those products first hit the market. Winning the smartwatch wars won't be nearly as easy, and though neither watchOS or Android Wear are as developed as they need to be, the ambitious nature of the Apple Watch is certainly promising. Despite not being round, it's still an incredibly well-built and attractive watch, but we'll to wait for the App Store to really take off before it becomes a must have.—LL
2. Samsung Gear VR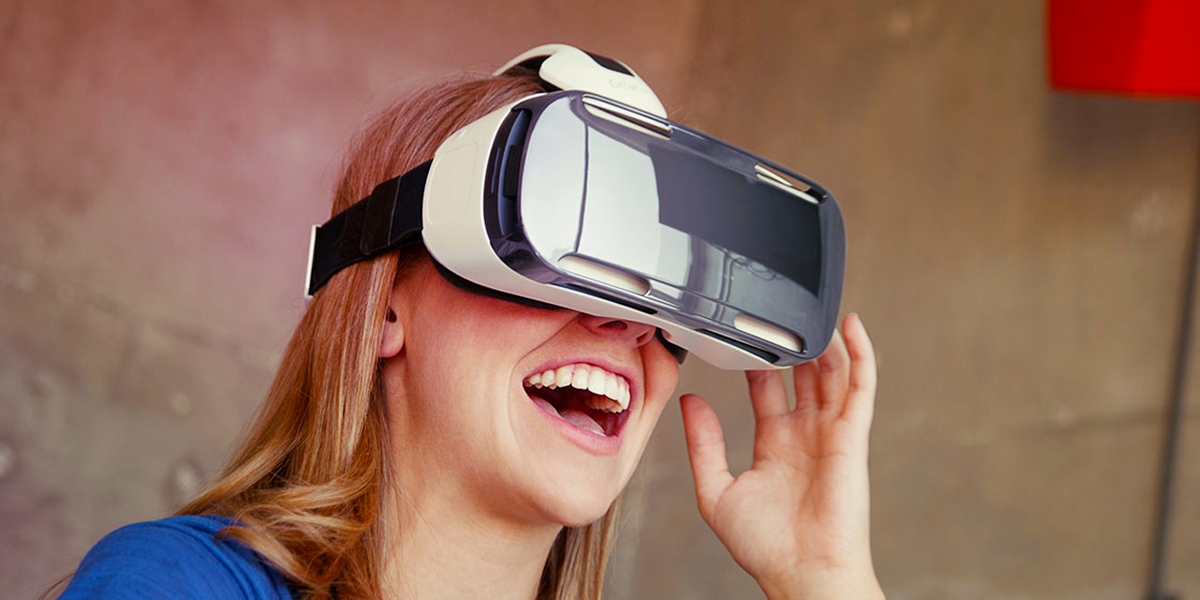 The Gear VR is the first high-quality VR headset to hit the market—a long-anticipated moment for those of us who have been following the virtual reality hype buildup. Working in conjunction with Oculus, Samsung has made an extremely immersive headset that uses your Samsung smartphone as a display. It doesn't have head-tracking, but for an entry-level headset that will actually gets virtual reality technology in the hands of consumers, it's good enough to make a serious impression on anyone that uses it. The only real problem is that it's for Samsung phones only.—LL
1. Moto 360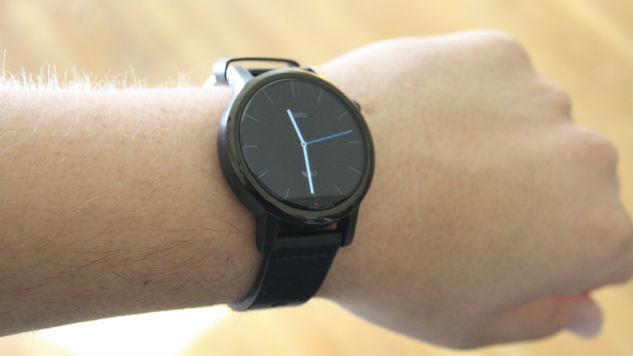 Despite everything the original Moto 360 got right, it had it also had its fair share of problems—and not just quibbles either. It had terrible battery life, disappointing performance, and pretty limited functionality.
The Moto 360 might not attempt to do as much as the similar offerings from Apple or Samsung, but it does just as many things well. Motorola has nailed the look and feel of the kind of smartwatch I want to have on my wrist, largely thanks to the amount of customization the company is giving its customers. Because of that, it's my favorite smartwatch to actually have on my wrist so far that I've used.—LL