How to Choose the MacBook, Windows Laptop, or Chromebook That's Right for You
Photo by guteksk7 / Shutterstock
Tech
Features
laptops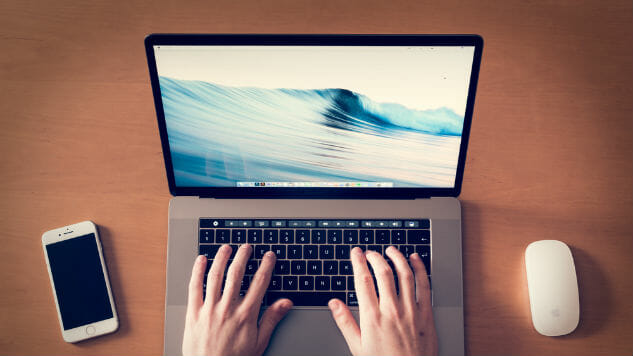 So you're buying a laptop. Maybe you are a photographer and you're looking to replace your professional laptop that you use on a daily basis to edit photos. Maybe you are buying your college student her first laptop. Or maybe you are looking for a cheap computer to use exclusively for things like email and Netflix. Laptops, perhaps more than any other device, have a wide variety of use cases that are demanded of them.
For the buyer, the sheer amount of options can be overwhelming. Fear no more! Before going to Best Buy or scouring the neverending pages of Amazon reviews, take a look at these important factors to consider. By the end, you should have your choices narrowed down quite a bit based on what you're looking for.
Choosing Your Platform
The first things you need to consider is a platform and operating system. As of now, there are three primary options: Mac, Chrome, and PC. The really awesome thing is that in 2017 there are fantastic options for each of these platforms. The laptop form factor has really matured in the past few years and the result is that we've got three very healthy platforms that are all worthy of your consideration.
The biggest factor in this choice will come down first to familiarity. If you've always been an Apple fan—if you've owned MacBooks and iMacs in the past—you'll probably want to look at your options in the MacBook world. The same goes for PCs and Windows 10.
As for Chromebooks, you may not have used one before (unless you are in high school). However, Chromebooks have evolved into a very capable platform with both extensive offline modes, support of the Google Play Store and Android apps, and increasingly premium designs. They are still made for somewhat limited use cases, but when you actually consider what kind of things you do with your laptop, most people would be more than happy with a Chromebook.
The second thing to consider when choosing a platform is "compatibility" with your other devices. Of course, any smartphone or tablet will "work" with any laptop, but if you use both an iPhone and a MacBook, you're going to get some nice continuity between the two, whether that's with Touch ID, iMessage or iTunes. The best experience in using all your devices together will always be using them as the manufacturers intended.
Another big thing to consider with platforms is compatible software. I won't spend too much time going through this because if there is specific software you use, you probably already know what platforms work with it. For example, despite the fact that platforms like Steam have changed this a bit, if you're a big gamer you're probably going to want to look exclusively at a Windows PC. On the other hand, if your work life is attached to programs like Logic Pro or Final Cut Pro, a Mac is going to be your only option.
The last thing to consider is price. There is a lot of price overlap between the three platforms, but there are a couple of scenarios in which your budget will help determine which platform to decide on. Here are a few easy scenarios that should help you narrow things down:
*if you are looking to spend under $500, your (good) options are limited pretty much exclusively to Chromebooks
*If you are looking to spend under $1000, that rules you out of getting a MacBook
With all that considered, it should be only a matter of using the process of elimination to know which laptop platform is right for you. Once you've narrowed down which platform you have chosen, we're going to help you narrow down your choices so that you can make the best purchase.
How To Choose a MacBook
With Apple, you've got three options here for laptops: the MacBook Air ($999), the MacBook ($1299) and the MacBook Pro ($1299).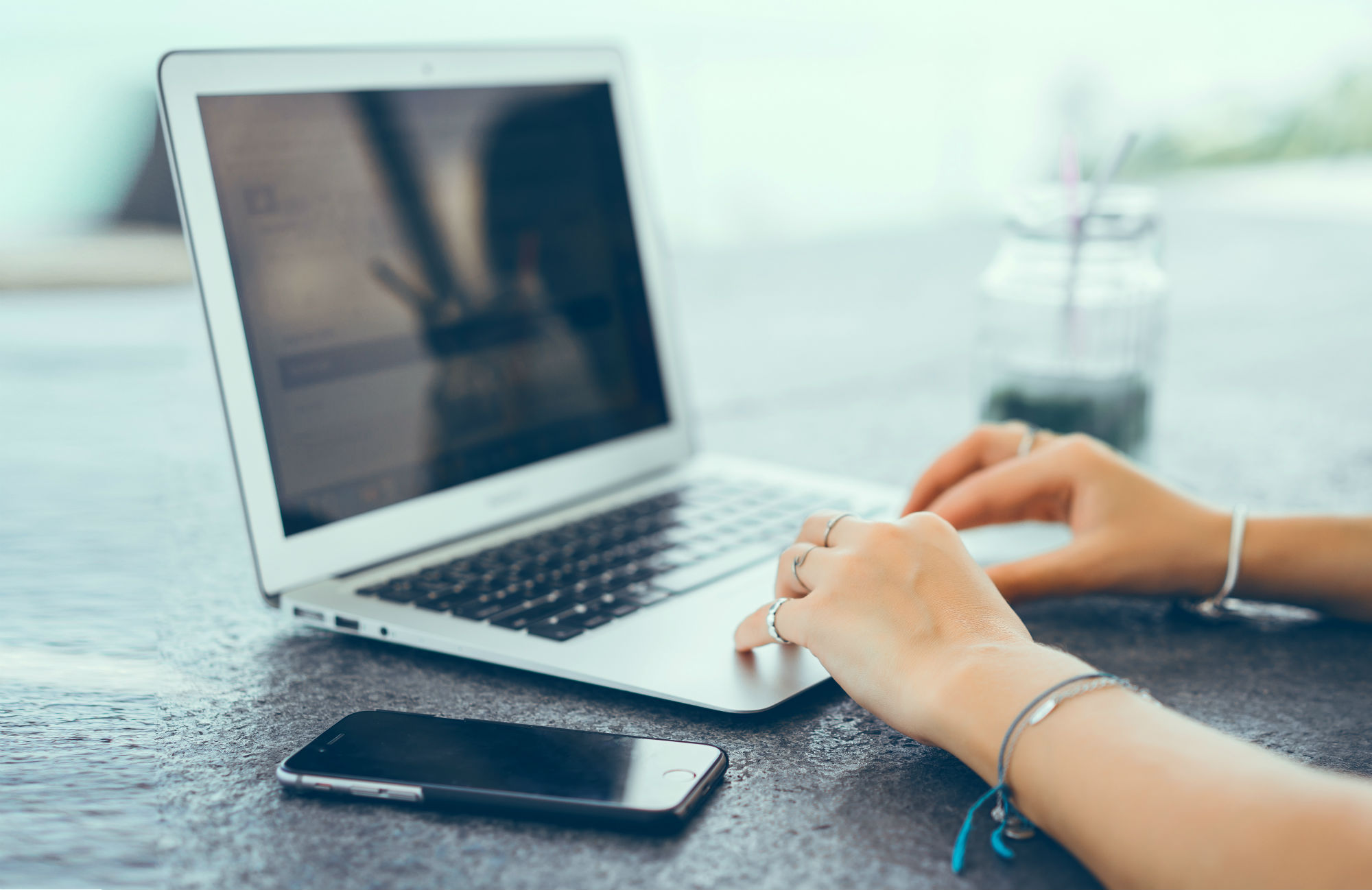 Photo by Shutterstock.
MacBook Air. The design of this machine is getting pretty old—in fact, it dates all the way back to 2010. You'll notice this in the big silver bezels, the tapered wedge design, and the port selection (only one Thunderbolt port). It used to be available in both 11-inch and 13-inch models, but is now exclusively available in the 13-inch model.
It's a laptop that Apple has been wanting to discontinue for some time now, but has kept around simply because of how well it sells. In fact, Apple just updated the processor on the MacBook Air in June of 2017, which makes has revived the machine into something worth buying again. Price point is definitely the primary reason to get this machine. It's not the most beautiful, it's not the most powerful, and it certainly doesn't have all the newest features. However, it's the most affordable way to get a Mac—and it's not half-bad a laptop either.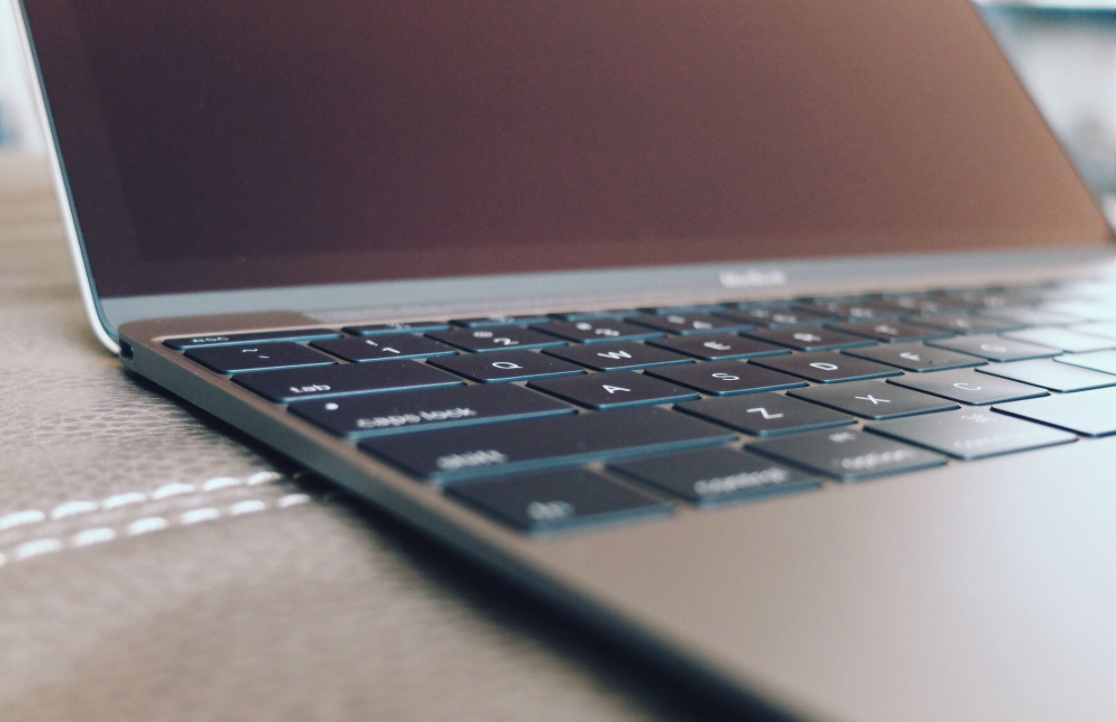 MacBook. The MacBook has been a bit of an odd entry since its release. It was always meant to replace the MacBook Air, but because of its high price, it hasn't successfully done that. Instead, it's become the leader of the pack in terms of cutting-edge design. It was the first MacBook to introduce the smaller bezels, mechanical keyboard, and larger TouchPad.
While it's certainly no Ultrabook (even though it's priced that way), you'll be surprised by how well the Core M3 processor performs. Apple has always been the king of optimizing its machines to get the most out of its technology. The primary reason to grab this is for it's forward-looking design and mobility.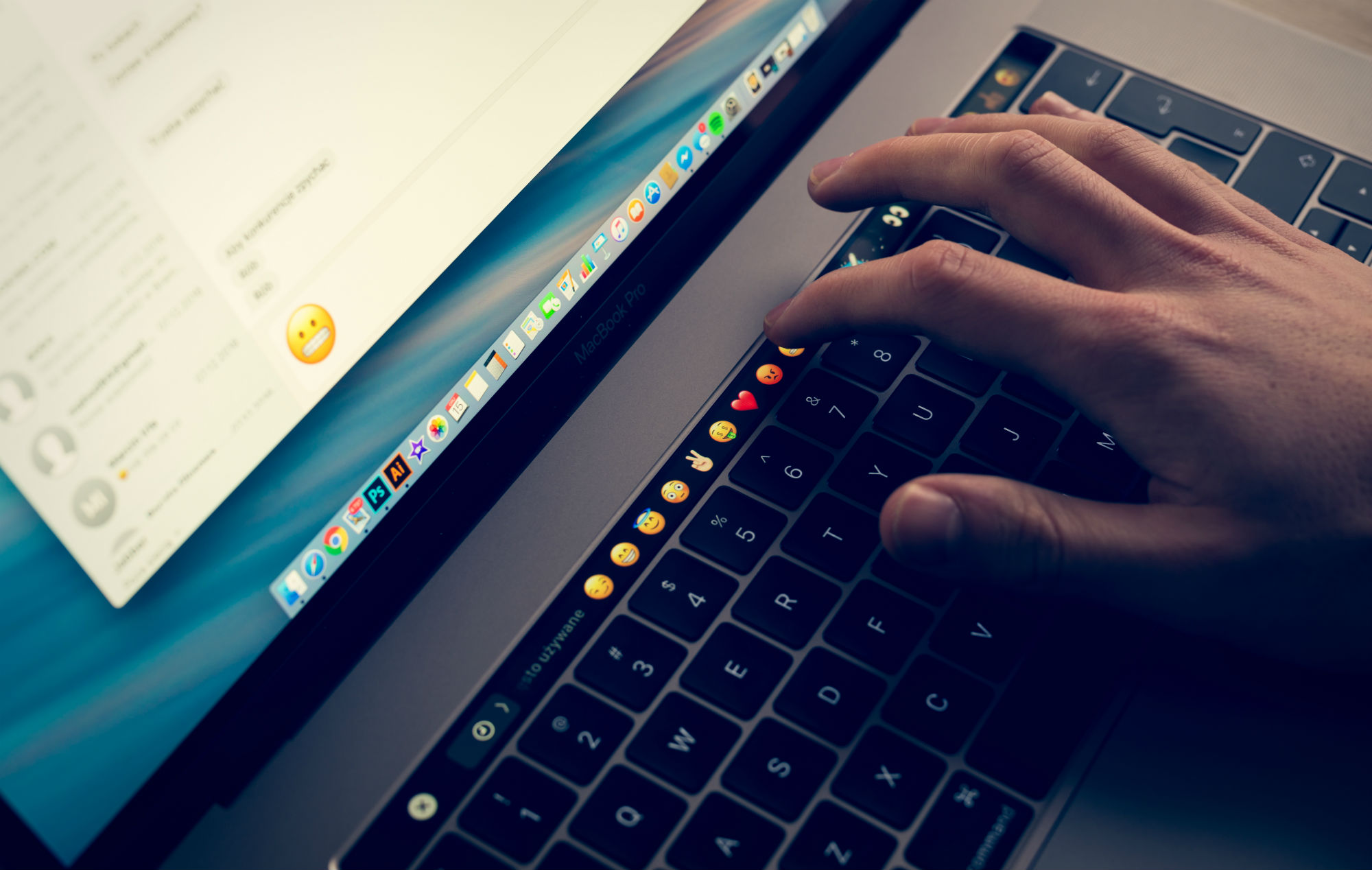 Photo by guteksk7 / Shutterstock
MacBook Pro. This is where things get a bit tricky. The MacBook Pro line changed drastically late last year with the redesign of the laptops and the introduction of the Touch Bar. The lineup breaks down to this: the 13-inch models are all under $2000, while the 15-inch models are all over that line.
Within the 13-inch model configurations, the primary distinction is with or without the Touch Bar. I won't go into all the details on the Touch Bar, but it's safe to say that not everyone has appreciated Apple's attempt at innovation. It's important to know how you feel about it though because the it'll cost you an extra $300. If you want the Touch Bar on your machine, it'll start you at $1799.
The MacBook Pros are obviously the premiere model in the lineup—and the primary reason to get one is for the high-powered performance and newest features.
How To Choose a Chromebook
If you've made the ruling that you'll be getting a Chromebook, you've got a bunch of different options in terms of price. Before we get to that though, an important warning for the newcomers to Chromebooks: you can't download applications in ChromeOS. That means everything has to be installed through the Chrome Web Store or the Google Play Store.
Chromebooks used to fall primarily in the $300 range, but they now range anywhere from $200 to $1000. With that being said, there's no reason to spend more than $500 on a Chromebook (regardless of how pretty the Chromebook Pixel is).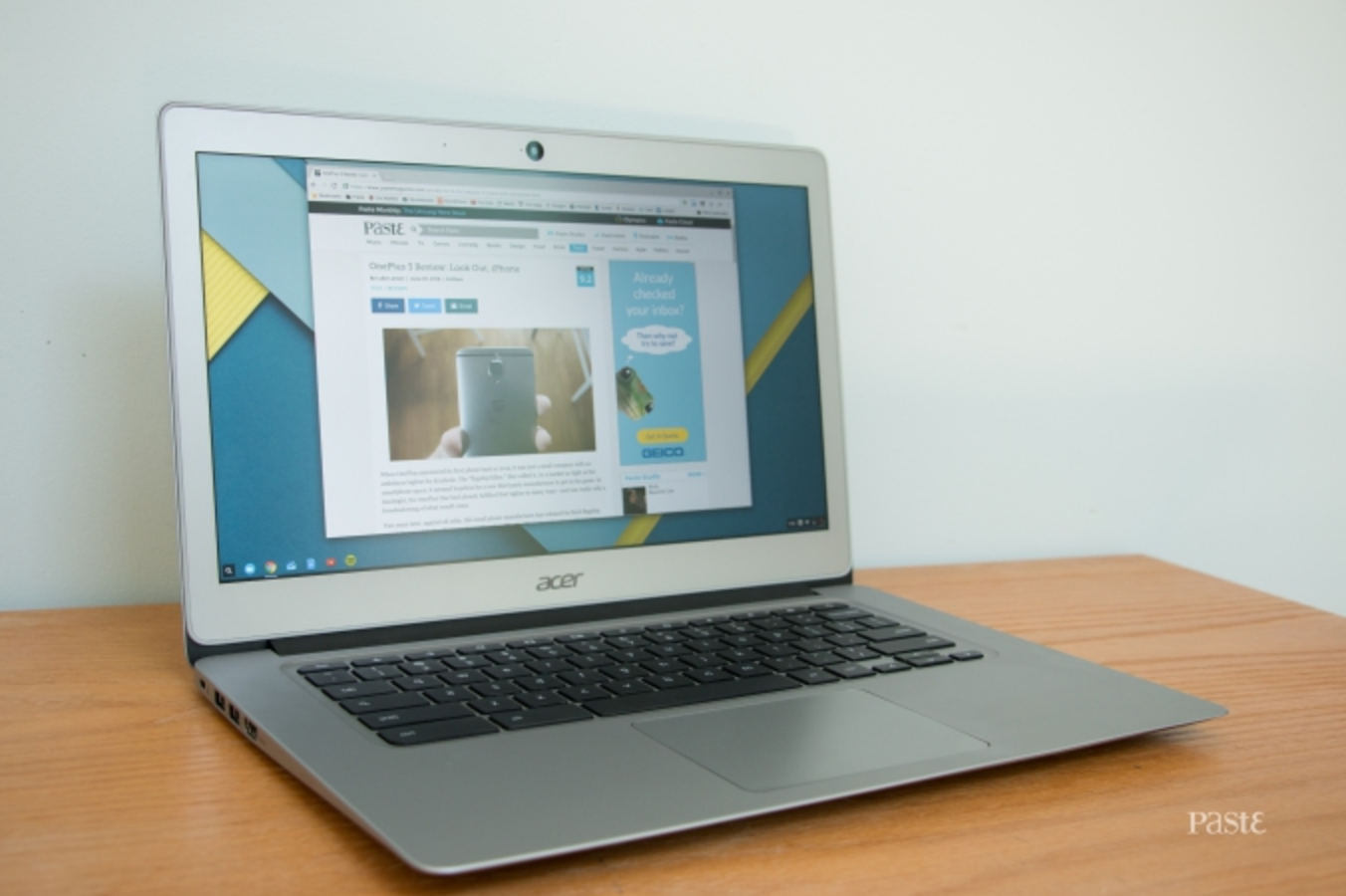 The Acer Chromebook 14 pictured above.
Under $300. This used to be the bread-and-butter for Chromebooks, but lately the pricepoints have been moving higher. Even still, you've got some really great options here. The first is the Acer Chromebook R11, which is a $299 11-inch laptop that comes with a 360 degree hinge and an HD display. It also comes ready to run Android apps, which makes it a versatile machine for apps and games.
If you're looking for a larger laptop at this same price point, your best option is the Acer Chromebook 14. It's not the lightest and thinnest laptop in the world, but it's got a full aluminum body, a spacious trackpad and keyboard, and a full 1080p display.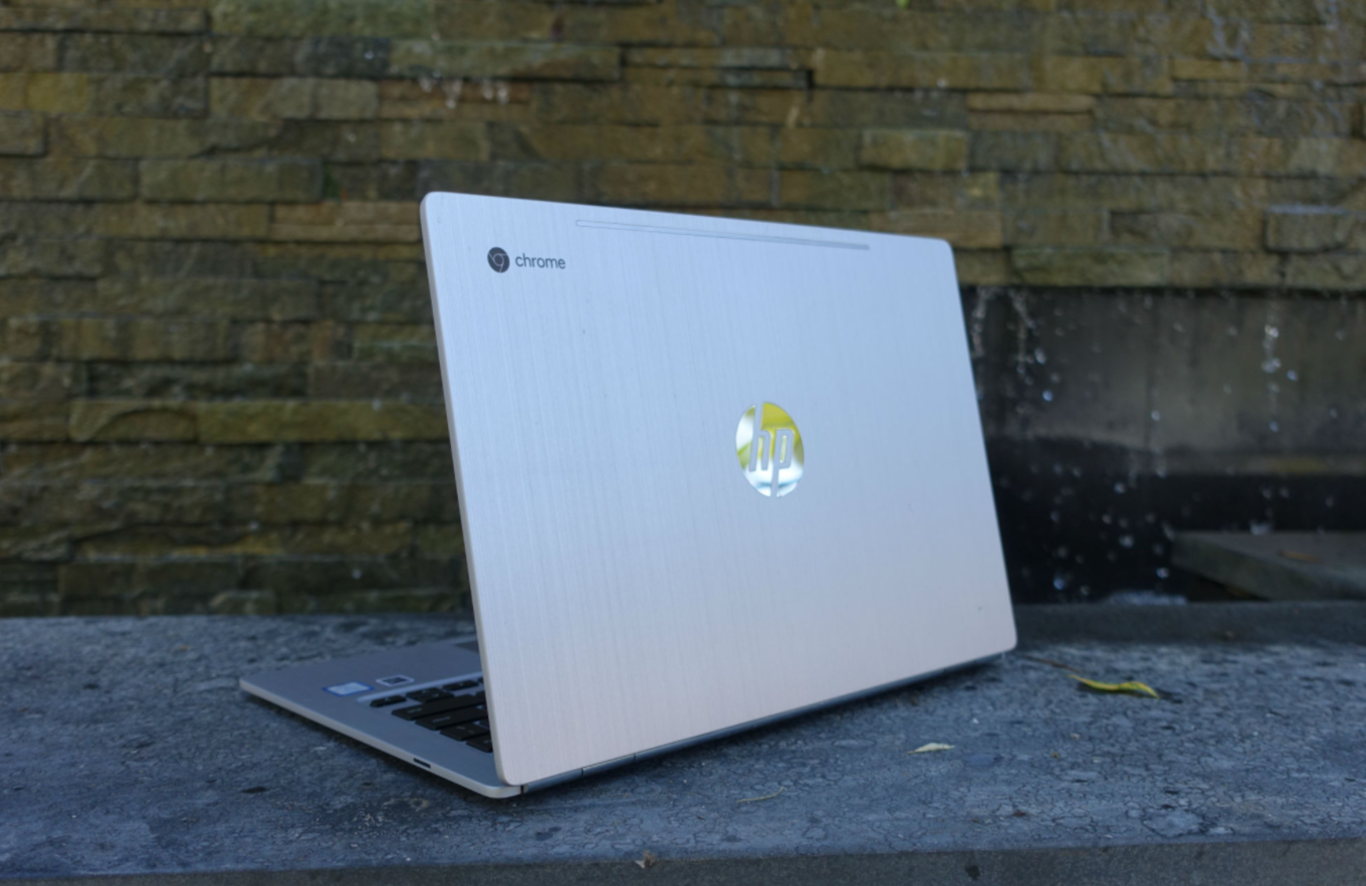 The HP Chromebook 13 pictured above.
Under $500. This new burgeoning category of Chromebooks put cutting-edge design and performance at the forefront. However, $500 is probably the most you'd want to spend on a Chromebook considering the current limitations of the software. The one to look at first is the $449 Samsung Chromebook Plus. Not to be confused with the Samsung Chromebook Pro (which is $100 more and not worth the upgrade for most people), the Chromebook Plus is a complete redesign of Samsung's Chromebook line—and the results are pretty spectacular.
It's the lightest Chromebook you'll find, coming in at just 2.38 pounds, as well as the Chromebook that comes with a touchscreen, 360 degree hinge and a stylus. In other words, the Samsung Chromebook Plus supports Android apps in a way that almost makes it a Chromebook / tablet hybrid.
If you're looking for something that feels a bit more like a traditional laptop, the one you'll want to look at in this price range is the HP Chromebook 13. It's the perfect size—light and thin like a modern laptop should be. The 13.3-inch display is absolutely gorgeous with its 3200 × 1800 resolution and outperforms just about every Chromebook, including the latest generation of Chromebook Pixel. Essentially, the HP Chromebook 13 looks and feels like a much more expensive laptop than it is.
How To Choose a PC Laptop
PC laptops have been making a bit of a resurgence lately. After confusing up the market during the Windows 8 era, the days of the powerful, beautiful PC laptop are certainly back. Microsoft itself has led the charge by stepping into the hardware manufacturing business with the Surface line of products. Companies have been experimenting with all sorts of different form factors in the PC laptop space, whether that's 2-in-1 hybrids, convertibles or laptops without a physical keyboard. We're going to put them in two categories for the purposes of this piece: traditional laptops and 2-in-1 hybrids.
As you narrow your decision down by price, the three categories to pay attention to are design, battery life, and performance. Depending on who you are and what things you prioritize, you should be able to find something that fits the bill in the recommendations below.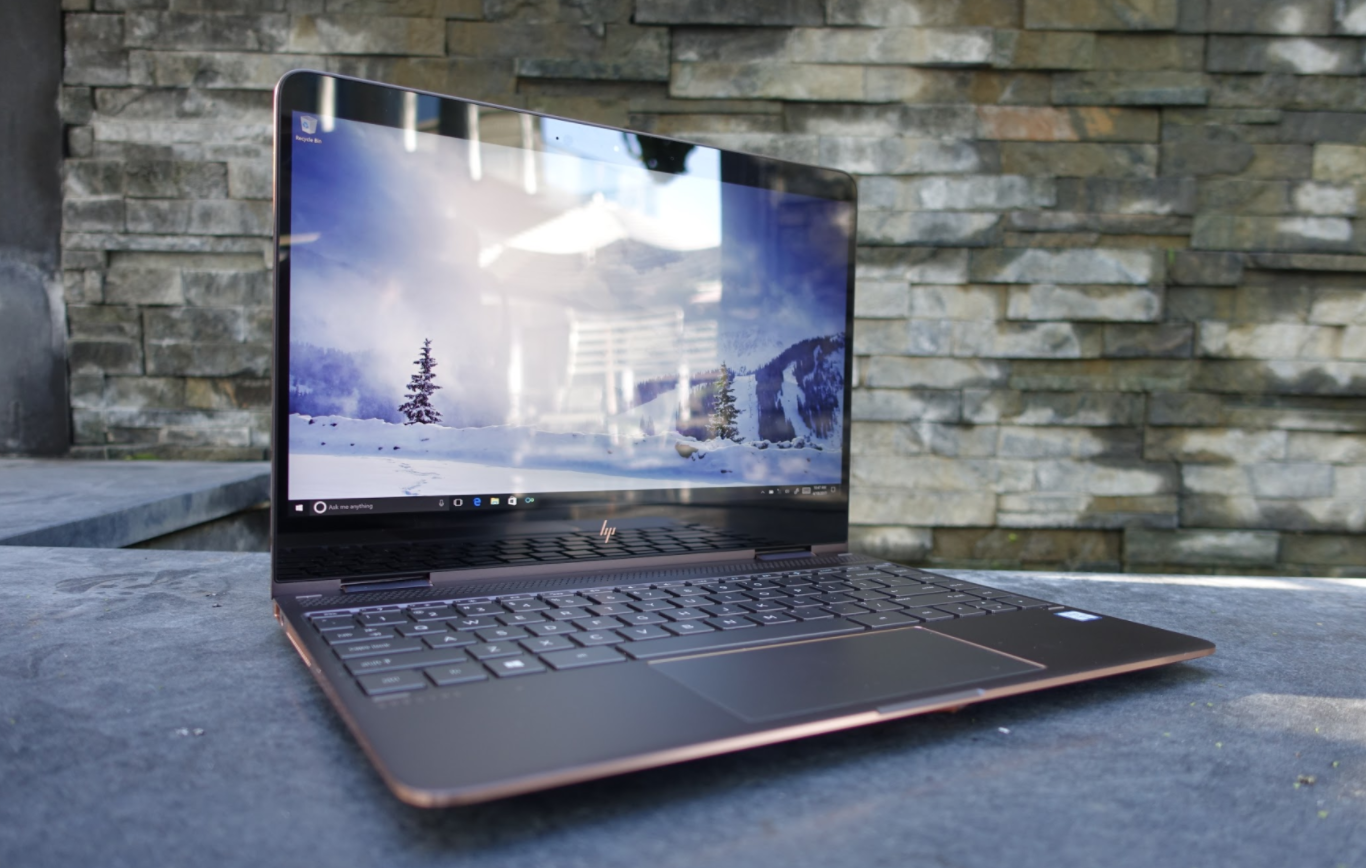 The HP Spectre x360 pictured above.
Traditional laptops under $1000. Don't be one of the people who go to Best Buy and pick up whatever junky $700 laptop they happen to have there on sale. There are a bunch of great options for lower-end ultrabooks to seek out, starting off with the Dell XPS 13, which is one of my favorite laptops from a design perspective. It's got a nearly bezel-less display, which means it has a tiny footprint on your desk for a 13-inch laptop. It can, of course, be configured with a QuadHD, touchscreen display pushing it up to $1499, but it starts at an affordable $799.
For a couple hundred more dollars, I'd have you check out the $999 Surface Laptop, which is Microsoft's attempt at a tried-and-true laptop. It's hard not to love the simple, unique design, especially when you consider the sea of MacBook-lookalikes on the market. Even though it runs a more limited Windows 10 S operating system (which only lets you use apps in the Windows App Store), you can easily get it upgraded to a full version. If I can cheat a little bit, the $1089 HP Spectre x360 also has a pretty unique look. It's a fantastic all-around laptop that covers the bases in terms of ports, expandability, display, and battery life.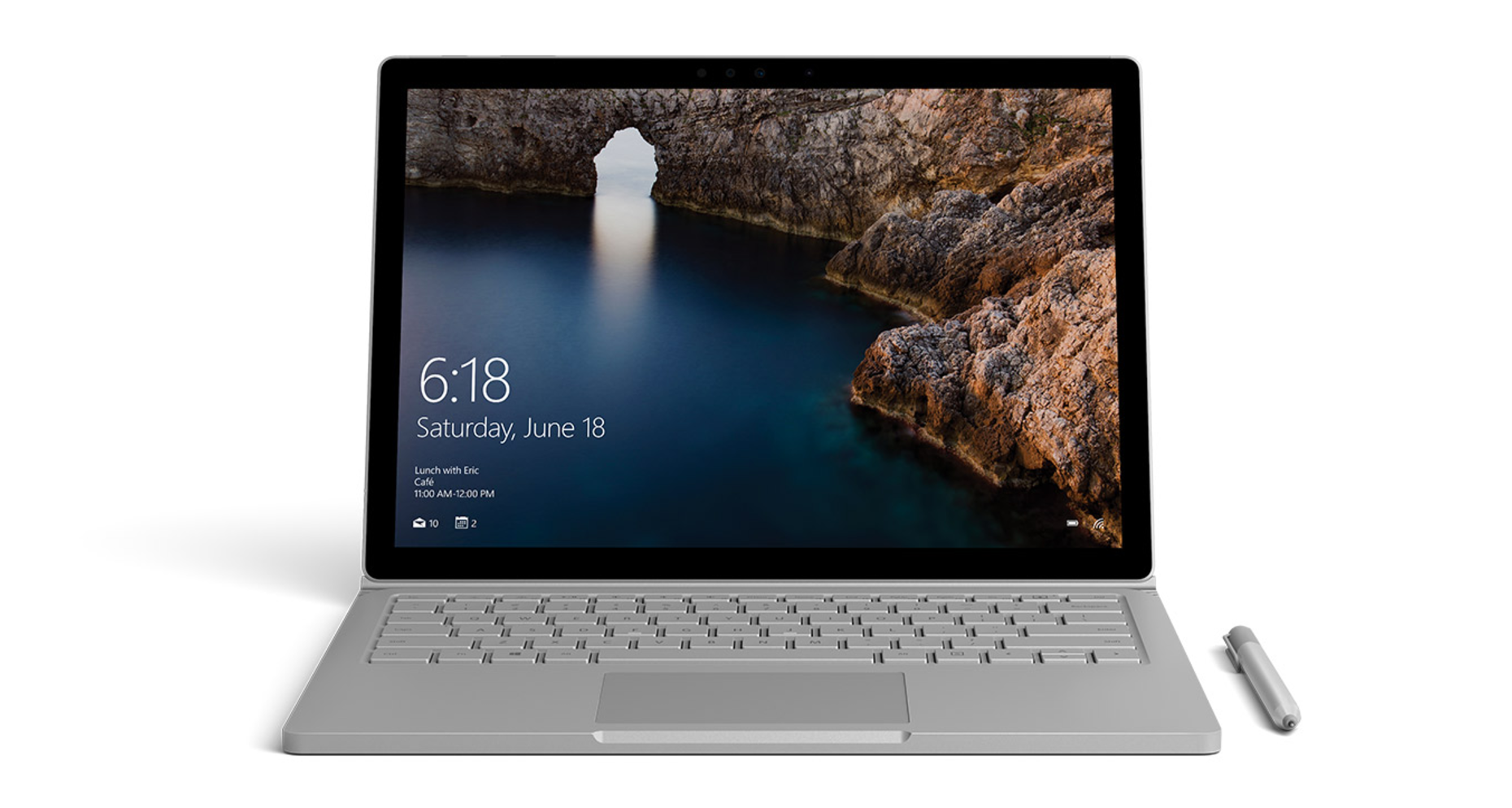 The Surface Book pictured above.
Traditional laptops under $2000. When it comes to business-class and high-performing Ultrabooks, you've got a bunch of incredible options. For business class, I'd point you to the HP Elitebook x360 G2, a laptop with all the professional-level performance and security features you'd want in a business laptop, without the drab design. If the more humble design is something you're looking for, Lenovo's ThinkPad X1 Carbon, is a fantastic new version in the celebrated ThinkPad lineup.
If you're looking for an expensive entry that will blow your mind in nearly every way, pick up the newest version of the Surface Book. Unlike the Surface Laptop, the Surface Book is a monster of a laptop. The fact that it has an amazing hinge that lets you release the display that can function as a tablet on its own is only a sidenote. The Surface Book is maxed out in pretty much every category, but especially in graphics and performance. The laptop itself starts at $2399, but the 2015 version comes in at $1499.
Meanwhile, if you're looking for an ultrabook that doubles as a gaming machine, the $1399 Razer Blade Stealth 4K is the place to look. If you count it as a gaming laptop, it's the most beautiful one ever made. The graphics performance might not match a big chunker from Alienware, but if you want something that you won't be embarrassed to pull out in a coffee shop, the Razer Blade Stealth is your best option.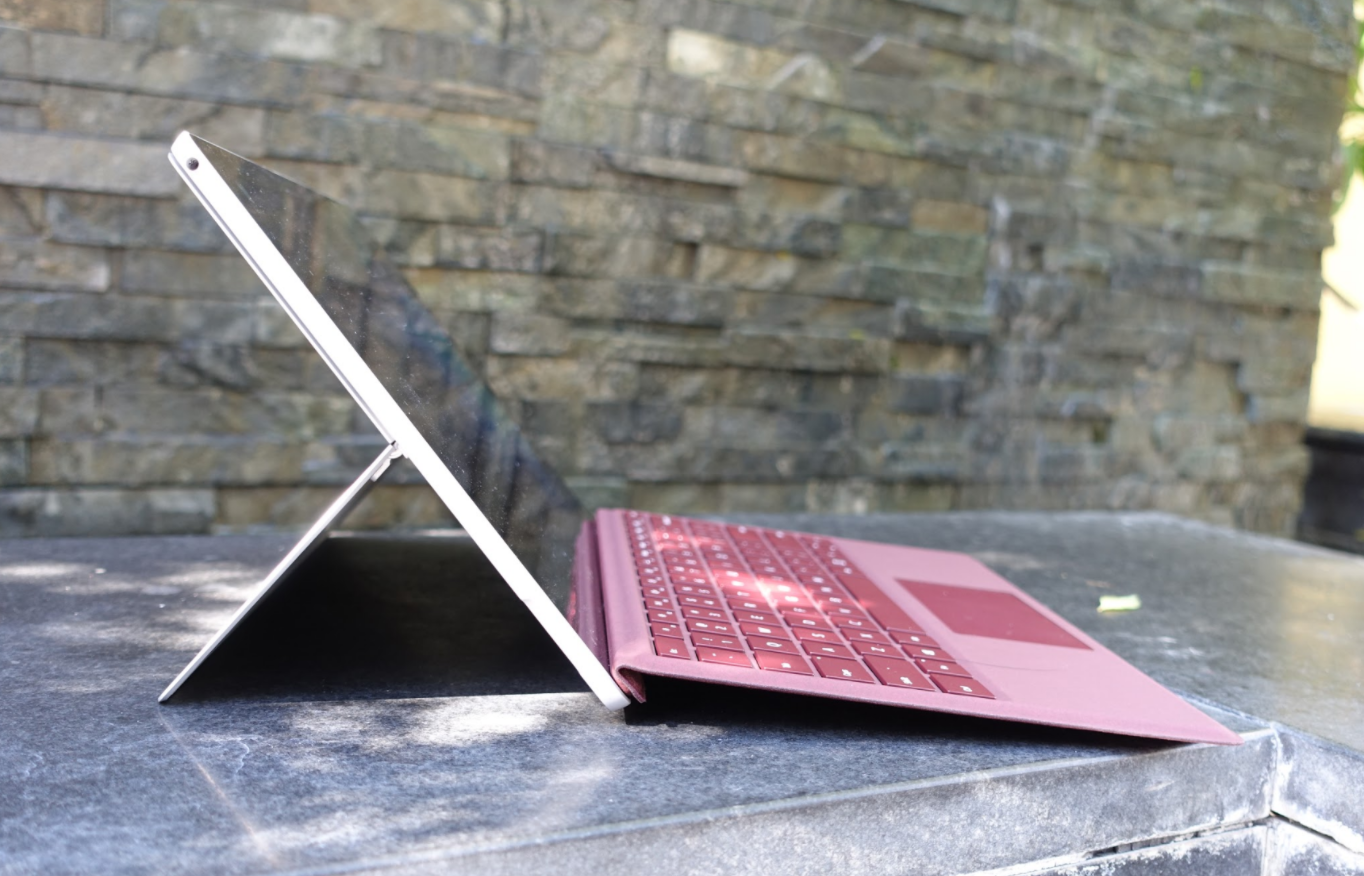 The Surface Pro pictured above.
2-in-1 hybrids. The primary difference between what I consider to be a traditional laptop and and 2-in-1 hybrid is the hinge and stand. The entire form factor has been built on the success of the original Surface Pro—and it still stands as the very best. Starting at $799 (without the stylus and keyboard included), the refreshed 2017 Surface Pro remains the gold standard when it comes to laptops that can double as tablets.
As for runner-ups, there are a couple of really great options: HP's Spectre x2 and Lenovo's IdeaPad Miix 720. Lenovo's entry is the cheapest by a little bit, while the Spectre x2 fully embraces USB-C and has a beautiful 3000 × 2000 resolution display. There are tradeoffs here and there, but you can't go wrong with any one of these 2-in-1 hybrids.