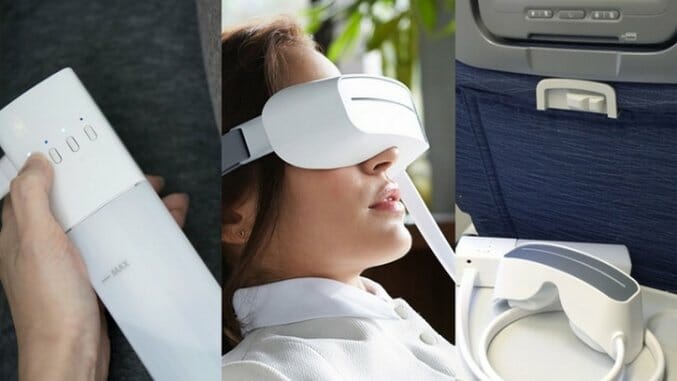 This week's Kickstarter weekly hopes to improve your life in some way. Whether that's through improving your posture, by reducing eye strain, or by providing you with a steady supply of wine, you should be satisfied. Options are also available for those looking for more business focused projects.
5. Somm
Somm is a wine dispenser that learns just what kind of wine you enjoy most, before ordering more so you're never short of a tipple. The device offers temperature control, aeration options and self cleaning, before tying into an app that keeps track of just what you like to drink. It'll teach you all about wine, as well as advise you on what you might enjoy. A Kickstarter pledge of $199 will grab you one Somm in a choice of colors.
4. Backbone
With many of us leading increasingly sedentary lifestyles, it's important to be sitting at your desk correctly. Backbone is a gadget that you wear on your shoulder to judge just how your posture is doing. Linked to a smartphone app, it'll soon inform you if you're slouching or sitting awkwardly, before encouraging you to adjust yourself and get back on track. With plenty of positive benefits stemming from such good posture, it could make a huge difference to your life. A pledge of $49 will snag you one Backbone.
3. EcoQube Air
Always wanted to have your own greenhouse, but don't really have the space outside for it? EcoQube allows you to have a desktop based one. The stylish product easily fits in your home, giving you a gardening experience indoors. The device includes a water reservoir and induction pump, along with a filter to remove harmful particles from the air. It's soilless so you don't have to worry about mess either. Once your plant starts growing, you'll soon see how attractive things can be. Pledge $139 for one of these, or $219 for an UV upgrade that offers an UV filter, along with a fogger to improve plant growth and your air quality.
2. Kaptivo
Has your office got a humble whiteboard that you wish could do more? Kaptivo tackles that issue. It'll turn any conventional whiteboard into an online collaborative tool. Installation is a matter of hanging it kind of like a picture frame, then everything you write is captured automatically. You can even distribute it later on as a PDF document, or rewind the virtual whiteboard to see how things worked out. A pledge of $139 is all that's needed to get one of these, and potentially change how you conduct meetings in future.
1. Aurai
All that screen time, along with all those late nights, soon takes a toll on your eyes. Eye strain is a big deal and a common issue for many, yet technology to improve their health hasn't really improved in a while. That's where Aurai aims to buck the trend. A water-propelled eye massager, the gadget incorporates both cold and warm water compresses, depending on your needs, soothing your eyes and making them feel a whole lot better. It's controlled by a series of buttons on the side of the headset, so it'll take you moments to set up. A pledge of $129 will get you one of these.