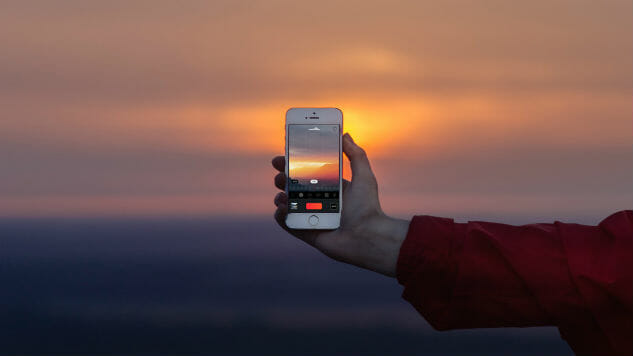 I've spoken about mobile cameras before but their ease of use can't be understated. It's an amazing feeling to be able to take something out of your pocket and capture a moment, whether it's a static image, or a short (or lengthy) video. And at this point in the era of self-portraits, people have caught on that maybe they need a bit more juice than the onboard software limitations. That's where MuseCam comes in, to varying degrees of success.
MuseCam's functionality is twofold—it's both an editor and a capture app. With the former set of tools you'll be able to adjust standard parameters like saturation, as well as crop or blur photos. In other words, typical Instagram type stuff. For the capture element, you can tweak shutter speed and focus to get a better picture.
It's all pretty basic to be sure (there's six options when taking a photo in total), and a complete lack of preferences (outside of auto-max brightness) will hurt its chances of being adopted by the photography elite.
Where MuseCam tries to be different though is through the "journal" tab, which quite literally acts as a muse to assist potential budding photographers. There are several built-in blog posts and tutorials available which are very detailed and written in a way that won't turn off those of you who aren't technical. These posts are few and far between though on a consistent basis, and several sections merely serve as advertisements for their other social channels—further muddying the waters by asking you to download no less than two other applications to get the full MuseCam experience.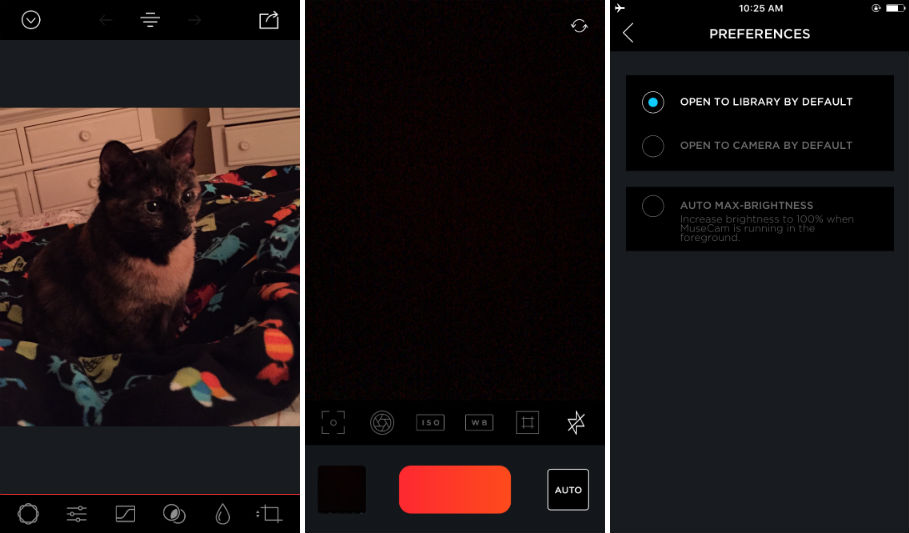 The developers aren't shy about monetizing the app, because while the basic features are free, there are a series of picture suites for sale, anywhere from $1.99 to a $6.99 bundle (as well as one that's free if you follow them on Instagram).
It's a harmless IAP model since the bulk of the experience is indeed included. It's worth a shot in that regard, just don't expect to be blown away once you've saturated all the journal materials.
MuseCam is an app that can be downloaded for free from the iTunes App Store.