The new Millennium got off to a great start where the world of gadgetry was concerned. For our 20 best we selected only actual gadgets—no websites like YouTube or Facebook, no software programs and no innovative companies like Netflix. From listening to music to trips to the lavatory, each of these gadgets has made life a little more enjoyable. Congrats to the inventors—now quit dawdling on the video-camera watch and the personal jetpack.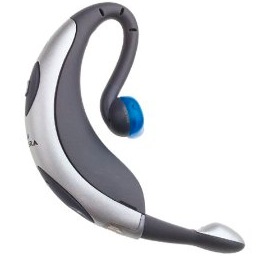 20. Jabra Bluetooth Earpiece (2000)
For months after Jabra's bluetooth headset hit the market, we were all freaked out by the people wandering around in public talking to themselves. And while this advancement has certainly led to an increase in douchy behavior, it's also probably saved countless lives, freeing hands for that all important thing called steering. Josh Jackson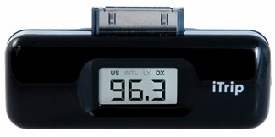 19. Griffin iTrip (2003)
Soon after the iPod, there was the iTrip, wirelessly transmitting those early playlists to the car stereo via radio waves and with an Apple-worthy sleek design. Josh Jackson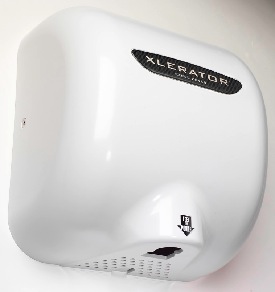 18. Xlerator Hand Dryer (2003)
As mankind ventures further into the technological wonders of Tomorrowland, let us never forget that it's the small things that matter most. Humans continue to streamline lavatory visits with as little hand contact as possible. It seems like it all started with the automatic paper towel dispenser, whirring out your hand-drying needs one, sometimes two sheets at a time. It didn't take long before the rest of the restroom appliances caught on. Now toilets flush on their own, sinks spit out water with a finger's flick and even soap dispensers need no button-pushing. But just when we thought a trip to the restroom couldn't get any easier, along came the Xlerator, a super-powerful hand dryer that actually gets your hands dry, rather than making you wait 15 seconds before you give up and wipe them on your pants. Gage Henry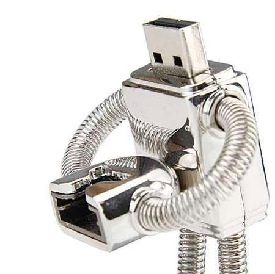 17. USB Flash Drive
The floppy disk of this decade, the USB flash drive is the most compact, portable data storage device used by PCs and Macs alike (and unlike many predecessors, no pre-formatting is necessary). The affordable and simple gadget has become one of the most essential computer tools that we use and is so ubiquitous you can buy it in any color or shape imaginable, including R2-D2, Predator or a replica human thumb. Emily Reimer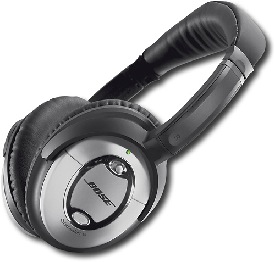 16. Bose QuietComfort Noise-Cancelling Headphones
While noise-canceling headphones have been available to pilots since the 1950s, this decade they finally fell into the hands of the consumer, providing a sonic refuge from the surrounding chaos. And since the headphones give listeners the ability to "turn down the noise" before turning up the volume, they also help prevent hearing damage—good news for music fans of all ages. Kevin Keller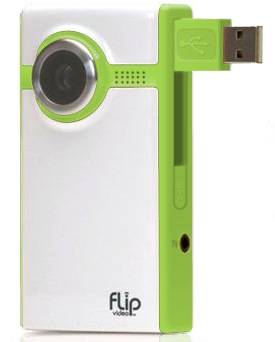 15. Flip Video Ultra (2007)
Cheap enough that my 11-year-old daughter could save up for it herself and easy enough that she could make movies with it, the Flip video camera made a mockery of the $500 camcorder with which we filmed her childhood. Josh Jackson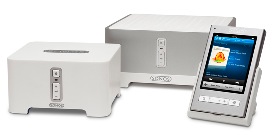 14. Sonos Multi-Room Music System (2004)
Sonos changed what the term "home stereo" really meant, channeling your music to every nook where the mood for a little Mastodon might strike. Josh Jackson
13. Dyson Air Multiplier (2009)
The wow factor is still fresh in our minds for Dyson's new magic-looking bladeless fan. Released just last month, it is superior to the bladed fan (what we used to just call "the fan") in just about every way. Josh Jackson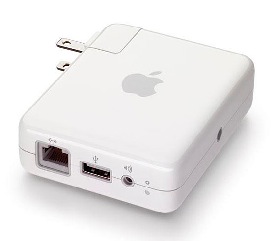 12. Apple Airport Express (2004)
Steve Jobs first wowed us with the Airport in July of 1999, browsing the Internet from his laptop with no wires before a stunned MacWorld Expo crowd in New York. In 2004, the airport got an upgrade, letting you stream iTunes wirelessly through the house. And, because it was Apple, even your router looked sexy.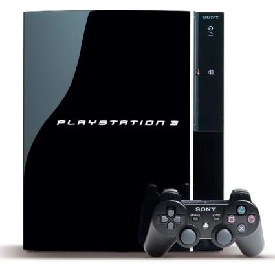 11. Sony Playstion 3/Blu-ray (2006)
Though Warner's announcement that it would no longer release movies on HD-DVD effectively ended the decade's biggest format war, Blu-ray's victory also owes some credit to Sony's latest-gen gaming device, which along with the XBox 360 ushered in an era of mind-blowing graphics. And with the price of 1080p HDTVs coming down, watching movies at home will never be the same. Josh Jackson
Also find high stereo receivers from Denon.