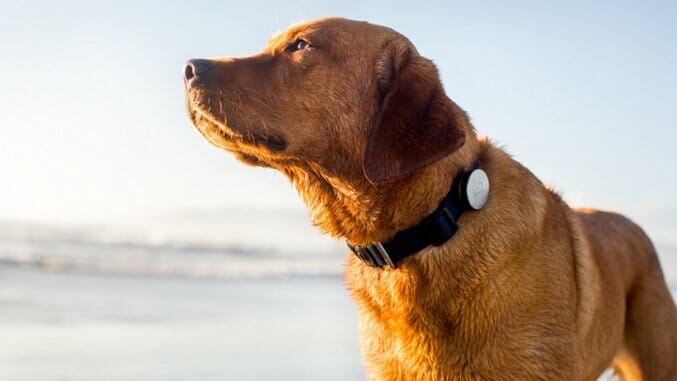 Wearable gadgets are a big industry now. Increasingly, people love to be able to check how many steps they take each day, what their resting heart rate is and just how many flights of stairs they've traversed in a day. That way of thinking is spreading, too. Most notably, for your beloved pooch or feline friend, who could also do with remaining healthy through an appropriate diet and plenty of exercise. With a world full of gadgets, we narrowed down five great devices for checking up on what your furry friend has been up to, and motivating them to do more.
1. FitBark; ($69.95)

FitBark sounds a lot like FitBit for a reason. It's the dog equivalent, monitoring your pooch's activity throughout the day, and even how well he or she is sleeping. It translates those statistics into BarkPoints, giving you some way of gauging how things are going.
That information can then be used to track your dog's health, as well as allow you to compare them with similar dogs. You can add information about their weight and age, meaning you'll gain accurate feedback. It then uses that information to provide you with a weekly report, so you know exactly how well your dog is doing. Got a regular dog walker or daycare worker helping you out? You can easily set things up so that they can share activity reports, messages, and pictures with you. Best of all, having such knowledge available means you can easily see if your dog doesn't seem as healthy or as active as before, giving you some solid figures to give to your veterinarian.
2. Petnet; ($149)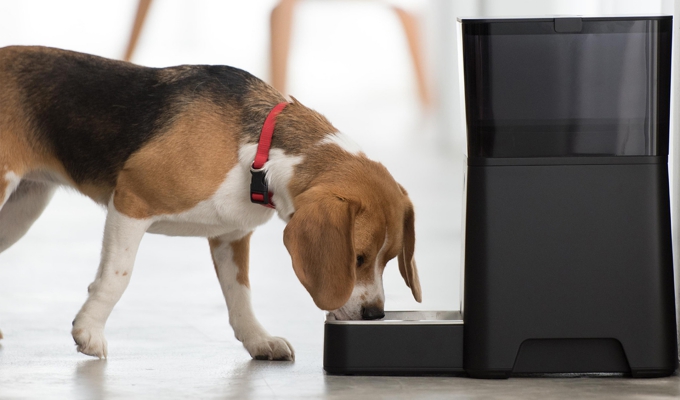 As with humans, diet is a fundamental part of keeping your pet happy. It's all too tempting to overfeed them because hey, a little extra won't do any harm, right? Petnet aims to make that less appealing. It's an automatic feeder for cats and dogs, which manages feeding times, as well as portion sizes. In conjunction with the smartphone app, you can control exactly when they're fed by hitting the button on your phone, even if you're not currently home.
It's even smarter than that too, providing you with information on what the most compatible food is for your pet, as well as a guide to how much they should actually be eating each day. It does this by gauging your pet's activity levels, their age, and weight. There are options for arranging food delivery through the app too, plus you can check out ideal food recipes for your pet's tastes. Giving you so much control means that you have peace of mind when you're out for the day, and you don't have to worry about your pet gorging on food then running out too quickly.
3. Whistle; ($79)

One of the biggest concerns for any pet owner is that their much loved pet might go missing. Whether it's because your cat loves to roam, or your dog slipped his leash, you want to be able to know exactly where they are. Whistle is a gadget that sends your pet's location and activity directly to your phone. The app looks a lot like Find My iPhone, offering a clear interface that lets you track them down to a specific street. You can set it up so that you get alerts when they wander outside a designated 'safe' zone, meaning you'll know exactly when to go tracking them down. It works across the US, too, meaning no matter where you are, you can see what's going on.
As well as that, Whistle will track various health trends, while providing you with somewhere to add information regarding their vaccinations. You can track their sleeping patterns too, giving you a heads up if something seems unusual.
4. PetPace; ($149.95 + $14.95 monthly service plan)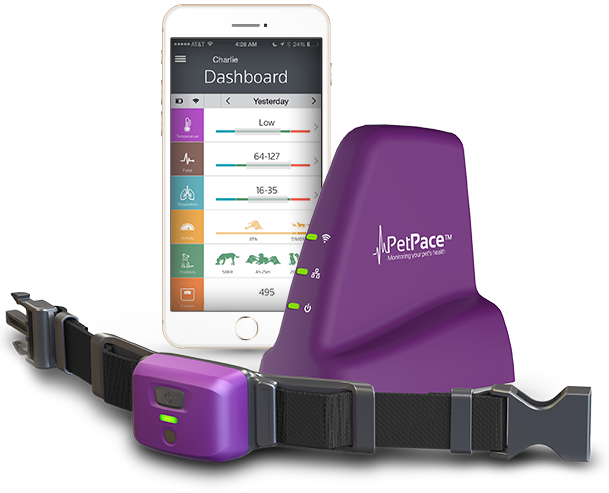 PetPace appreciates that it's tough when you think your pet is sick, but you don't know for certain. The gadget offers real-time monitoring for various vital signs, such as temperature, pulse, respiration rate, as well as how many calories have been burned that day. It'll keep a close eye on the activity levels of your dog or cat, along with their body posture, looking out for any potential issues. Is your dog favoring one side when walking? PetPace will notice if this is an unusual trend, and determine if there's a potential health problem here.
In every case, an alert is sent to your smartphone if there's a significant issue, such as if your pet's respiratory rate has suddenly decreased meaning, even if you're in a different room, you can know if there's a problem straight away. For peace of mind, it's a huge help, and one that could potentially save your furry friend's life.
5. iFetch; ($115-$199)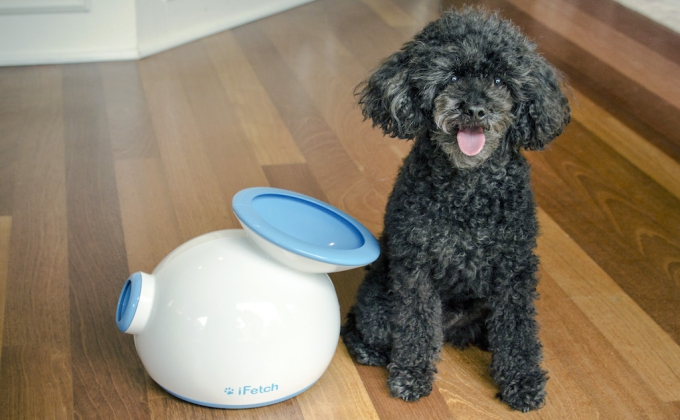 iFetch is a gadget that saves you a bunch of effort, while still enabling your pet to have a great time. It's a gadget that automatically fires balls out for your dog to go chase down, without you needing to do anything. The devices are available in a series of different sizes to suit the size of your dog, plus it can be used indoors or, outside, via battery power. If you train your dog to return their balls to the machine, the game of fetch can go on long enough to wear your dog out. It's the kind of thing that's ideal when you've had a long day, but you don't want to deprive your pet.