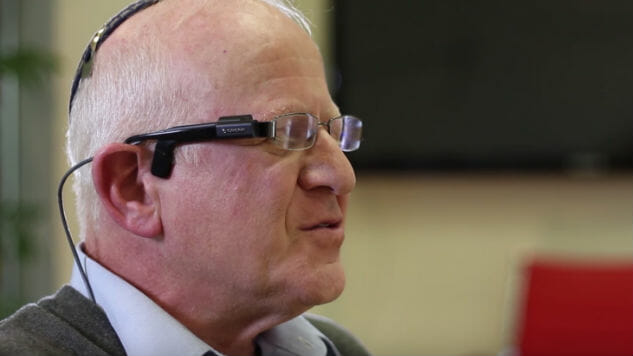 Wearable technology is changing the world, mostly, for the better. It means you can track your runs and workouts more efficiently than ever before, you can pay for groceries with a ring or wristband, and keep safe via various personal alarm services.
That's great, but it pales in comparison to the improvements that various wearables can bring to people with disabilities. A growing number of devices and gadgets richly enhance life for those with physical disabilities.
Here's a look at 5 of the most exciting developments.
Lechal insoles offer multiple advantages. They slip easily into any pair of shoes, offering a form of tactile GPS system. Turn by turn instructions are relayed through simple vibrations within the insoles. While it's a fun novelty for many, ensuring you won't be overly focused on your phone while finding somewhere, it's a fantastic innovation for the visually impaired.
Working like a kind of tap on the shoulder, it means that visually impaired users will always know where they are. Take a wrong turn? Lechal gives you a heads up on when to turn around and how to get back on track. That instantly boosts one's independence, especially when dealing with an unknown part of the world. Lechal's developers have gone so far as to donate a portion of the proceeds of the sales of each pair of Lechal insoles to the L.V. Prasad Eye Institute which helps people with visual impairments in India.
2. Eone Bradley
EOne's Bradley timepiece might sound like a fairly conventional watch but it has a lot more going for it than that. Instead of using traditional watch hands, it offers two ball bearings that indicate the time. That means it looks more stylish and eye catching than most, but it also offers considerable benefits to the visually impaired.
One can instantly tell the time via touching the watch and feeling around for where the ball bearings are located. It's convenient, discreet, and looks far more stylish than many other watch faces. It's an ideal alternative to talking watches which are regularly used by vision impaired people. Much like Lechal, a portion of each sale goes towards a charitable endeavor. In this case, The Seeing Eye, an organization committed to enhancing the independence of blind people in the United States and Canada.
3. OrCam
OrCam is a pair of spectacles with a difference. On the side of their frame is a small camera that ensures OrCam is a far more powerful product than it looks. That camera enables its users to hear any text from any surface, recognize the faces of people around you, and even identify supermarket products or money.
Its key aim is to enhance the independence of visually impaired people, as well as those with dyslexia, aphasia, and other related conditions. Essentially, it tackles the issue at the source, using your perspective to work out what you're trying to identify. Best of all—it's not at all intrusive to use.
4. Glucowear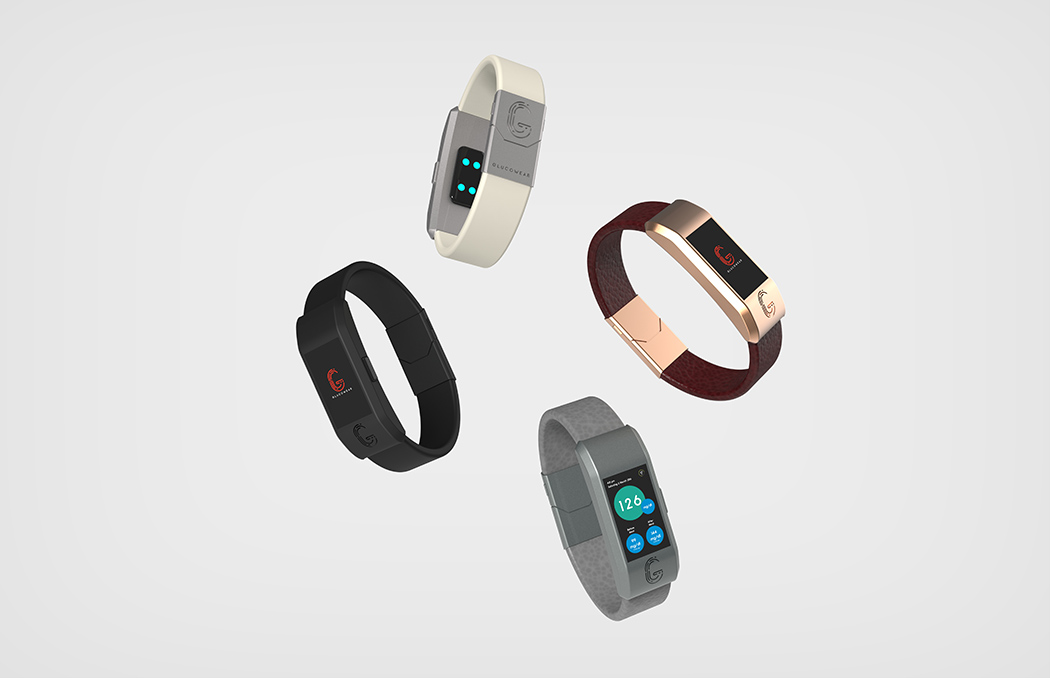 Diabetics regularly have to check their blood glucose levels. Usually conducted via needles and painful finger pricks, it's an awkwardly invasive process, and frequently uncomfortable. Glucowear hopes to revolutionize the method by working as simply as a conventional fitness band. Tied into an app on your smartphone, you can receive real-time glucose readings at any point, adding them to your logbook, and allowing you to analyze developing health patterns.
The band looks stylish, easily blending into whatever you're wearing, and simply looking like one of many other types of fitness band. It's not available yet, but it's a huge step forward in a growing field. While other similar devices are available, they're usually things like patches or earflaps, proving far less stylish.
5. Liftware
One of the most frustrating things for people with limited hand/arm mobility or tremors is being unable to do simple tasks with that limb. Being able to use a knife and fork is a key ability for retaining one's dignity and confidence. Tremors and other issues often make it impossible to do safely. Liftware offers assistive devices that work like regular cutlery, albeit with advanced sensor and motor based technology that keeps the utensil steady at all times.
The Liftware Steady focuses on reducing the effects of hand shake, while the Liftware Level ensures the utensil stays steady and level as your hand moves and bends. Crucially, the independence it gives back to users is significant.