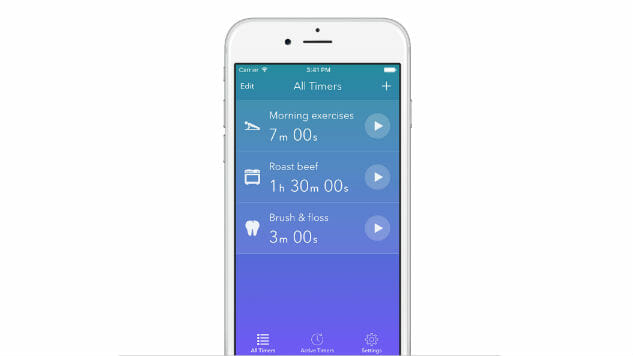 When I was a kid, I couldn't think of many occasions where I needed to set a timer. Sure I cooked at young age, but it was mostly simplistic recipes with help from my parents. But as time passed, those recipes got more complicated, as did my responsibilities and my life in general. So while Timeglass might not be for everyone, it mostly does what it sets out to do.
The gist? Timeglass is a way to set multiple timers, customize them with a lot of fluff, and let them loose at the same time. A perfect example is a multi-tiered cook-session, where some elements need to bake, some need to boil, and others need to fry.
I was able to set up a timer for each, with its own icon, and save the same UI for future use for commonplace activities. I like how deep Timeglass goes, as you can granulate your tasks further with multiple steps, and have the app talk to you to keep you on your toes if you can't stare at it constantly. It even has a timestop function if you're getting overwhelmed.
The sleek user interface is easy to read and aesthetically pleasing, as there aren't too many options to sift through (less clicks if you will, is a good thing), nor are there annoying proprietary services or logins you have to sign up for.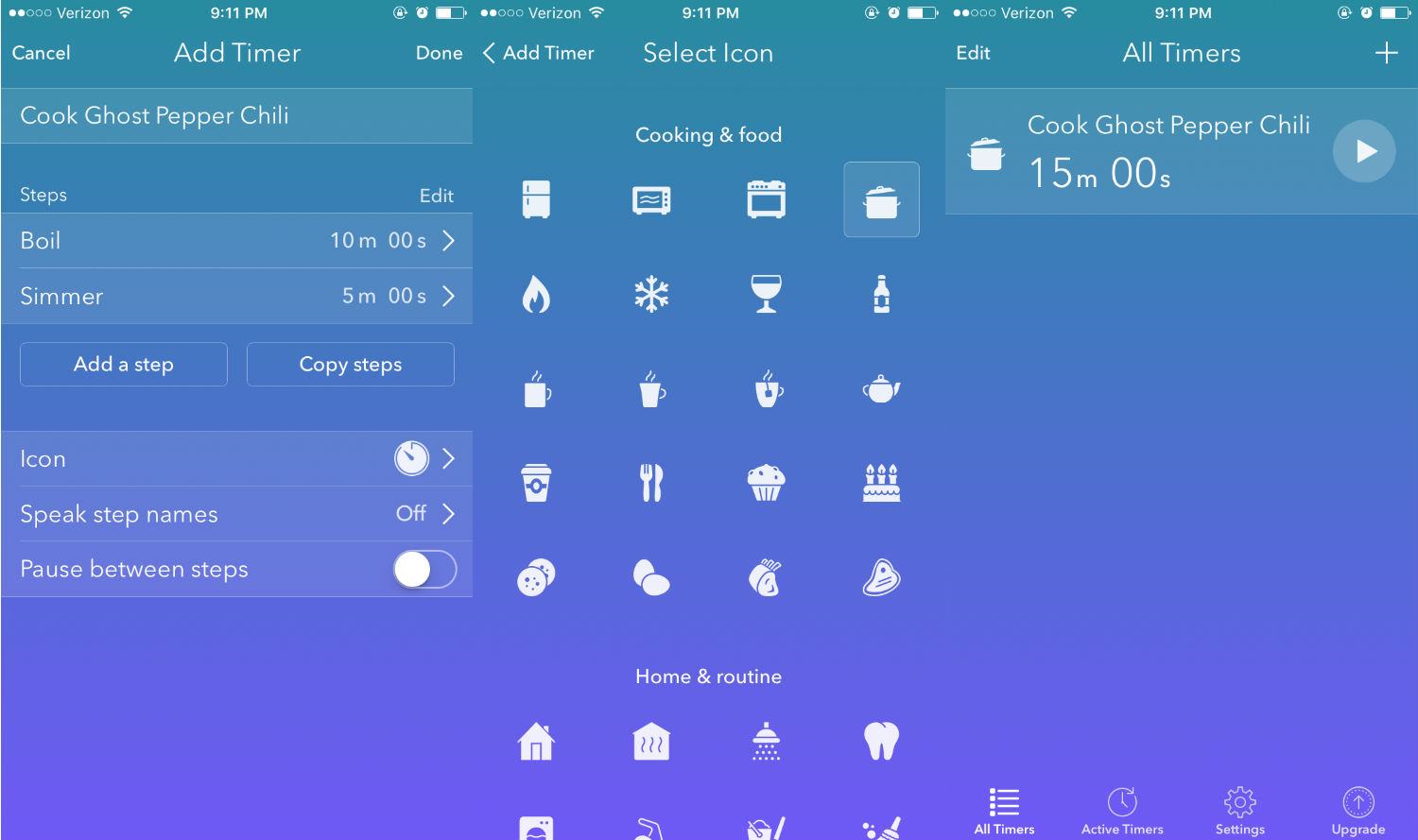 The only catch is that you can upgrade for $2.99 to the premium edition, which unlocks the limit of three timers and the maximum ceiling of seven steps per timer. Since most of you probably don't need anything past that, it's more like a "tip" to the developers than anything else.
If you're so inclined, you can use Timeglass for anything you want, including exercising and menial tasks like brushing your teeth, but I mostly stick to cooking. It tries to sell itself a little too hard with its icons (do you really need to time your showers?), but again, it gets the job done and anytime I need a timer I bust this one out.
Timeglass is an iOS app that can be downloaded for free in the iTunes App Store.