These Are the Best Note-Taking Apps for iPhone and Android
Photo by Antonio Guillem / Shutterstock
Tech
Features
apps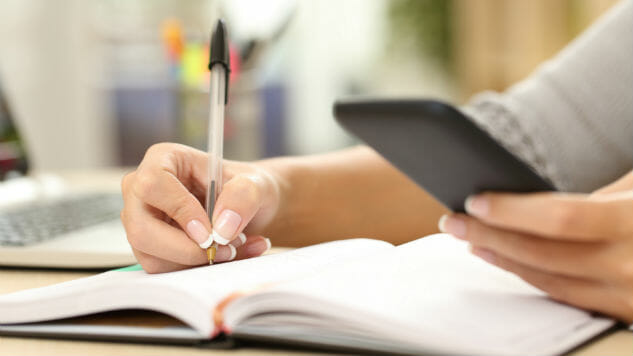 At risk of revealing my age, I'll say this: I really wish I had any number of note-taking apps when I was in college. It was a pain taking everything by hand, which in part is my fault, as I didn't want to lug around a giant backpack and a laptop with me everywhere. Well that, and my parents didn't buy me a brand new Apple MacBook when I went to college, as I paid my own way. But I digress!
Alas, note-taking has been vastly improved in recent years with modern devices. Whereas I saw plenty of students a decade ago take voice recorders, laptops, and note pads to class, now you can do everything in one device. It's been a godsend for editorial assignments as I transitioned into writing full-time, but taking notes on a well designed app can help for rote activities like grocery shopping too.
Here's some of the best we've found:
Best Truncated Design: ColorNote
Runner Up: Bear
My favorite part of testing out a wide variety of apps is finding perfect examples of the extremes. Some of them are so esoteric that only a professional can handle it, and others are so purposefully stripped down that a first-time device user will be able to wield its maximum potential in minutes. That's basically what ColorNote does.
With an easy interface that's quite literally segmented by primary colors, you can adjust lists, notes, and what have you to suit the needs of your brain. I personally color-coded everything work related to the dire red setting, and innocuous tasks or lists of Pokemon I need to find in Pokemon Go, for instance, to lighter tones like green.
It gets the job done, if that job can be described in less than 30 seconds. It's only on Android right now, but hopefully an iOS release is in the cards.
Best Professional app: Evernote
Runner Up: Quip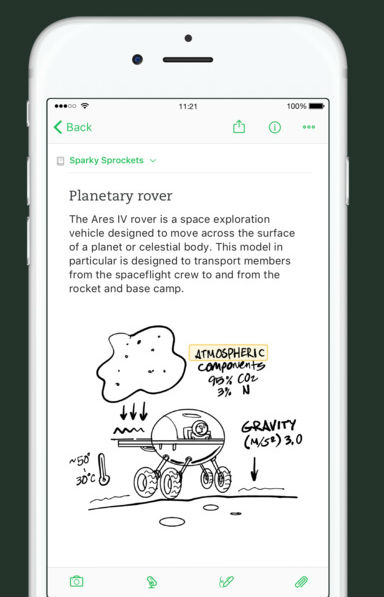 On the flipside Evernote is probably the most advanced note-taking app on the market right now. Remember when I was talking about how your device can perform multiple functions earlier? Evernote can do that in the app, including dictation, photo support, lists, and regular old note-taking. There's also an insanely granular search feature, which has the power to recognize hand-written text. It's also linked to tons of other apps as one of the current leaders in the field.
So why isn't it the best? Well that premium element comes with a premium cost, and folks aren't liking the hikes that have happened in recent years. While it still is the pinnacle of mobile note-taking a lot of people (myself included) feel like its advancements haven't made up for the increase in price, so your mileage may vary. For people who are engrossed in the world of writing on a daily basis, it's probably a drop in the bucket.
Best Interface: Penultimate
Runner Up: Simplenote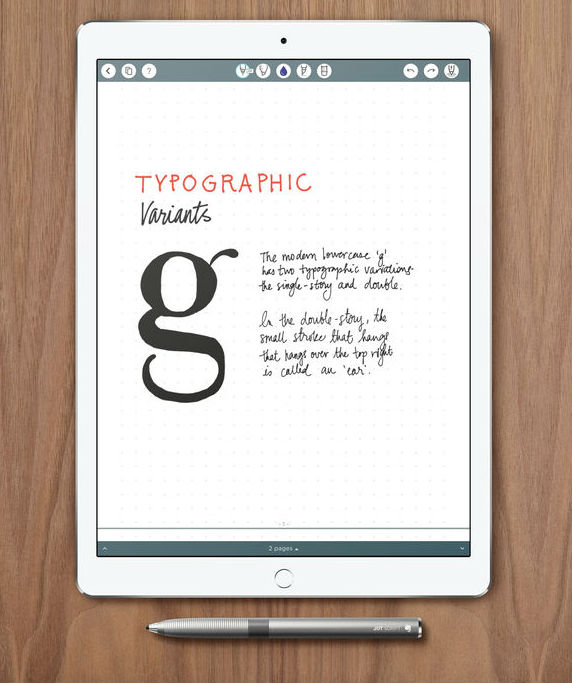 With the caveat that this is only for iPads, Penultimate puts a lot of other apps to shame when it comes to its presentation. Billed as a stylus-centric program, the interface is gorgeous to go along with the presumably beautiful penmanship you're going to be practicing on it.
It has a muted elegance to it, with a nice middle ground between wide ruled paper and a blank boring screen that allows you to focus solely on note-taking. The various degrees of typography are superb as well and should clean up some of that chicken scratch (thank goodness, as I've always skated by when it comes to scrawling stuff down).
You'll also be able to stay organized with the easy "notebook" setup that hearkens back to the PDF and magazine bookshelf that's built in natively in iOS. It's just a pleasant app, full stop.
Best Group App: Dropbox Paper
Runner Up: Hackpad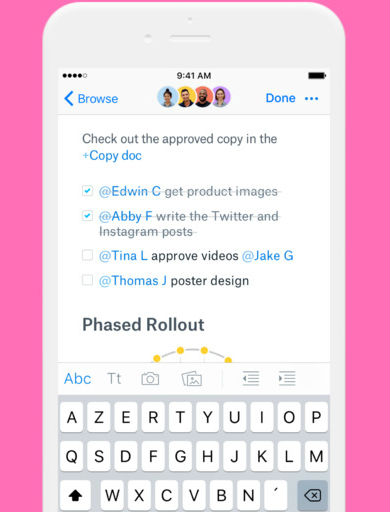 As a somewhat confusing runner up, Hackpad is actually dead—long live Hackpad. But in all seriousness it was so good that Dropbox actually bought it, and now they've dropped a program called Dropbox Paper that provides many of the same functions.
The idea is that you'll collaborate with a team over a subject, write notes into a group document, and have at it. Because of the Dropbox integration putting in photos or other media is a cinch, and I really love how easy it is to export documents. Although in the grand scheme of things the only "collaborative project "I tested out in Paper was finding a place to eat on a Friday night, the fact that it's included in your Dropbox account is a nice touch.
Best Overall App: Microsoft OneNote
Runner Up: Google Keep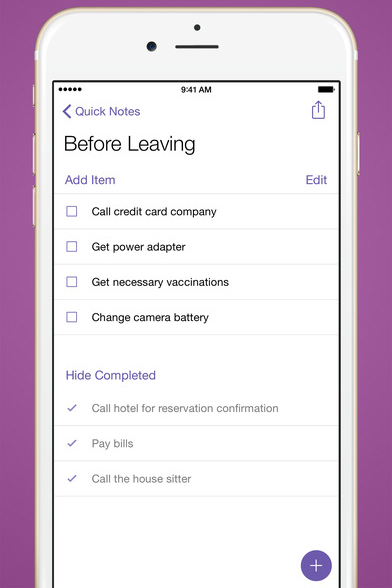 Although Microsoft was late to the game when it comes to providing mobile document apps (they really tried to make Windows Phones work), better late than never, as they say. OneNote is basically Microsoft Office for other devices, and by extension, Microsoft Word for Android and iOS. It's a simple app all told as the note-taking features aren't perhaps as robust as some of its competitors, but every time I've used it, it was a painless experience that's made even better by its propensity to get its tendrils in just about every provision of your cloud—if you let it.
You can pretty much do everything you want in here, without the strings attached like in some other premium apps (although you can pay a $70 premium to get Office 365, which comes with myriad perks). It's for those reasons and more that Microsoft OneNote has essentially become my one stop for note-taking.