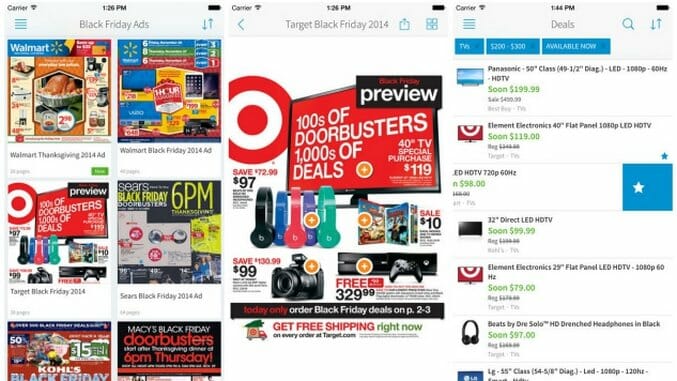 It's that time of year where we all eat too much turkey, and then descend on the Black Friday sales. Or, at least, we scurry to our laptops and phones in a bid to find the best online bargains. Whatever you're keen on purchasing this time round, we've got a bunch of apps that are perfect for making the process much smoother.
1. Slickdeals (Free)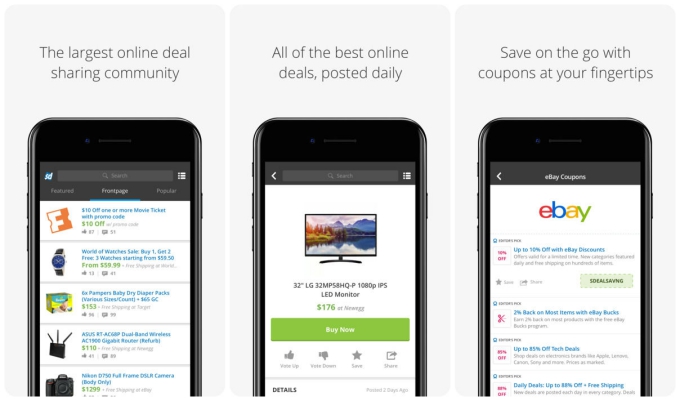 Slickdeals is a deal-sharing community. That means there are thousands of deals to track down. You can use the app to look up popular deals, share coupons or rebate promotions, as well as simply check out what everyone else is raving about. It's ideal for whether you know exactly what you're looking for, or if you're simply browsing.
2. Flipp (Free)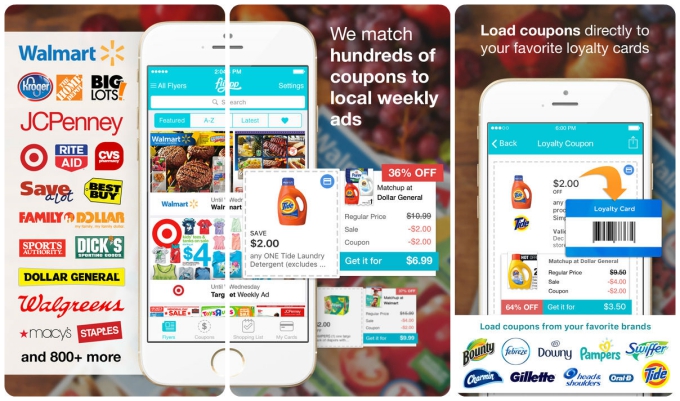 Flipp is kind of like browsing through a virtual book of coupons. You can use it to look up deals by item brand, or category, giving you the best shot of a great bargain. You can add your favorite loyalty cards to the app, saving you time and effort. It'll work across over 800 retailers too, including Walmart, Target, Kroger and more.
3. Shopkick (Free)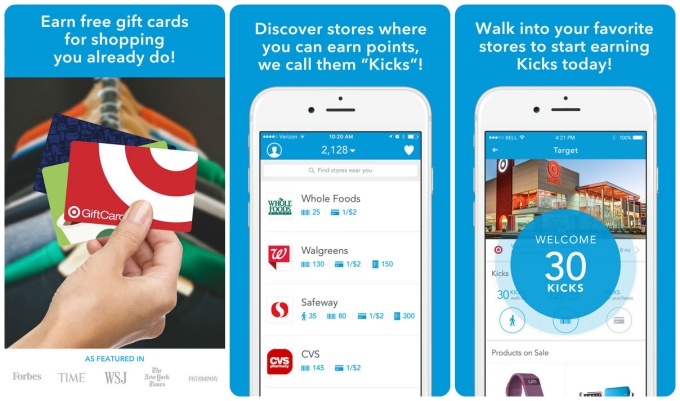 Shopkick is a form of loyalty for many popular stores. Using it gives you the chance to earn points which can then be redeemed for gift cards of your choice. You can earn them simply through walking into stores near you, as well as through buying items, or scanning featured items. It'll add up fast, giving you the choice of many different gift cards.
4. Black Friday Shopping (Free)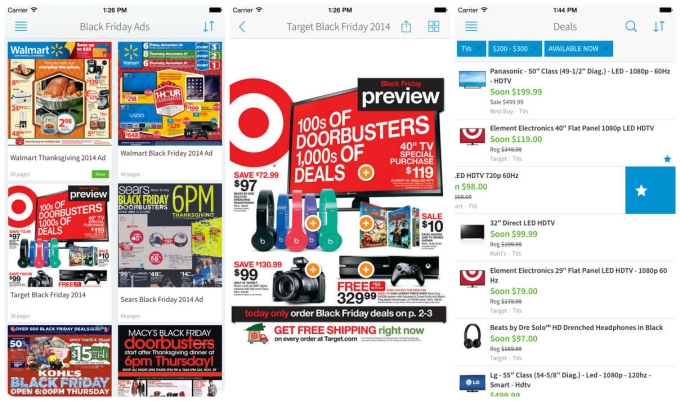 The clue is in the name. Black Friday Shopping is aimed specifically at this time of year. It offers you all the latest Black Friday ads, along with listing the lowest prices on everything imaginable. A wishlist feature makes it simple to keep track of everything you so desire.
5. Black Friday 2016 (Free)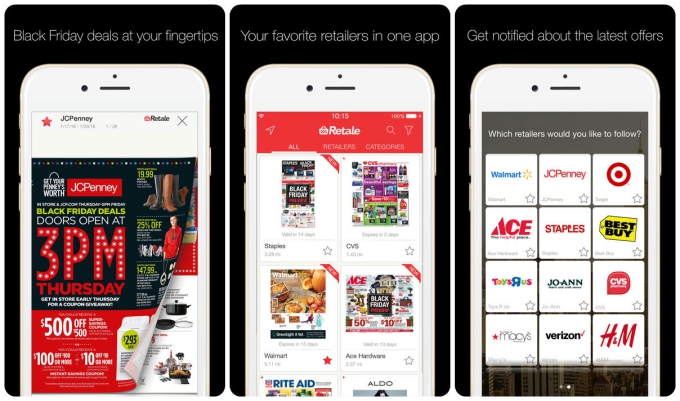 Black Friday 2016 offers up ads and coupons for hundreds of sales, ensuring you'll never miss a deal. You can easily scroll through to find your favorite product, brand, or retailer, creating lists and alerts for specific things. Store locations and opening hours are provided too, along with Apple Watch support making it even quicker.
6. TGI Black Friday 2016 (Free)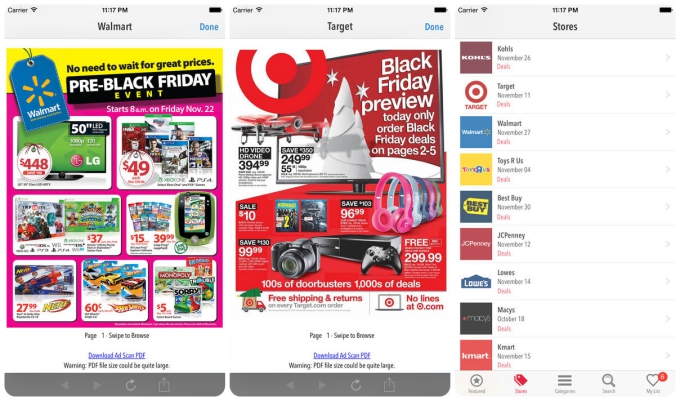 TGI Black Friday 2016 provides you with ads for many of your favorite stores, all via local paper deals and other sources. The app offers offline viewing, with instant notifications every time a new deal has been posted. You can browse over 10,000+ deals, creating shopping lists, and marking when you've purchased something. Price comparison options are also available.
7. BuyVia (Free)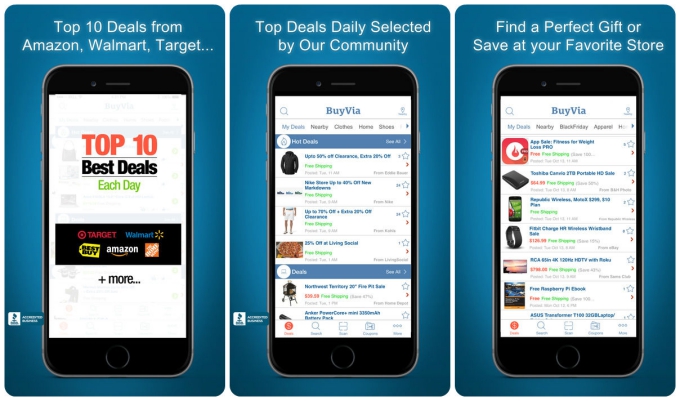 BuyVia helps you find the best price on products, both online and in store. It'll work all year round to provide you great deals from many popular stores. Price comparisons are easy to arrange, with a barcode scanner and QR code saving you time. Notifications will keep you in the know when your much sought after item goes on sale.
8. Brad's Deals (Free)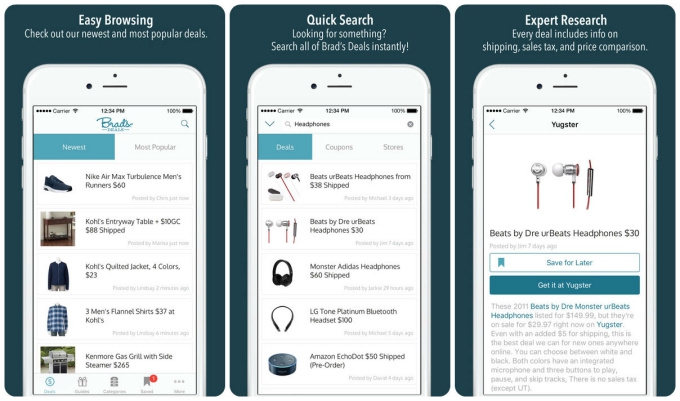 Brad's Deals collect up a bunch of verified best deals available on the internet right now. It tracks pricing trends, adding new deals all day, every day, in a bid to save you plenty of money. Using a minimalist interface, it's simple to browse, with options to search by item or category. Notifications come in fast too.
9. Shopular (Free)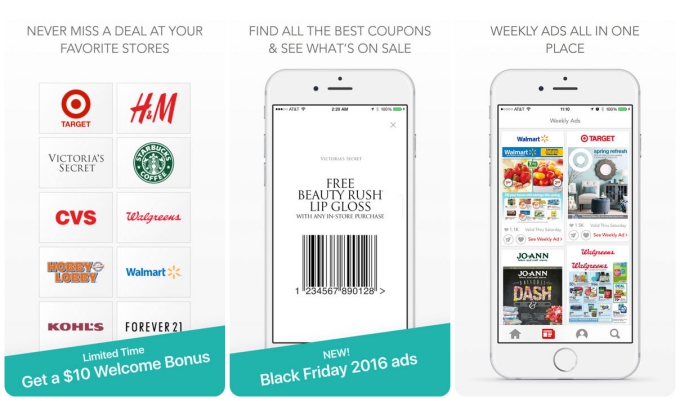 Working all year round, Shopular throws itself into the Black Friday mix with some special ads for all your favorite stores. The app provides coupons, online cash back, weekly ads and promotional codes for special occasions. You can browse through handpicked deals, and receive notifications for extra great deals, all for hundreds of different stores.
10. 2016 Black Friday (Free)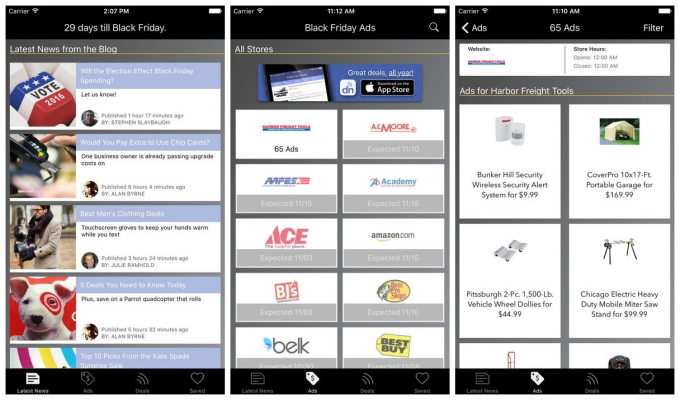 Specifically aimed at this year's Black Friday, 2016 Black Friday offers up notifications for all the latest Black Friday ads, a shopping list feature so you can keep on top of things, and the option to share offers with friends and family. Hundreds of different stores are covered here, with speedy updates provided.