I've blown through so many scheduler apps, you'd assume that I was always right on time. And I am! But that's because I learned the virtue of punctuality at a young age, not because of an app. But I am terrible at remembering things, and that's mostly what I use these for.
So while I'm never going to be late, I need to use a network of programs, sticky notes, and all other manner of witchcraft to get there. 7days is the latest thing to help.
7days isn't pulling any real punches, as what you see from the main title screen is really what you get. There's concessions for daily plans, weekly timetables, and fluff like "daily mantras" and a to-do checklist (that comes standard on iOS at this point).
It also has a built-in "class" setting, including options to input the start and end of a semester, which is something I haven't really seen before. Just about any calendar app has the option to just put those dates in manually, mind, but having a dedicated menu space there will make a difference to some people.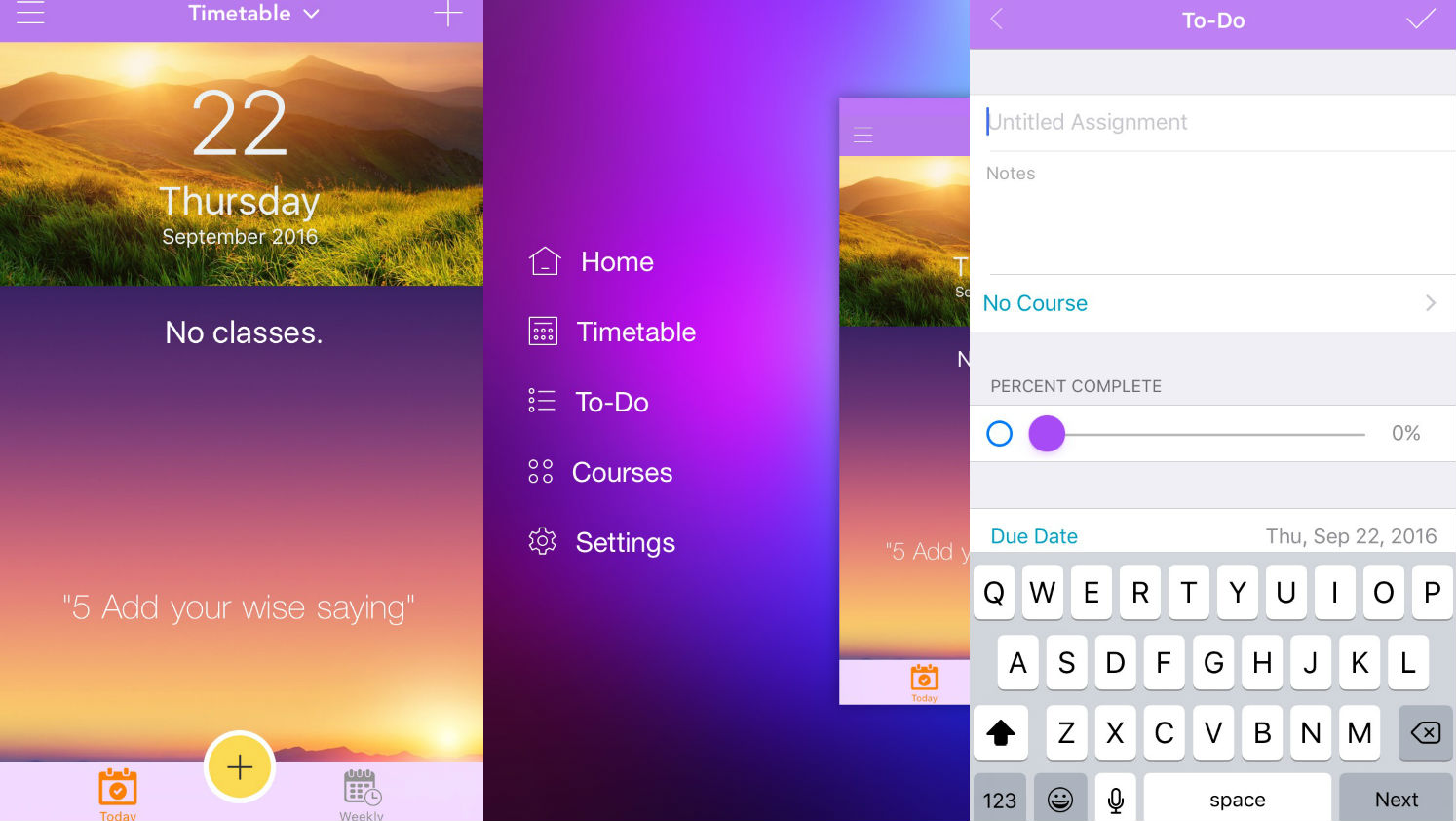 Speaking of sticky notes, I love the weekly interface that 7days displays. It's colorful, concise, and shows both the event and the time in small little colorful cubes. The pastel colors also are easy on the eyes, which is nice for when you obsessively are checking something to make sure you haven't missed it yet (my fear of missing out is off the charts).
The way the sunrises and sunsets kind of just morph in and out is cool too, and not jarring in any way. Plus, you can swap out your own images if you want and change the color scheme (so it can be jarring if that's your style).
Although it doesn't have the heft that high-octane corporate goers will probably want, 7days is great for the rest of us. There are so many options for getting organized it's overwhelming, but for the price it's worth giving it a shot.
7days is an iOS app that can be downloaded for $0.99 in the iTunes App Store.