Streaming boxes will, no doubt, be huge sellers this holiday season. With the push toward untraditional TV consumption growing larger by the year, the little black box you choose to have beneath your television is increasingly important.
Two of the best come from Roku and Apple in the form of the Roku 4 and new Apple TV. But which is the better choice?
Features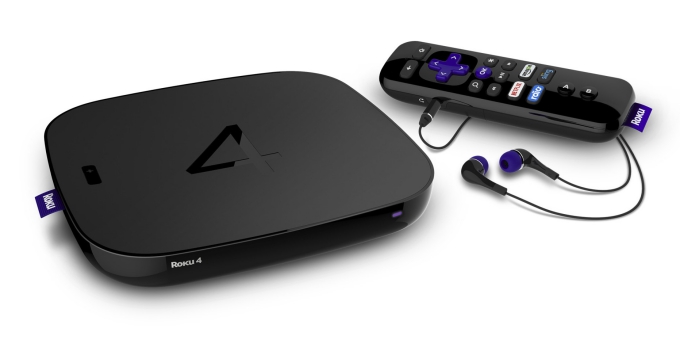 Both streaming boxes feature fairly minimalist designs that are incredibly similar. Each device is a black box, the Roku 4 being shorter and wider while the Apple TV is a bit taller and thinner. They're meant to go unnoticed beneath your television, thus the nondescript looks. You could argue that Cupertino's box and Siri Remote are sleeker and more refined, but Roku's efforts are not lackluster.
Specifications are an area of big difference, but it's primarily due to contrasting strategies. Apple TV is powered by tvOS and comes with an app store, meaning you need more hard drive space on board, whereas Roku offers myriad channels to stream content rather than download any specific application. Thus, the Apple TV has 32 or 64GB options, whereas only 256MB on the Roku 4. To its credit, Roku's flagship streamer does have a microSD slot and a USB port for external storage options.

As is customary with any streaming box, both devices come with a remote, each offering a suite of different features. Apple's is a gorgeous piece of hardware, whose biggest asset is the touchpad, allowing users to fluidly flick through the new tvOS UI. Roku's remote is a little more toy-like in looks, but has a few interesting tricks up its sleeve. The first is a headphone jack that lets viewers redirect audio to a pair of headphones, allowing them Netflix and chill without disturbing anyone else. Another neat trick of the Roku remote is, if you happen to misplace it, you can press a button on top of the box that emit a tone from the remote to help you find it
Inside the Apple TV is a dual-core A8 chip and 2GB of RAM, while Roku 4 brings a quad-core processor with 1.5GB of RAM. The disparities are not terribly important, given that the main function of each box is to stream video, a task that doesn't take a ton of processing power, but the added RAM on Apple's device will help with its more complex gaming offerings. Meanwhile, the quad-core processor on the Roku helps push 4K content. Previous editions of the Apple TV included an optical audio port, but that has been ditched in the latest model. Roku 4 still has the port on board, making it a better choice for users with complex home audio setups.
Software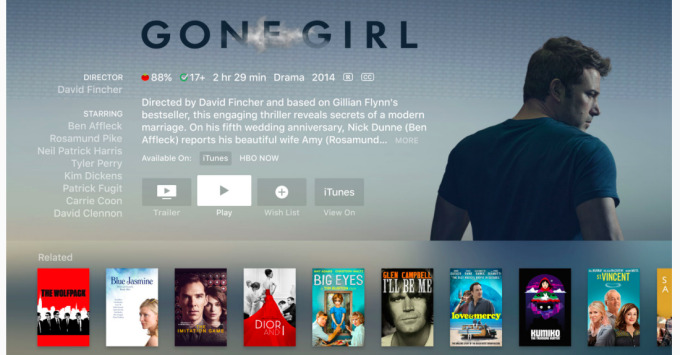 Roku has kept its user interface relatively the same the last several years, and that didn't change with the introduction of the Roku 4. It's not a bad interface by any stretch, but feels stale when compared to the glitzy transparency of tvOS. Every bit iOS for your television, Apple's new UI is beautiful, but more importantly, fast and fluid. Many reviewers have claimed it to be the fastest interface on a streaming device, but we at Paste have not tested it ourselves. The biggest change, though, is the Apple TV's new, app-based structure. Channels have been unceremoniously removed in favor of a slew of apps, from your basic media providers (Netflix, HBO, etc.) to more intriguing options like Gilt and Airbnb. It's in the app store that Apple is pushing the future of television, with apps like QVC that give users live feeds, but also options to immediately purchase the item they're seeing.
Roku's software doesn't have anything close to Apple's in that regard, but its new software (Roku OS 7) does come with a few new features. The most notable is Roku Feed, which lets users bookmark favorite TV shows and movies, and will notify them when one of its channels offers that content.
Voice control is found on both systems, but there's a clear advantage here for Apple. Roku's remote will let you search for a certain title, actor or director, but the Siri Remote lets users input hyper-specific commands, or even broad phrases like "good movies from the '80s." Both boxes do a fine job offering numerous results, rather than pushing a single ecosystem like Amazon's Fire TV has been known to do.
Content


A streaming box is, really, only as good as the content it offers. The Apple TV and Roku 4 will give you the basics like Netflix, HBO Now, Hulu, etc. If you're deeply invested in Apple's ecosystem, the choice is obvious and you'll be more than happy with what Apple's box has to offer.
For anyone else, though, there are some big omissions from Cupertino's streamer that the Roku 4 includes. Amazon, Vudu, Sling TV, Crackle and more are found on Roku's device, but not the Apple TV. The app store is momentous, and could very well make up the distance in the years to come, as well as offer myriad apps that innovate the very nature of watching television, something Roku is simply not set up to do, but until then Roku's thousands of channels outclass the Apple TV.
Roku also has one big component in its corner: 4K. The lack of 4K support on the Apple TV is a disappointment that won't be felt by many in 2015, but could be a major hindrance down the line. The fact the Roku 4 comes equipped with the ability to play 4K content means it's the more future proof of the two, and a better choice for pixel buffs. It also does a solid job of highlighting what content, though limited, is available in the higher resolution.
Price
The final question to consider regarding the two streaming boxes is price. Roku 4 comes in at $129, while the Apple TV is $149 for 32GB and $199 for the higher storage model. While neither are exactly an impulse buy, there is no clear-cut reasoning behind the $20 price jump for the Apple TV. Sure, it can be argued its a more sharply designed product, but that's not a huge boon in this form factor. More important are content and features, both of which could be awarded to the Roku device thanks to more channels and 4K support, making it the better value.
The line is so thin that value, however, is based more on personal preference than any definitive differences between the two. If you want a system that will offer a nice array of games, go with the Apple TV. If you want loads of content, aren't tied to Apple's ecosystem and want 4K support, head home with a Roku 4. If you're intrigued by the app store and think it could revolutionize how TV is watched in the future, you can't go wrong with early adopting the new Apple TV. No matter the choice you make, you'll get a solid streaming option with potential, and a device that will make holidays with family all the more bearable.