1. Plex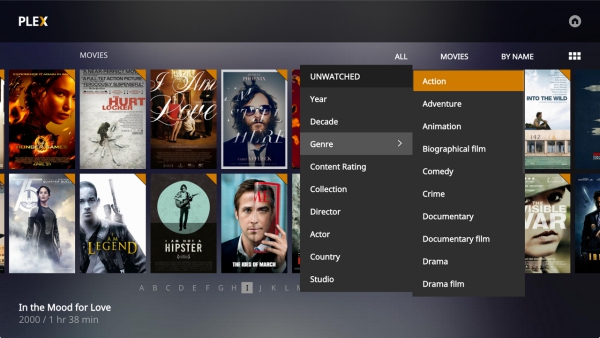 In recent years, Plex has become the household name in personal media servers, allowing users to organize their home library of movies, TV shows and music into a slick and beautiful interface, and then stream them to an array of devices. Now, after being available on iOS for years, it's finally coming to Apple TV.
2. Withings Home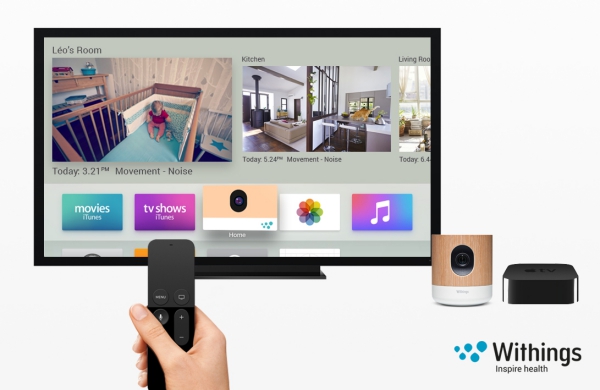 Though the bulk apps available for the new Apple TV at launch are, naturally, centered around video and audio consumption, the new tvOS platform and app store allow for variety. One of the more intriguing apps at launch comes from Withings Home. The HD video monitor and air quality sensor will let users keep an eye on their home, or perhaps the sleeping baby upstairs, from the comfort of their couch.
3. Streaks Workout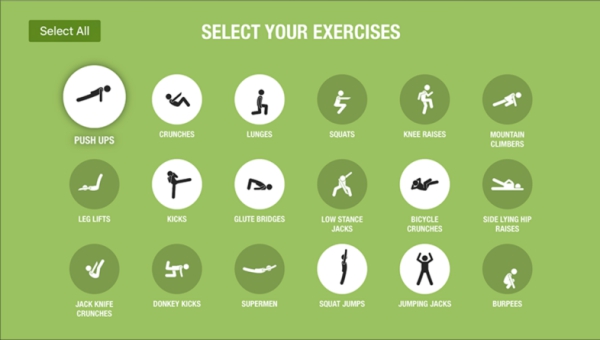 The new Apple TV is a natural fit for workout enthusiasts thanks to the tvOS platform and app store. Streaks gives users the opportunity to do a bevy of exercises in their living room, all while recording the pace and number of repetitions. The app also has nice customization features, meaning you can get the most out of your workout.
4. VLC Player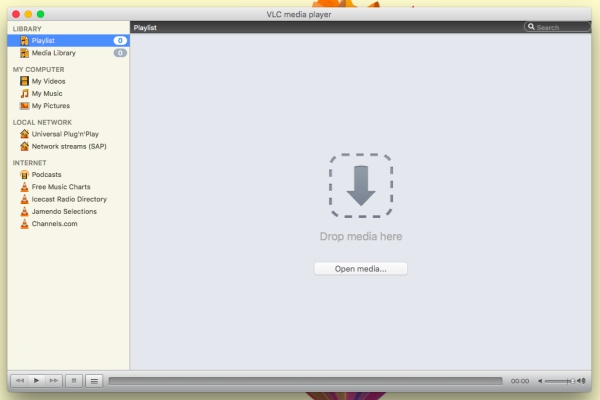 Long the standard in free and open source media players, VLC is bringing its robust library of file types and streaming protocols to Apple's little box of magic. An exciting addition for Apple TV users, having VLC on board could open up playback options for users, making movie night a little less stressful when funky files are involved.
5. Airbnb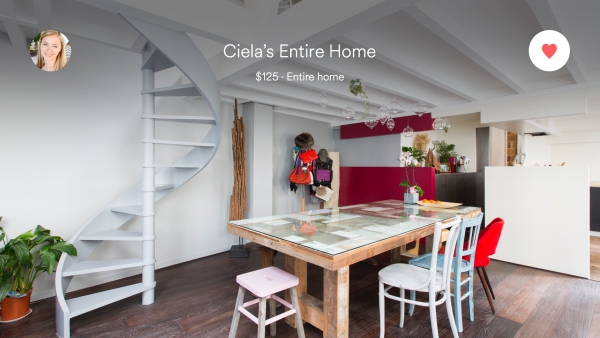 Airbnb shows the capabilities of Apple TV outside video playback. Though it may seem odd at first to include a travel app on a set-top box, when you consider that the television is the largest, and most social screen in the home, having shopping, travel and other amenity-type apps makes perfect sense. Now, you no longer have to huddle around a 13-inch screen when choosing your next getaway.
6. Rayman Adventures + Other Games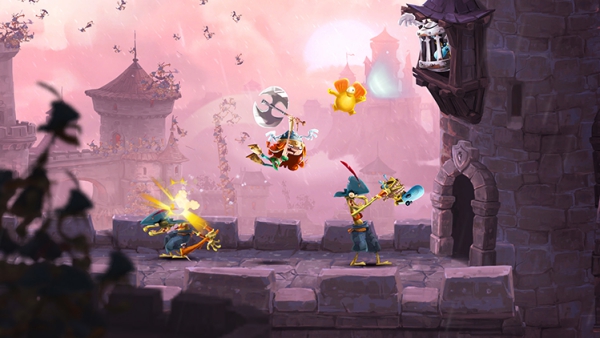 Perhaps the biggest addition to the Apple TV is gaming. Unlike, say, the Ouya, Apple's media machine is shipping with a handful of nice titles including Rayman Adventures, Transistor and Guitar Hero Live. With tvOS' aggressive storage management, the Apple TV could become a haven for casual gamers and even entice a few in the hardcore bracket. Whether it can take on the big boys at Sony and Microsoft, however, remains to be seen.
7. HBO Now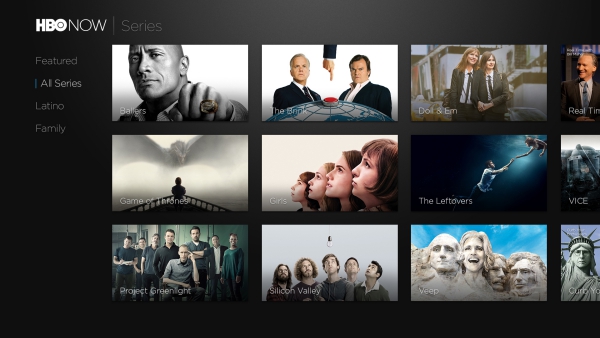 Even with all its new bells and whistles, the fact is the Apple TV still needs marquee apps to succeed. Cupertino knows this, which is why they locked up HBO's glitzy new streaming service last year, before anything was known about the new set-top box.
8. CBS, NBC, Fox Now, Watch ABC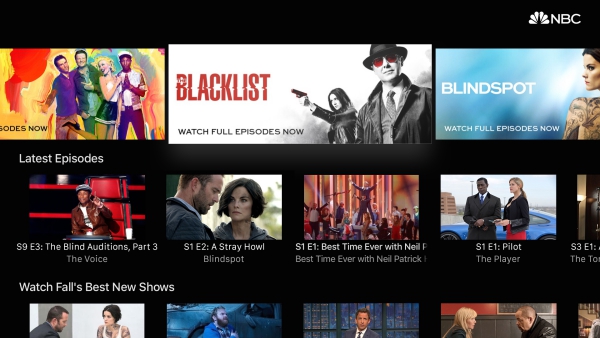 Apple would eventually like to push cable providers to the fringes, and become the promised land for cord cutters. Tim Cook said as much during the press conference unveiling the new Apple TV, and including both premium cable apps as well as those from the big four networks is an essential first step. Cook and co. are still a long way from making Apple TV the number one destination for users looking to ditch the cable box, but the potential is apparent.
9. Watch ESPN + Other Sports Apps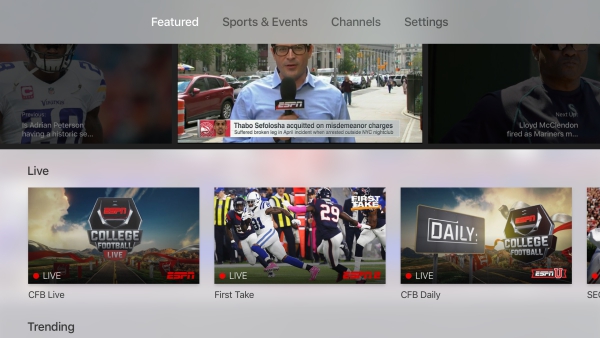 Another key in grabbing cord cutters is live sports. Having ESPN, MLB.tv, NBA League Pass and NHL Gamecenter on board is a huge get for Apple. If only the powers of Cupertino could convince the NFL, the country's most popular and profitable sport, to deliver a decent streaming service without restrictions.
10. Netflix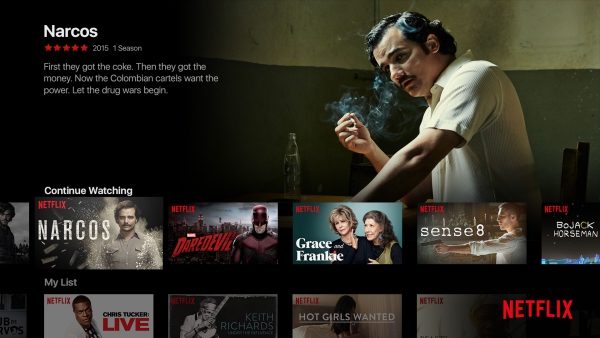 Simply put, Netflix is still the king of streaming services, and there was no doubt Apple would let their shiny new hardware hit shelves without it.