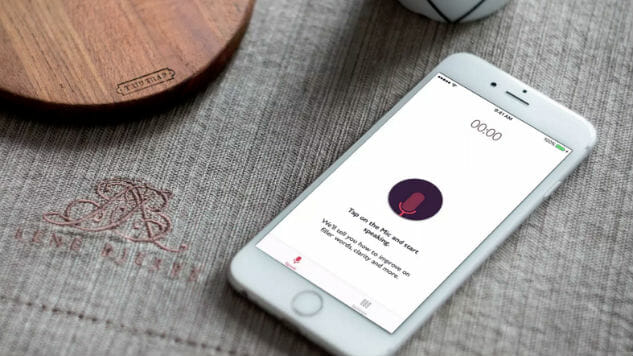 Growing up, one of my worst fears was public speaking. I would dread alphabetical order, and revel in "reverse alphabetical order," hoping that eventually, somehow, the class would have to move on to another topic before I was called to present my project (this actually happened on numerous occasions).
Fighting bouts of "uhs' and "ums" for nearly two decades, it wasn't until college that I really found my voice. Ummo is an app that seeks to help people find theirs far earlier, and for the most part, it achieves that.
With its very basic UI, Ummo gets right to the point—speak into a microphone and say something, anything, and it will identify filler words. I found that it was useful to look up famous speeches (some of a kingly manner, yes), or read a news story and try to sum it up in my own words. As expected, filler words were abound. The app focuses in on the big ones (sort of, actually, you know, I mean, kind of, right, Uh/Um, and basically), and displays them accordingly, breaking them all down in script form.
But amazingly, the app actually sums up your entire speech word for word, displays the time, pace (for example, 120 words a minute), pauses, and clarity (volume deviations). I didn't think about it until after I had used the app, but pacing and pause calculations are extremely important. For the former, it helps me maintain a cadence or learn to shift how I speak to possibly account for a limited engagement, or a brief speech (say, at a wedding).
Pausing, I came to realize, is just as important as filler. The app displays a graph of sorts to help ascertain where the pauses took place. It's all very accurate, and only on a few occasions did I find that the app deviated from what I was trying to say. In fact, it made me speak more clearly, which did enhance its accuracy.
While its use may be limited depending on your profession or current education level, it's worth checking out for public speakers. It would be nice if it had built-in speeches and suggested candid topics to speak to, but with enough effort you'll get a lot out of it.
Ummo is an iOS app that can be downloaded for $1.99 in the iTunes App Store.