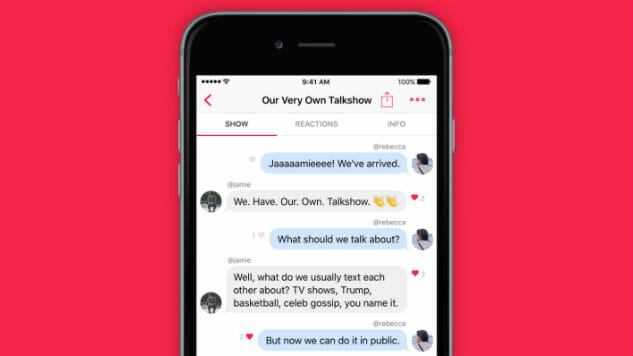 Our lives are becoming increasingly public as each year passes in our post social network world. I hesitate to call it "dangerous," as privacy options have improved over time, but the implications as a whole are clear. Babies now have their entire lives chronicled on Facebook or Tumblr before they can even speak, sometimes entirely in public view.
Beyond the lens— helicopter parents, eager to attach a GoPro to their kids or even view them on closed circuit television cameras while at work. Talkshow kind of epitomizes that reality, mostly in a dull, impersonal way.
The gist of Talkshow is that it places you right in the middle of a conversation, live, while it's happening. There's no need to break the ice, just jump in (after confirming your phone number with the app, otherwise you're restricted to viewing only) and pick up where the conversation left off. This includes typical exercises like finishing someone else's story, counting to a certain number, or just chatting about current events.
The main problem is that there aren't any real curation tools to drive you towards the best conversations Sure there are "star" options and the like but upon logging in, you're just given a bunch of different options and are forced to manually sift through the white noise. In other words—most of the chats are just…dull.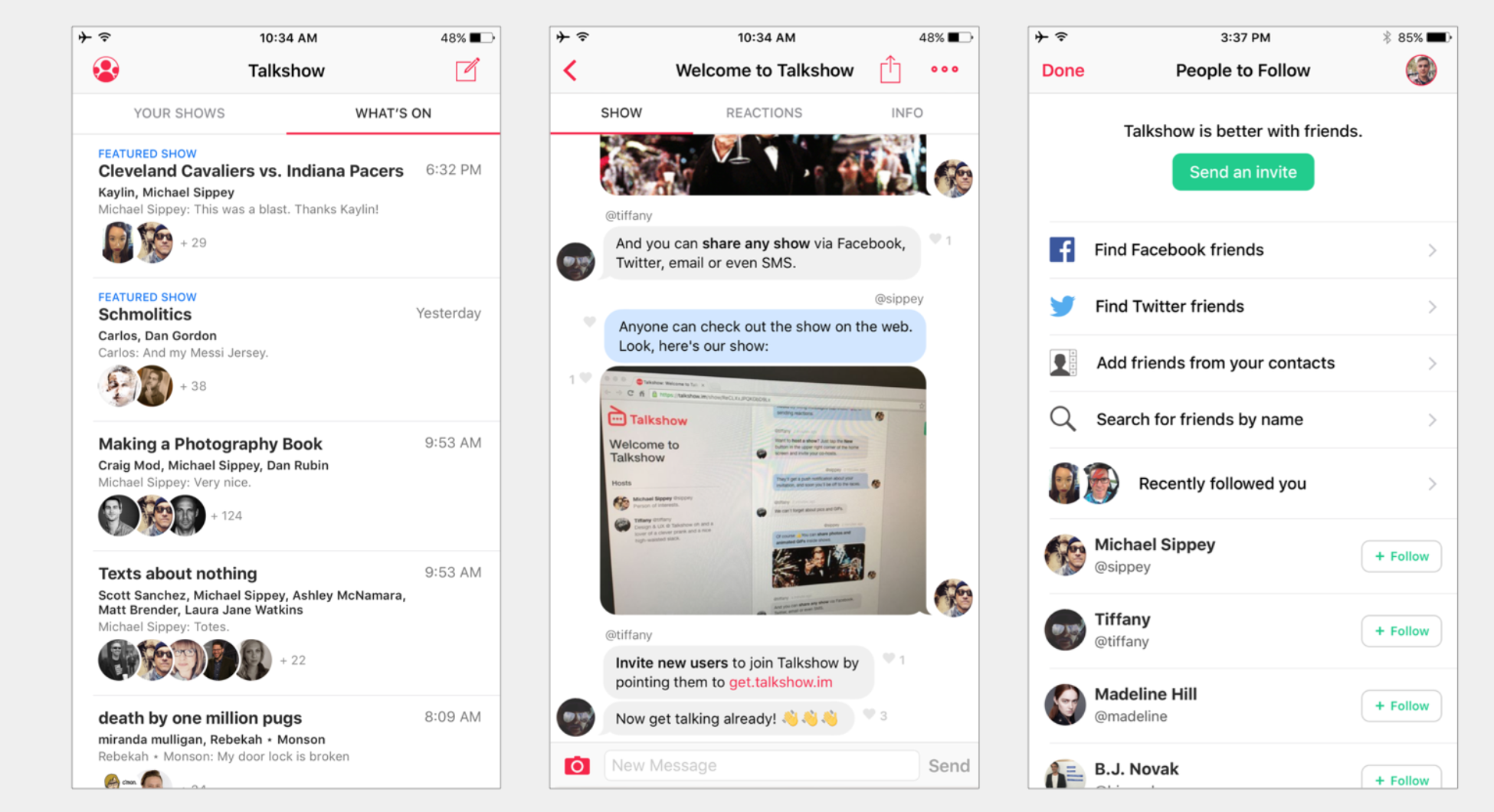 Beyond real-time events like basketball games (of which there have been some great ones recently) and news stories, most conversations can be distilled around to "what's up?" I've found that most of these sessions mostly surmount to a typical teenage conversation with their parents ("nothing") and that's about it.
Every so often I would come across something worthwhile, but the juice just wasn't worth the squeeze. It's an interesting idea that basically amplifies everything 90s AOL chatrooms were trying to do while making them more personal to a degree, but the service just isn't there yet.
Talkshow is an iOS app that can be downloaded for now in the iTunes App Store.