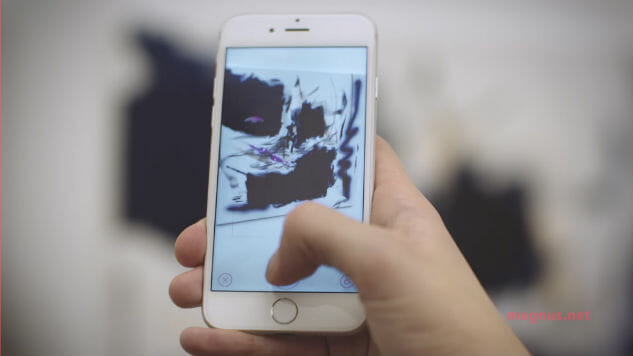 I don't go to museums as nearly as often as I should. Being next to a major metropolitan area I do have access, but only go several times a year. It sounds silly, but with access to apps and other avenues of information, it's easier to plan out visits, and see if anything at the location would interest me.
A lot of this has always been available by way of an organization's website, but apps and their location tracking capabilities take it to the next level. That's sort of what Magnus does, with a skew towards art.
Like many location-based apps, Magnus seeks to show you nearby art galleries and exhibits, and basically works as a Yelp, sans-reviews. You can see gallery times, themes, and sort them by several categories, like curated picks or nearby locations.
The really cool thing about Magnus is that it actually shows the pieces of art in the app that are displayed at select galleries. So you can not only use this as a decider in terms of whether or not to go, but as a window inside of the location if you can't attend. It's just another way the increasing reliance on devices is actually bettering our lives.
I'm hopeful in terms of the database entries. After using it over several weeks I did see an uptick in entries, so the app developers are making an attempt to grow the community and raise awareness. It can also showcase the price of a piece of art, which ended up being a "thing" in and of itself.
Upon researching this concept it appears as if art galleries aren't receptive to showing prices because of a multitude of reasons, including the "cheap" feel of price tags, and the concept of how art is worth different amounts of money to different people. It's an uphill battle to get authorization for prices, but Magnus seems to be leading the way.
Whereas a lot of other apps have made me change my lifestyle, even if only slightly as a result of using them, I don't think I'm going to be an art fiend anytime soon. It does its job, but doesn't really provide a whole lot of functionality outside of its regional limitations (there are very few areas that have coverage presently).
Regardless, if I'm ever in a city walking around looking for something to do, I'll pop in Magnus and see what's up.
Magnus is an iOS app that can be downloaded for free in the iTunes App Store.