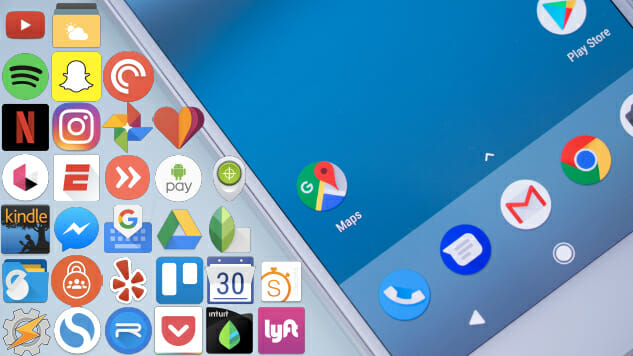 There are nearly three million apps in the Google Play Store. That's a lot of apps. Simply running the numbers, one can easily estimate that most of them aren't worth your time, so how do you cut through the trash to find the apps you really need?
Fear not. We're here for you. Just like last year, we've compiled 50 apps that are essential for Android users. These range from media apps, to tools, to simple housekeeping fare. No matter what section of the Play Store they came from, they all hold at least one thing in common: they deserve a spot in your app drawer.
These are the 50 essential Android apps for 2017:
Amazon Kindle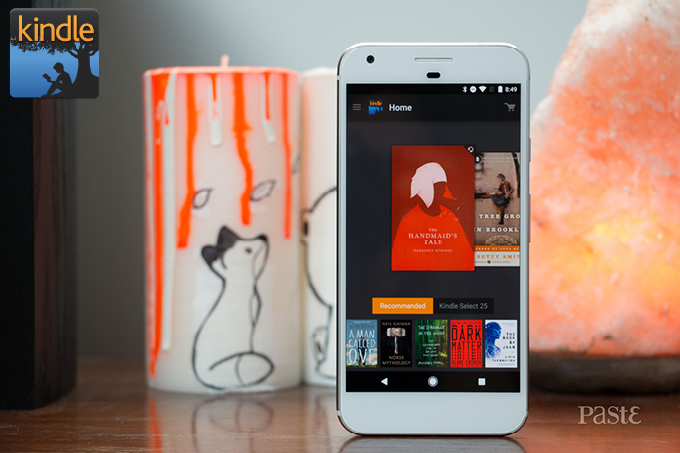 Amazon is still the king of eBooks, despite the best efforts from other companies like Barnes & Noble. If you're already tied into the Kindle ecosystem, the Android app is a must have. It allows you to sync your current read between your phone, tablet and Kindle so you can keep all your devices on the same page. If you're not a Kindle user, there are other great options in the Play Store like Moon+ Reader and Overdrive, which allows you to borrow eBooks from your library.
Android Device Manager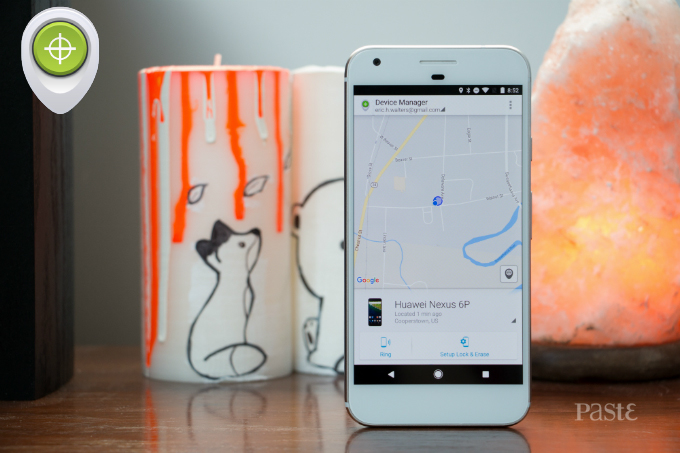 Given the importance of smartphones to most people's lives, you need to have a plan when something goes wrong. Android Device Manager helps users locate their device when it's gone missing, reset their pin or passcode and even erase all the data. It's not an app you will use everyday, but the one time you do need it, you'll be happy it's in your app drawer.
Android Pay

Unlike iOS, Android has a few options for mobile payments depending on what device you have. If you're locked into Samsung's Galaxy line, using that company's own payment app is the likely choice. For anyone else, the answer is Android Pay which allows users to add any card from a participating bank (which is most major U.S. banks) and a large number of rewards cards.
Any.do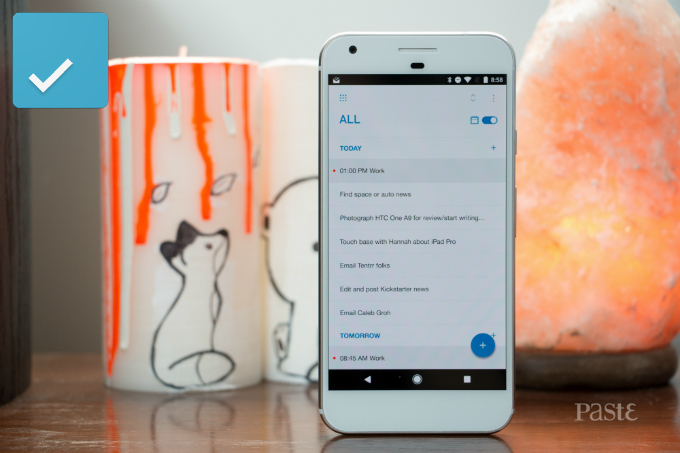 Keeping yourself on task can be immensely difficult. Any.do is a great way to do so thanks to its ability to sync between all of your devices, including desktop, so you're always in the know about what's next on your to-do list. Add in a deep bench of features, like sharing lists and tasks with friends and co-workers, and Any.do becomes a must have.
Avast Mobile Security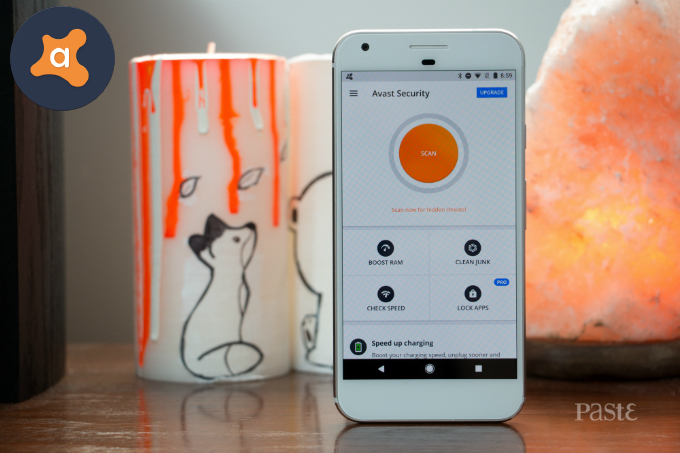 Of the two major mobile operating systems, Android is the more vulnerable from a security perspective. Though the best security is still common sense, it's nice to have a safety net. Avast is one of the most recommended security apps in the Play Store, and for good reason. It has a host of features, including WiFi scanning, app locker, RAM boost and more.
Blendle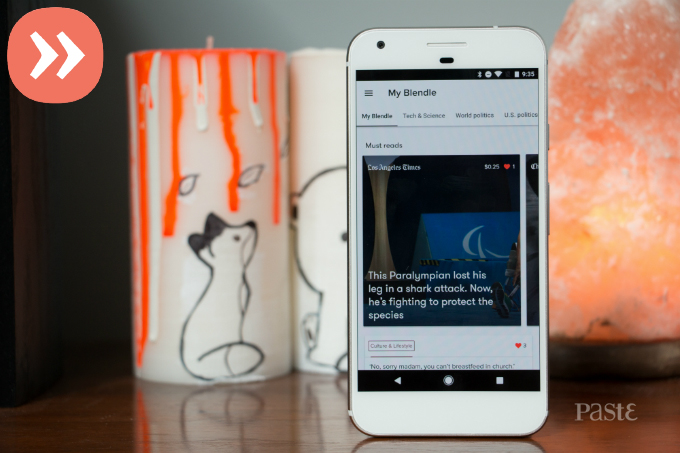 Blendle is one of the most interesting new apps to hit the Play Store in recent years. It shakes up the mode of delivery for high quality, subscription-based journalism, allowing users to buy articles à la carte from top-tier publications like The Washington Post, The New York Times and more.
CamScanner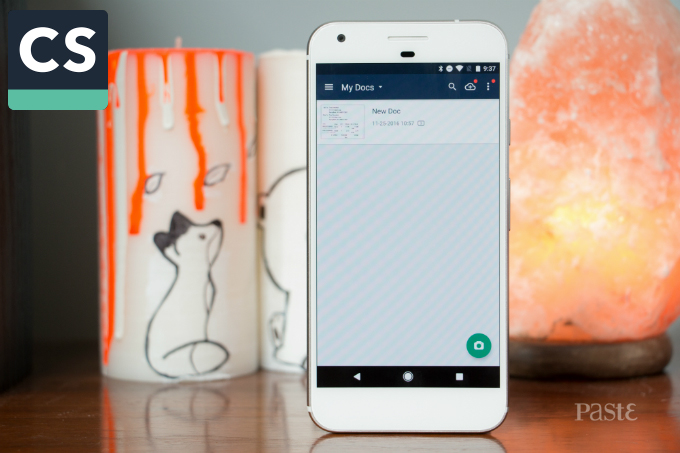 If you ever need to scan documents on the go, CamScanner should be your go to. It's incredibly simple to use and helpful in a pinch. The app also allows you to sync your scanned documents across multiple devices, so you can keep everything up to date.
Duolingo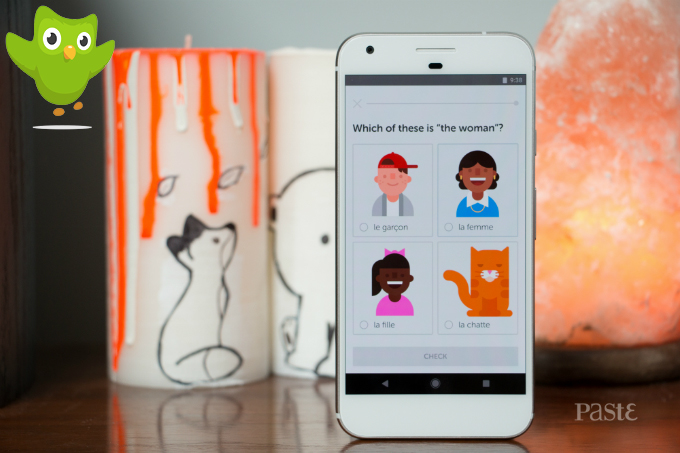 Duolingo has long been one of the best language apps on the market, and nothing has changed in 2017. It's beautifully designed, easy to use and offers real instruction. The app claims that 34 hours of use is equal to a semester of university-level education.
ESPN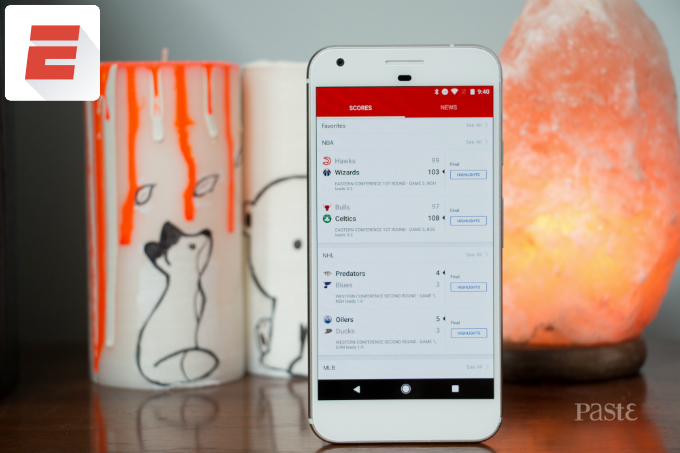 Though the worldwide leader in sports has fallen on hard times recently, it's app is still one of the best designed and easy to use options for sports fans. Timely, customizable updates for your favorite sports and teams, plus industry news, make it a must have.
Facebook Messenger

You may be able to get away without installing Facebook's primary app, thanks to slick wraps like Metal, but avoiding the company's messaging option is more difficult. Luckily, the app performs well, is beautifully designed and is continually adding new features, like the ability to send money to friends within the app.
Flamingo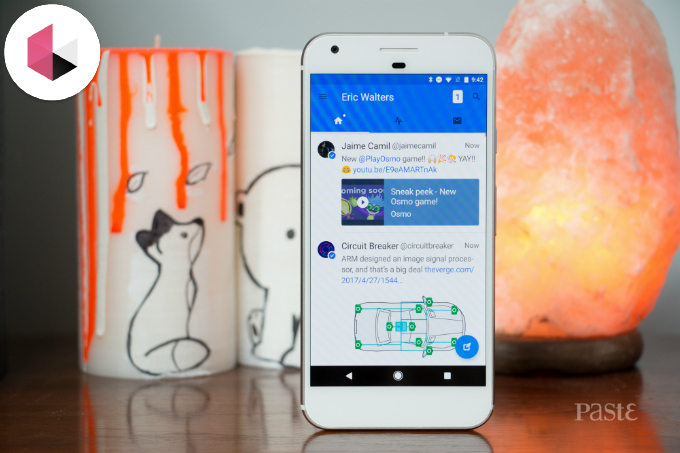 Quite possibly the most gorgeous Twitter alternative on the Play Store, Flamingo stormed on the scene last year and quickly became a favorite thanks to its combination of looks and performance. Though it lacks some features the standard app contains, thanks to Twitter's well-documented surly attitude toward third party apps, it makes up for it by offering the best, uncomplicated, pure Twitter experience on Android.
Flipboard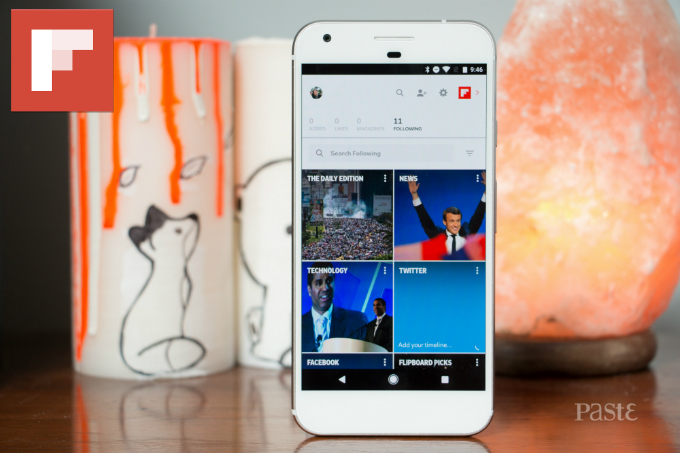 Flipboard shook up its approach recently, but the core of the app remains the same. It collects various news sources and topics into "magazines," giving users a single place to quickly catch up on the news they care about. It remains one of the best looking, and useful, news apps on the market and one that is well worth your time.
GBoard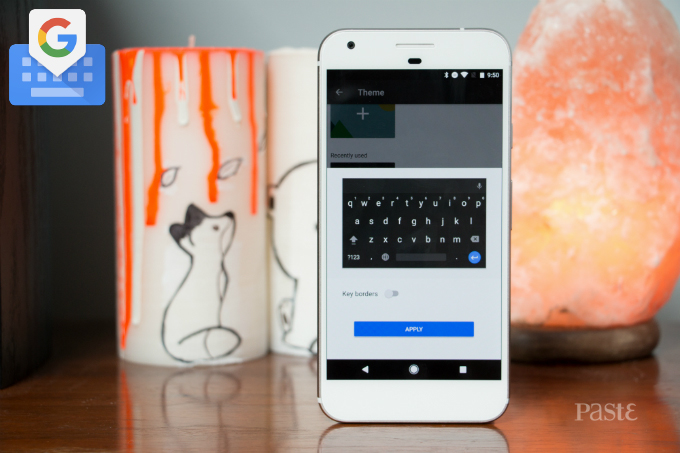 There is no shortage of keyboard apps in the Play Store, but Google's own offering is the one you should have on your phone. After debuting on iOS, Mountain View finally brought the full GBoard experience to its own operating system months later. Though it seems a simple addition, having a Google search button directly on your keyboard is incredibly useful, making the whole experience of using your smartphone more efficient.
Google Chrome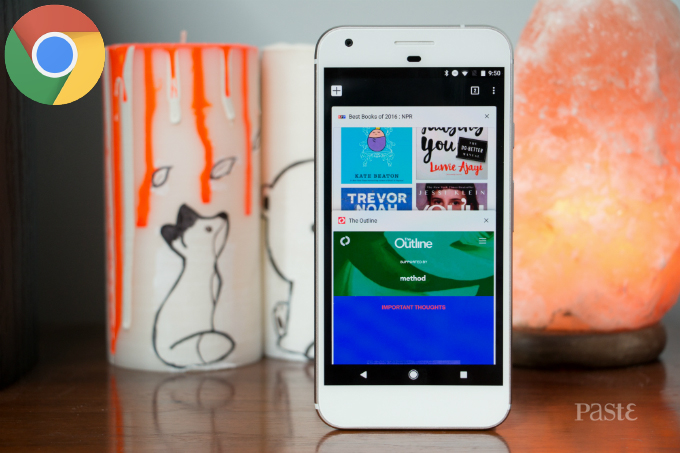 Arguments can be made for numerous Android web browsers, including Dolphin and Opera Mini, but Chrome gets our nod because of the simple fact that you're probably using it on your desktop or laptop. The app's ability to sync your searches and history across devices is useful in a way that isn't always apparent, but the moment you want to visit a website, whose address you can't remember, on your laptop, you'll be elated you were using Chrome on your phone, too.
Google Drive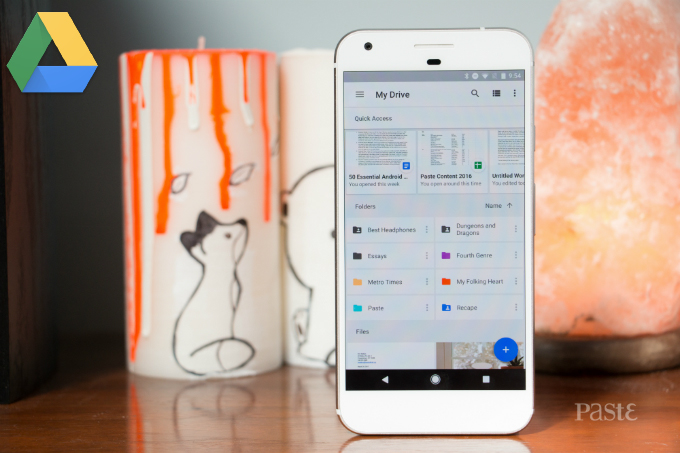 There are no better online office apps than Google Drive. Seamlessly working between all your devices, it's the best and easiest way to handle documents across multiple locations and machines. The only downside is that, in order to get the best experience out of Drive, you will have to download a few other apps, like Google Sheets.
Google Fit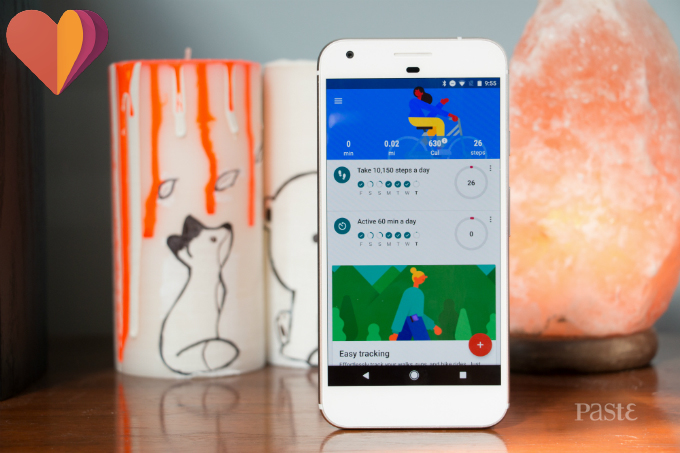 Fit's best feature, aside from being a beautiful and effective app in its own right, is its willingness to play well with others. If you need a more robust experience than what Fit offers with its basic fitness tracking, simply team it up with another fitness app you love.
Google Maps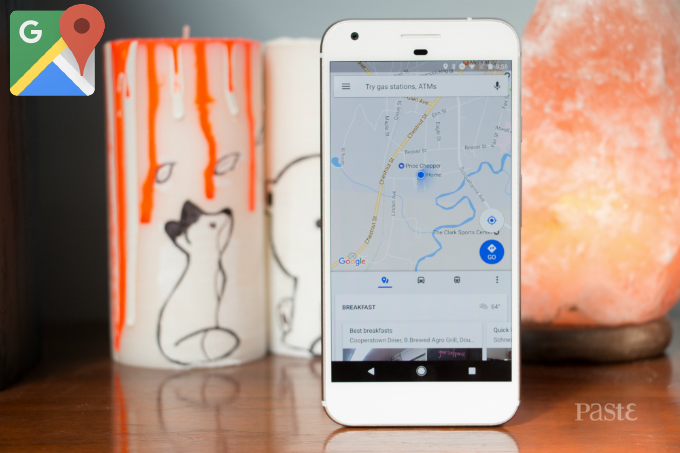 Waze has carved out its own section of the market, becoming a clear competitor to Google Maps (though, not really, as Google owns both), but the latter is still king. It's the best maps app on the Play Store, and is always improving with new, and better, features like the recent addition allowing users to add a stop along their road trip.
Google Photos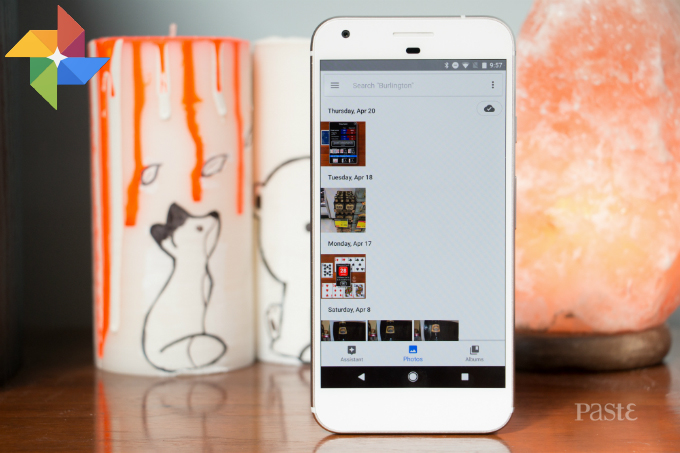 Quietly one of Google's best apps, and perhaps the best product it's released in years, Google Photos is absolutely a must have. It's the best way to index all of your photos, particularly because it will do it automatically for you. The real star of the show, though, is the machine learning at work that makes searching through your photo collection a breeze.
Google Translate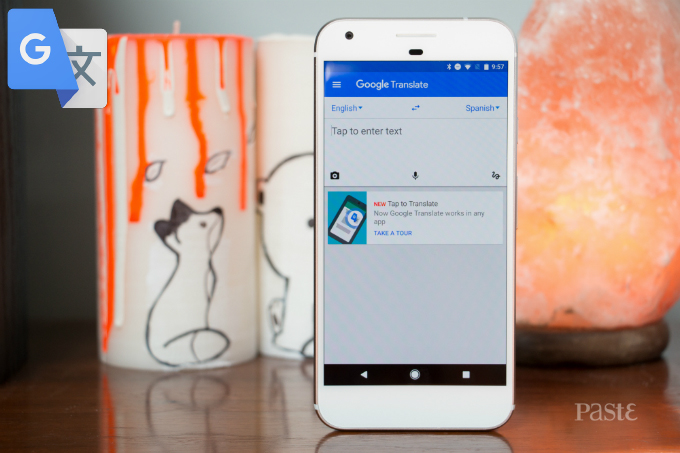 Sometimes lambasted for its direct, and often humorous, translations, the Google Translate app is actually quite helpful, especially if you're a frequent traveller. It uses the smartphone platform intelligently, letting users scan signs, posters and other items in the real world and translate them on their phone. If you find yourself in unfamiliar territory, look to Google Translate to lend a helping hand.
GrubHub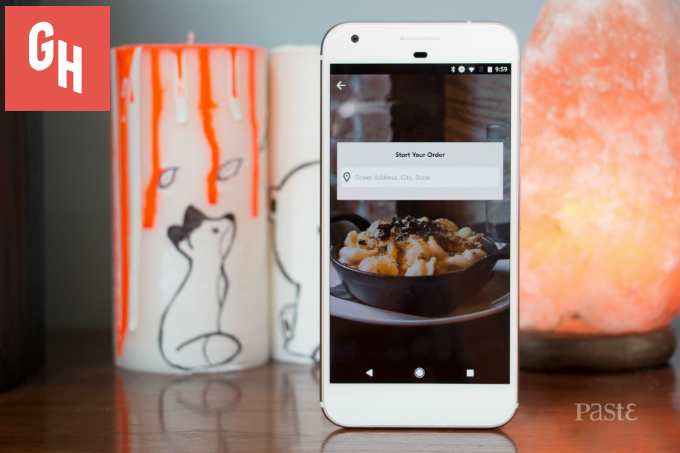 If you live in one of the thousand-plus supported cities, you need to have GrubHub on your phone. It turns tons of restaurants into instant takeout options because it will deliver the food for you. All you have to do is get it on your phone, search for what you're craving and place the order.
Headspace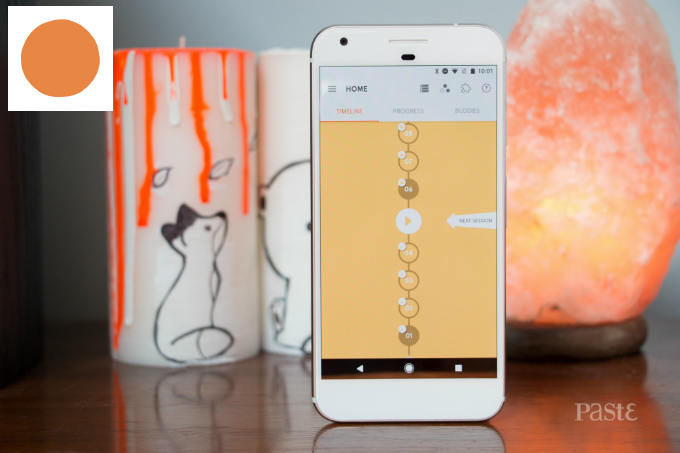 With the world becoming more stressful each and every day, an app that helps you manage that stress is indispensable. Headspace is one of the best apps available for adding a little mindfulness to your day, with its guided meditation sessions that help you relieve stress and find an emotional balance.
IFTTT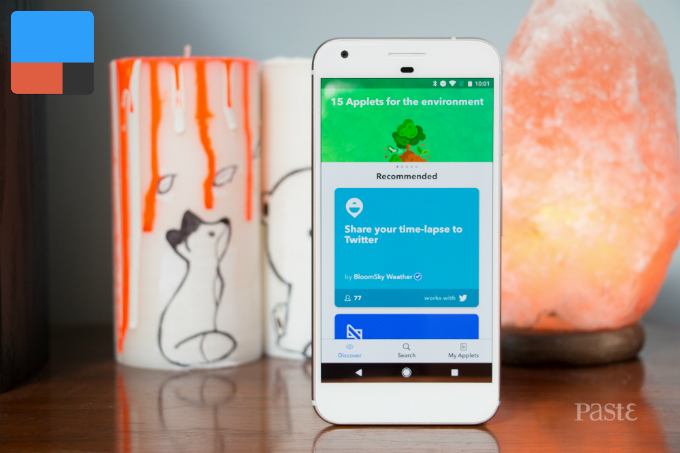 A classic Android app, IFTTT helps you unlock your phone's potential. Its wide array of applets let users connect multiple applications together, so your Philips Hue lights will blink when your favorite baseball team scores, or your steps from Fitbit will be logged into a spreadsheet on Google Sheets everyday and much, much more. Support for Google Home and Amazon Alexa make it even more useful.
Inbox by Gmail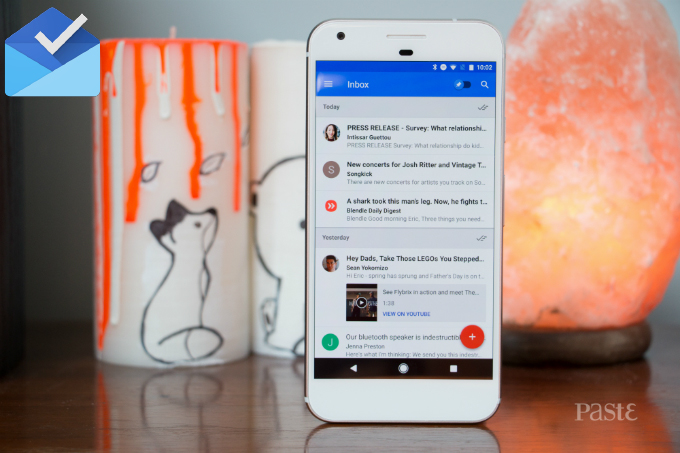 The race to find the perfect email app may have cooled of late, but there are still numerous great options to choose from on Android. Inbox gets our vote thanks to its streamlined interface, and built-in smarts. It will bundle similar messages together, show any reminders you set throughout the day, let you snooze messages until you have time to deal with them and more.
Instagram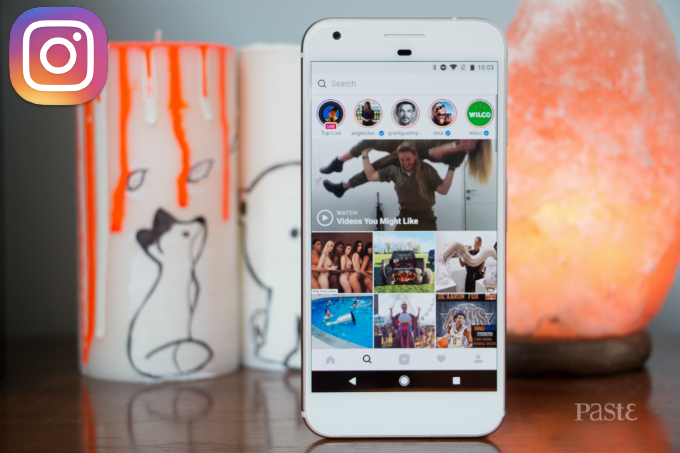 A no-brainer. Instagram is a juggernaut, and it needs to be on your phone. Sure, it may be blatantly ripping off the core features of Snapchat, but its still a hotbed for the social media movers and shakers of the world, and a phone without it is one sorely out of the zeitgeist.
LastPass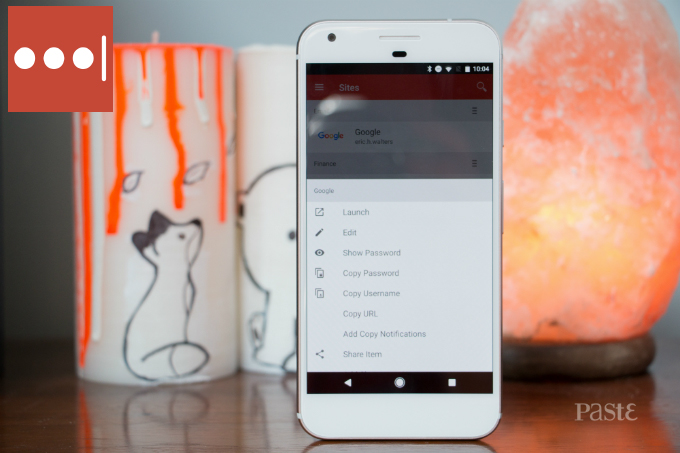 One of the primary steps everyone should take toward being more secure online is creating varied, intricate passwords. A manager like LastPass makes the process easy. It lets users sync across multiple devices for free, and will even read the context of your screen to know if it should chime in with a username or password suggestion. LastPass can give you ease of mine, and ease of use.
LinkedIn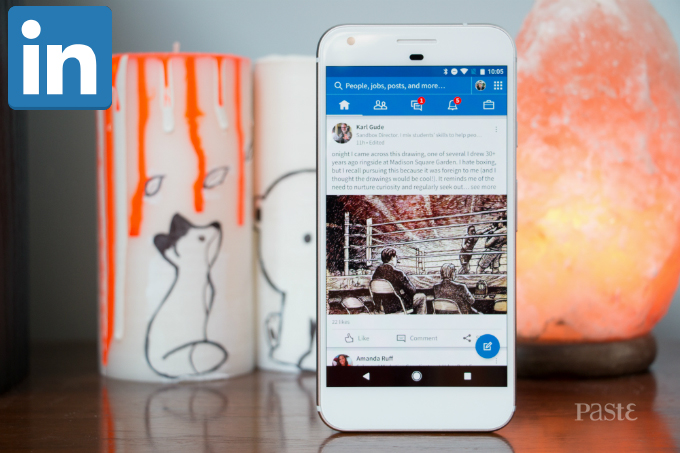 LinkedIn may not have the same pull as the biggest social media apps in the world, but it's still the best place to connect and communicate with a bevy of professionally-minded individuals. It's the best networking tool you can have on your smartphone, so give it a place in your app drawer.
Lyft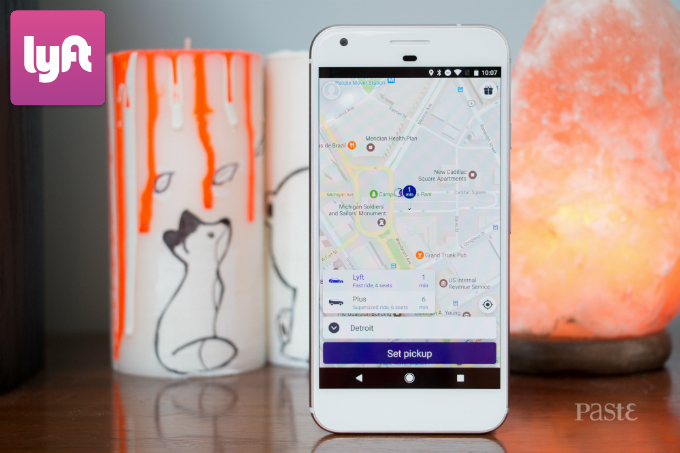 When it comes to rideshare apps, the choices are obvious: Uber or Lyft. For most, the preference leans toward the former, but given Uber's rough recent history, we're giving the edge to the purple mustache.
Microsoft Office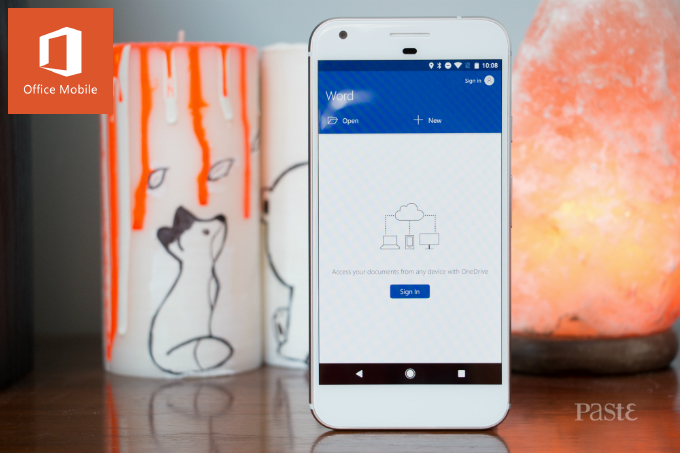 Now, when we say Microsoft Office, we do not mean for you to download the app named Microsoft Office. That app should not actually exist, as it simply tells users to download Word, PowerPoint and Excel. Save yourself the frustration, skip the middle man, and download those three apps directly from the Play Store. The good news is that the proper applications are great adaptations of the Office experience you've known for years.
Mint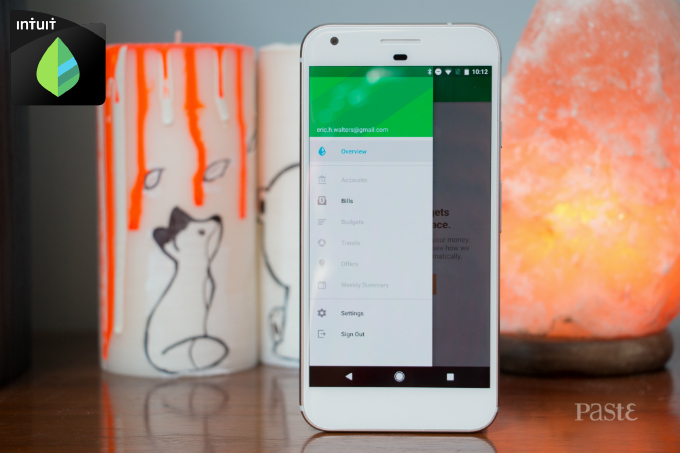 Keeping on top of your budget can be complex, and overwhelming. Mint is a robust tool to help you keep your finances in line, allowing you to see everything in one place and take the proper steps to make sure you never miss bill, and properly save over time. It certainly takes some time and effort to get the most out of the app, but if you're willing to put in the work, the result is worthwhile.
Netflix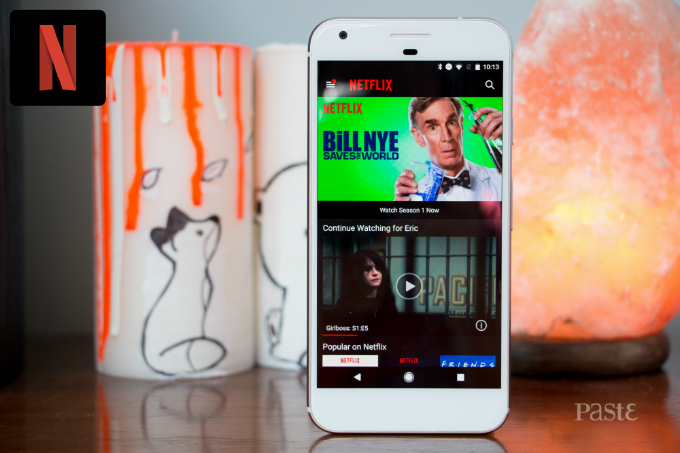 No argument needs to be made for Netflix. The service has become essential as a haven for old favorites and new, medium defining work. The added feature of offline play gives even more reason to download, as if Stranger Things, Unbreakable Kimmy Schmidt, BoJack Horseman and all the rest weren't enough.
Nova Launcher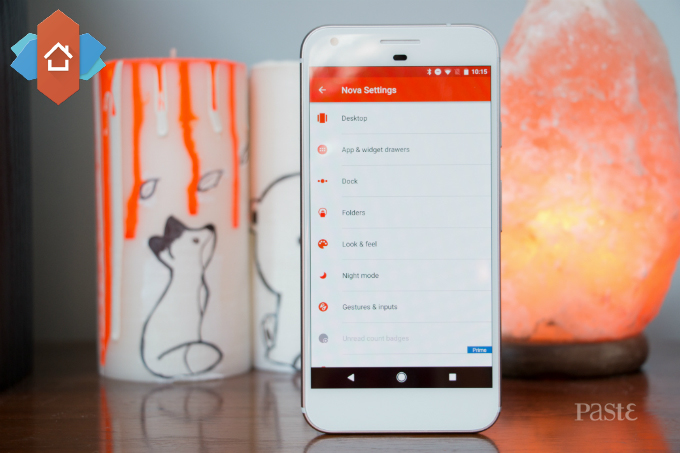 If you don't happen to be living the stock Android life and are sick of your phone's ugly software, or maybe want more customization than Google offers with its take on the operating system, your first stop should be to the Play Store to download Nova Launcher. Nova has long been one of the best launcher alternatives, giving users loads of visual and functional customization options, and it's only gotten better and more refined over the years.
Pocket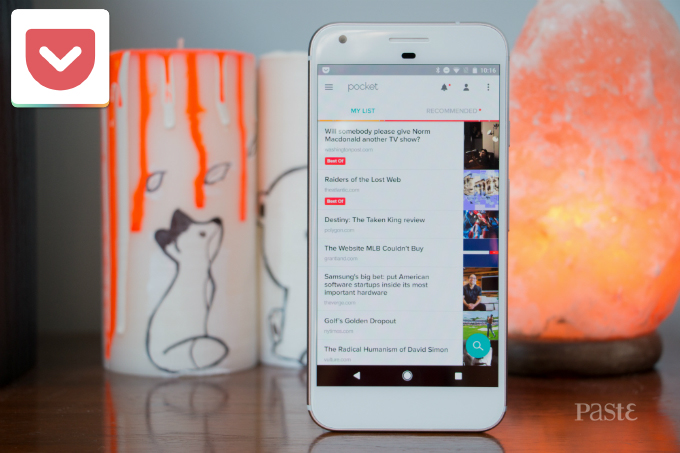 A long time favorite, Pocket remains an essential app in 2017 because it's still the best and easiest way to collect articles from across the internet you plan to read later. It's as sharp as ever, with looks that have yet to age, and functionality that is as useful as ever.
PocketCasts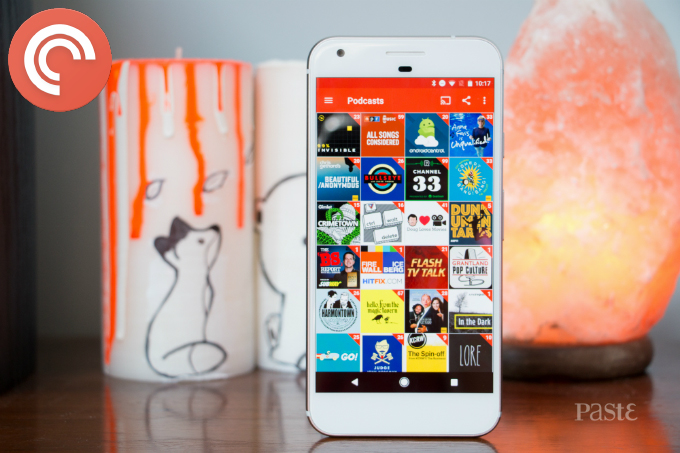 PocketCasts raced to the head of the pack as the best podcast app on Android years ago, and it's yet to relinquish the title. Still impeccably designed and organized, it offers everything you could want from a podcast listening experience, plus the ability to sync across as many devices as you want.
Relay For Reddit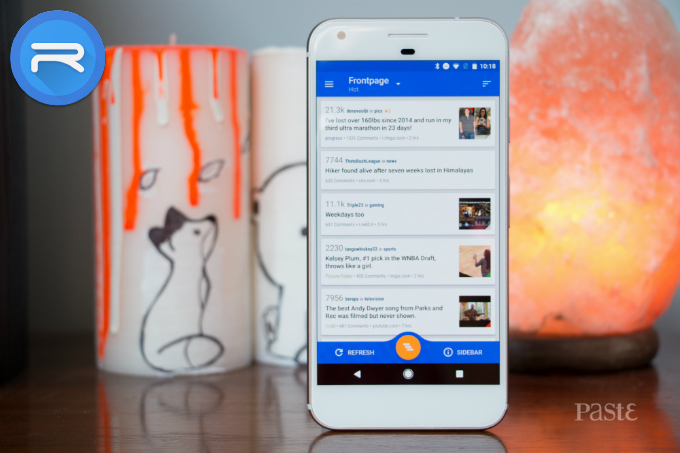 There are so many great Reddit apps on Android, that choosing one is almost impossible. Relay takes the crown thanks to its intuitive UI, which takes the chaos of Reddit and makes it easily accessible in a mobile format. Throw in a host of customization options, and it's the best Reddit experience you can have on an Android device.
Signal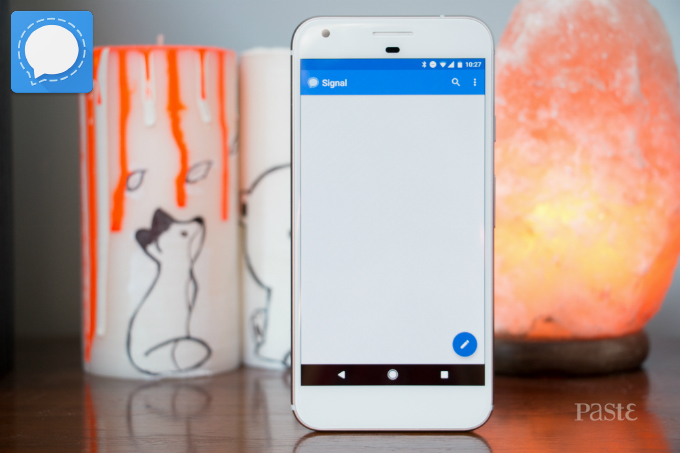 The need for truly secure messaging skyrocketed with the election of Trump, and Signal is the best option out there. There are others, namely Telegram, but Signal grabs a spot on our list for being open source, meaning that anyone can check the code and make sure what the Signal engineers are claiming is the truth.
Simplenote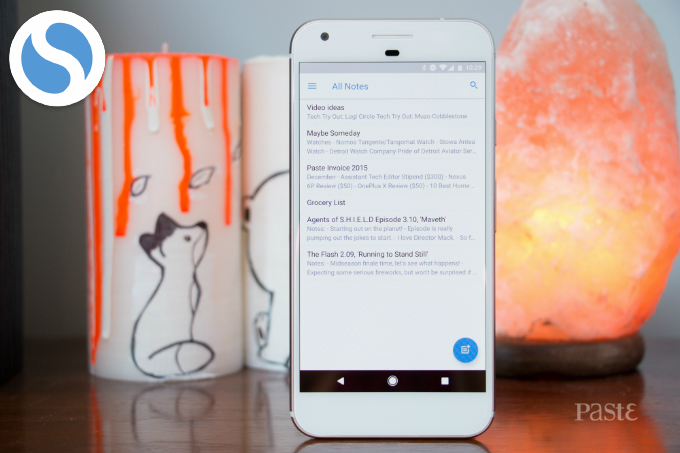 Note apps are not hard to come by on Android, but few strike the perfect balance between simplicity and features like Simplenote does. It's not as stripped down as something like Google Keep, nor is it overwhelming in all its options and features like Evernote. Instead, it presents the perfect happy medium. It can be an app for short, small entries or larger fare, the choice yours.
Snapchat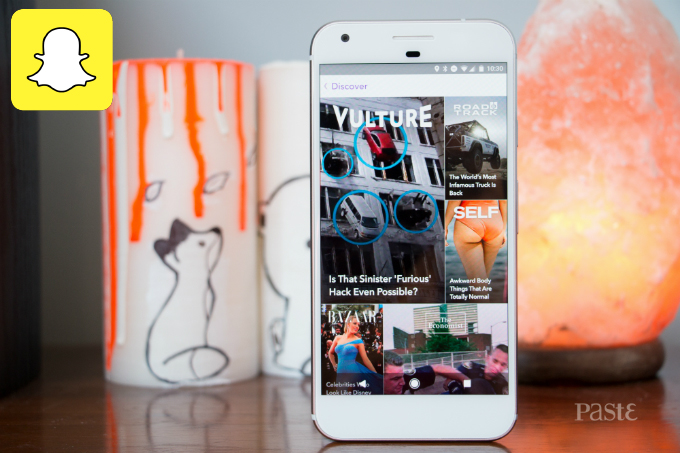 An easy choice. Snapchat may have its hands full with Instagram at the moment, but it's still one of the hottest apps on the planet, the kind that will have all your friends talking when it makes a change or adds a new feature. Don't be left out, make sure you have a place for Snapchat on your phone.
Snapseed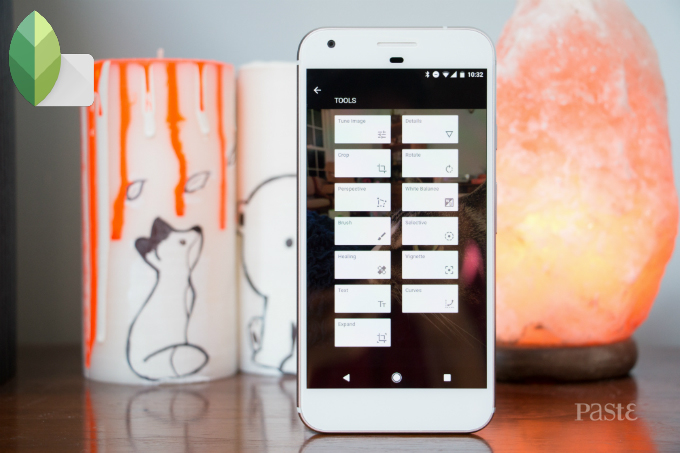 Another area where you can find a multitude of great options is photo editors. Snapseed is our choice due to its RAW support, robust editing tools and, most of all, the fact that it's completely free.
Solid Explorer File Manager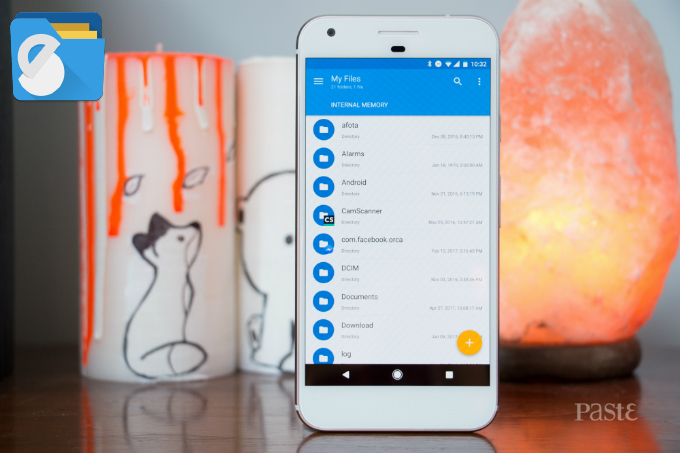 Not the most exciting entry on the list, but a housekeeping app everyone should have. Being able to access your phones files efficiently is nothing to sleep on. Solid Explorer is routinely named the best file manager on Android, thanks to its sleek looks and rich customization options.
Spotify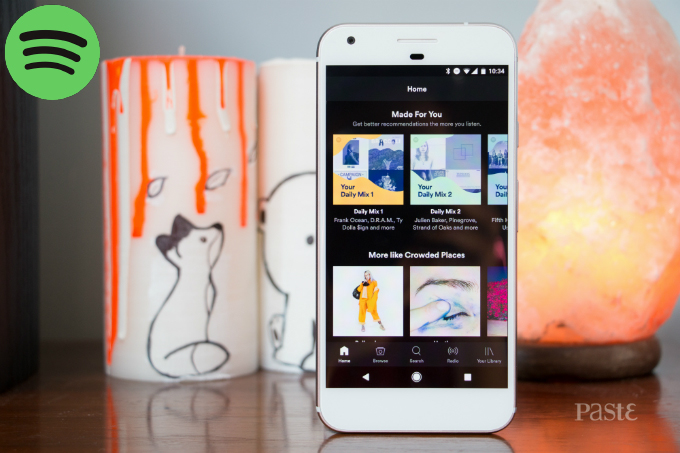 The correct choice for music streaming service has grown increasingly complicated with the advent of album exclusives. If you're worried about not having the hottest albums the minute they release, you'd be better off with Apple Music or Tidal here. If you're looking for the best overall content library, the answer is Spotify.
Sworkit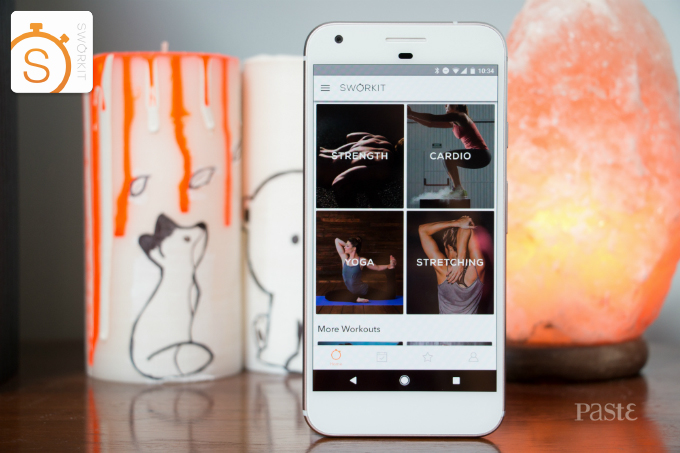 In the last year, Sworkit has quickly become one of our favorite apps. That's primarily due to its wide array of different workouts, all of which are easily done in the comfort of your own home and do a great job of getting your heart pumping. The app recently added guided workout schedules, which you can access by signing up for the subscription service, and the addition has given an already great app further depth. It's like having a workout coach in your pocket.
Tasker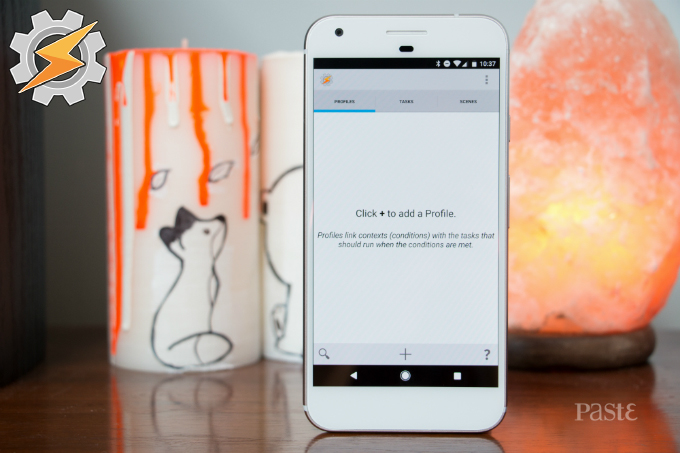 Perhaps the ultimate Android app, Tasker isn't necessarily for everyone, but it is for the hardcore techie that loves to tinker. The app lets users create innumerable tasks based on certain actions, creating a level of automation your smartphone simply couldn't accomplish on its own.
Today Calendar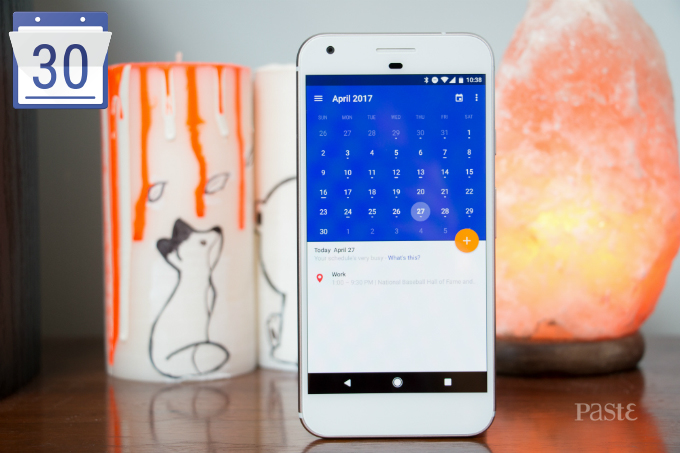 One of, if the not the most, gorgeous calendar apps on the Play Store, Today Calendar is the perfect option for someone who feels stuck with Google Calendar and is looking for a little more functionality.
Trello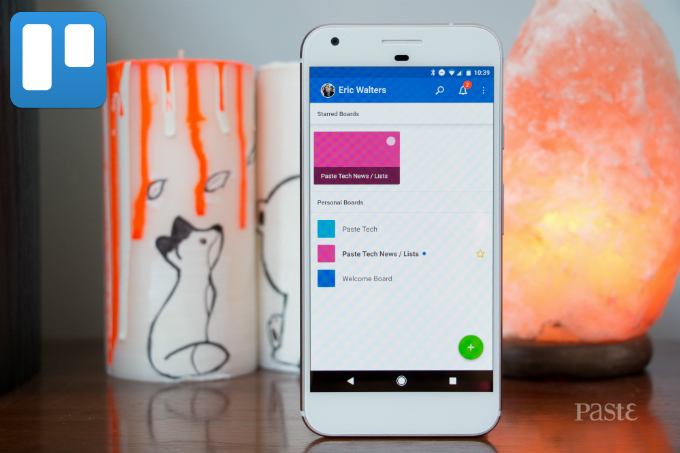 One of the best organization tools for groups or workplaces, Trello is like having a digital bulletin board. It's an easy way to keep track of every step of a project, whether you're working with two other people or 20 or, even, just yourself.
Trusted Contacts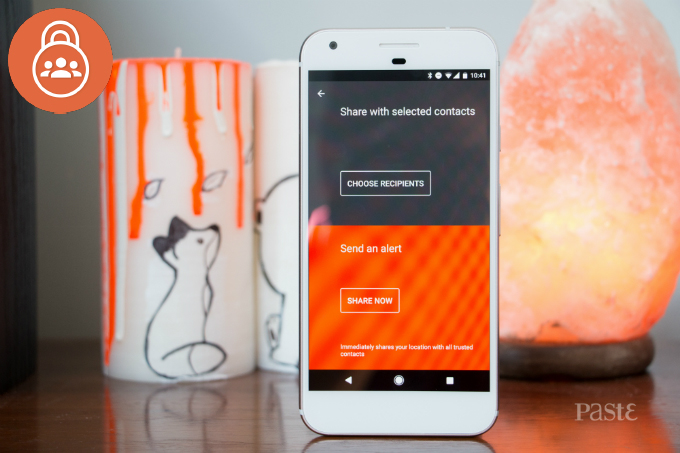 Trusted Contacts is another app that you may not use all the time, but is great to have in case you ever need it. Allowing you to share your location temporarily with a contact of your choice, it's a safety net that is absolutely worth the free download. If ever you find yourself in a dangerous situation, being able to quickly ping your location to a friend could make a huge difference.
Venmo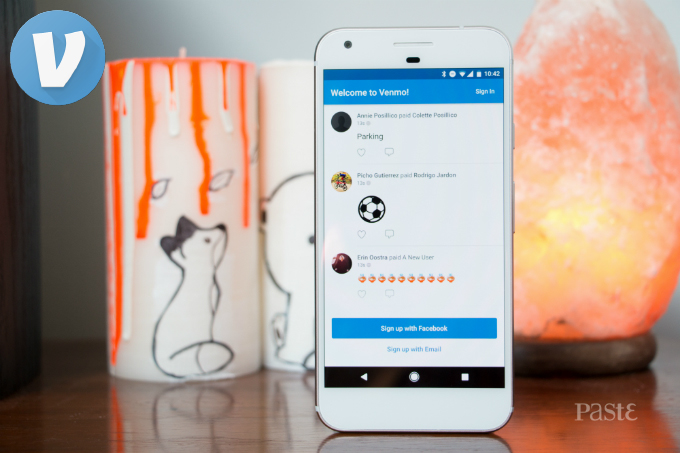 Lots of apps let you send money these days, but none of them have the name recognition like Venmo. Having this one in your app drawer is an issue of convenience more than anything. Don't stumble over who will pay who back and how, just download Venmo and make your life easy.
Weather Timeline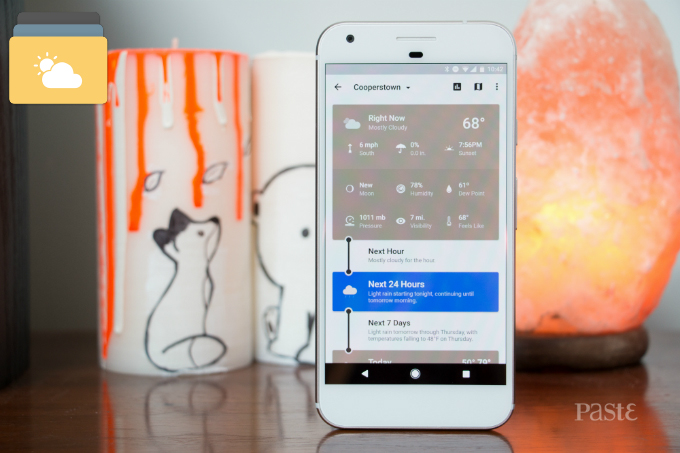 A gorgeous weather app that is extremely accurate thanks to its employment of Dark Sky's nigh-clairvoyant technology. It beats out Dark Sky, though, thanks to its more robust set of features and superb widget support.
Yelp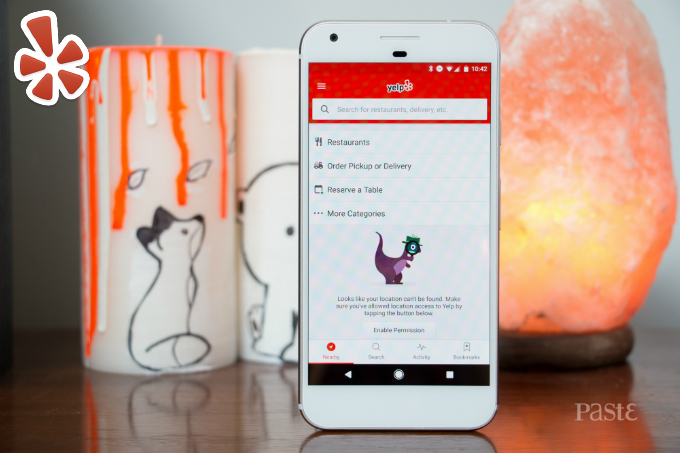 A must have if you plan to ever travel. There is no easier way to find good restaurants and business wherever you are than Yelp. It's been a mainstay for years, and will continue to be for the foreseeable future.
YouTube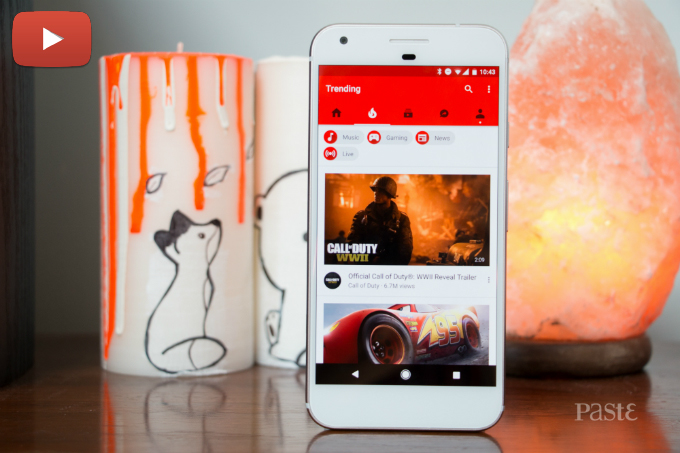 YouTube has been in the news for the wrong reasons this year, but it's still home to some of the most creative, innovative artists in the world. The app itself is as slick as ever, wonderfully designed from both a visual and aesthetic aspect. Like Netflix, Instagram and Snapchat, this is one you need on your phone to stay in the know.
Yummly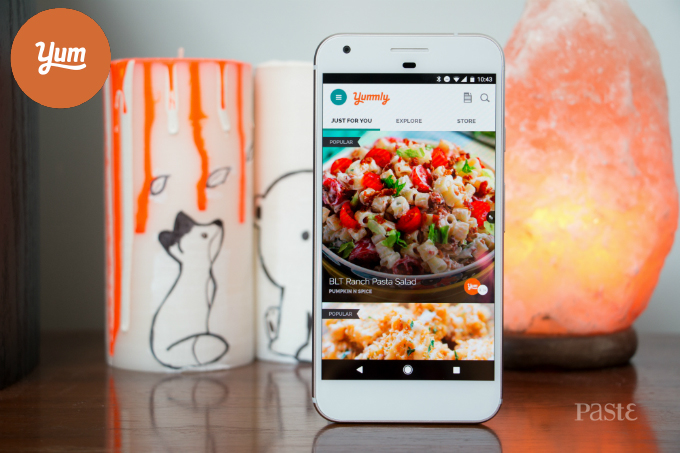 Yummly is a great way to find and collect new recipes. Beyond its basic function of recipe curation, the app lets users add complete recipe ingredients to their shopping lists, find meals for personalized diets and more.