There are 72 New Emojis, Including Avocado, Facepalm, Fingers Crossed and Selfie
Images via Emojipedia
Tech
News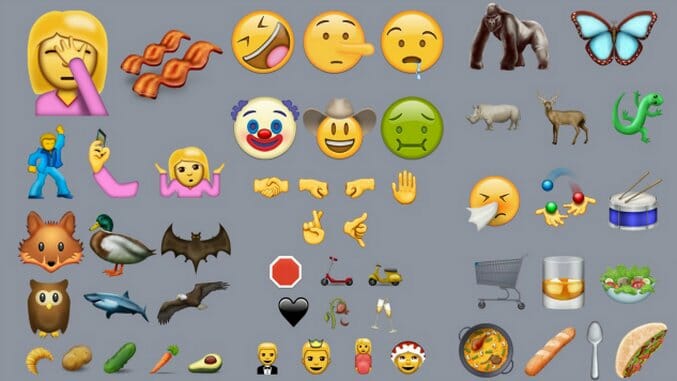 On Tuesday, Unicode released an official list of 72 new emojis, which includes faces, hand gestures, gender pairings, animals, food, drinks and sports. The emojis will likely come to devices when companies like Apple and Android release their next emoji updates in the fall.
Ten face emojis have been added, including rolling on the floor laughing, face with cowboy hat, clown face, lying face, drooling face, nauseated face, sneezing face, shrug, facepalm and pregnant woman.

Similar to Facebook's gender changing option for emojis, Unicode's update includes more genders in common emojis, such as a Mrs. Claus and a male dancer. More candidates are being considered for the next update.

The update also includes new hand gestures like fingers crossed, selfie and handshake.

Like the last emoji update, new foods and drinks have also been added, such as croissants, a glass of milk and a halved avocado.


Sports, like canoeing, fencing and water polo emojis were added.

13 new animal emojis were also included in the update.

Before the final list of emojis was decided, the rifle emoji was removed from the list after pressure from Apple. The modern pentathlon emoji was also removed. However, both are Unicode characters.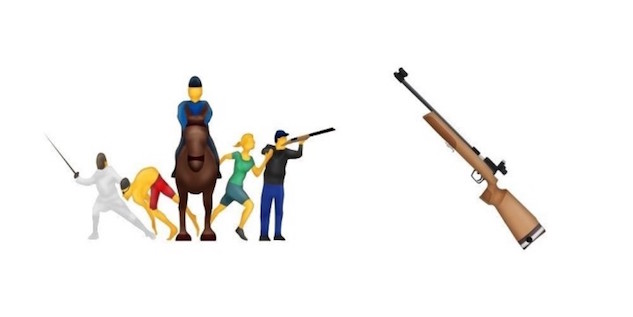 In addition to adding the new emojis, Unicode also added support for Adlam, Bhaiksuki, Marchen, Newa, Osage and Tangut scripts in their newest update.
Emojis for the next update have already been proposed, including a sled, a dumpling, an orange heart and a face with a raised eyebrow.

See the full collection of emojis, including a black heart, in more detail via the video below.