If you ever have people over for dinner parties or just like to relax a lot in your own living room, a good set of speakers can take things to the next level. There's just nothing like lounging on the couch or with friends with your favorite tunes sailing through the air. While most speakers or audio systems are best hidden out of sight, these five options (while they can be a bit pricey) are so beautiful, they are a work of art even before the music starts playing.
1. Symbol Audio Tabletop Hifi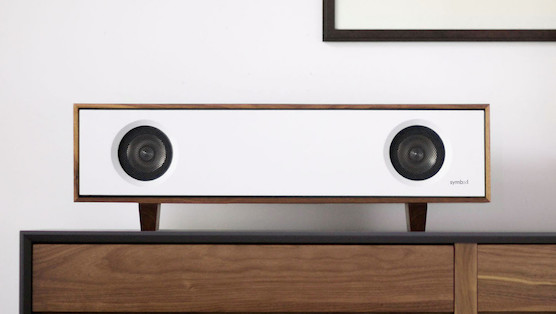 This classy number is perfect for a long counter in a modern home. The extremely simple design can be customized by panel color (and wood type) and speaker color allowing for you to match the device to your home. The price is steep, but the speaker's are handcrafted in upstate New York and the product's innards combine analog and digital technologies to give your living room a rich, warm, and very high-quality sound.
2. Bang & Olufsen Beoplay A9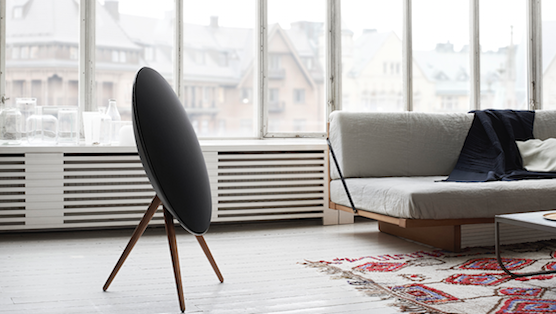 At first glance, this doesn't even really look like a speaker; it definitely resembles a chair, and maybe even an alien. But this high-end audio option from design and sound extraordinaire Bang & Olufsen can fill a room with sound. Even though it is only one solid device, the curved shape and large size allow it to sound stunning and look the same. The device can connect wirelessly to any streaming device and has tweeters, midrange drivers, and a subwoofer built in. Just don't let any of your guests sit on it!
3. Kuntzel & Deygas MinuSkull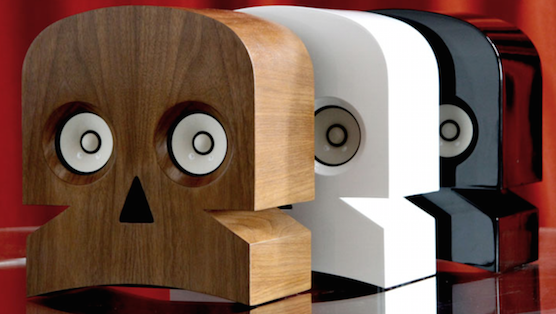 On the cuter side of things, we have the MinuSkull, a product that is right in between the worlds of design and music. The design is a reference to large hi-fi sculptures the French designers had looked up to for years. Each component is tailor-made in France and produces a warm, rich sound. It may look like only the small tweeters (the eyes of the skull) are active, but there is subwoofer hidden inside for the full range of frequencies. Since they are small, however, you can pair multiple MinuSkulls together and spread them around a room for a full surround-sound experience.
4. Crazybaby Mars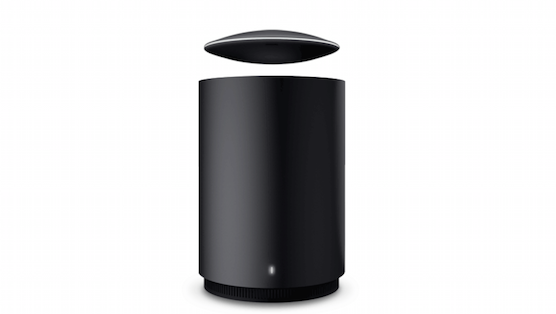 Yes, you saw that right. This speaker floats. Using repelling magnetic forces and air coming out of the base, this disc shaped speaker rises above the subwoofer base and will impress just about anybody who sees it. But this isn't just a parlor trick. The separation of the speaker and the subwoofer allows the sound to fly freely through the air, not being absorbed by whatever surface it is touching. The device can even be used as a high-quality microphone for conference calls or meetings. As a neat bonus feature, the speaker can tell how far away your Bluetooth-connected device is, and can adjust the volume accordingly, making your listening experience seamless.
5. People Products Transparent Speaker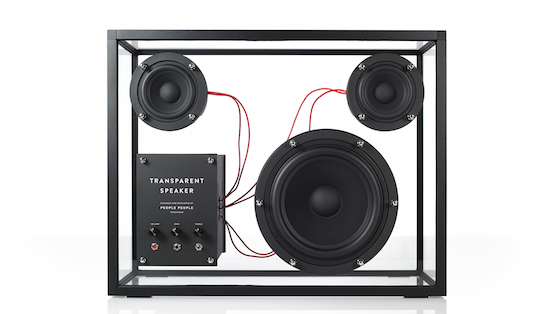 For the consumer who might not know what they want their speaker to look like, Swedish design company People People have created a speaker that looks good anywhere. The Transparent Speaker can be stuck on a wall or on a table and won't get in the way. Because you can see the internal components, the speaker gives off a retro vibe with wires andscrews visible. But the sound is as modern as can be as the company only uses premium audio components and allows the listener to control treble and bass volume.