Gone are the days when if you skew higher than a size 12, you have to resort to a tummy-controlling grandma suits. (Even though some of those totally rock.) The fashion industry is getting behind inclusivity, which is great news if you've ever left a dressing room empty handed because a top wouldn't fit your bust, a one-piece was too short for your torso, or some boy shorts crept up farther than you'd like.
1. Swimsuits for All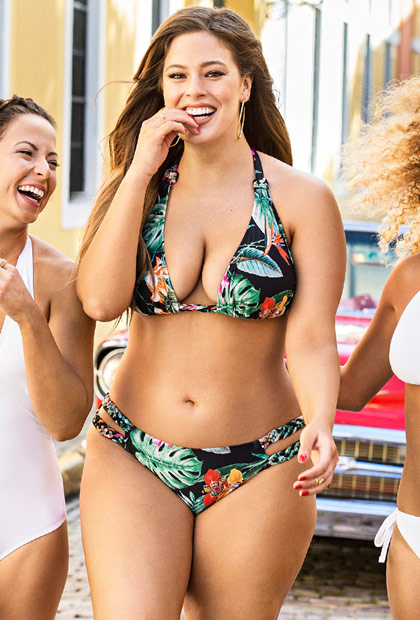 Ashley Graham x swimsuitsforall Princesa Tropic Bikini
If you follow plus-size models or bloggers on social media, this brand has definitely appeared in your feed. Special collections with blogger Gabi Fresh and model/body activist Ashley Graham are definitely worth your time, money with sizes that go up to 24.
2. Torrid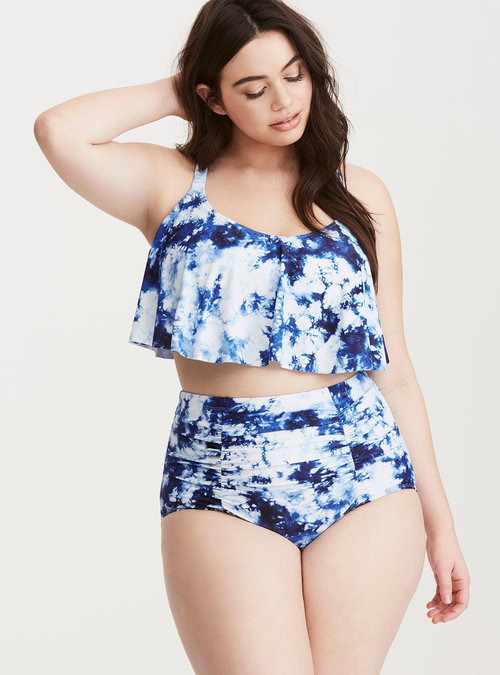 Tie Dye Print Flounce Bikini
The Hot Topic-owned website has an expansive offering of swimsuits that fit plus sizes 00 to 6. If you have something specific you want to address, they have it, including designs for flattering hips, concealing tummies, smoothing backs, supporting with underwires, pushing up the girls, or feeling free sans underwires. Yep, they're got it.
3. ModCloth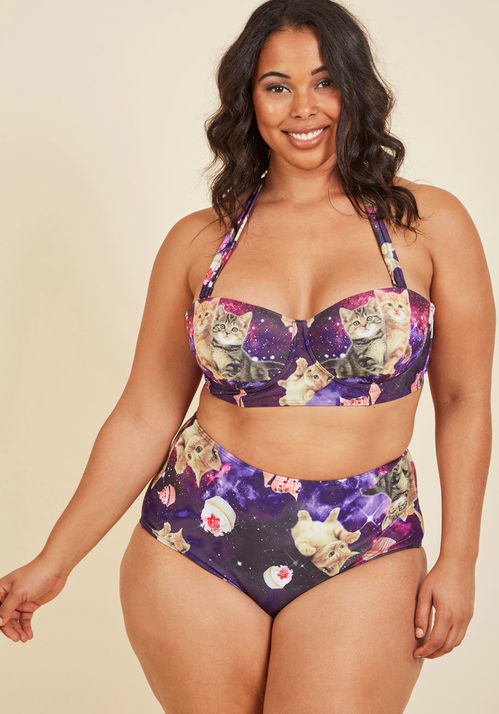 Know an Eccentric or Two Swimsuit
Whether you're trying to channel a vintage bathing beauty or your style skews more on the side of a kindergarten teacher, this site has your swimwear covered. Its extended sizes selection for swimwear (up to 4X) covers a variety of styles, including lots that are available in every single size they carry.
4. ASOS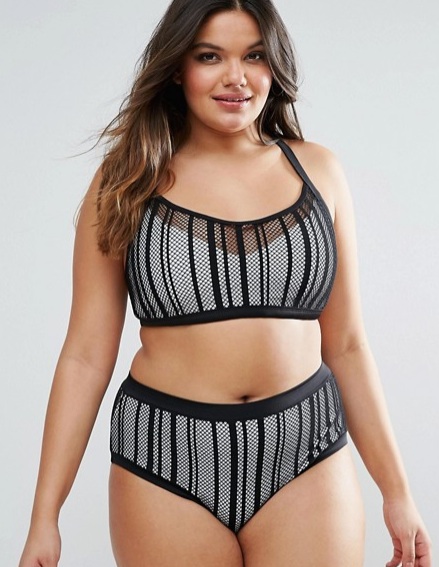 River Island Mesh Bikini
The retail juggernaut carries through its inclusive sizing into its swimwear offerings, too. In addition to a variety of its in-house label, there are lots of other great, on-trend brands available. Sizes run up to 24.
5. Adore Me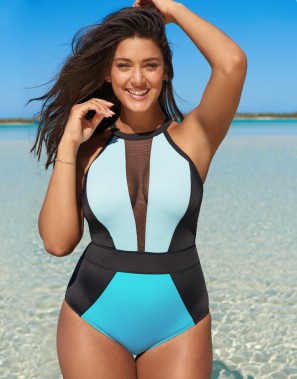 Vivianna
This new-ish, millennial-focused brand is serving up some major swimwear at an incredibly affordable price point…so much so that it's far more affordable than most retail outlets on our list. Size span up to 4X, band sizes 46, and cup sizes G.
6. Addition Elle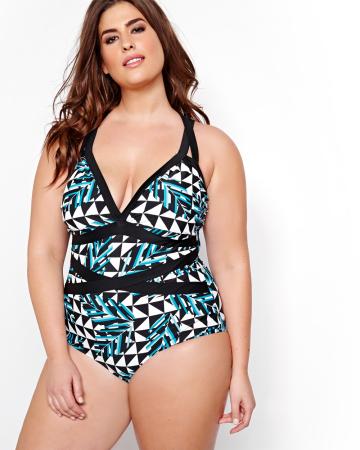 Cactus Criss Cross Band Swisuit
This plus size-only site has a variety of cute prints, sculpted silhouettes (with swim tops that'll actually support you) and flattering coverups that will sub in as actual clothes. Sizes up to 26 and 4X.