Booking your flight, rental car and beachfront hotel is just the first half of making sure that you have that picture-perfect Instagram snaps. Even if your friends bicker the whole time, they'll at least pause to pose in the pool on an oversize swan because pics or it didn't happen. Here's where to get the stuff to make your trip at least look awesome on social media.
1. Amazon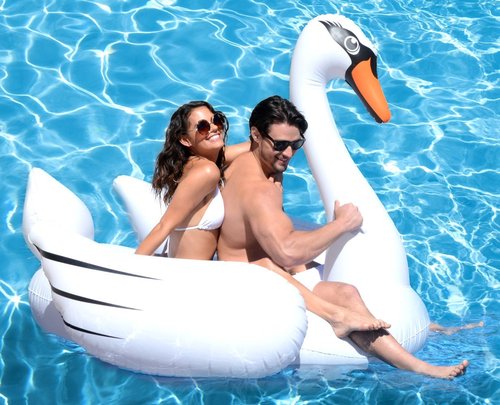 Photo: Giant Swan Pool Float
You might as well go ahead and pick every single blasted thing you could ever need for a tropical-ish trip, from pool floats to bottles of sunscreen to (legit) pool slides, they're worth adding to your shopping court when you reorder tampons and toilet paper.
2. Swell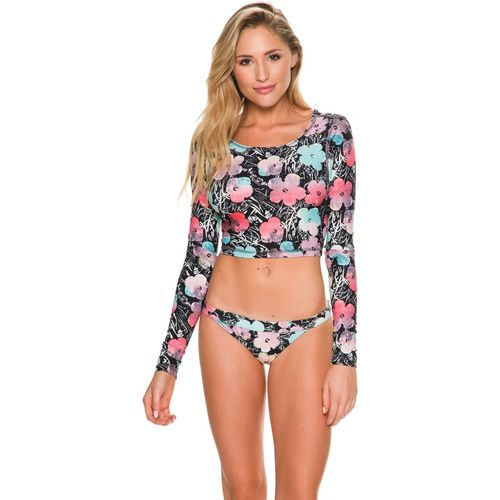 Billabong Warhol Rashguard
If you're going somewhere to actually swim or surf, this is a place where you can buy things that are legitimately for those purposes. Find your surf gear here, or at least pretend like you're going to surf during your beer-soaked vacation by investing in an Andy Warhol rashguard.
3. American Eagle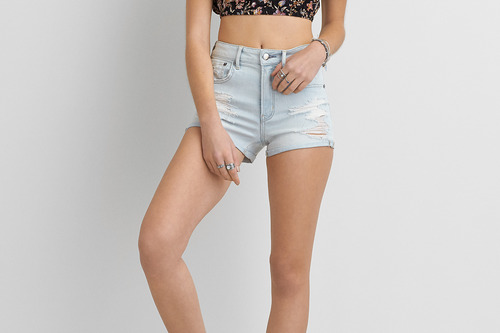 Denim x Super Hi-Rise Shortie
This mall retailer has gone hard into festival style and they're making a run for it with spring break gear, too. Go here for your just-disheveled-enough denim shorts that you'll live in from the beach to the beach bar to the all-you-can-eat buffet.
4. Urban Outfitters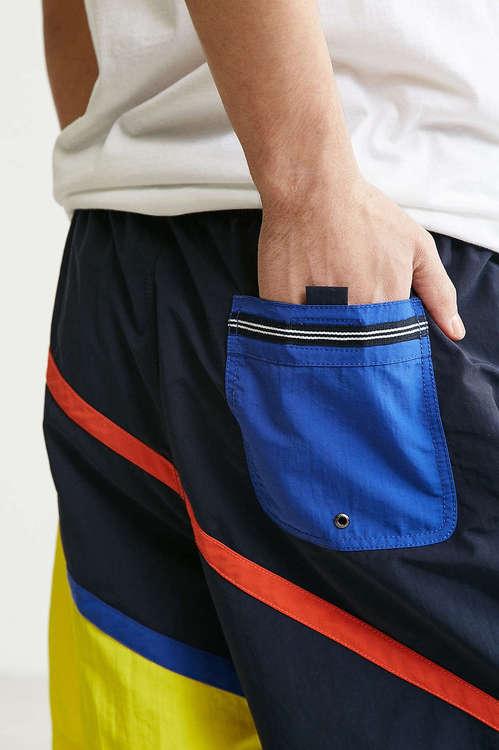 Nautica + UO Logo Colorblocked Swim Short
All the brands you loved in the 90s are doing exclusive collabs with slightly updated styles, like Nautica for guys and lots of Billabong swimsuits for women.
5. ModCloth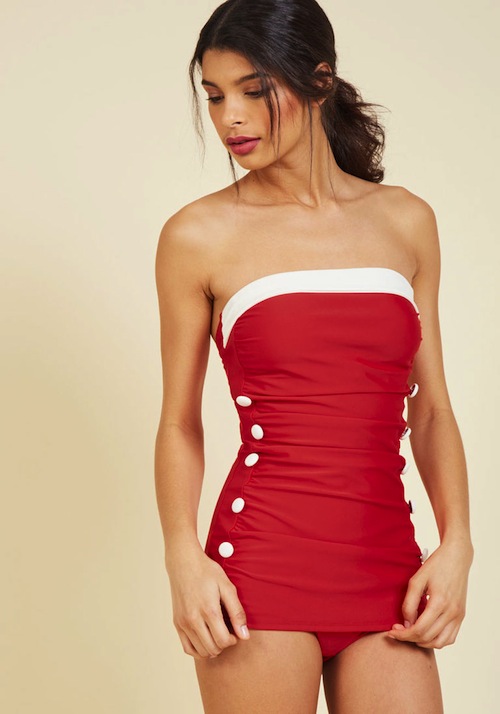 By and Buoy One-Piece Swimsuit
Ground zero for the kitschiest of vintage-leaning clothing and accessories makes a point of delivering on the swimwear, too. The spread of sizes and styles is impressive. The extended sizes range from 4 to 34. In short, you can find a suit that's totally Marilyn that all your friends can wear here.
6. Hollister Co.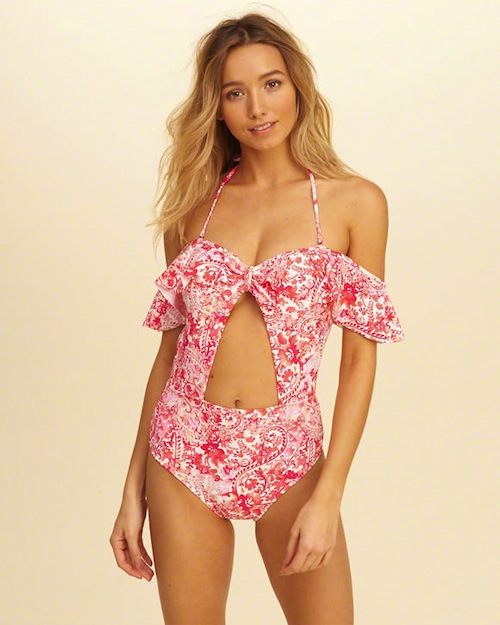 Ruffle Off-The-Shoulder One-Piece Swimsuit
The high school go-to for shrunken tees with faux-clever Southern Cali-centric screen prints is still a pretty solid pick if you want to seem chill and like you may actually know your way around a surfboard. Plus, they now have an Aerie-esque sideline called Gilly Hicks with layering-friendly bralettes and adorable swimwear.