Though a perfect beach day consists of sun and cloudless skies, good company and just the right amount of shade, a forgotten pair of sunnies or left behind bottle of sunblock can turn the best day ever into a total beach bummer. While a sudden rain shower or shark warning can be unexpected and unavoidable, we did create a quick top 10 of everything needed to make the most of a day at the beach. Here is to clear skies and blue water!
1. Gimme that SPF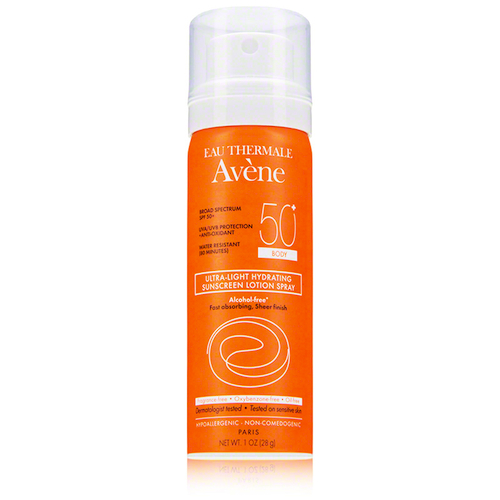 Eau Thermale Avène Ultra-Light Hydrating Sunscreen via Dermstore,
$12
The official number one must-have when it comes to outdoor activities, sunscreen is one of the easiest items to forget, but definitely the most important. Though the day may not be marred by extra sun exposure, we can assure you, a lobster red evening filled with aloe and hot skin is no way to spend your summer nights. The non-aerosol spray version from French company Eau Thermale Avène is not only light, but offers a level 50 SPF and is rich with vitamin E and minerals from a natural spring. Not only does your skin stay protected, but it also receives some additional moisture to give you a smooth and glowy post-beach complexion.
2. No More Green Hair
Swimcap via Philip Kingsley,
$38
Hair protection tends to fall to the wayside during the summer but really, the sun's damaging effects, whether it be drying or burning the skin, are equally as detrimental to your scalp and hair. Rather than use a gob of sunscreen on your locks—we do not recommend—try Philip Kingsley's Swimcap. With UV protection, this cream prevents breakage and color fading while keeping your hair so fresh and so clean, regardless of whether your day at the beach includes freshwater, saltwater or chlorine. If your scalp does get burned, opening a vitamin E capsule over the burn will help soothe some of the pain and is a quick fix in a pinch.
3. One-Piece Wonder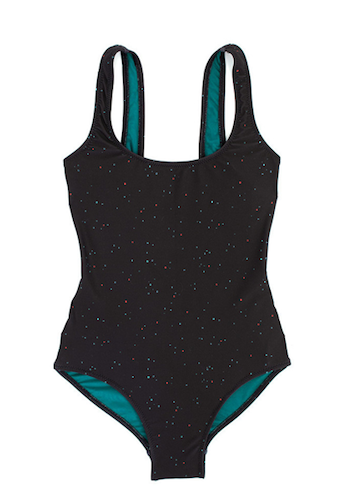 Birkin One Piece via Mollusk Surf Shop,
$118
Needless to say, nothing can quite put a damper on any beach excursion more than a forgotten swimsuit. The best way to always remember your suit is to wear it, le duh, even if you incorporate the look into your daywear. The Birkin One-Piece from Mollusk Surf Shop, however, is too cute to overlook with its old-school vibe and polka dot pattern. One-pieces are always versatile and let's be honest, one item of clothing is always easier to grab than two.
4. Footie Action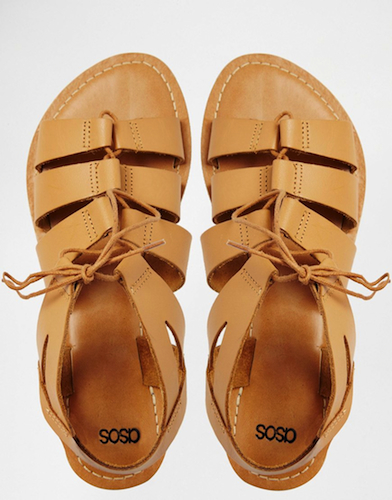 FOSS Leather Lace Up Sandal via ASOS,
$45
The right pair of sandals relies heavily, 100% to be exact, on the expected level of activity. If the day's activities are filled with cliff dives, hikes and shoreline runs, a sportier style will give you and your toes a little extra comfort. Teva is a main staple in this arena and all the more colorful these days, too. But if the day calls for laying in the sun and sipping sangria, a pair of gladiator sandals á la the FOSS leather laceups are sure to be just the right slipper to transition from the shore to the city in no time at all. Just be sure to remember to apply a healthy does of sunscreen between the toes or be prepared for some interesting tan lines later on.
5. Tote Yourself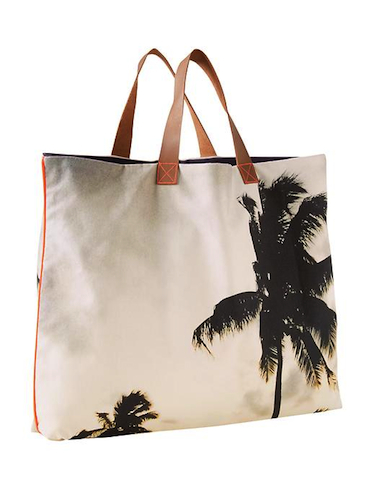 Photo Realism Tote via Athleta,
$176
We have discussed the necessity of the right bag many times, but a day at the beach is no exception. Totes are ideal, especially if you plan on bringing a change of clothes, an extra bottle of wine or maybe just a spare towel. The bigger the bag mentality is usually best but a tote is a tote, and, in the hopes of remaining less diaper bag and more of the moment, the bag's pattern and design make all the difference. Athleta's Photo Realism Tote with an image of palm trees from Tulum, Mexico is sure to get you in a piña colada state of mind even if you are only headed to Lake Michigan's icy waters.
6. Wine 'em and Dine 'em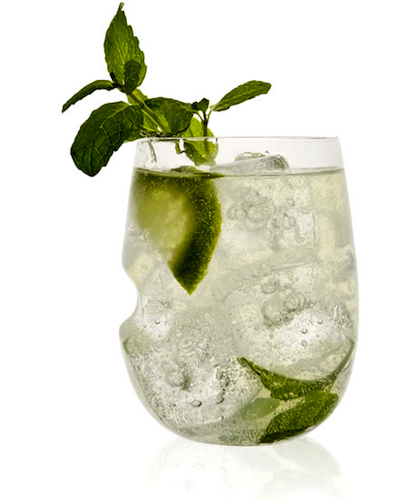 Wine/Cocktail Shatterproof Glass 4 Pack via Govino,
$15
Nothing quite says beach party like a tropical beverage. Even those beaches where alcohol is prohibited, a sparkly raspberry lemonade or Paloma sans tequila can go a long way in a reusable wine glass. These BPA free, fully recyclable wine/cocktail glasses from Govino are perfect for beach picnics. Shatterproof and easy to swirl with its handy thumb indent, every ideal beach afternoon should involve hydration and maybe a cocktail or two.
7. Sunglasses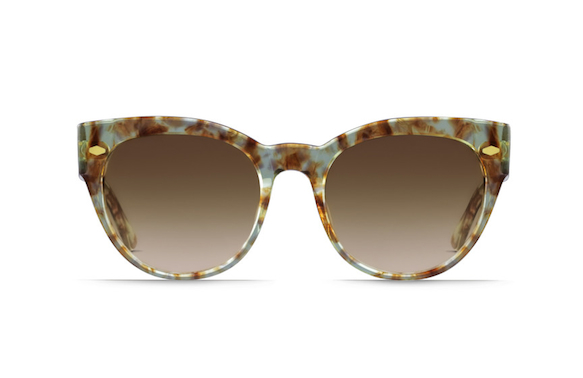 Maude Sunglasses via Raen,
$125
After adequate sun protection for your skin and hair, the last best defense for the more sensitive eye area is, of course, a good pair of sunnies. Bigger styles afford more coverage as well as a '60s St. Tropez drama, and, with the many color options available these days, there is sure to be a pair just right to match your latest suit, sandal or tote. Check out Raen's Maude sunglasses to get your eye protection on.
8. Towel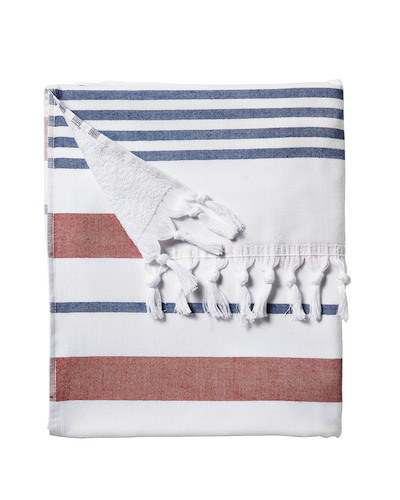 Fouta Beach Towel via Serena & Lily,
$48
The ideal beach towel is big and absorbent, as well as luxurious and, obviously, a clean one makes all the difference. The sizable towels able to double as a beach blanket or casual picnic spread definitely have a leg up on the chintzy standard shower size. These Fouta Turkish-inspired beach towels are smooth cotton on one side with looped cotton terry on the other so you won't be soaked for long. So luxe, they only grow softer with each additional wash. These towels are sure to transport you to the Mediterranean coast quicker than you can snap your fingers.
9. Dress it Up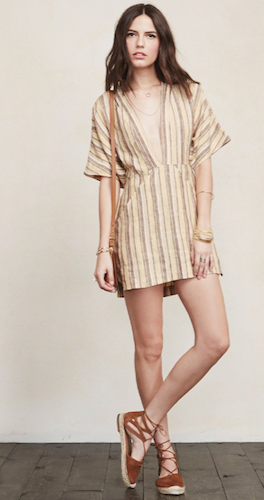 Azura Dress via Reformation,
$158
Beach dresses are a dime a dozen, but those made from breathable all-natural cotton can handle a long day in the sun, shake out wrinkles and transition to night without a second thought. The earthy tones of Reformation's Azura dress caught our eye as just right for a coverup/beach dress to fit all occasions.
10. Bejeweler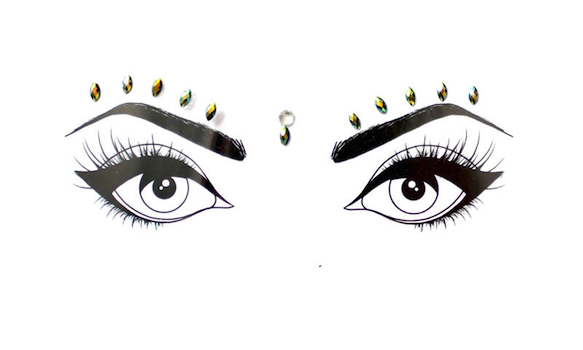 Palm Applique via Body Bauble,
$12
After the fundamentals are taken care of, throw a gemstone or jeweled applique into the mix to give your beach look an unexpected dash of drama. These easy to apply jewels and gemstones from Body Bauble are a great accessory for those headed to the beach with an afternoon music festival thrown in the mix. With a nod to bohemian culture and mystery, these gems are sure to bring the sass without the maintenance of actual jewelry getting lost in the sand.