Cara Delevingne isn't the only one rocking a choker these days. (For example, the model Hadid and Rihanna sandwich above.) So dig deep in your childhood bedroom and pull out the choker you used to live in. Then apply it to these effortless style tips.
1. Ground all Your Other Necklaces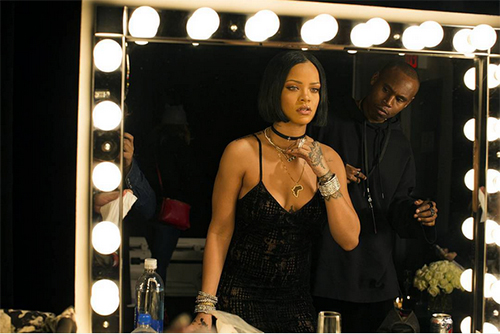 Photo via Instagram.com/badgalriri
Take it from RiRi. You can pile on the rest of your necklaces (and not just chokers!) as long as you pick a choker that grounds your overall look. Black is always your safest, edgiest option.
2. Pair it With a Bolero Tile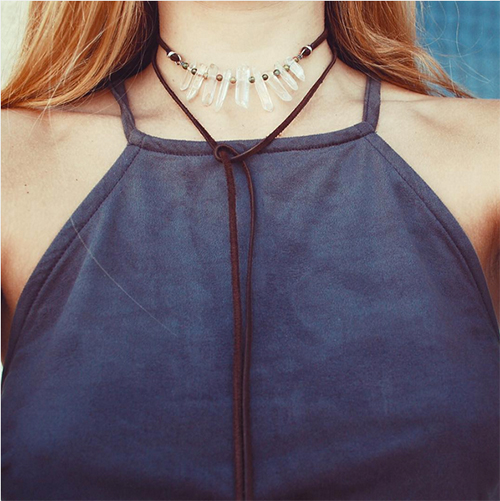 Photo via Instagram.com/blissfullylissjewelry
Though this necklace is an all-in-one, a choker is the perfect way to play up a proper (or DIY) bolero-style necklace. It's all about levels.
3. Offset Fur Outerwear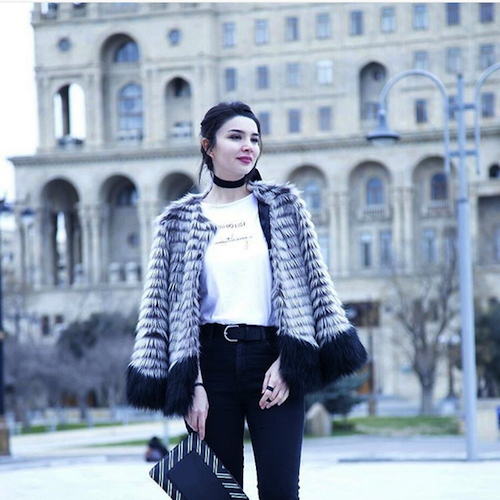 Photo via Instagram.com/stylish_talks
Once you're up to speed on our tips for getting the most out of your faux fur, add a choker to your look too for a street style-perfect ensemble.
4. Glam up Some Flannel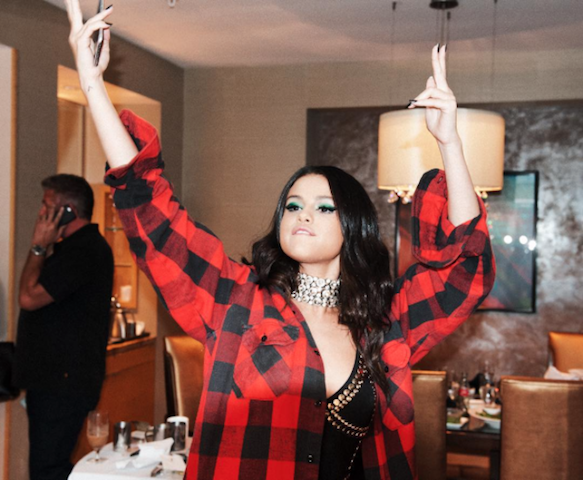 Photo via Instagram.com/selenagomez
The pro makeup job and blingy number doesn't hurt, but we mere mortals can take something away from reigning Instagram queen Selena Gomez. Juxtaposition between fancy and casual can be a fun, beautiful thing.
5. Toughen up a Scoop-Neck Top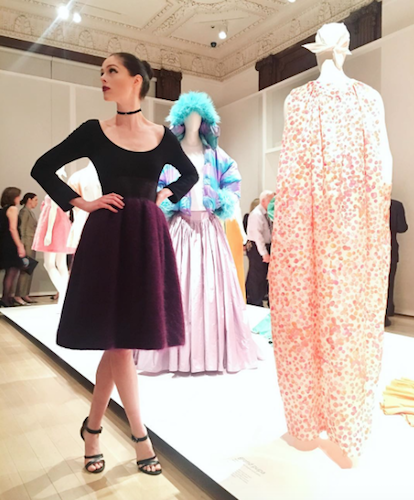 Photo via Instagram.com/cocorocha
Make like supermodel Coco Rocha and balance out an ultra-feminine silhouette (vintage Isaac Mizrahi, if you're interested) with a plain black choker.
6. Wear Your OG Faux Tattoo One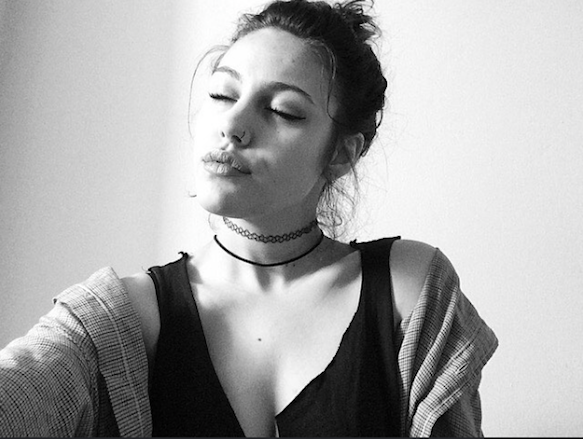 Photo via Instagram.com/latetedanslesnuages
Follow your heart's desire and go full 90s.