The last mile is always the hardest, and with the winter season, this sentiment is no different when it comes to cold weather and dry skin. After months of windburn and chapped lips, drying central heat and artic chills, your skin may need a vacation from itself. With a large number of moisturizers on the market to fight dehydrated complexions, we picked our top five heavy-duty lotions—some for face, a few for body and a couple for hands and feet—to help boost your skin's moisture barrier and cheer up even the most dull of skin tones. Besides, a little self-DIY never hurt to lift the February blues.
Check out our list below for our top five lotions on the market today.
1. Alchimie Forever Kantic Brightening Moisture Mask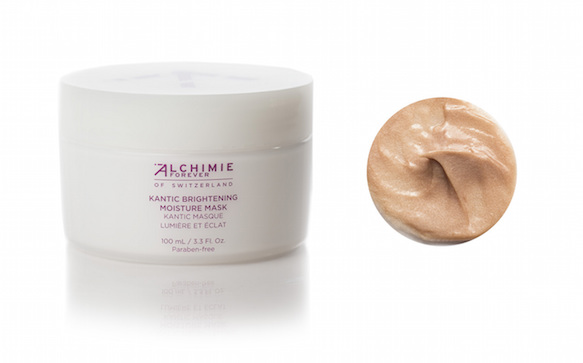 This brightening moisture mask from Swiss based company Alchimie Forever works miracles on dry, uneven patches and is gentle enough for even the most sensitive of skin. Apply the thick cream like a usual mask across the planes of the face, wait twenty minutes and voila, a new brighter dawn has awoken. The mask never hardens and traps in moisture using natural ingredients. While a little more spendy than the others listed, the Kantic Brightening Mask is well worth the extra monetary commitment.
2. MILK Body Duo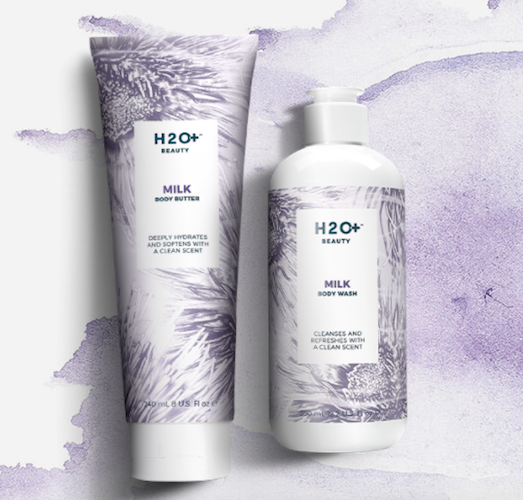 Two for the price of one! The MILK Body Duo set includes a luxurious body wash as well as a body butter to keep overall skin health beaming and fresh with its light fragrance. Highlighting milk thistle extract, both the body wash and lotion go on sleek while the body butter specifically is thick and creamy, leaving hands, elbows and the backs of knees oh-so soft and resilient to winter weather's harsh effects.
3. Avene Cold Cream Concentrated Hand Cream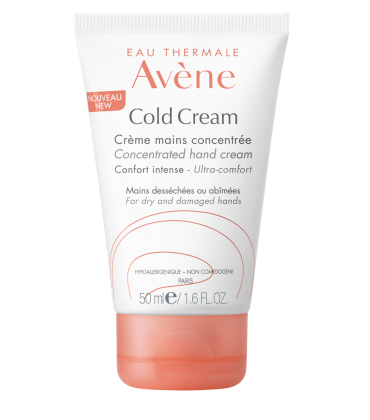 Do not be fooled by the light touch of Avene's Cold Cream. This weightless hand cream goes on light and non-greasy but packs a powerful punch when it comes to rough hands and torn cuticles. Using natural spring water from the Languedoc in southern France, Avene is made for sensitive skin so if you have shied away from hand treatments in the past this may just be the hand cream for you.
4. SUNDAY RILEY C.E.O. C Repair Moisturizer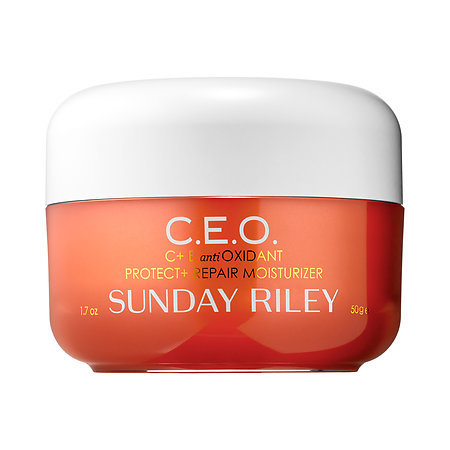 Sans parabens and sulfates, the SUNDAY RILEY C.E.O. C+E antiOXIDENT Moisturizer repairs skin from daily damage using a boost of hydrating vitamin C. Fast-acting without the greasy aftereffects, this moisturizer works double duty on fine line and uneven skin tone as well. In other words, use year round for best results but who doesn't need an extra dose of vitamin C this time of year?
5. Kiehl's Intensive Treatment and Moisturizer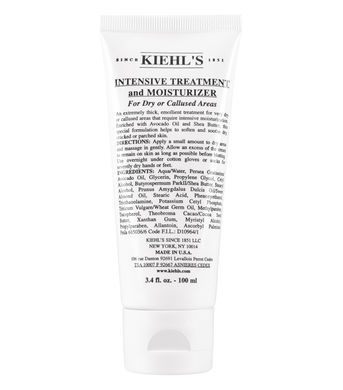 A benchmark in skin repair: Kiehl's does not disappoint. Their heavy-duty TnL5HPStwNwlinkshare_-10_1″>Intensive Treatment and Moisturizer targets dry and callused areas with its thick emollient – think one step richer than cream – and is enriched with Shea butter and avocado oil. Perfect for an overnight treatment when applied liberally and then covered with gloves and socks, this lotion is sure to blast away any dry patches found on hands and feet.