Think Venice style is all tie-dye and turquoise? Think again. The movers and merchants of this LA seaside town, the melange of gritty artists and bohemian surfers, placenta encapsulators and indie filmmakers, set the bar for a look that reflects a renegade style distinct to Venetian inhabitants. As street art queen Jules Muck says, "It's Venice. You can get away with anything."
There are some essentials, however, to capture Venice's groovy, gypsy beach look. Outfits are above all else versatile and fluid, taking you from the beach to the bar, or someone's succulent filled porch for a bottle of white Burgundy.
1. Minimalist Make-Up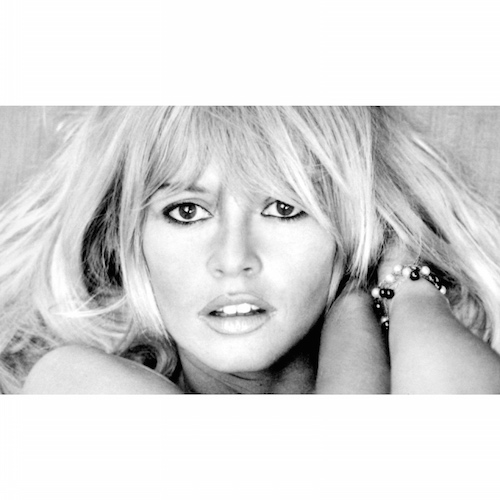 A make-up kit should contain sun cream, rose water misting spray, NARS blush in Orgasm, Burt's Bees Lip Shine and a good kohl eye pencil (see muse: Bardot). Beach towns are about fresh skin, and lots of it, with a curated cover-up for when the chill sets in. Nothing looks worse in a beach town than caked on make-up, so skip the foundation, use a BB cream and take advantage of the ocean air, which has an invigorating effect on the complexion.
2. Layers
2px); width:calc(100% 2px);">
You can take them off, then pile them back on as the temperature ebbs and flows. Think unusual pairings, like a tailored suit jacket (pictured below) with a lace or crocheted dress. Other layer essentials include a hoodie, cardigan or caftan, and I always add a lightweight summer scarf. There are no steadfast rules to layering, except you do want to be mindful of your silhouette.
3. The Jumpsuit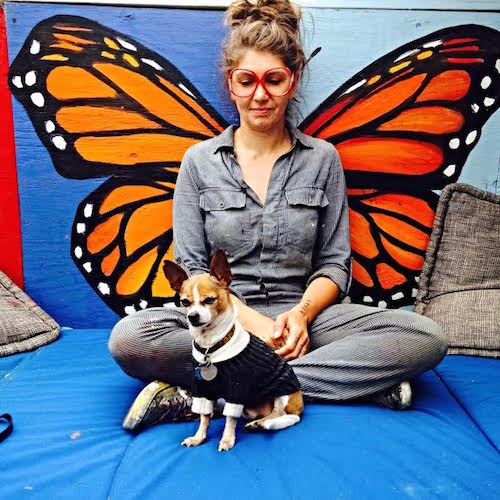 Utilitarian and stylish, the jumpsuit has come a long way from its coverall days. I love how it becomes an easy statement piece that looks sharp while being completely non-fuss (using the loo can be a little tricky, but we deal).
Jules Muck, Artist (find her murals all over the streets of Venice)
Her Look: "I'm obsessed with this jumpsuit situation." Hers is Citizens of Humanity Striped Tallulah.
Favorite (Recent) Fashion Moment: "I kept walking down Abbott Kinney in jeans with caked on paint and people were like, where did you get them, so I started selling them."
4. The Romper
2px); width:calc(100% 2px);">
If you're wearing a romper, you're having fun. Period. You don't have to be a flower power pixie to wear this look. Use statement accessories, like a standout necklace or belt to create a waistline, and your romper look is sophisticated and sexy, and definitely all grown up.
5. Jewelry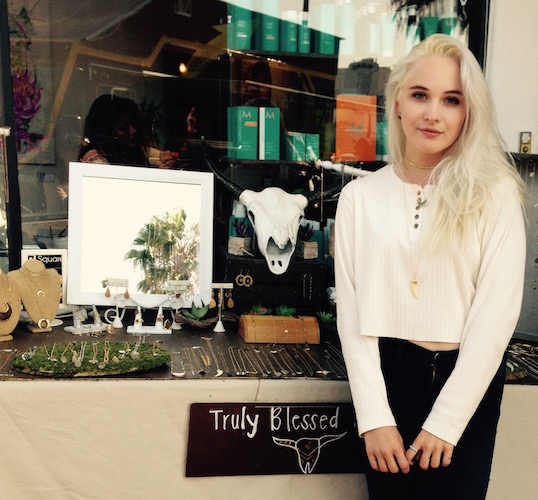 You don't wear fine jewels at the beach, but that doesn't mean you're limited to hemp bracelets. Think crystals, thin rose gold chains and gem stud earrings. Storme Atlantis of Truly Blessed Jewels is "dying over bone right now."
Her Look: "'90s with a cowgirl twist."
6. Sandals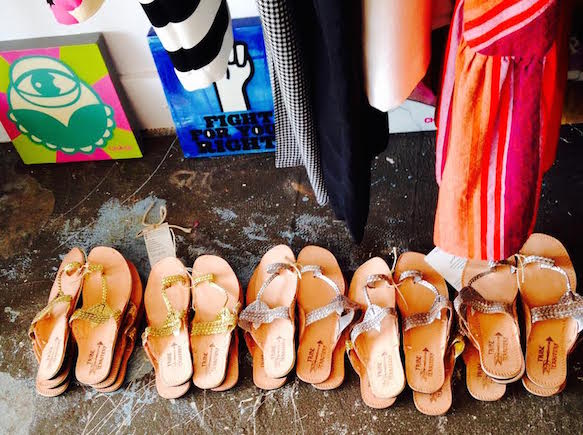 Photo via
In Heroes We Trust
>
Good sandals are a total beach town necessity. Heels just don't feel right in a beach look, unless you're at a posh pool party. These Grecian knotted sandals in either gold or silver work just as well with swimwear as a LBD. Sandals should be moderately priced to be good enough to your feet but not too expensive that you can toss them at the end of the season after so much wear.
7. All Black Everything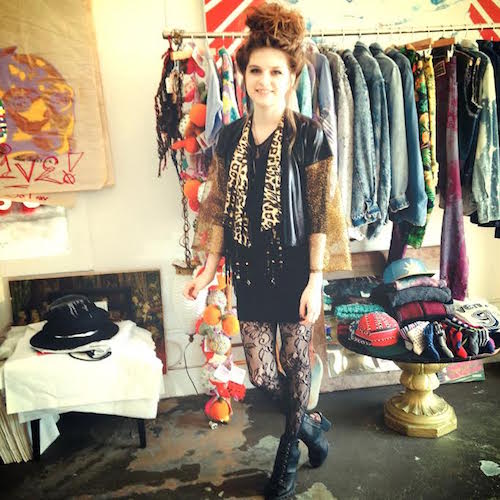 Just because you're at the beach, doesn't mean you have to leave your Morrissey vibe at home. Alex Anderson, sales associate at In Heroes We Trust, bewitches in black, calling her look, "Stevie Nicks meets Yves Saint Laurent."
8. Swimwear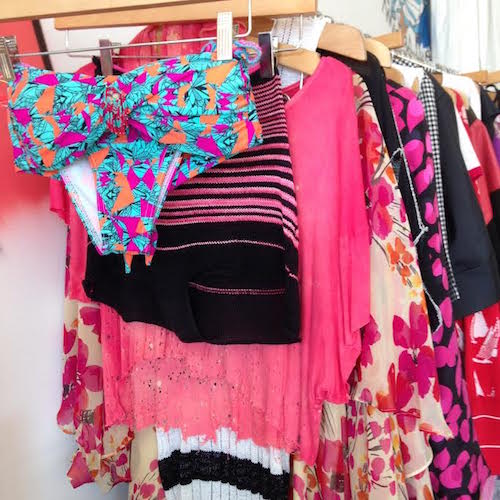 Swim the sea of love in this season's brightly colored, patterned bikinis with beaded detail, or go 1960s retro with a high-waisted bottom that's hand loomed and seamless from KrelWear. Neely Shearer, who owns In Heroes We Trust, explains:
"They cover enough cheek so can double as shorts with an oversized tee shirt or shift. At night, when it's chillier, pair with tights, vintage top and flat boots. Like everything in my store, mix 'n' match. The pieces here aren't expensive, but they're not cheap, so it's important to get the most wear of something."
9. Flowers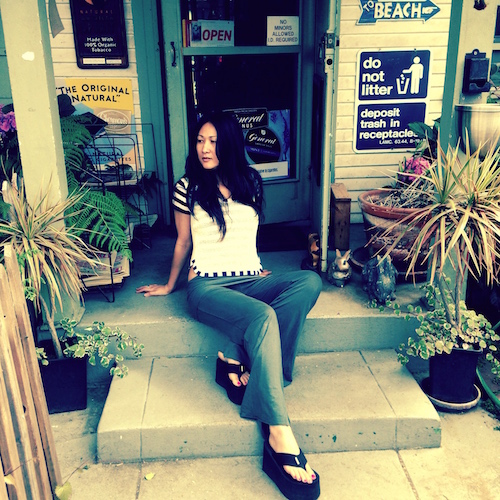 Lush flowers lend color to Venice and your outfit—they look (and smell fantastic) behind your ear, and different types have all kinds of mystical properties. Bunny Lua, Owner of Green House Smoke Shop Venice adores flowers to complete her look. She's wearing "anything crocheted," a huge trend that takes me back to my '90s clubbing/high school days and pieces from Brazilian designer Rosa Cha.
10. Sunglasses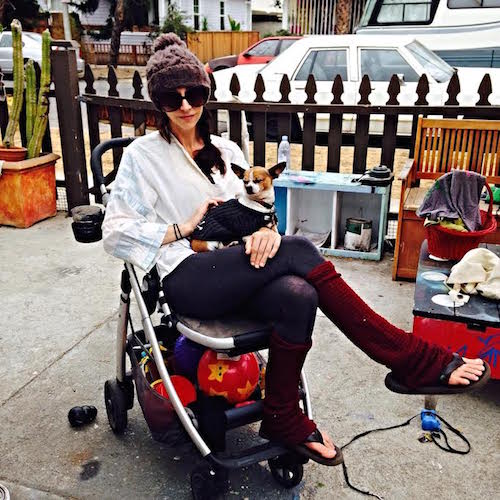 In a beach town, not only are sunglasses necessary protection against squinting, they are the cherry on top of your outfit. Ruth Iorio, Journalist, Screenwriter and Placenta Encapsulator scored her "vintage sunglasses from St. Matthews Thrift store. Otherwise I buy just cheap oversized ones that look like from they're from the '60s, because I'm always misplacing them."