Ah, the cape blazer. Yet another trend accidentally set forth by Kim Kardashian West, along with boxing braids and nude selfies. The reality queen is so often spotted wearing a blazer over her shoulders, someone decided to make that look more convenient.
Yes, it looks like a blazer, but what you think are the sleeves is actually a cape. To put it simply, it's a fitted vest with a cape attached to it. But it looks a lot sleeker than we're making it sound. Cape blazers are as versatile as their parent, the blazer, but there are a few pairings that just won't work. Here's our advice on how rock this trend.
1. With slacks and a button down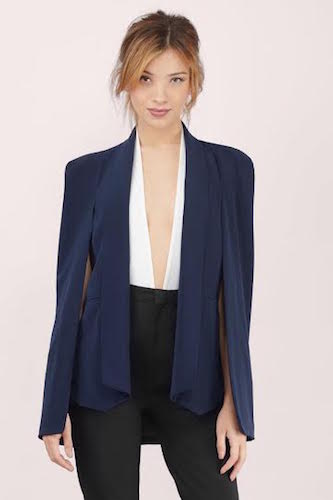 Photo via Tobi
Use it as more of a blazer, and make this look formal—perfect for work. If you want a bit of the buttoned-up look, but aren't going to the office, pair the blazer with a deep v-neck and fitted slacks, like the Tobi Daybreak Cape Blazer is styled.
2. With tight pants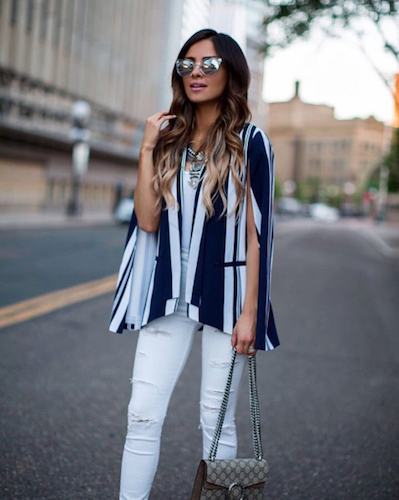 Photo via Instagram/@miamiamine
Whether skinny jeans or leather leggings, tight pants and blazers go hand in hand. Add heels to give the cape blazer the sleek look it was meant for.
3. With loose jeans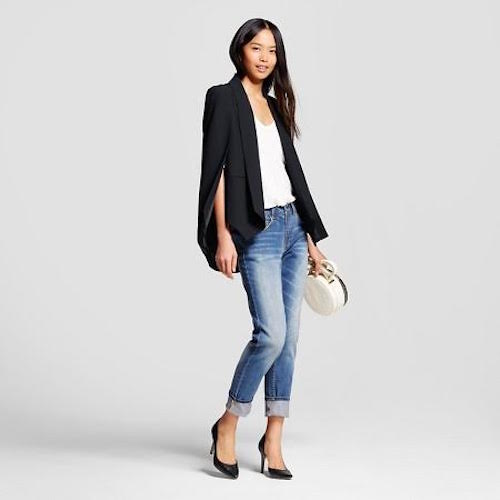 Photo via Target
Even boyfriend jeans work if you're going for a casual daytime outfit. Pair with sunglasses and a choker for casual meets cute. You could even pull off a pair of Converse, but opt for pumps to balance out the look. Be sure to tuck your shirt in to keep the lines of this look clean. The Who What Wear cape blazer from Target is perfect for this style.
4. With a dress/skirt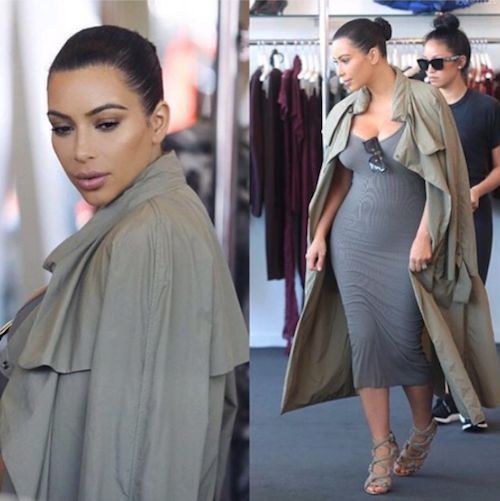 Photo via Instagram/@kimkardashian
Be careful with the length of the dress, anything below the shin is a bit risky with a blazer. But no matter what the length, we suggest a skintight dress, even body-con, a la Kim Kardashian. A cape can't hug your body, so if you pair it with a loose dress, you'll drown in fabric.
5. With a crop top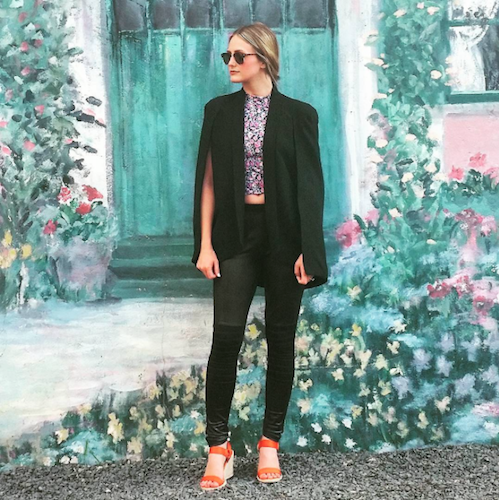 Photo via Instagram/@sarahrileyrose
Since you're wearing a blazer, feel free to show some skin, and then cover it up. The structured blazer and crop top balance each other out perfectly.