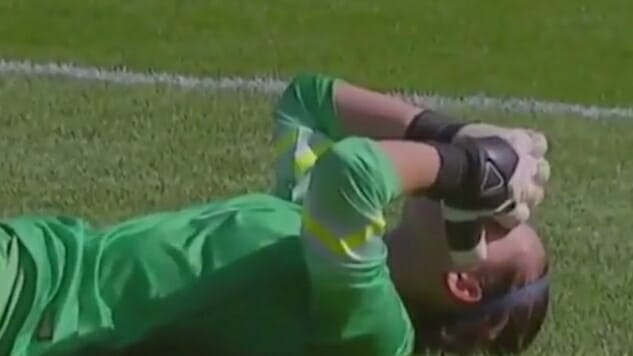 Sometimes the only thing you can say is just, "oof."
Spain's U17 women's team took on Portugal this week. By the time this play started building Spain were up 4-0. After sending in a cross, a Spanish attacker had her shot parried before a teammate caught the ball on the rebound at the other post and tried to finish the job. A Portugal defender stopped the ball right on the goalline and went to clear it out.
And then that thing happened.
The Portuguese defender's clearance hit her own goalkeeper in the face. The ball ricocheted off the keeper and into the back of the net, making for one of the most painful— literally and figuratively— own goals we've seen in a long time.
Spain won that match 6-1, but long after the scoreline has faded from memory, this spectacular self-own will be etched among the stars.