WATCH: Nani Shows Off Some Sweet Martial Arts Skills During His Unveiling At Valencia
Photo by Carlos Rodrigues/Getty
Soccer
Video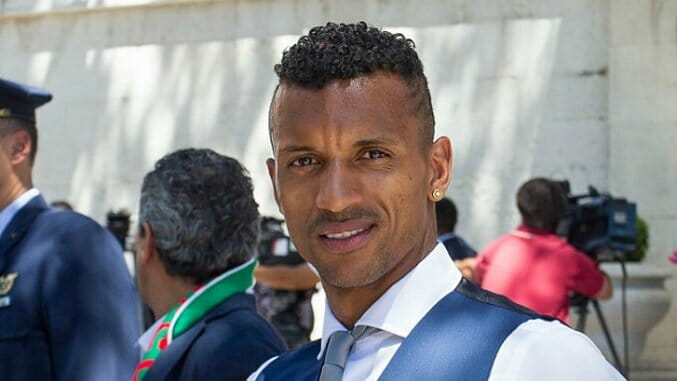 Last week Valencia announced they had signed Nani to a three-year deal. The former Manchester United winger, who spent the last year at Fenerbahçe, said he chose Valencia "because it was the best option for me."
Yesterday was his official unveiling at the Mestella. "This is a very special day for me," he told the assembled 12000-strong contingent of fans. "I'm happy to joining a great club and I hope to be at Valencia CF for many years to come."
TEAM I Over 12000 fans turn-out to give @luisnani a warm welcome at Mestalla?https://t.co/ry8Ap9GBQOpic.twitter.com/XTc2AhArUW

— Valencia CF English (@valenciacf_en) July 14, 2016
Nani was excited to be there. Very excited.
So excited that he decided to show off his martial arts prowess for the fans.
In the midst of the day's festivities, Nani was seen sparring with some fellow capoeiristas, dazzling some club youth players with kicks and cartwheels. The whole crowd seemed utterly enraptured, especially Super Rat (the 6 foot tall anthropomorphic bat who serves as Valencia's mascot).
At press time it's unclear whether Nani asked the club to let him take a week or two off to film a cameo in the new Power Rangers movie.