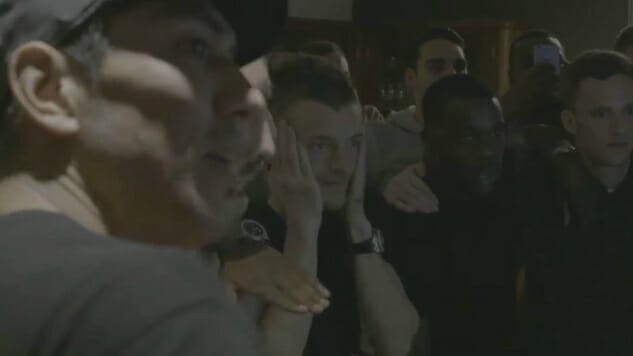 Chelsea came back from 2-0 down at home against Tottenham to draw 2-2, thus handing Leicester their first ever top flight title and completed The Greatest Story In Sports (™).
Star striker Jamie Vardy held a watch party at his house for all the squad members so they could all celebrate together in case Chelsea did the business. (Presumably he also invited the manager, but alas, he had a prior engagement.)
The video starts right as the final whistle blew and features nearly four minutes of exuberant young man in various states of sobriety celebrating their newly-bestowed status as Champions of England.
The real party happens this Saturday following Leicester's home match against Everton, when they'll be handed the Premier League trophy.