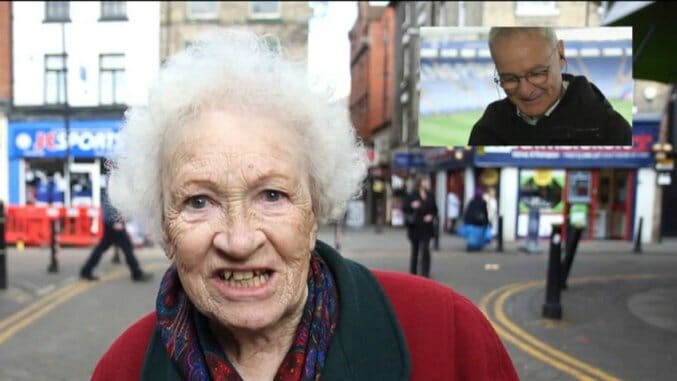 In all the hype surrounding The Greatest Story In Sports (™), all the talk about whether Tom Hanks put down money on Leicester City winning the title and all the hand-wringing about bandwagon fans, it can be easy to forget that there are actual human beings who live in Leicester and are watching their team do something they'd never thought they'd see.
Leicester fans were asked to record video messages for Claudio Ranieri. In these messages, fans expressed their gratitude for everything the former Chelsea and Juventus manager has done for the club since coming onboard this season. It's entirely likely that these fans saw their team playing in League One not too long ago; for them, seeing this team on the brink of winning the Premier League title is an incredibly emotional experience, and you can see that wellspring of emotion in their messages to Ranieri.
The Italian manager is caught on camera watching these recorded messages. You can see how much this means to him without him saying a word.
Leicester travel north to take on Manchester United this weekend. A win will secure the title and set up a once-in-a-lifetime celebration the following weekend at home after their game with Everton.