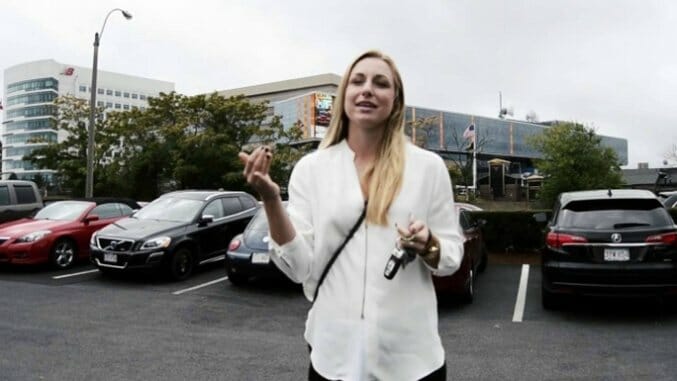 Playing in the NWSL is a dream for many young women footballers. But it's not always an easy life. Even during the season, the league's fairly low salary range can make life in women's soccer something of a struggle. And during the offseason, which lasts six months, keeping your head above water is a real challenge.
Nobody knows this better than Rachel Wood. The 26 year old midfielder-cum-centerback for the Boston Breakers is one of a handful of Americans who have yet to be capped for the national team. This means that Wood, who went to college at North Carolina and UC Irvine and spent her first year as a pro playing in Iceland, is on the lower end of the salary table on her team and in the league. While some NWSL players spend the offseason on temporary loan at a club overseas, Wood stays behind in Boston and tries to cobble together enough work to get by until the next season starts.
This mini documentary pulls back the curtain on her life in the NWSL. The short film, produced by Boston-based soccer writer Stephanie Yang, follows Wood during the offseason between the 2015 and 2016 NWSL seasons. It shows her attempts to find a temporary job to tide her over until the new season starts, trying to train and stay fit, and generally trying to lead something resembling a normal life while juggling the demands of being an elite (and criminally underpaid) athlete.
Wood's cat is also pretty great.
If you have even a passing interest in women's soccer this is definitely worth your time.
Full disclosure: Stephanie writes for Unusual Efforts, where I'm also a contributor.