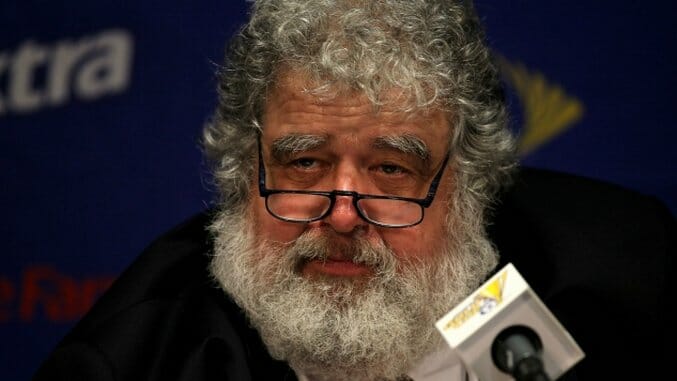 Most of the books published about soccer are "ghostwritten" and "nonfiction" and really just awful former player and coach autobiographies meant to turn a dime off the fame-game. Even if you are an obsessive fanboy, absorbing new, gratuitous details on a decade-old, petulant dispute can be tiring. Even worse are the faux-transfer rumors like "Iniesta almost went to Scotland" which nobody cared about in the past and we don't give a shit about now either. In a just world, the paper in these books would be used to wipe needy Third-World butts.
However, usually 4-5 times a year, an acquisitions editor will put his or her neck on the line and convince a publisher to do a soccer book worth reading. The editor will lose his or her job eventually, but, we, the readers, profit handsomely and get a fun, engaging read.
1. American Huckster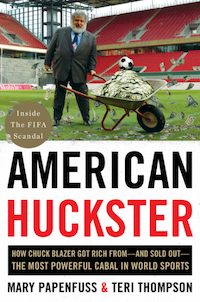 Rumors about player transfers are boring and faux-factual, but the inner details on Chuck Blazer's life should satiate your prurient, rich-gazing lusts. Mary Papenfuss and Teri Thompson have done for this FIFA chrony what MTV Cribs did for washed up MTV Cribs appointed celebrities: given us sultry details we didn't know we needed.

2. The Turbulent World of Middle Eastern Soccer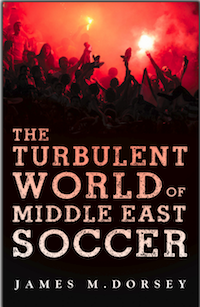 You know the quality of a journalist's work by how many times he or she has been sued in a foreign court. Last I checked, James Dorsey's case in Singapore was still on appeal after he revealed some graft and pissed off the locals, so he's a man to be feared and read. His blog was and is amazing. Read this book before it gets banned in a few countries.

3. The Arsenal Yankee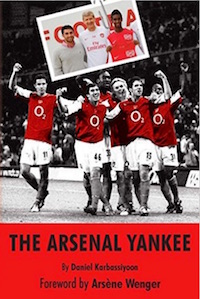 Yes, this book has a bit of the fanboy "gawking at The Invincibles" to it, but, like, The Invincibles were quite good at soccer. Danny, a young American with two lovely feet, suddenly gets sucked into the European soccer complex and trains at Arsenal FC with some great players. Luckily, defenders drop like flies and he gets called up from the reserves to train regularly with amazingly good players.
Most people feel bad for Danny when injuries tragically derail his career, but, to be honest, this is when the narrative gets gripping. What is the next chapter for somebody who still loves the game, but is not loved back? In many ways, it's a narrative that's often ignored and ten times more fascinating than man-kicks-ball.

4. Idols and Underdogs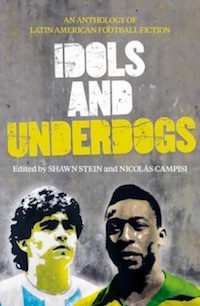 If you like Eduardo Galeano, then you need this book in your life. The Spanish version, Once Cracks de la Ficcion Futbolera, was a blast to read. There are authors from all ten South American countries and one Mexican just because "Mexico was invited to a Copa America." In reality, Mexico has produced lots of great writers and has lots of futbol fans, hence the inclusion. But please don't tell Central America.
Elliott is Kick Startering his futbol novel and you can help: check out the idea and rewards here by June 14.