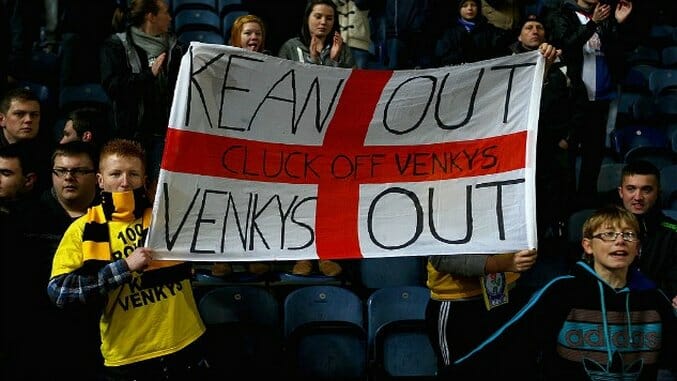 In May of 1995, 67 years after their last bit of silverware and 120 years after they were founded, Blackburn Rovers Football Club lifted the Premier League Trophy. Up until last season when Leicester City shocked the football world, Blackburn was the only team not called Arsenal, Chelsea, Manchester United or Manchester City to win the Premier League title.
That Rovers team in 1994-95 was led by keeper Tim Flowers, defender Graeme Le Saux, strikers Alan Shearer and Chris Sutton, and captain Tim Sherwood. Their manager was Liverpool legend Kenny Dalglish, and they were owned by millionaire Jack Walker, who was not afraid to splash the cash for big name players (though to be fair they spent less that season than Manchester United did).
Unfortunately, the good times didn't last.
The next season they finished seventh in the league and didn't advance past the Champions League group stage. In 1996-97 they finished 13th. In 1997-98 they finished 6th and qualified for the UEFA Cup, but by December of the following campaign they had sacked their manager and were in firmly in the relegation zone—their loss to Manchester United in the second to the last game of the season confirmed their drop to the Championship.
So what spurred Blackburn's slow coast from Top of the League to the second division? And what can the only other team that's not called Arsenal, Chelsea, Manchester United or Manchester City to win the Premier League title—Leicester City Football Club—do to avoid a similar fate?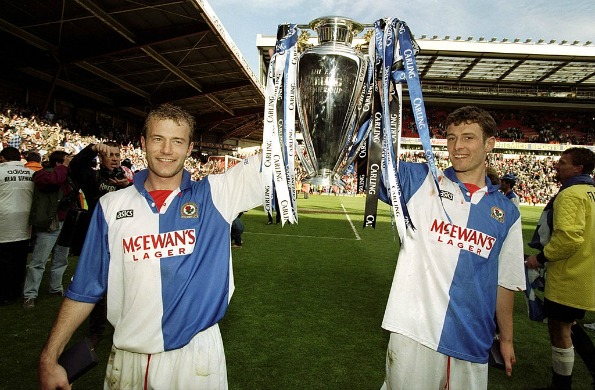 If Blackburn's decline had happened today (and yes 2016 is a very different time in English Football than the mid-90s) we would put all the blame on the shoulders of the owner. Supporters across the globe have watched billionaire owners grind their clubs into the ground shortly after achieving quick success—in England, Portsmouth and Leeds United spring to mind.
But while Jack Walker was a millionaire entrepreneur, he was also a local lad, born and raised in Lancashire as a lifelong Rovers fan. And while he definitely broke his share of transfer records, he also had his limits, like once famously nixing Dalglish's wish to bring Zinedine Zidane to Blackburn.
Furthemore, Walker didn't walk away from the club as it drifted into the Championship, leaving it to flounder toward administration. In fact he still owned the team when he died in August of 2000, and today there is a statue of him and a memorial garden in the Blackburn end of the Rovers' home ground, Ewood Park (the ground to which Walker donated building materials for the renovation of its terraces in 1988).
In 2001 when the Rovers earned promotion back to the top flight, they dedicated their promotion challenge to the memory of Walker.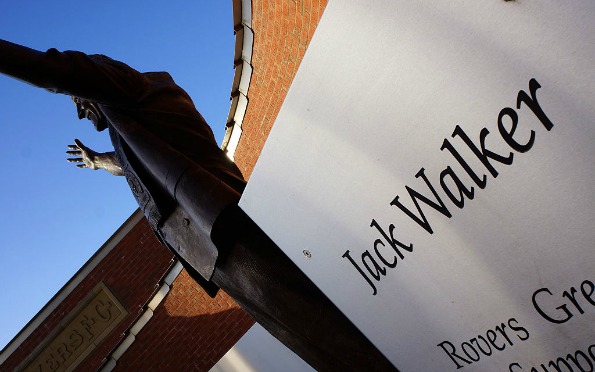 But while ownership was stable throughout the 1990s, the manager's job was not. This is where the first cracks start to show. Dalglish moved from the touchline into a Director role with the club the summer after they won the title, bringing in Ray Harford as his replacement, and immediately the club's fortunes turned south. Harford resigned the fall of his second season in charge and was replaced by assistant Tony Parkes (after a high-profile attempt to land Sven-Goran Eriksson). Parkes was then replaced by Roy Hodgson, who himself was replaced by Brian Kidd after a disastrous first half of their 1998-99 campaign which ultimately ended in relegation. Kidd was then fired during his first full season in the Championship, replaced by Graeme Souness.
So while one might argue that managers get too much credit when they lose and not enough credit when they win, the musical chairs in Lancashire in the mid-1990s was never going to be conducive to long term success on the pitch. And one could also contend that some of the blame should fall to the owner, for possibly being a little too quick with the pink slips.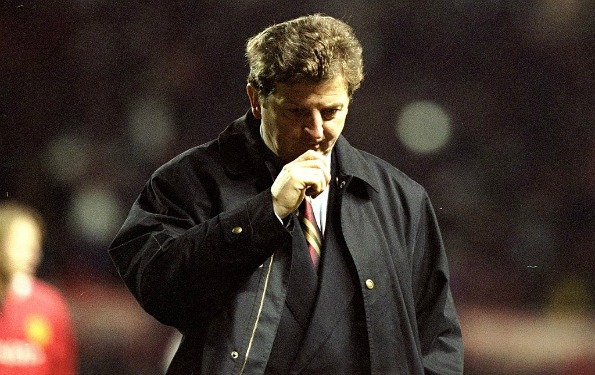 Another chink in the Blackburn Rover armor involved their strikers. In the first half of the decade, Sutton and Shearer—a partnership famously known as the SAS—were the kings of the Premier League. Shearer scored 112 goals in 138 appearances for the club, while Sutton added a further 47 in 130. But after Shearer's head-turning Euro 96, in which he scored five goals for England as his country progressed all the way to the semi-finals, it seemed the whole country knew he was off to a bigger club that summer.
Though Jack Walker was able to prevent him from going to Blackburn's biggest rival, Manchester United, Shearer opted to play for his hometown club, Newcastle United, leaving a real dearth of goals in Lancashire.
As the 90s wore on and the managerial situation became worse as the team stopped scoring goals and stopped winning, the long, slow player exodus began: Graeme Le Saux, Henning Berg and Ian Pearce all left in 1997, to Chelsea, Manchester United and West Ham, respectively—stripping the Rovers of three of their title winning defenders. Stuart Ripley and Colin Hendry left the following season, and Sutton and most of their other first team regulars followed suit soon after the club plummeted into the Championship. The players who left before relegation did so for the promise of more money under brighter lights—something Rovers could no longer compete with—but the financial situation post-relegation forced Jack Walker's to sell the few remaining stars he had left.
Blackburn's descent from the mountaintop was not a nosedive through the lower divisions—as it was for Portsmouth, for instance—but a long, slow, five year decline into mediocrity. That almost makes it a little sadder, and probably a little harder to stomach for the club's long time supporters. There are no villains in this tale, no one for fans to point at and say "it's your fault." The only evil here is the harsh reality of life in England's top division.
A harsh reality, of course, made harsher as Walker's spending spree would pave the way for owners like Roman Abramovich and Manchester City's Sheiks to pursue Premier League teams with the promise of silverware in exchange for gold. The purchase of clubs by these owners has created a landscape that's difficult for smaller teams to complete in, but pinning it all on Walker's desire to bring success to his hometown club is a bit too cynical, even for the most bitter Rovers' fan.
While Blackburn would achieve some success again the 2000s—winning the League Cup in 2002 and an FA Cup semi-final appearance in 2005—they would continue as a middle-to-low-end of the table team, finally succumbing to relegation back to the Championship in May of 2012.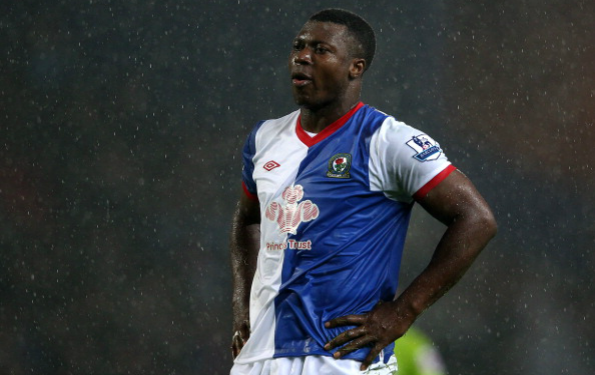 And so what can Leicester City learn from Blackburn's sad tale? Well, their manager isn't going anywhere, and they were able to convince their 20-goals-per-season guy, Jamie Vardy, to thumb his nose at Arsenal, two big steps in the right direction. But life in the Premier League is never going to be easy, even with those boxes checked, and their stars are going to continue to have their heads turned by the bigger clubs and their bank accounts. The irony here should not be lost on LCFC as they look back on Blackburn's cautionary tale, for if they can keep their best players and repeat their success of last season, it would be both a tribute to Walker's failed desire to bring sustained success to club outside the "big four," as well as a repudiation of the transfer record breaking trend he started.