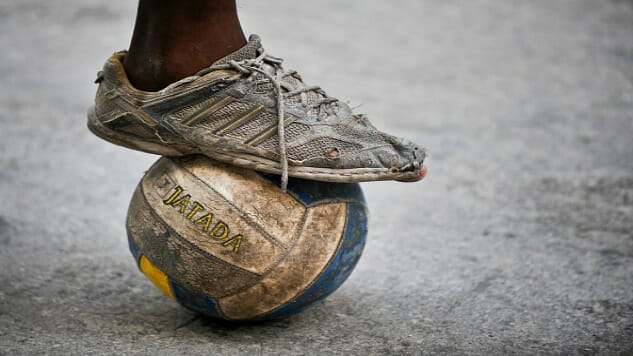 Cuba will host the U.S. men's national team in Havana on Friday, just the second time the Yanks have set foot on the island since the beginning of the Cold War-era embargo. While U.S. Soccer touts the "historic" friendly as a triumph of sports diplomacy, Cubans may be excited for a more practical reason: playing on their home soil, at least none of their players will be able to defect.
Over 30 Cuban soccer players have defected while on international duty in the U.S., Mexico, and Canada since the institution of America's "wet foot, dry foot" policy. This policy, the byproduct of a 1995 revision to laws regarding immigration from Cuba, essentially promises a pathway to U.S. citizenship for any Cuban who sets foot on U.S. soil. Since its enactment, dramatic scenes have played out along the Florida coast as people fleeing the Castro government try desperately to make it ashore. For most, the journey is a perilous, sometimes deadly one.
For others, soccer has been a way out. The institution of "wet foot, dry foot" set off a steady trickle of defections by Cuban international soccer players, one that quickens even as U.S.-Cuban relations thaw.
Goalkeeper Rodney Valdes may have started the trend in 1999, when he snuck away from his teammates while in Winnipeg with the Cuban national team for the Pan American Games. During the 2002 CONCACAF Gold Cup, two members of the national team went to their Los Angeles hotel lobby to "make a phone call" and fled to the house of a nearby relative. Forward Maykel Galindo defected in Seattle while representing Cuba in the 2005 Gold Cup and went on to make 74 appearances for the MLS' Chivas USA before playing for several other lower-division teams.
One wonders why the Football Association of Cuba felt it was worth it to keep competing in the Gold Cup. In 2007, the tournament was the backdrop for perhaps Cuba's most well-known football defection, that of Osvaldo Alonso.
The midfielder was a rising star, having captained the Cuba U-23's and worked his way into the senior team, when he defected in Houston. On a trip to that most iconic of American institutions, Wal-Mart, Alonso wandered off from his teammates, asked a Spanish-speaking bystander if he could use his phone, called friends in Miami, and got on a bus to Florida.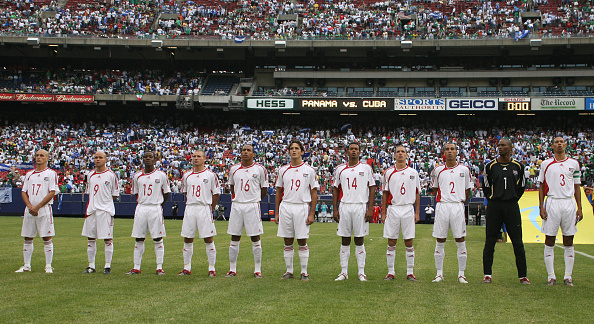 Ozzie was soon playing for the Charleston Battery – TransferMarkt.com hilariously lists the move from his Cuban club as a "free transfer" – and signed with the newly-formed Seattle Sounders in 2009. Since then, he has helped the Sounders make their mark on the league, scoring 20 goals and notching 277 appearances.
He also gained U.S. citizenship, which would clear him to play for the U.S. national team if he could prove that his Cuban citizenship was revoked against his will. Both Alonso and USMNT boss Jürgen Klinsmann have expressed interest in his suiting up for the U.S.A., but for whatever reason the Cuban authorities have been less than cooperative. His international career has long been in limbo, as he is not welcome in his homeland but cannot formally renounce his citizenship without permanently forfeiting his chance to play for another country. Though he still starts regularly for Seattle at age 31, it's highly unlikely he'll ever play for the USMNT.
Ozzie may be MLS' answer to Yasiel Puig, but soccer lags far behind baseball when it comes to high-profile defectors. Whereas many baseball-playing defectors arrived in America knowing that Major League Baseball teams would be fighting to sign them, Cuban soccer players cannot expect anything, other than a shot at becoming an American.
Lester Moré, who defected on the same 2007 trip as Alonso, never made an MLS roster but did play for a spell with the Battery, a team that enthusiastically welcomes Cuban defectors. Seven U-23 players slipped away from their Doubletree Hotel during an Olympic qualifying tournament in Tampa the next year. Their defection drew media attention and offers of tryouts with Miami FC, but only one of them, Yordany Alvarez, reached MLS, though several had stints with Charleston or the Orange County Blues.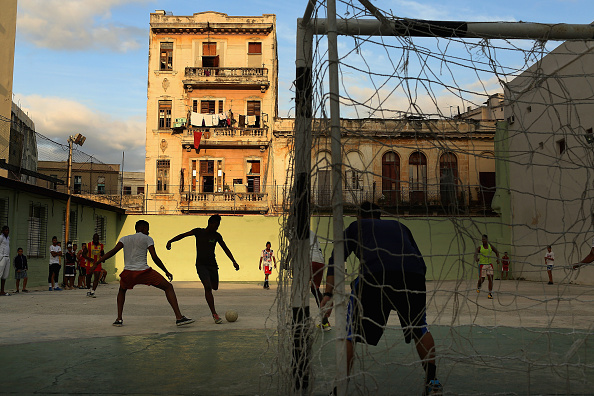 Just last year, over a dozen Cuban soccer players appeared to have defected. After setting up the only goal in Cuba's Gold Cup victory over Guatemala in Charlotte, Ariel Martinez gave his coach a farewell hug and disappeared "into the darkness," becoming the fourth member of his team to defect over the course of the tournament. He made an appearance with the Battery before signing with similarly Cuban-friendly Miami FC.
Several more young players slipped away during Olympic qualifying last year, and two more defected during a trip to Mexico.
Though Cuban authorities signaled in 2013 that they would begin to allow Cuban nationals to sign contracts with Liga MX clubs, it remains very difficult for players to secure a contract by going through the island nation's FA.
Meanwhile, President Obama's lifting of the embargo in 2014 has led to an increased rate of defections. Weirdly simplistic and arbitrary though it may be, the wet foot, dry foot policy does give Cubans an easier route to citizenship than many other would-be immigrants who reach the border. Cubans fear that, as the U.S-Cuba relationship normalizes, they will lose this unique pathway and immigration will become even more difficult.
As such, the thawing of U.S.-Cuban relations could mean even more Cuban athletes will seek refuge in the United States in the coming years. The U.S. is expected to host the 2017 Gold Cup, so it looks like we're on track for another round of defections should Cuba qualify.
No defectors will play for the U.S. Friday, but the match in Havana will still serve as a reminder, to the home crowd and the American audience, of those who left their team, their families, and, in some cases, their careers behind when they left the island for good.